A wee bit back (ok, a long ways bit back), I was approached to write a guest post for Onlineshoes.com – which…well…sells shoes…online.  Actually, they sell all sorts of other things, but shoes is their starting point.  And they have a blog, which aside from talking about shoes – covers other sporting related items.
As part of the offer I was given the opportunity to write about whatever I wanted.  I contemplated putting together a thesis on the impact that airline seat color selection has on running pace…but ultimately decided that everyone knows red airlines seats made faster runners…since red is a fast color.  Thus, I threw out the idea.
So instead I settled for something a bit closer to my heart: Sports Technology.  Except, unlike most of the in-depth stuff you'd get here – this one is more of an 'intro' to GPS technology.  I cover the benefits of training and racing with GPS watches, and some of the starting points.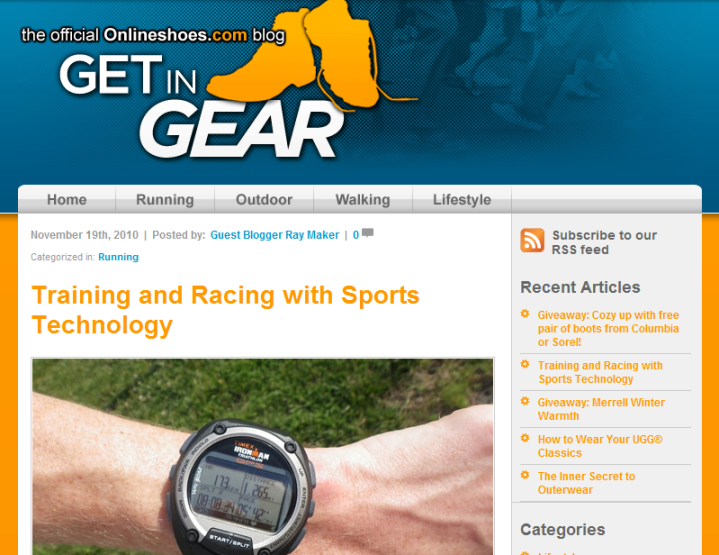 At any rate, late last week the post was published over on their blog – which through the power of the Internets you're able to read after one little click.
Hope you enjoy, and thanks for reading!