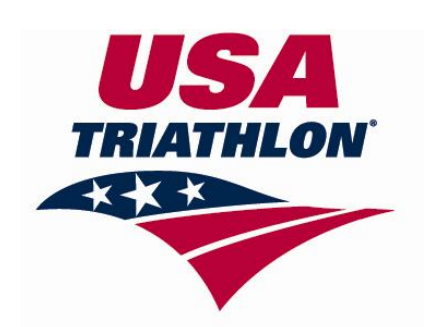 Back a few months ago I was poking though the USAT charters, financial statements and annual reports for some information related to spend on their Olympic athlete programs.  While doing so, I stumbled into the USAT 2010 Business Plan document (available in PDF here, with Strategic Plan Area).  This document was a 29-page outline of both the organizational structure of USAT, but also more importantly – a frank overview of its successes and failures, as well as areas marked for improvement.
Within this document there is a treasure trove of great information.  I whittled it down to the 10 most interesting things I found, though there are plenty of other good snippets.
#10: Key Learning's: Don't sleep with sketchy folks
"USA Triathlon must be more selective in who it affiliates with for not only partners but vendors and other groups that request involvement."
I'll be honest: I love it when companies/organizations are honest.  And the above statement is painfully clear: They've been burned.  But you know what's great?  The fact that they're not afraid to admit it.  That's the first step to not getting burned again.  I like that they're looking to be more selective about who they partner with.  Just because someone offers money, doesn't mean that money is good.
(Page 15, USAT 2010 Business Plan)
#9: Opportunities Ahead: Explain to athletes why USAT sanctioned events are better
"Educating athletes on what it means to participate in a sanctioned event and communities on what it means to host one."
If you hang around the registration tables long enough, you'll undoubtedly hear someone complaining about having to either pay the $10 same-day USAT event fee, or their USAT membership in general.  The reality is that the $10 (or $30+) goes to a number of worthwhile causes, but as athletes we rarely get to see, or even hear about those.  This item is a clear acknowledgement that you as 'customers' of USAT aren't seeing the benefits of a USAT race over a non-USAT race.
(Page 14, USAT 2010 Business Plan)
#8: Challenges Ahead: Punishing races that don't meet the USAT bar
"Sanction compliance – punitive remedy is in place for some aspects such as late post race but how will sanctioned events be held to a higher standard than a non sanctioned event.  Requires application of standards and remedies across the entire spectrum of events."
I love this idea.  Many athletes don't see the benefits of USAT race sanctioning, in part – because some (a small number of) USAT-sanctioned races don't meet basic needs or run poor events.  While these make up a very small number of the overall number of races out there, I agree that it's important that USAT races be held to a higher bar than non-USAT races, especially when it comes to safety, preparation, race official staffing, and execution.
(Page 13, USAT 2010 Business Plan)
#7: Key Learning's: Our Website Sucks
"We unfortunately learned quickly that our website does not have the functionality or ease of use that our constituent groups and staff need."
Simple enough: The website needs work, badly.
Now, if only the other major triathlon company organization would learn the same thing.
The document was littered with comments from the various organization components/groups that make up USAT noting the website as a hindrance.  For example, later in the business plan on page 16:
"Make the new website a priority and the truest resource for all things multisport"

"Make usatriathlon.org the destination for all things multisport; everything our members want/need should be on the website; New website – the sky is the limit on what this can do for USA Triathlon."
(First quote, Page 15, USAT 2010 Business Plan)
#6: Strategic Planning: Make Triathlon an NCAA sport
"Collaborate with NCAA to add triathlon to the list of varsity sports."
For those not familiar with college athletics, you may not realize that triathlon is not an NCAA sport today.  As such, it's not subject to, nor assisted by many of the systems that support other collegiate sports.  This means for the many collegiate triathlon teams out there that they're essentially 'going it alone'.  This is tough on both the athletes, but also their budgets.
The above statement is later supported in the elite section of the document:
"Collegiate Recruitment Program – Utilizing scholarships through the Stupak grant for resident athletes and creating NCAA scholarships to move pre-and current collegiate athletes full time into the spot while moving the new athletes who have been identified through the post-collegiate recruitment program into the Olympic pipeline."
Being in the DC area, I get to see a significant collegiate triathlon presence from both the US Naval Academy as well as a few local universities here – some incredible athletes are almost always leading the pack.  By enabling triathlon as an NCAA sport, we can ensure that some of these athletes have the opportunity to continue in the sport and get the support they need to make it to the next level.
(Page 17 and 26, USAT 2010 Business Plan)
#5: Strategic Planning: Actually get top talent to Nationals
"Attract the best age group athletes to compete at AGNC and building the campaign of "The Road to Nationals" and becoming  a "National Champion"."
It's no secret that in the sport of triathlon today, the long course World Championship programs (Kona/Clearwater-now-Vegas) are considered the 'place to be'.  Many folks aren't even aware of the short course championship system – or the fact that it eventually leads to Worlds.  Furthermore, very few of the top age groupers are really competing at Nationals year over year.  As a result, the series isn't held in as high of a regard as, say, a trip to Kona.
Hopefully, this will seek to address some of that.  The reality is that a hard-raced Olympic Distance event can be just as painful as an Ironman…it's just…well, a very different kind of pain.
(Page 17, USAT 2010 Business Plan)
#4: Challenges Ahead: World Triathlon Corporation.  Period.
"WTC – They continue to push into different distances and their entry into the Olympic-distance could have a negative impact on the industry."
There's no doubt that WTC is causing many in USAT headaches, as there are multiple references to it across the document:
"The expansion of the WTC brand across more distances and crafting de facto governance for rules enforcement and professional participation should be carefully noted and assessed. What are the broader costs to multisport for this business approach? What are the broader benefits?"
And again, in the category of drug testing:
"We still need to be watchful of our elites but also of the new program being developed by WTC.  USA Triathlon needs to be a leader here especially with in the age-group community."
Umm…yes.  I'd hope they're more than just 'mindful' – but rather, actually, you know…planning something.  Of course, I understand that 'being mindful' is probably the polite way to say it.
That said – I continue to advocate that both USAT and WTC get a room and sort it out.  Triathlon as a sport needs both organizations to come together and get on the same sheet of music – whether that be country or rap.  I don't care what it is…as long as it's the same thing.
Finally, you see this followed up later on by this statement, clearly alluding to WTC, and likely Rev3 as well:
"Competitive Landscape – Keeping our athletes supported and focused on Olympic-format racing while the sport offers many other opportunities for our top athletes."
(Page 19 and Page 29, USAT 2010 Business Plan)
#3: Operations Review: Look at the youth numbers!
"Membership reached 132,000 with 29,000 of those being youth members."
I'll be you a Snickers bar (King Size) – that you never expected that 1/4th of the USAT membership comes from youth memberships.  No wonder why you see so many new Youth programs and races.  Holy Butterfinger!
This was re-enforced later on:
"Youth is an untapped resource that has the greatest growth potential for USA
Triathlon."
(Page 19, USAT 2010 Business Plan)
#2: Opportunities Ahead: There are twice as many single-day USAT members than regular members
"Educating 250,000 one-day license purchasers on the benefits of membership and converting them to annual membership."
I think this clearly ties in with #9 and #8 above – many folks just arne't seeing the value of USAT membership.  Some of this is due to first-time entrants into the sport, but I suspect that many of those entrants asked a USAT member "Should I bother getting a USAT membership for just this one race?"…and I'd be willing to wager most of us said "Nah…not worth it".
(Page 21, USAT 2010 Business Plan)
#1: Key Learning's: Our Elite Program needs a lot of work.
"With the focus on individualization (encouraging athletes to work with personal coaches on personalized development), our athletes – especially those lower in the pipeline –  lost out on the benefits of group training.  A stronger focus on National Team camps and a centralized development team (in COS or elsewhere) will help us capitalize on the benefits of group training."
As I discussed wholly in this previous post, the USAT Elite system needs a significant overhaul in order for US athletes to be able to get the opportunity to excel in the sport.  There may be tons of talent in the pipeline…but it's dying out in that pipeline:
"The successes of our High Performance Teams have shown that a more proactive investment in the draft legal development at younger ages will help to widen the top of the pyramid (or at least help to force the growth of the pyramid higher).  Continued focus on High Performance Team growth as well as the collegiate scholarship opportunities for the world class talent identified by these programs is essential."
(Page 24, USAT 2010 Business Plan)
Bonus Item: Begin Draft Legal Races
"Begin Draft-legal race series (5 to 6 races) with Title Sponsor owned by USA Triathlon.   This would be a combination of owned events and contracted events."
Finally!  I've never understood how USAT thought it was going to attract talent to draft-legal racing…when the only opportunity to race draft-legal races is at the pro level.
(Page 27, USAT 2010 Business Plan)
Wrap-up
If you have a moment, go check out the USAT Business Plan (PDF here), you'll find it's all just a bunch of bullets and note-style, making it super-easy to read.
What items stand out for you?  Any items you expected to see but didn't?