When I was 'signed up' for this past weekend almost a year ago, I didn't exactly expect for it to be slotted in between weeks of back to back international travel…but then again, I'm not exactly what I was supposed to expect…given we're talking about a Disney Wedding here.
Yes…that's right…Disney Wedding.  Mickey, Minnie, and Rainmaker.
To be clear – not my wedding, but rather a friend of The Girl's.  No…our wedding plans are progressing nicely, but it's still a few seasons away.
So, just 10 hours after landing in DC on Friday night from Tegucigalpa, I was back at Regan National Airport departing for Orlando.
Because the non-airfare portions of our trip was largely booked and handled via the Disney Wedding peeps, it meant that pretty much once we landed in Orlando we were taken care of.  Including riding the Magical Express: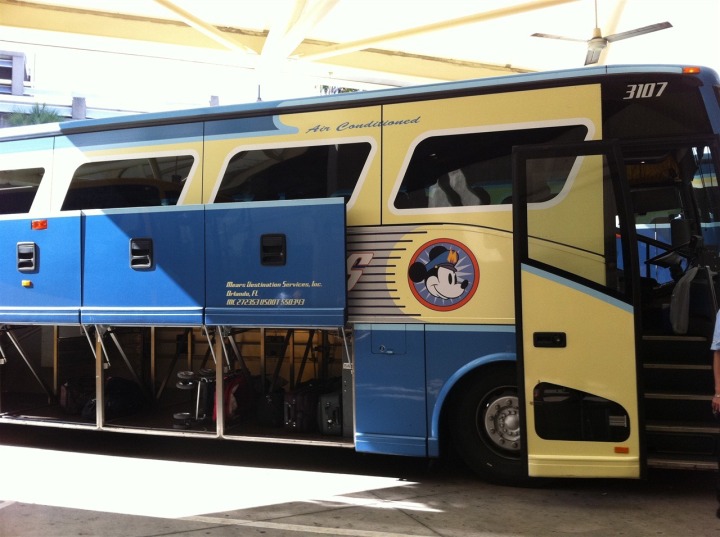 After our 31 minute magical journey (oh, I haven't even begun with the 'Magical' moments…you call the front desk and you're wished a magical day) – we arrived at our destination hotel.  Because we arrived rather early in the morning we had a bit of time to kill before our room was ready, so we went to to Downtown Disney to get some lunch and wander around a bit.  Here's some of our antics:
The Lego's they have there are incredible!  Both The Girl and I played quite a bit with Lego's as kids, but many of these new fangled sets are amazing.  I think I'm going to return to my Lego glory days.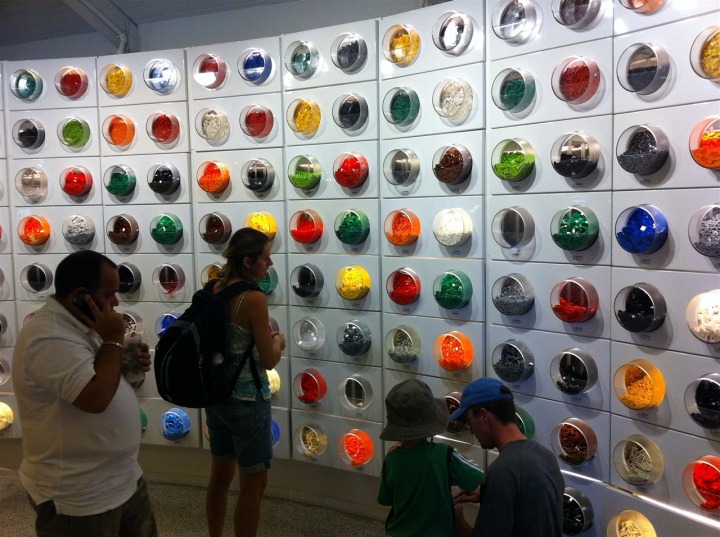 Oh, we finally got a text that our room was ready…more magic!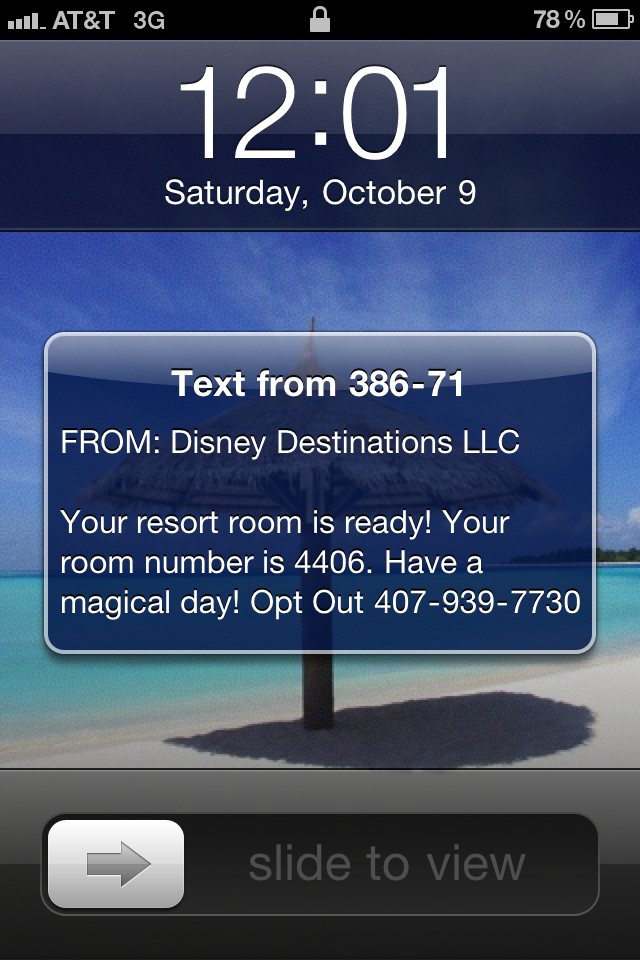 The rest of Saturday brought lounging by the pool.  Finally, some relaxation!
Sunday's activities for The Girl and I included a 10-mile run.  However, after some investigation it turns out that Disney really isn't too run friendly.  Sure, they have numerous running races…but outside of scheduled events, they really don't want you running around.  Luckily, our hotel complex was fairly substantial, and with a bit of creativity I managed to get in 10-miles of running around Caribbean countries (each portion of the hotel was named after a different country – Jamaica, Aruba, etc…).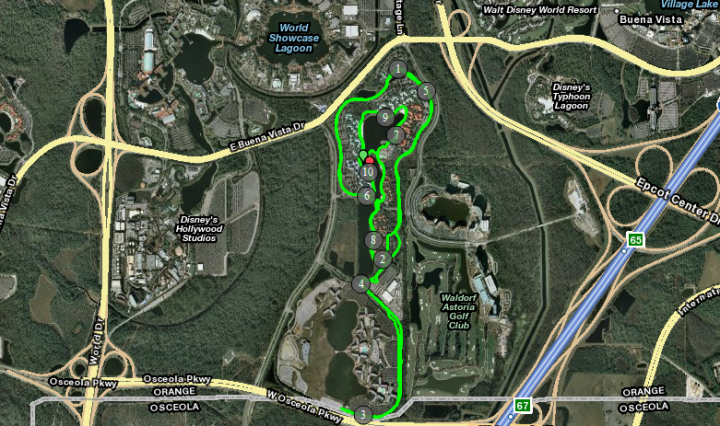 Sunday evening the Wedding Party had arranged a group dinner (since nobody lived at Disney Land and everyone was from out of town).  Unlike most dinners however, this one involved cooking your own dishes.  The group was divided into a Brides Team and a Groom's Team, and then faced off Iron Chef style.  90 minutes later, the dishes would meet in the middle.  Pretty innovative idea.  Because this past week was also Canadian Thanksgiving (and basically everyone but me was Canadian) – they had a secret ingredient of cranberries that had to be used in every dish.  Good times!
Monday we spent a bit of time at the Magic Kingdom (basically, the center of Disney).  I haven't been there since I was a kid…but we still had quite a bit of fun!
Enter the amazing turkey leg!  It's huge!  I always wanted one as a kid, but never got one…finally, all mine!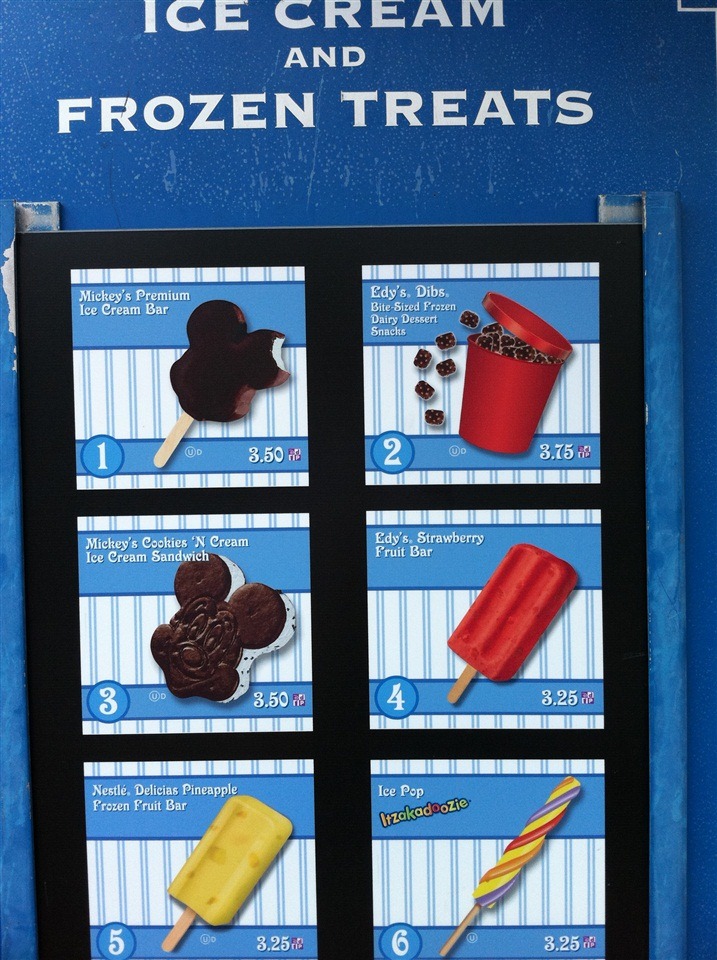 (Look, it's totally not my fault that Mickey's chocolate covered ice cream head may invoke other imagery)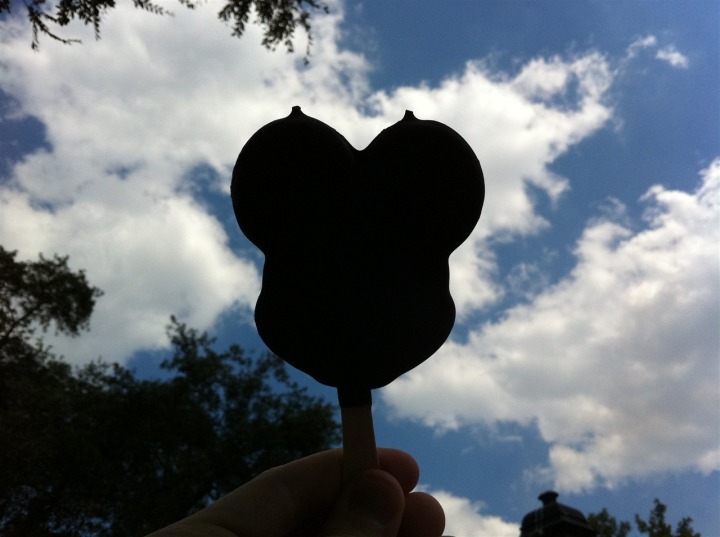 But, we had a blast!
Finally…last but not least – the Wedding itself, held Monday night.  I was quite impressed with the Wedding Pavilion there, as well as everything about the ceremony and reception.  Great times!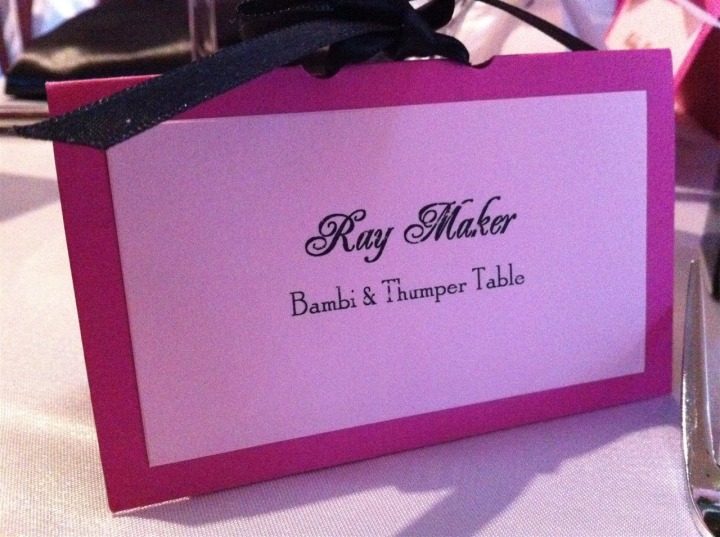 And with that, I'm back on the road again this week, but I'll return you to some tri-related posts for the week.
Thanks for reading!  And don't forget to enter the Timex Global Trainer giveaway!