Back in July RacerMate announced a complete overhaul of their existing CompuTrainer software, which came in multiple pieces.  The new software suite – dubbed RacerMate One – would integrate all of the existing software components together under one roof, while also cleaning up much of the under the covers programmatic detail to a far cleaner setup (read: more stable).  The CompuTrainer is an indoor trainer that connects to a computer allowing you to control a variety of parameters like wattage (power), but also enabling you to ride against virtual environments and real ones alike.  For more info, here's my In Depth Review of the CompuTrainer.
But let's get back to RacerMate One!
So what's it look like?  Well, I've got all assortment of pictures and video to give you a sneak peak. First up is the main program screen when you launch it: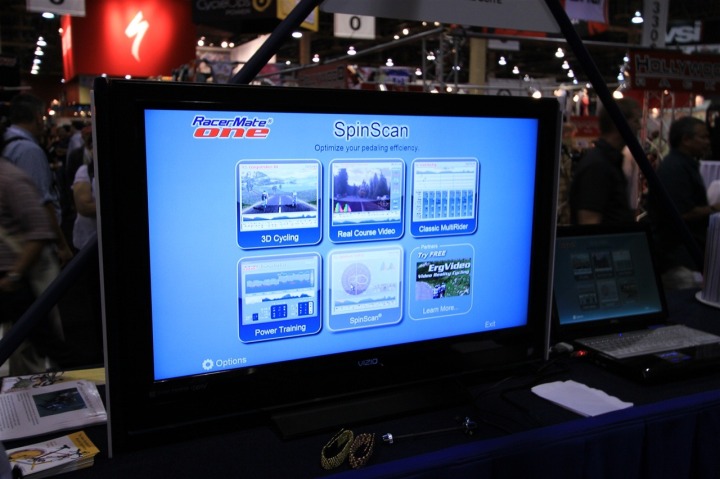 From there you'll see the consolidated menu system which now allows you to open any of the different 'modules'.  I say 'modules' as it's an important distinction.  In the past they were separate programs – now they're all individual components that can easily be expanded either by RacerMate or by 3rd parties such as ErgVideo.
Starting with the most popular module – the 3D view (aka: The Little Man), you'll see the graphics are improved quite a bit.  It was interesting learning that this portion is actually outsourced to another company and isn't developed internally at RacerMate in Seattle.  I've got much more coverage of it in the video at the end of the post, but here's a quick snap: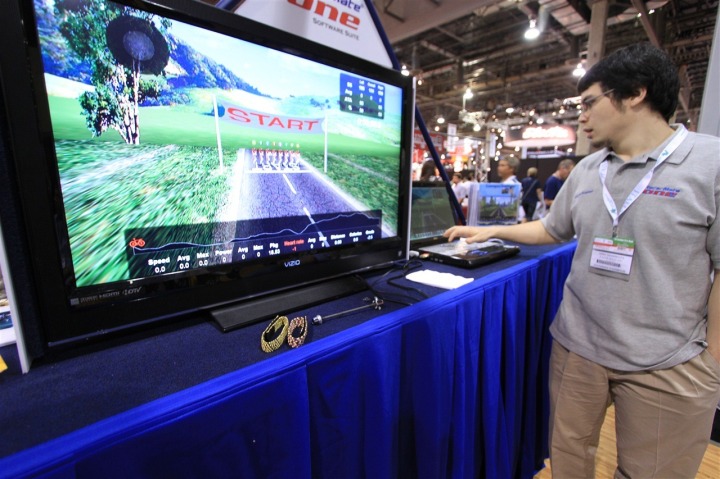 Nonetheless, this whole portion of the application has been cleaned up, as you can see above with the UI looking much nicer such as the bottom sensor data, as well as now offering capabilities such as new camera views and even the ability to swap out the computerized bike you have for a time trial bike on the screen.
In addition, you now have much more flexibility over where exactly you start and stop within a larger course.  In the past this was a rather cumbersome process if you only wanted to ride a portion.  Now it's as simple as dragging and dropping on the course profile.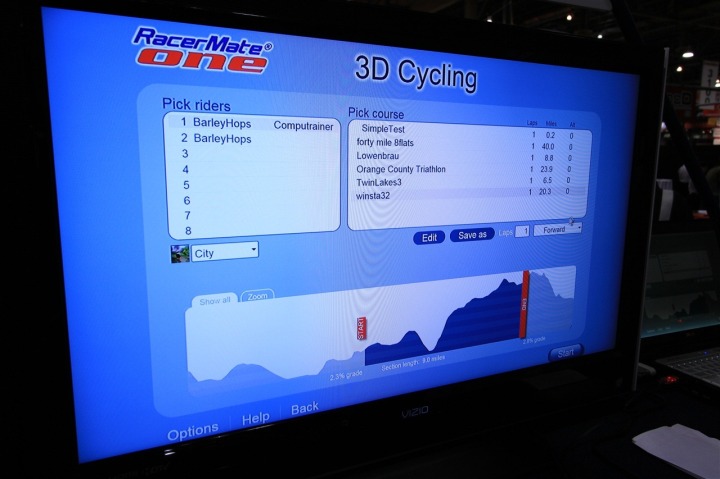 Speaking of that profile – courses are now XML based, and you can now import .GPX files directly into RacerMate One without any extra costly software.  Meaning, if you have a Gamin GPS ride file from your favorite summer ride, you can pull it indoors onto RacerMate One and ride it in the winter.  Previously this required an extra software component.
Next up is the Spin Scan module, which functionally hasn't changed a ton – but looks a thousand times cleaner.  Spin Scan allows you to understand how even your pedal stroke is, or identify whether or not one leg is producing more power than the other.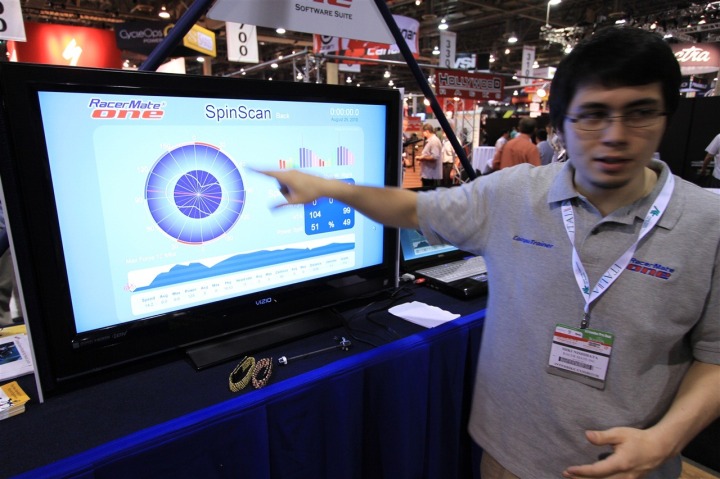 Finally, if you have a multi-rider setup – or run a multi-rider center, you'll see a few helpful improvements such as the ability to have the CompuTrainer's automatically assign the ports across the suite.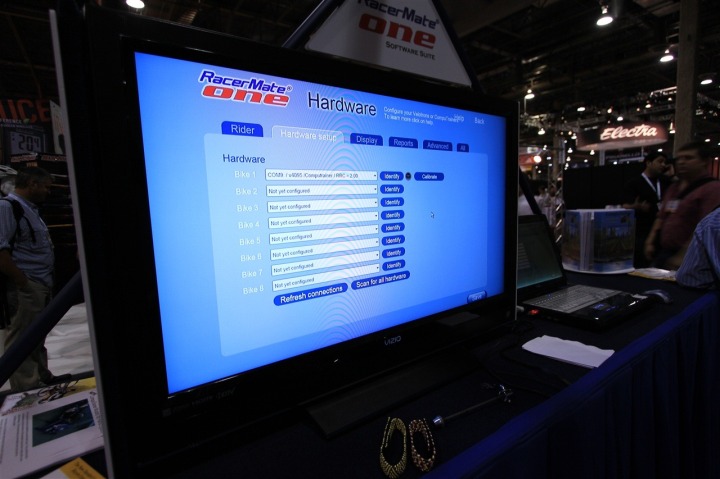 In addition, you can double-tap the buttons on the controller and it'll identify which bike that is on the screen in a little blinking light next to each rider.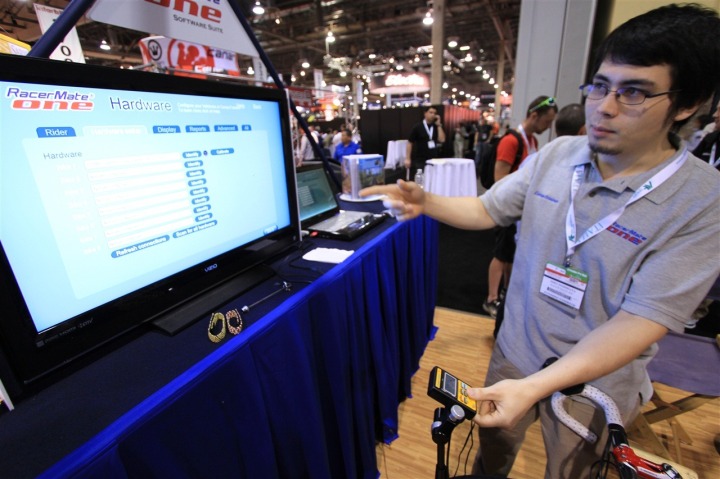 One area that hasn't seen any enhancements yet though is the Real Course Video's, which largely remain the same…though they're newer and need less of an update.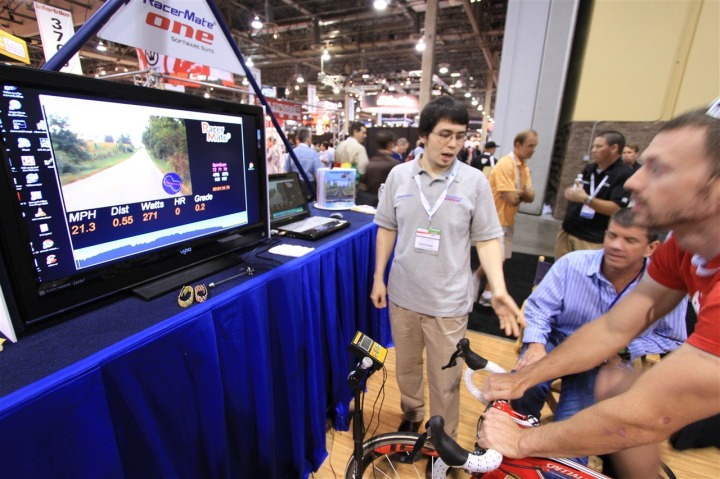 Also of note is a USB adapter that connects directly to the CompuTrainer handlebar.  This has been shipping for about a year now – but helps remove the older serial port setup that you had to have.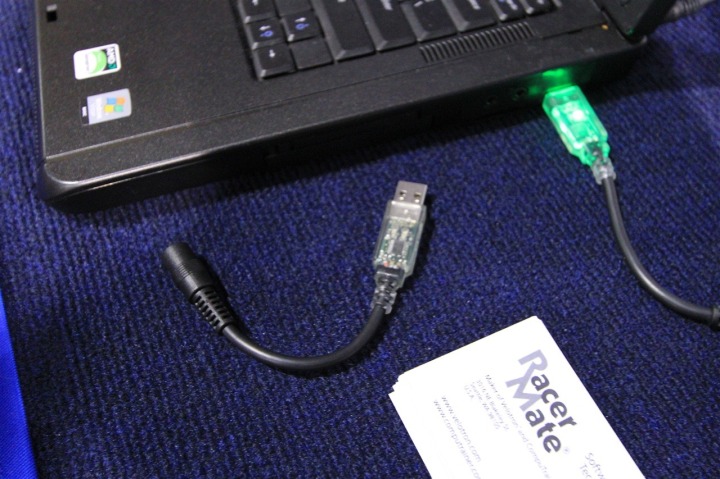 Additionally, I asked about ANT+ integration like the TACX has for things such as Heart Rate or Cadence – instead of running wires (perhaps even replacing the head unit like the TACX does over ANT+).  In general they didn't seem too interested in going this direction, which is a bit of a shame as it would make it way easier to setup your bike each time and be able to use the sensors already on it – but I understand that development resources are limited.
The RacreMate One software suite will be available in the December timeframe for about $190, and will work with all existing CompuTrainers. A beta version will be available prior to that time.
In the meantime, below is a super-quick video showing off a bunch of the different features.  Just a bit of a mish-mash of demo portions all strung together – but it gives you a feel for the new suite.
(Note: Video may take a few minutes to finish loading…)