The weekend started Friday after a nice flight back from the West Coast.  Upon arriving home I found all sorts of packages had arrived.  While some weren't terribly exciting (new seat post for an older bike), I did get one from Withings that was much more interesting.  They make a wireless scale that integrates with not only your WiFI, but also with all assortment of online and offline applications – even Sport Tracks.  So I got right to work making a mess of the packaging and tearing it all apart.
So far, it's very cool.  Quite a bit cheaper than the Tanita scale I reviewed last month, and had some nice integration with other apps (though, it doesn't have Garmin Connect like the Tanita).  Look for a review a bit down the road, probably in late April or early May – along with little tidbits here and there.  I've got about 30-45 days before the demo unit gets shipped back to them.  In the mean time, feel free to ask any questions, I'm always happy to answer.
Saturday morning brought a whole lotta sleeping in.  It was glorious…so glorious!!!
But Saturday afternoon brought the pool and my weekly continuous swim.  This time of year that's about 3,200 yards, though I'm sure that will change.  At the end of the swim I had a 500y TT with pull buoy to knock out, and was happy to see it down to 6:47 – making progress on getting back to where I was prior to a bad month of February on the swim log.
Speaking of other things that are coming along really nicely…my run.  Saturday was 4 x 7 minutes @ about a 10K race pace, and over the last 2-3 months I've dropped my run times from the 6:10ish category down to a 5:40's category.  I did 3 out of 4 sets at exactly 5:48/mile.  Check out these little sets: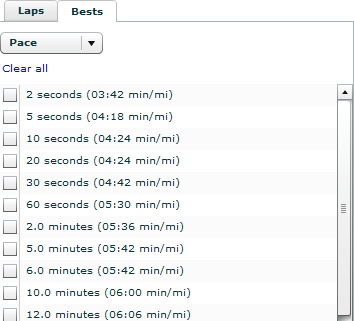 Boo-yeah!
Sunday brought a medium distance bike ride, about 45 miles.  Followed by a rather painful run.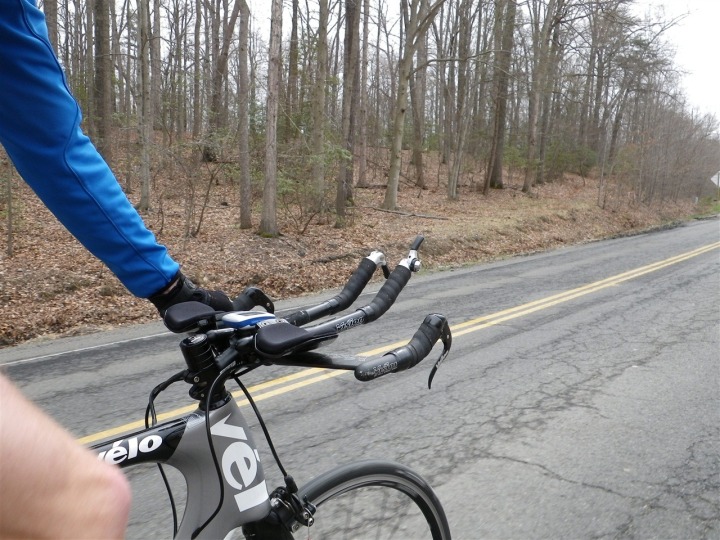 The run was short but to the point in the pain department.  Just simply 5 minutes building to a 10K race pace, and then holding it for 10 additional minutes.  At this point though my legs were well past shot, so things were a bit slow on the turnover.  Not sure why my legs were so slack, but, they were.  That said, I did manage to get it down to a solid pace – but, my HR was still below where it should have been. :-/

After the ride, we set course westward!  Into the rain!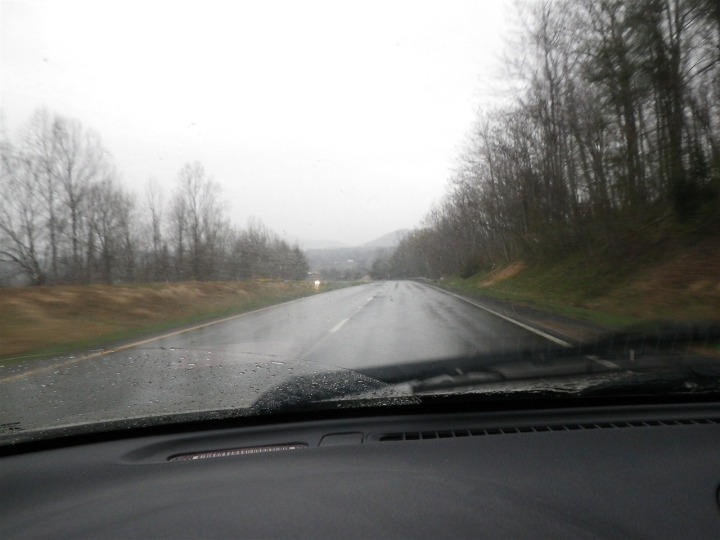 Why westward you ask?
Well, it was time to revisit our favorite place to eat – The Little Inn at Washington.  We last ate here this past summer, and on a list minute whim we decided to come on out for the night.  Tonight we enjoyed another incredible dinner.  My pictures came out kinda ugly, sorry bout that, just wasn't quite able to pull out the DSLR camera and make pretty stuff happen.
Though I was using the new Optio W90 camera that I talked about a few weeks ago, it came in the mail.  One nice thing it does have is little LED lights on the front that illuminate – but don't flash.  So you can get away with some close up food shots without blinding your nearby pals!  Otherwise though, the camera isn't much different from the ones in the past (I had the Optio W60 beforehand).
So with that, I'll be zipping back to DC tomorrow morning – and back to training.  Got a good week's worth of fun ahead!  Have a good week everyone!