Outside the realm of training, the weekend was also full of all sorts of other things.  In particular, Sunday was rather busy…here's a recap.
Following a Sunday noon-time 4,100 yard swim, we rushed out the door and off to Fedex Field, to catch a friendly game between DC United and Real Madrid.  The Girl and her sister are good friends with some well connected soccer folks, so we got some kick-ass 5th row tickets.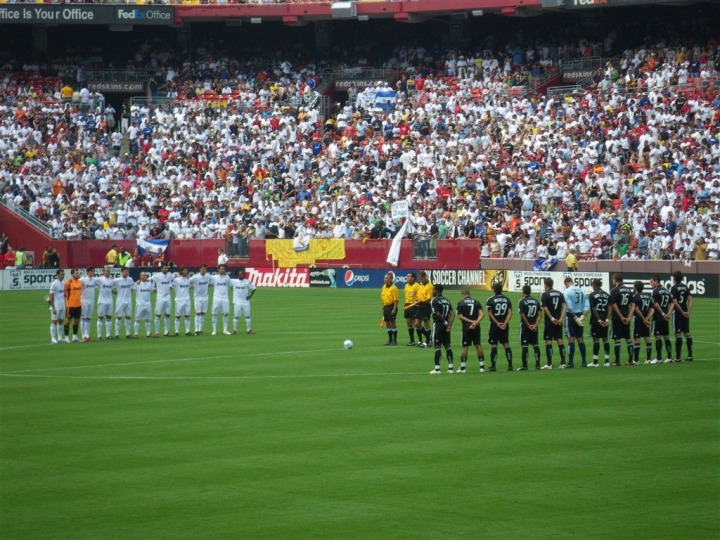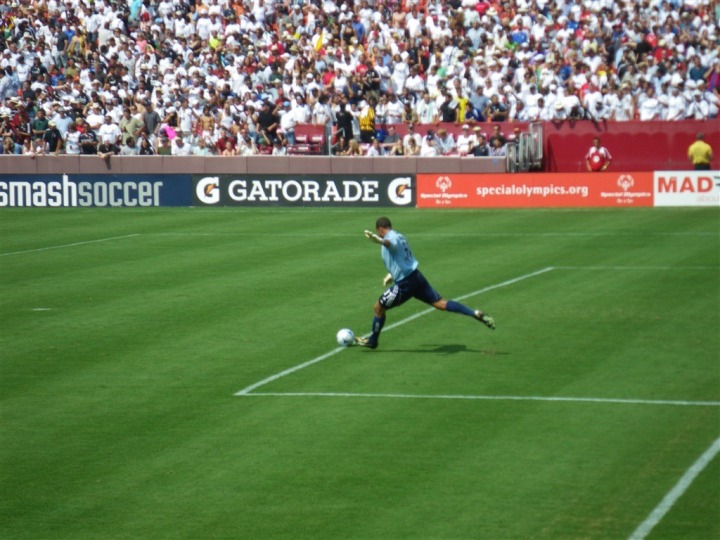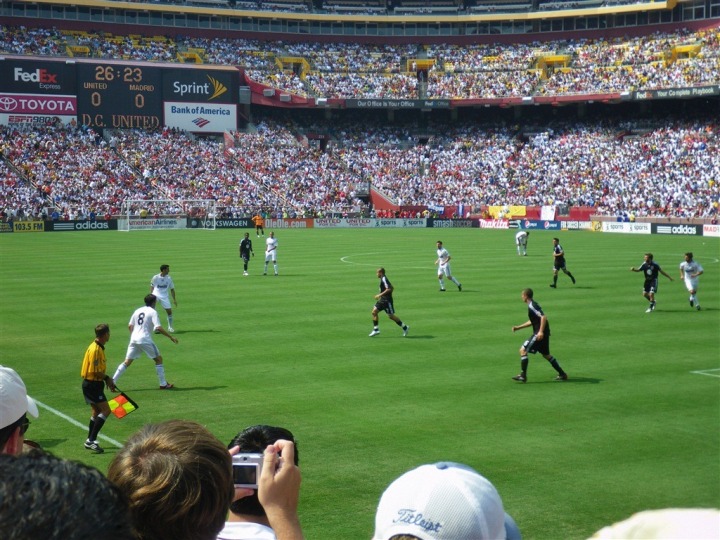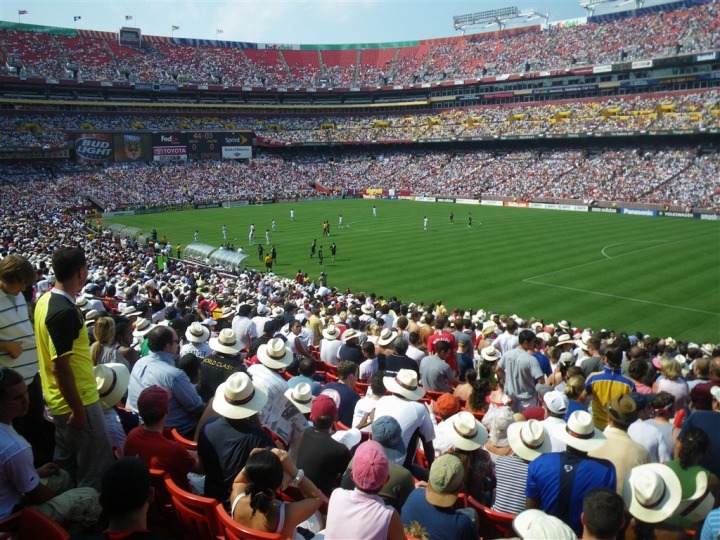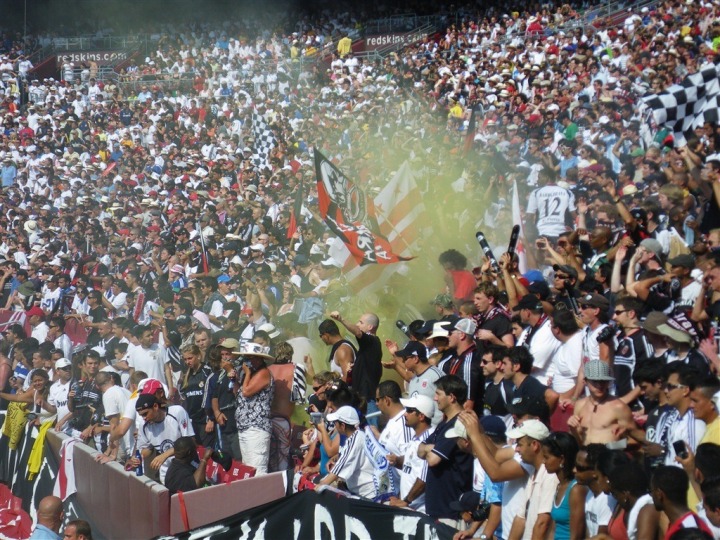 While DC United did get its ass kicked, it was still a lot of fun.  It was impressive to watch Madrid hold back during the first half, and then in a 10 minute burst in the second half, just slam through three goals, before going back into 'holding back' mode.
On the way home we decided to pickup some Salmon, and they had Wild Sockeye from Seattle, so we went with that.
I made a quick rub, following this recipe from a Seattle chef, and then spread it about the fillet.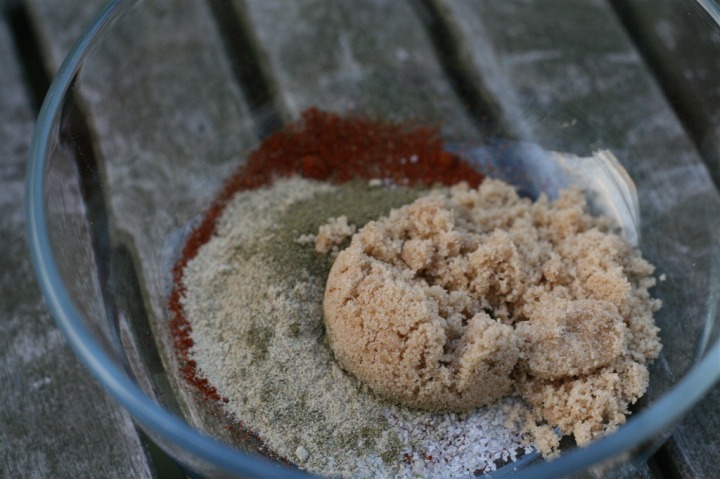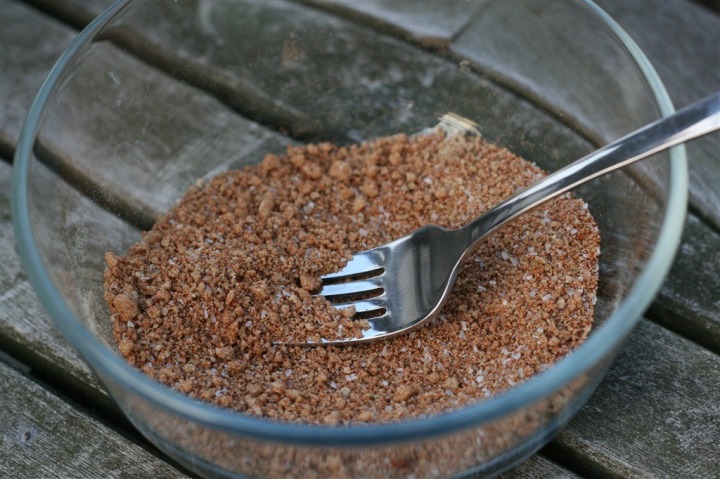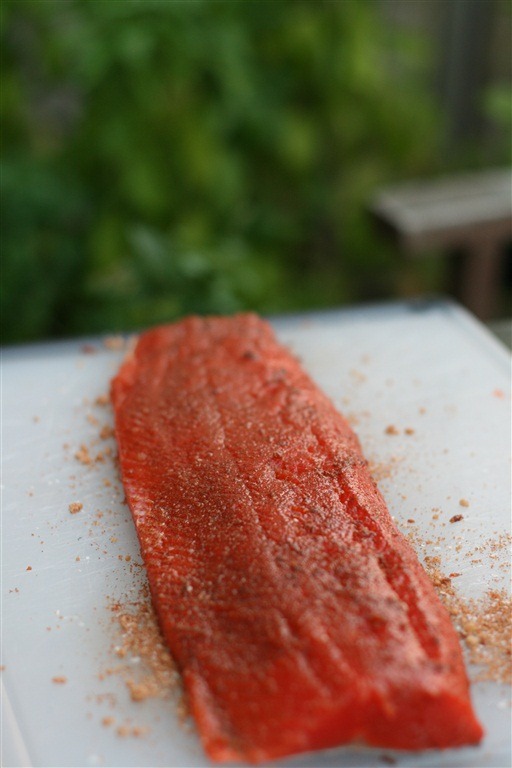 From there, onto the grill it went on a cedar plank: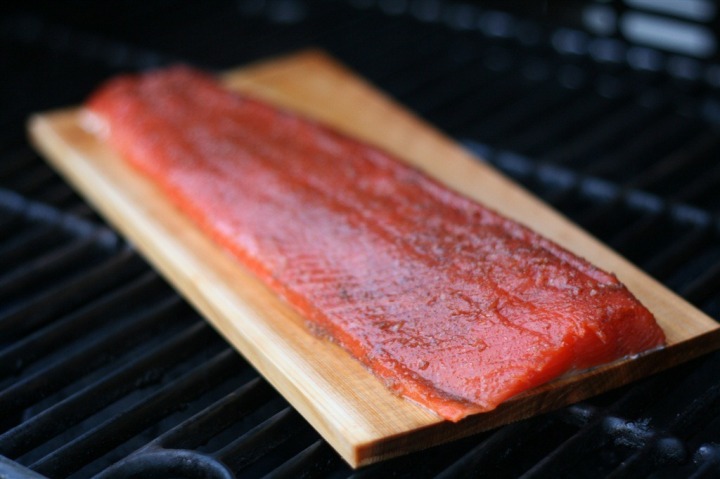 Meanwhile, I worked on the fresh mozzarella and heirloom tomato salad, with a balsamic redution: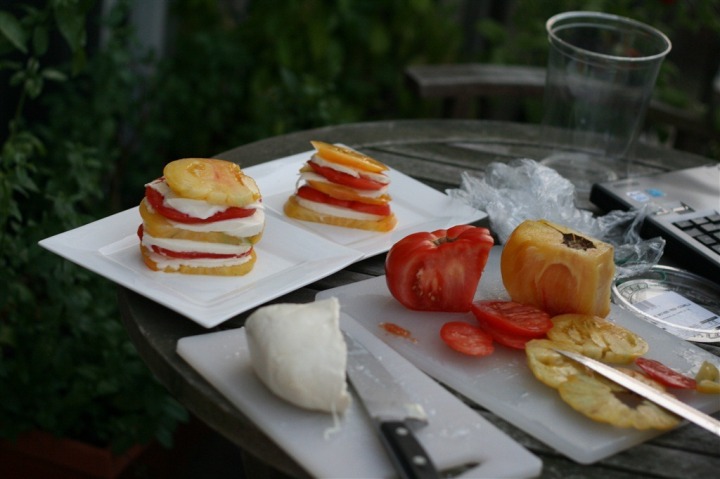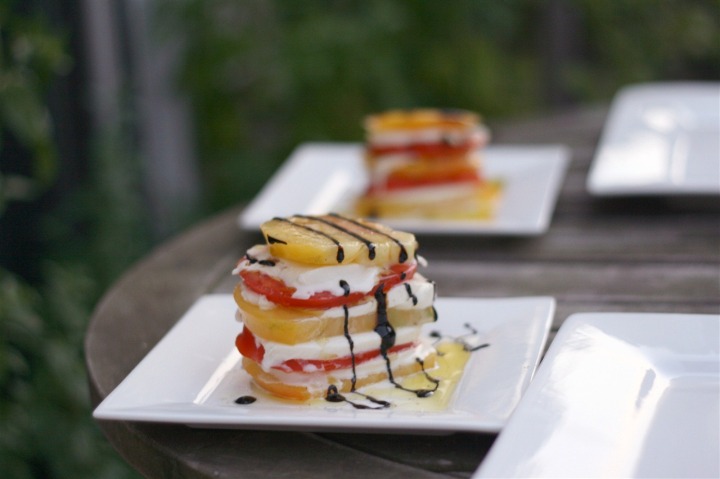 And at the same time, the Girl tossed together a quick salad, made some rice, set the table, grabbed some olives and made it all happen.  Though, I don't have a pic of the rice. 🙁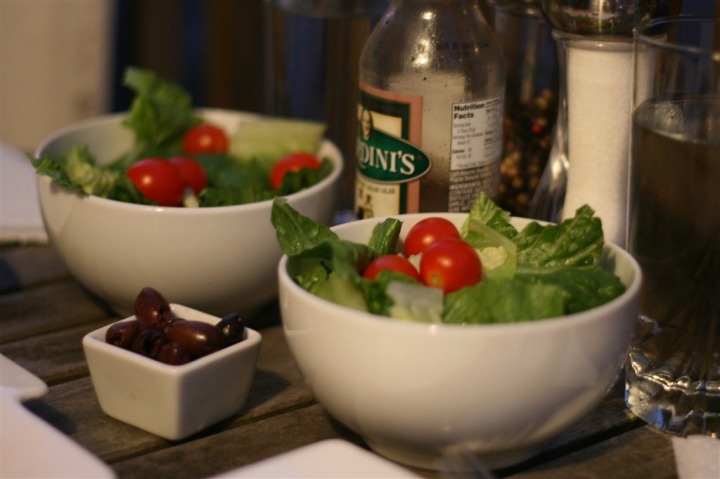 Finally, the fish was ready to, though my fish pics are a bit fuzzy, as it was getting dark by then.  That's a pineapple-mango salsa on top of it… 🙂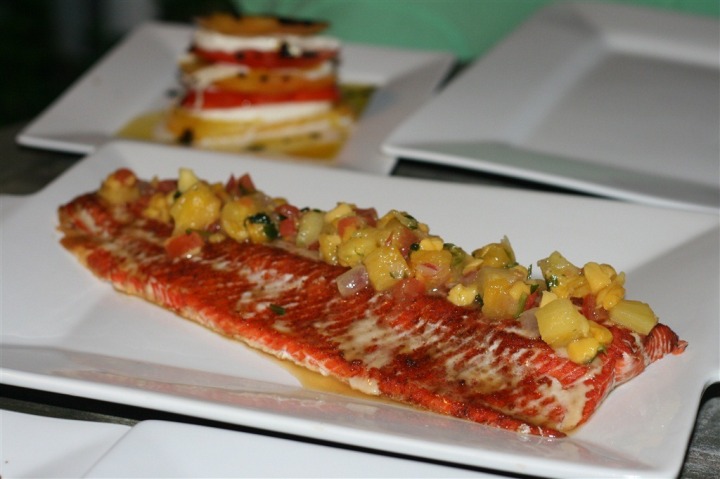 After dinner, we decided to head down and check out the monuments at night.  While we both do lots of running or cycling (or swimming as it may be) in and around the monuments and DC, we rarely just get to walk and enjoy them.  So the best part of the night might well have been the fact that we weren't running.
Here's a few pics I took along the way.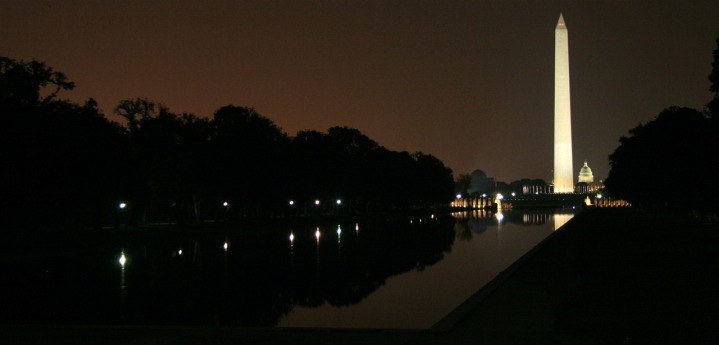 Above: The reflecting pool, with the Washington Monument and the Capitol behind it.
Below: The Korean War Memorial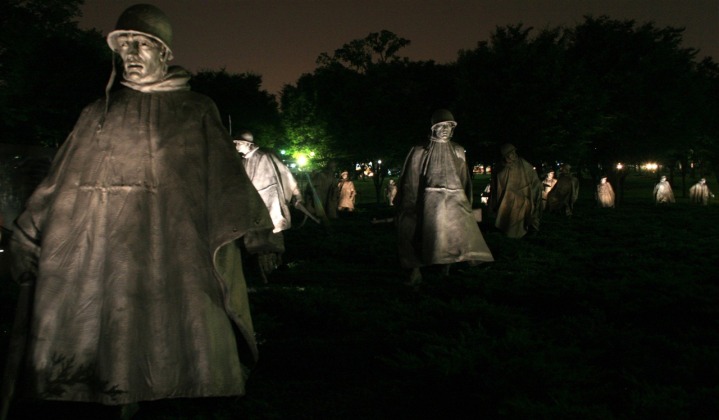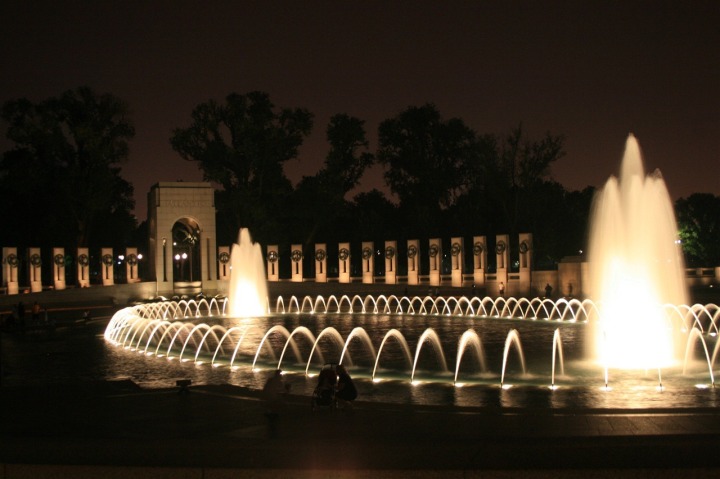 Above: Looking across the World War II Memorial, built just five years ago this past June.
Below: Gold Stars at the WWII Memorial, each of the 4,000 stars represent 100 soldiers killed in action.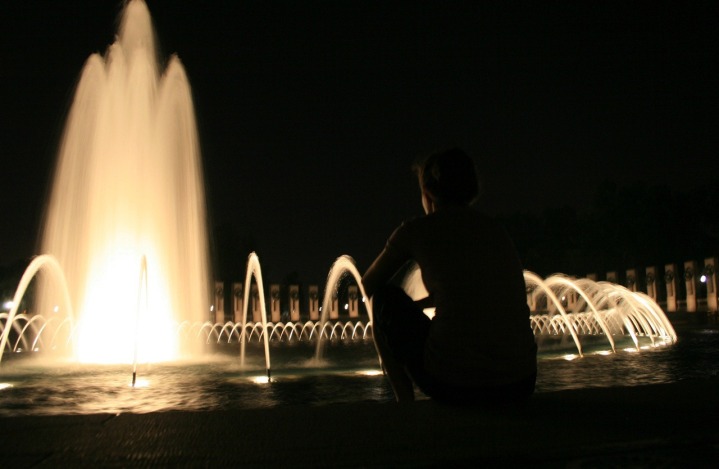 Above: The Girl sitting in front of the fountains, she didn't know I was behind her
Below: Jefferson, illuminated across the Tidal Basin.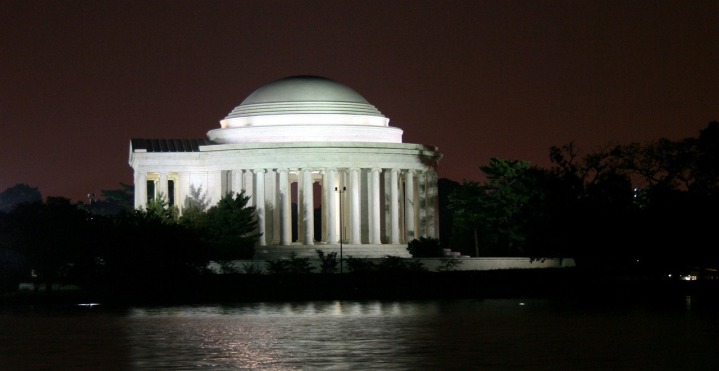 So with that mini-tour of half of the National Mall, we'll return to triathlon stuff in the next post.