Without a doubt, the most important item to call out this morning, actually occurred this past Sunday morning.  As some of you will remember, my Mom's been training for her first triathlon this summer.  And on Sunday, she officially became a triathlete.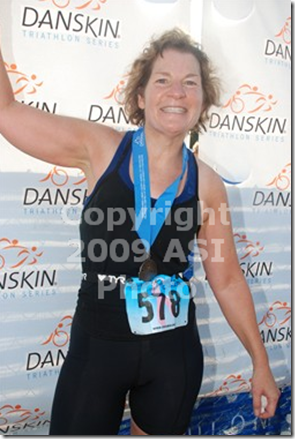 She did an awesome job going from not having done any lap/open water swimming just a few months ago, to finishing her first tri – and came in the top half of all finishers!  Plus, her official race photos are pretty funny (see above) – I've never seen anyone smile so much during a race, heck – even exiting transition she was smiling away. 🙂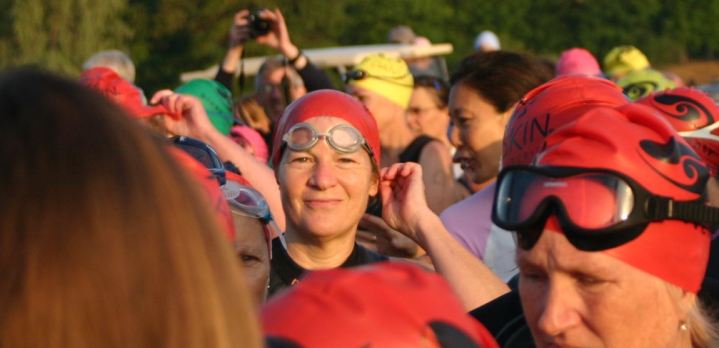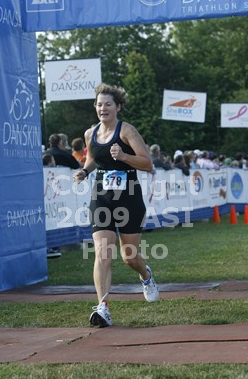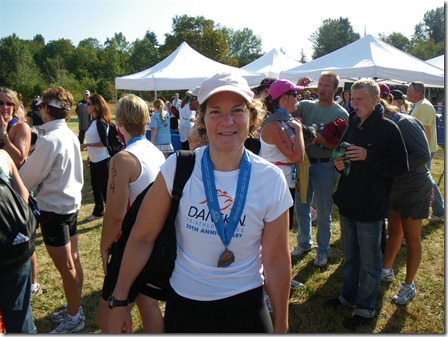 Congrats Mom!
Speaking of triathlon related things…a special something arrived from Garmin on Wednesday morning.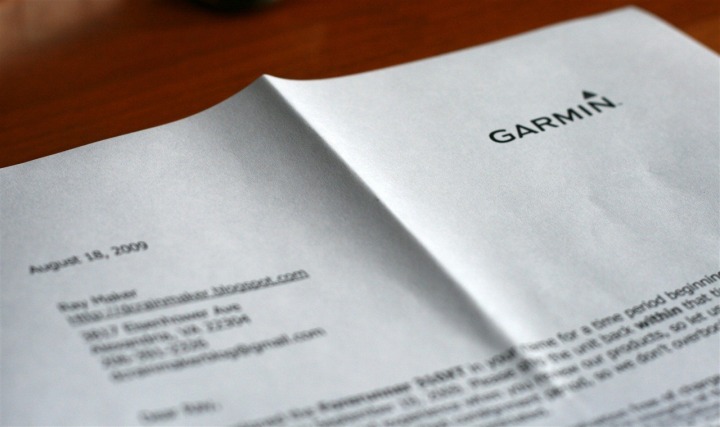 What would it be? A Garmin 310XT eval unit to complete a product review on.  It's their successor to the Forerunner 305.  Since it arrived I've been taking a gazillion photos (from unpacking to configuration), and using it on virtually all my workouts. I have 30 days until it has to go back to the Garmin folks.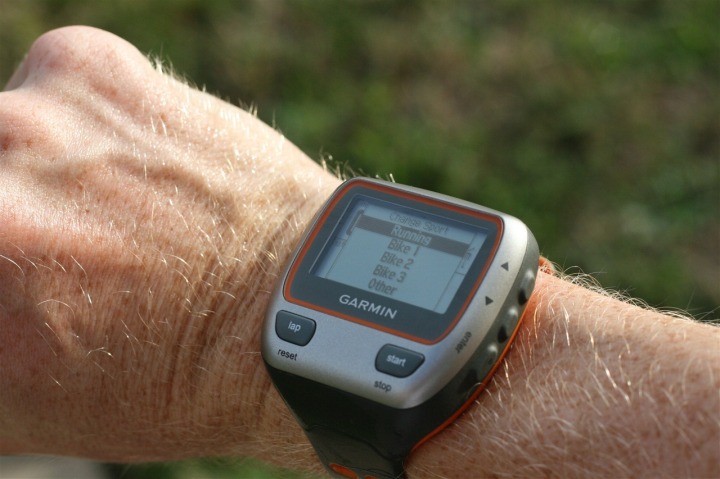 Look for a full detailed review in early to mid September after I've had time to really get a good grasp on it, like all my other detailed reviews (305/410/705).  Thus far though out of all the things I'm impressed with – perhaps the biggest is actually the HRM strap.  It's a new fabric strap that's way more comfortable than the old one.  Here's the new one picture below.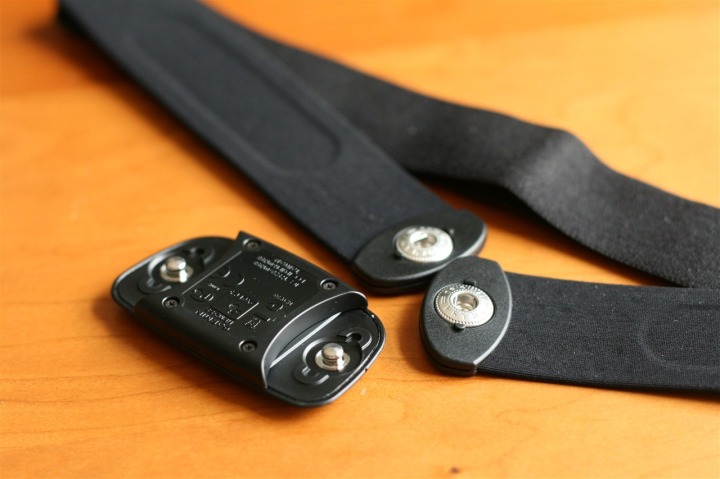 You can see the comparison shot below, the new one is on top and the old one on the bottom.  The good news is the new style one also works with all of the other Garmin's (305/405/705), the bad news is it's a wee bit expensive.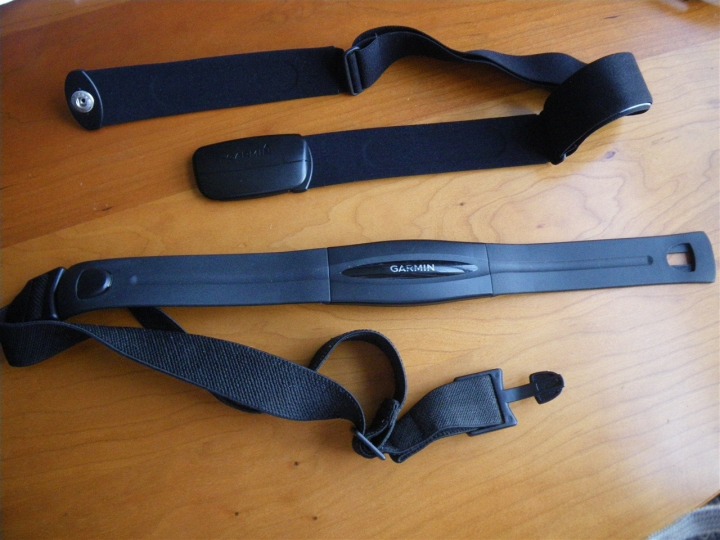 And the 310XT pairs with the Quarq Cinqo power meter I've got (along with PowerTap and SRM units that I don't have):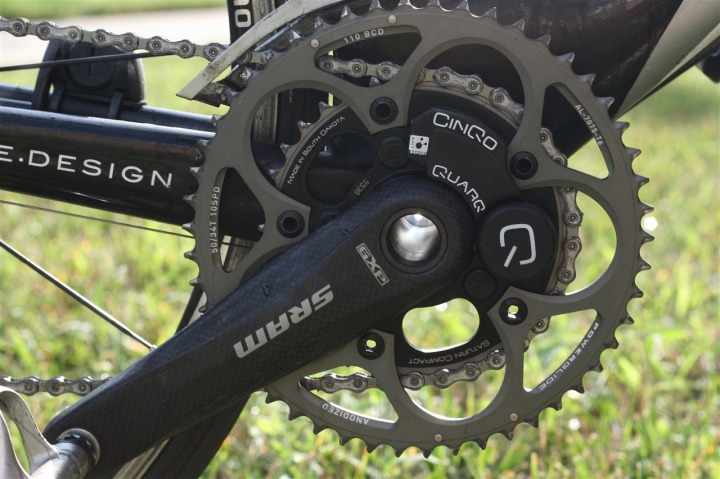 So with that, I'll let you off the hook and avoid a long post so you can go forth and enjoy your Friday and weekend!