There are two workouts per week I dislike very much.  The first is the treadmill from hell workout on Tuesdays, and the second is the trainer from hell workout on Wednesday.
Regrettably…today is Tuesday.  This is sad for two reasons.  First – the girl is now gone for 10 days (before I join her for a tri down in Florida – woohooo to joining her though!).  Secondarily, I had to run the treadmill from hell workout.  For those that aren't as familiar with that piece of work, it is:
@ 1 deg Warm-up Run :10 Z2. :05 Z3 :05 Z4a, :05 Z4b, :05 Z2
then…

5 x Elevation pyramid
[:01 @ Z4b pace @ 1 deg
:01 @ Z4b pace @ 2 deg
:01 @ Z4b pace @ 3 deg
:01 @ Z4b pace -.3 @ 4 deg
:01 @ Z4b pace -.6 @ 5 deg
:03 Z2 @ 1 deg between pyramids]
:05 easy
then…
4 x (35" at Z4b pace + .9 with :02 easy between intervals)

:05 CD
So, all in 1 hour and 24 minutes on the treadmill, which netted me 10.5 miles in theory (much like a track workout, there are easier periods in each set – thus reducing the overall mileage).  In reality, I moved about an inch.  And with the continuous ascending (it was a moose of a hill workout basically), in theory I climbed a ton, yet again at the end of the day… I went nowhere.


(Apparently I was a bit excited at the beginning there…fail, should have been a gradual build.) 
I was in a new pair of shoes tonight, which really helped things.  Usually I'm really on top of my shoe mileage, but this last pair I somehow forgot to write down when I first started using them and things got really out of control*.  And they got worn pretty badly – enough that it started bothering my knee again.  However, after getting a new pair (same as the old pair), things felt quite good after my usual 20-miler on Saturday, and again great after tonight.  And no knee issues – woot!
*Estimation mileage of 800-1000 miles – yikes!
(Side note, I'm sitting here watching the Silverman Triathlon, which I TiVo'd earlier in the week.  Crazy whacky-ass course)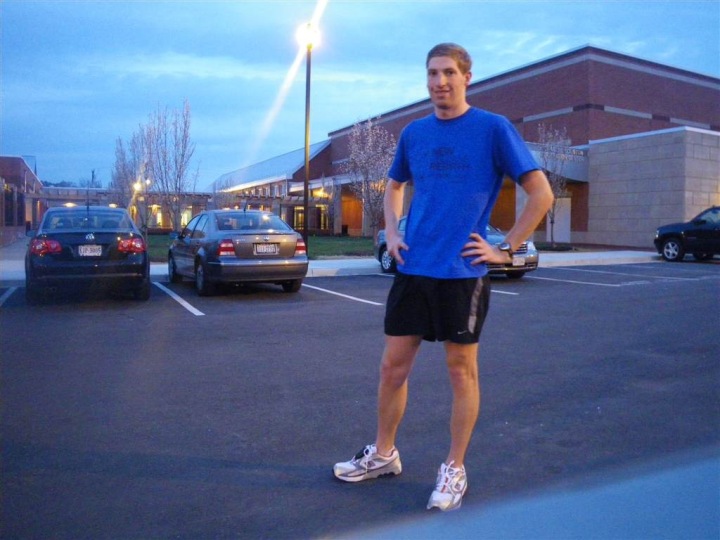 (Finally…done and time to head home) 
But unlike the peaks I was climbing on the treadmill, I made a much sweeter rendition last night.  Well, I actually started them Sunday night after my 40+ mile bike ride.  The girl had a girls night last night, so I made cupcakes for them.  This was good for two reasons – one, it gave me an excuse to make cupcakes, and two it then got rid of the cupcakes – which is far more important.
I decided on a chocolate devils cake base, and then a vanilla meringue topping, which I lightly toasted with a little blow torch.  I LOVE playing with the blow torch.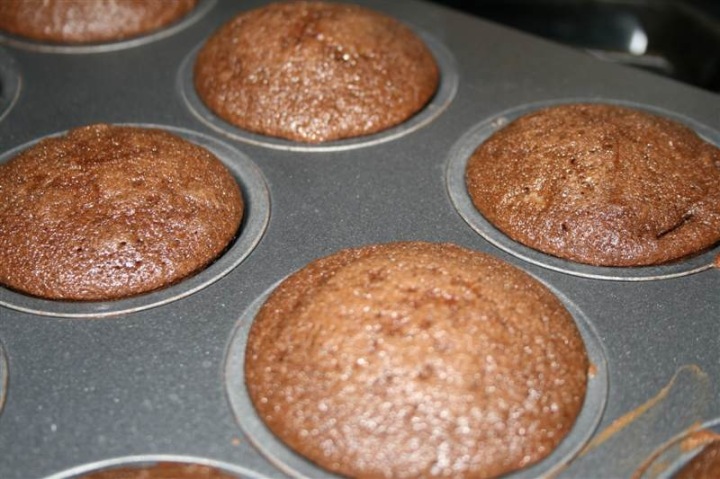 As always, the first step is to make the cupcake, then from there I line them up…because it looks interesting.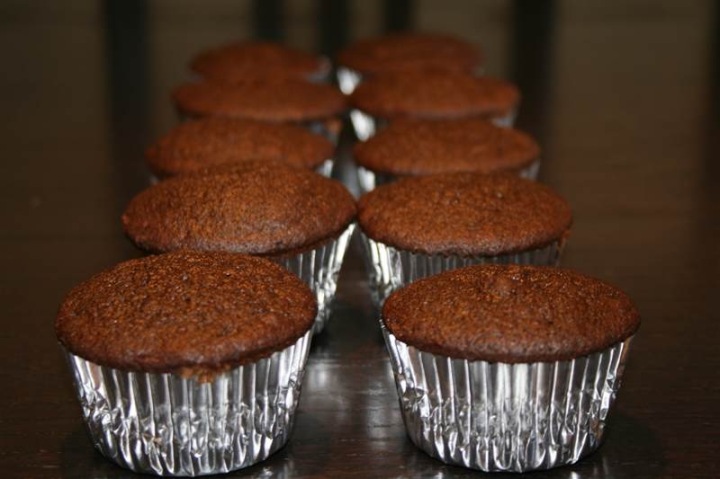 Then I made the 'frosting', or the meringue in this case.  Anything involving 5 minutes of super-high speed whipping with the mixer is always fun.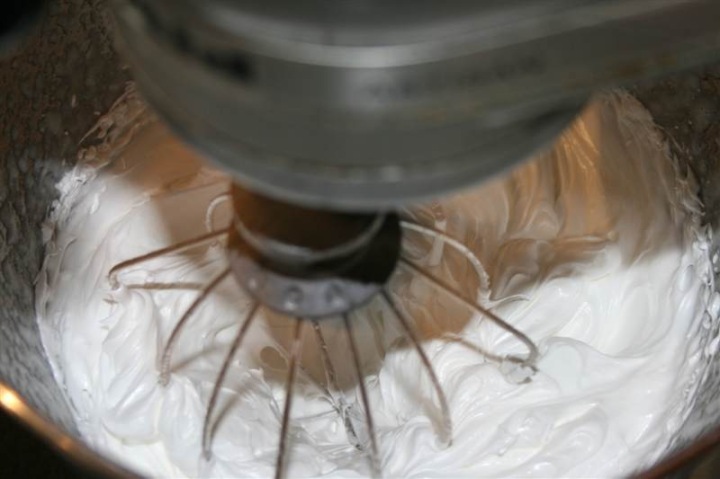 Then I realized the fun was over.  I had to top all these dang things.  And it turns out, that's a solid pain.in.the.butt.  Unlike a big pie or something, cupcakes are tiny, and creating the 'peaks' on them is tough.  First I tried pastry bag tips with a Ziploc, then I tried a spoon, then a spatula, followed by a cake icing tool.  I ended up using a chopstick, which sorta worked.
(Secondary Silverman TV show side note – they were just showing these 18% hills it has in the bike course, just really nasty stuff.  Yikes!)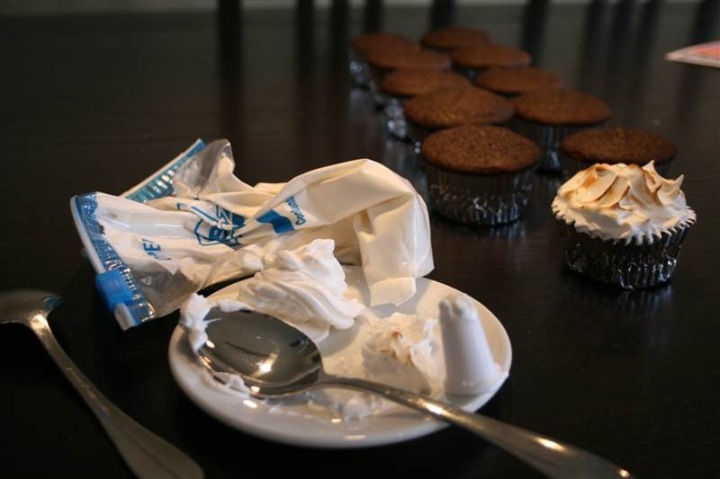 After getting one done successfully, I decided to take a break.  This was going to take a while.  Plus, I needed to…ummm…'test'…my work.  Shortly thereafter there was one less cupcake.  Oppsie.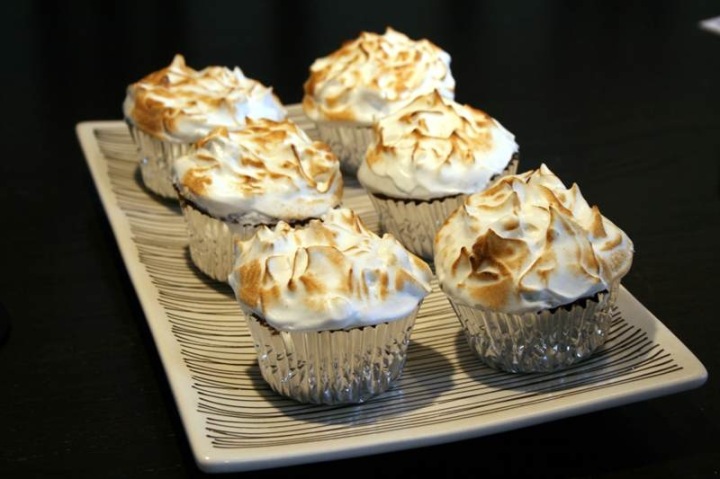 Finally, I got enough done for their girls night.  And then a few more on a separate plate for my own little one-person Rainmaker night. 🙂