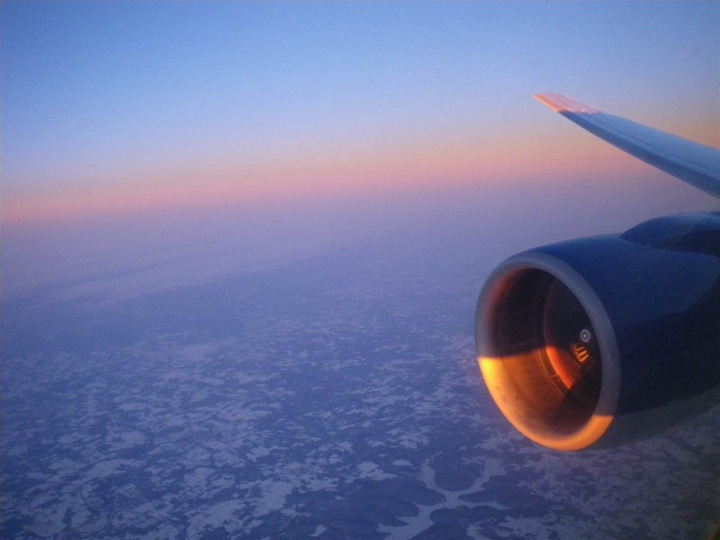 (Somewhere over the eastern US at sunset on the way to SEA) 
Last week was rather busy.  I was out in Seattle all week speaking a number of times at a large conference.  In addition, I was also balancing all of the workouts I normally do with the crazy busy conference schedule.
One place I managed to knock out a few treadmill runs at was the Sheraton downtown Seattle – and the workout room there was amazing – double-decker room up on the 35th floor with huge windows overlooking the Cascades and Olympics – including Mt. Rainer.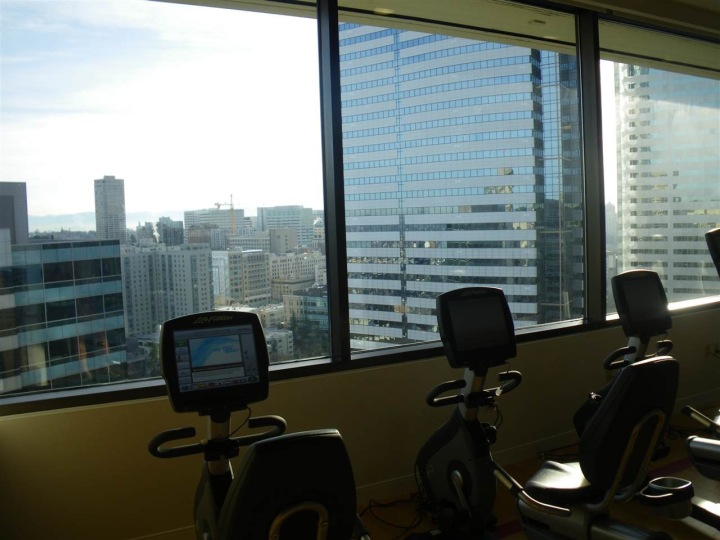 Being Seattle, you can't be terribly surprised when you see stuff like this – in downtown.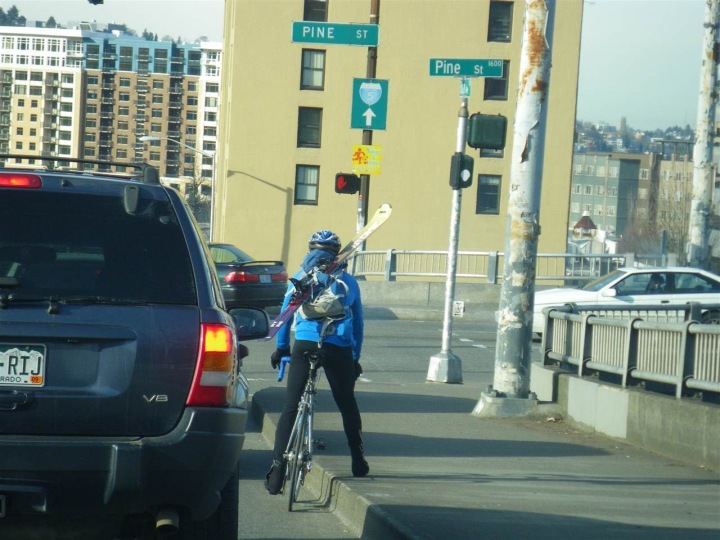 The good news here is after all my speaking sessions were done I was able to get in a great night of skiing Thursday night up at The Pass (about 45 minutes from downtown Seattle on I-90).  The weather was fantastic – albeit a bit warm (34*F at night), but the snow was nice and quite quick.  Our chairlift/run cycle time was 7 minutes round trip per run, no lines.
After returning Friday night I headed out early Saturday morning for a nice run, part long-slow, part tempo.  Wandered around the major monuments – Lincoln, the Capitol, Washington Monument, White House, and a number of museums – before crossing back over the Potomac into Virginia.  The inauguration viewing stands in front of the White House that you saw during the parade are almost taken down, and the stuff in front of the capitol is almost gone as well.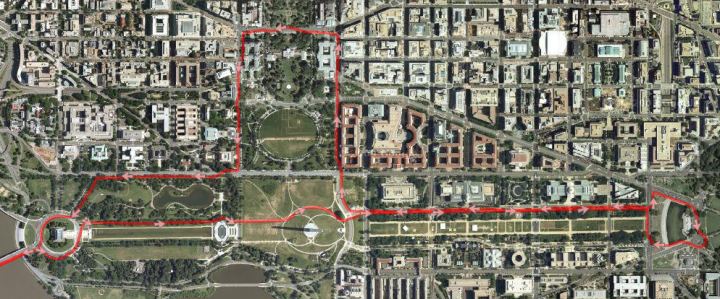 Saturday night I made up some seared tuna, served with sweet chili sauce and wild rice.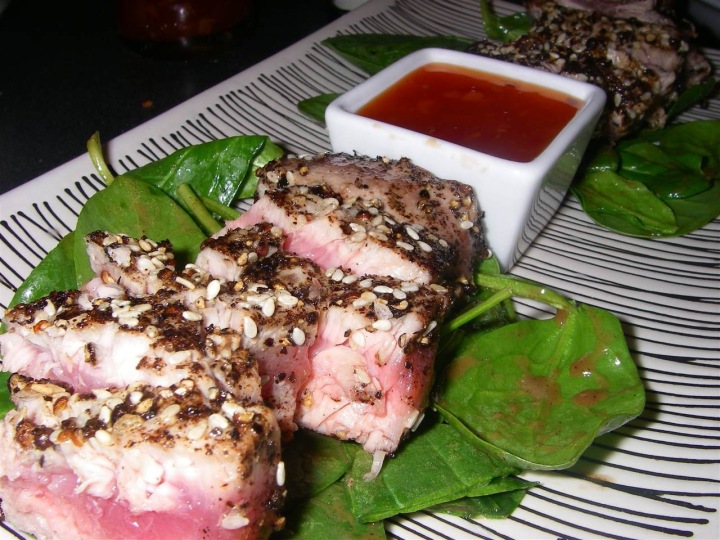 I was looking forward to Sunday all week long, as the weather looked fantastic here in DC – at 66*F – perhaps even hotter in some areas.  I went out for my weekly 'long ride' (I say it in quotes, because it's actually fairly short right now) and had a great time just tooling around some back roads nearby.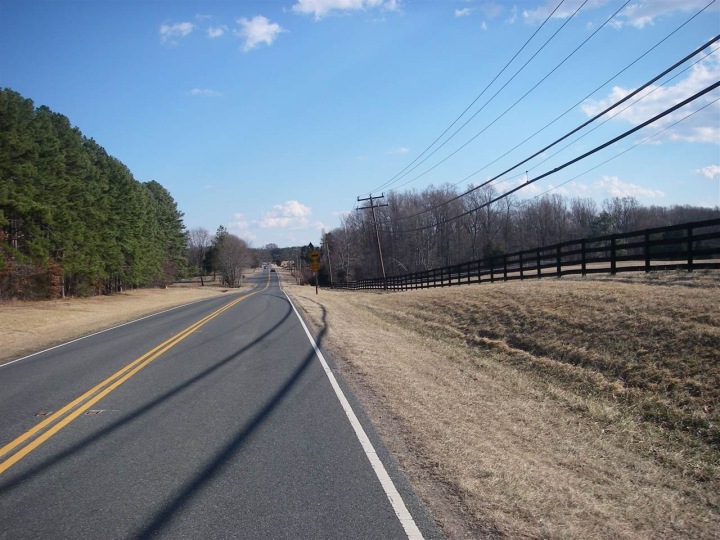 Finally…this evening, after my swim the girl and I made some fresh tortellini – using ricotta, fresh herbs and pork as a filling.  We actually made a tortellini soup using the tortellini's with chicken broth and spinach, and a touch of parmesan cheese.  Turned out quite well!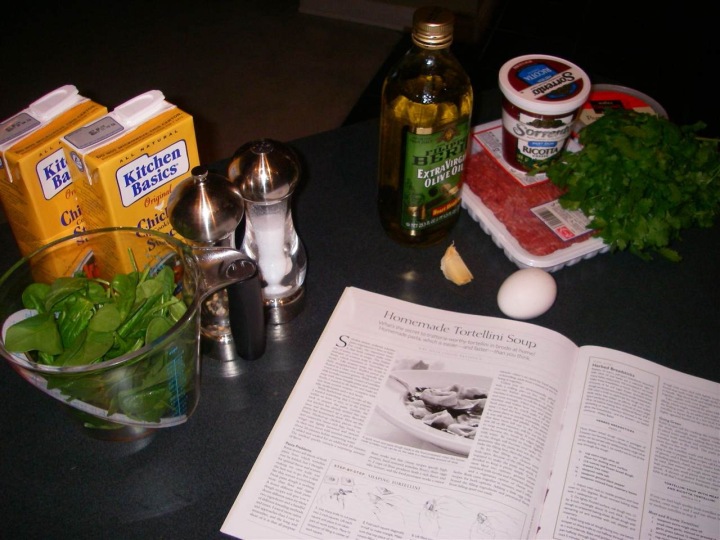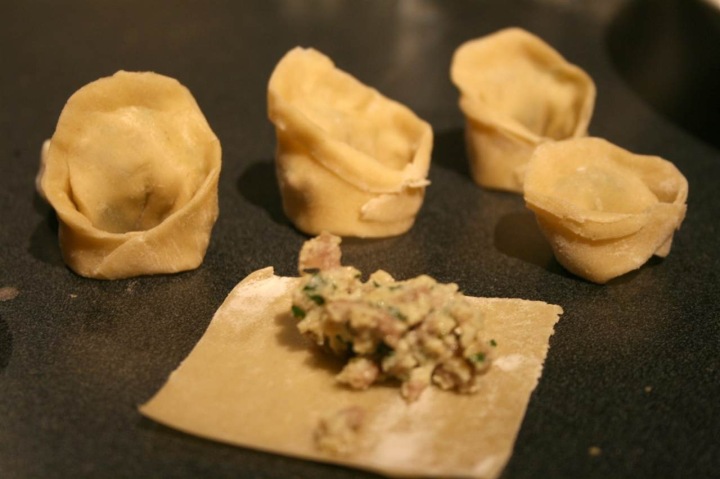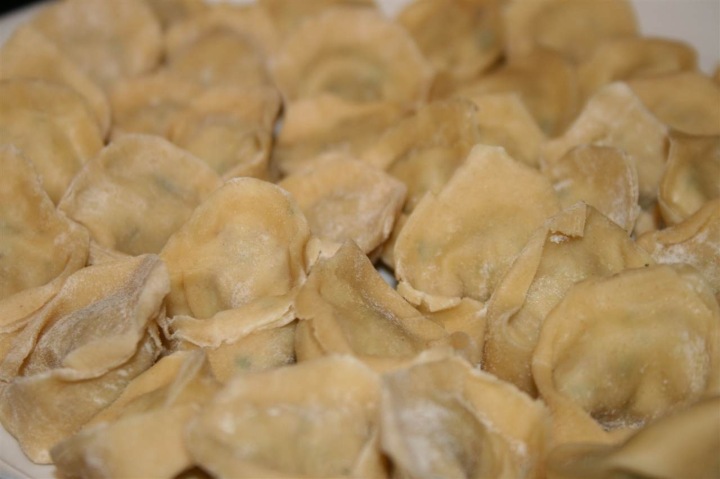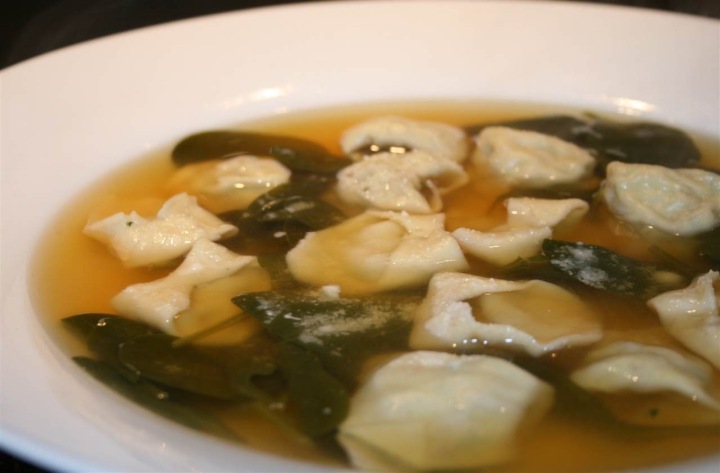 That's it for now.  Back to another build week of workouts with a nasty track workout on Thursday coming up (10×800 at 5:53/mile pac)…although only to be followed by a more nasty workout next week – 12×800.  Grr…