At the gym last tonight for three hours.  Seriously.  I arrived at 5:30PM and left shortly after 8:30PM.
Over 11 miles of treadmill incline interval hell.  There's not much fun about that 4th or 5th set at 5* incline and a 6:18 pace.  Nuttin fun.  Although at least on the 5th set you can sorta see the light.  Assuming you can ignore the set of darkness that is the 4x35sec @ sub-6 that comes next.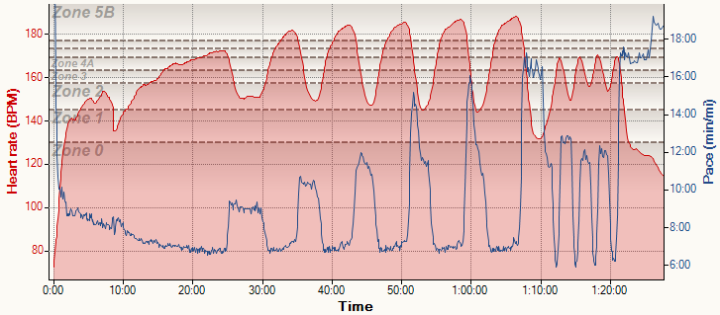 Then a bunch of weights and core exercises for a while.
Followed by a bunch of laps for drills in the pool for a while longer.  Thank god for the pull buoy (little floaty thing between my legs).  That kept me at least somewhere near the surface.  I don't recommend swimming post incline intervals and post weights/core.  Unless your goal is to entertain those around you – in which case I succeeded on that count quite fabulously.
Now…I shall fall asleep.