We survived.
Which, is about as much as one hope for when you go fish with a few million of your friends.
We walked a lot.
About 7 or so hours worth of walking, standing, walking, more standing, and more walking.  We took Metro from my nearby stop towards the city and by time we were a few stops away people were attempting to get into the Metro trains via mosh pit tactics.  It was a little crazy.  I just treated it like a mass swim start, it works well that way.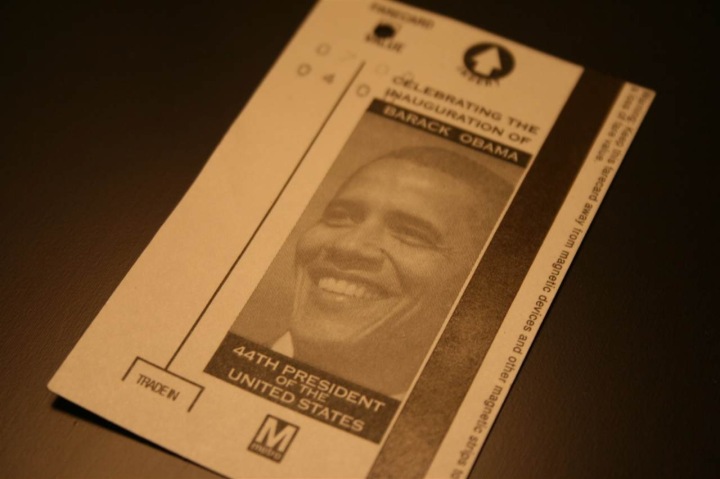 (The commemorative Metro (subway) ticket, from this morning) 
It was amazing to see how many people were wandering around the city – and without cars.
Despite our nifty purple tickets that the Girl scored, we could not get into the purple area.  Somehow they closed it down.  The purple area was located directly in front of the capitol and would have been spectacular…but alas it was not to be.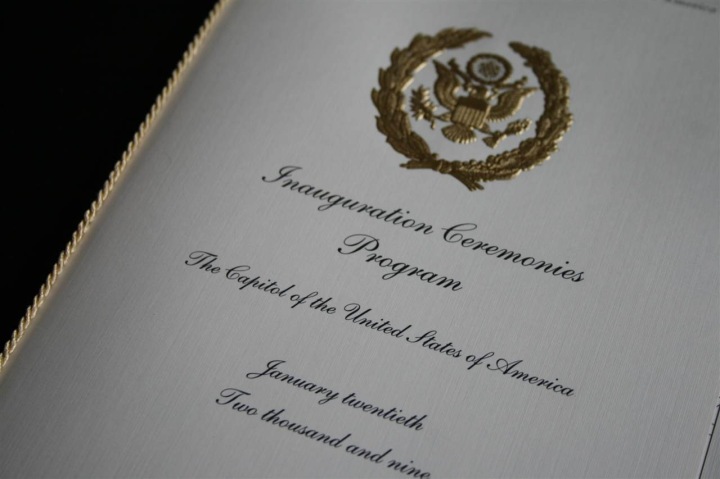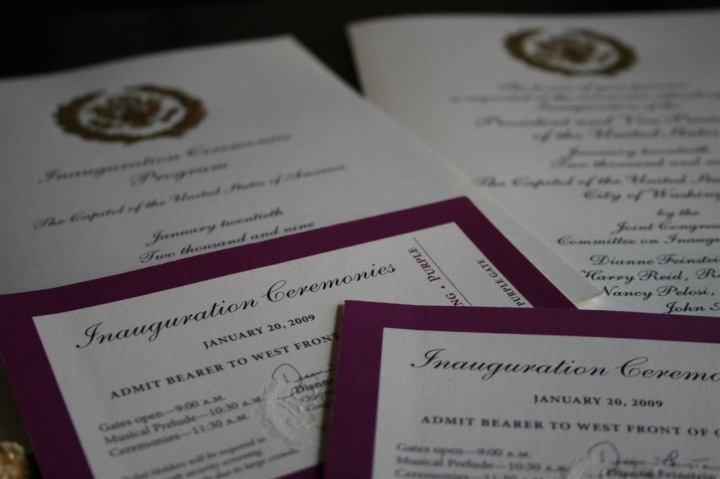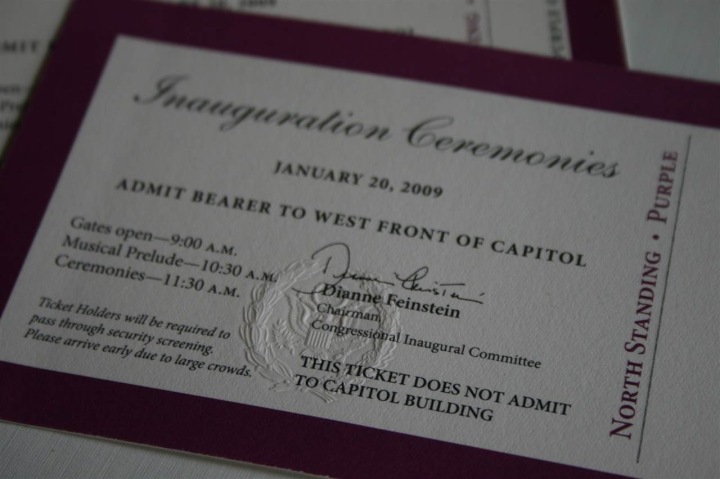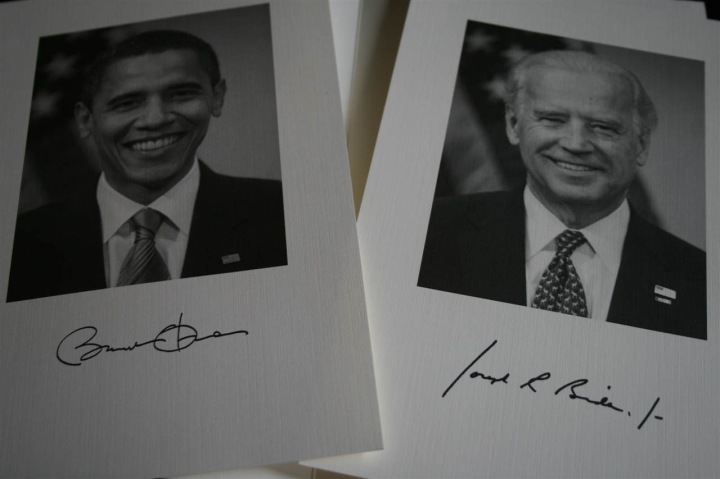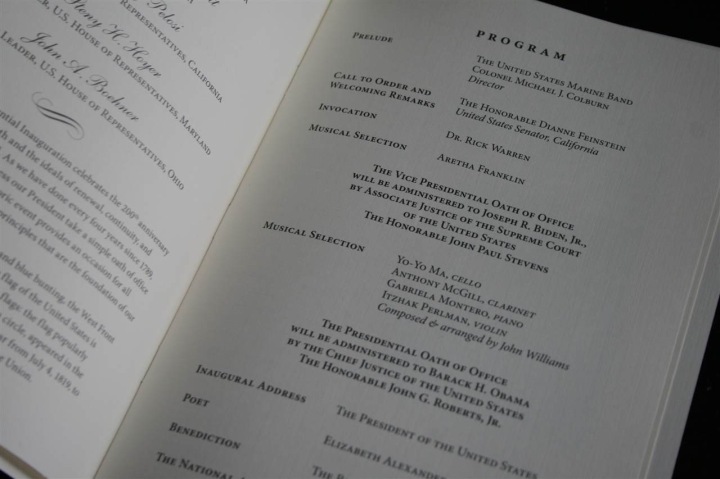 Given the demise of the purple plan, it was time to put together a new plan.
We overheard some folks saying they were letting people in on the opposite side of the mall, so we made a big ole loop around the Capitol (around the secured area) and attempted to get in there.  But alas, the line at the blue gate was enormous (thousands of people) and with only 20 minutes until noon (the time of the swearing in), we decided to head down the mall and find a spot near a jumbotron.
Here's the re-enactment diagram overlaid on a satellite image taken today about 40 minutes prior to the start of the inauguration.  The start is actually after hours upon hours of transit and waiting in a massive line (tens of thousands of people long filling a tunnel under the city).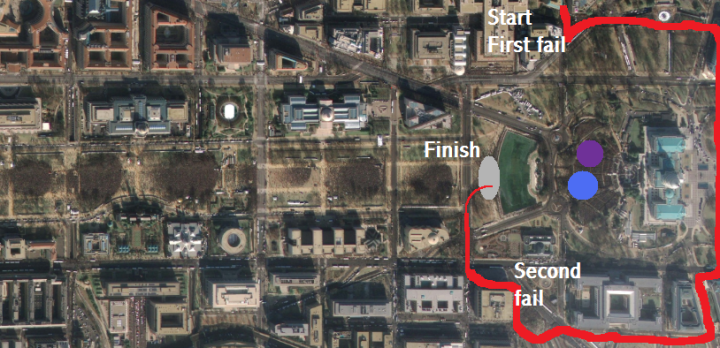 As we were wandering down the mall (towards the left above) in a semi given-up state, the silver area randomly opened up like a gushing river, and we got swept into it.  Which…worked out quite well!  I was really worried that we'd be stuck somewhere without any view or TV, especially after all the long morning.  But it worked out…and that's what counts.
So, here's some photos I captured today.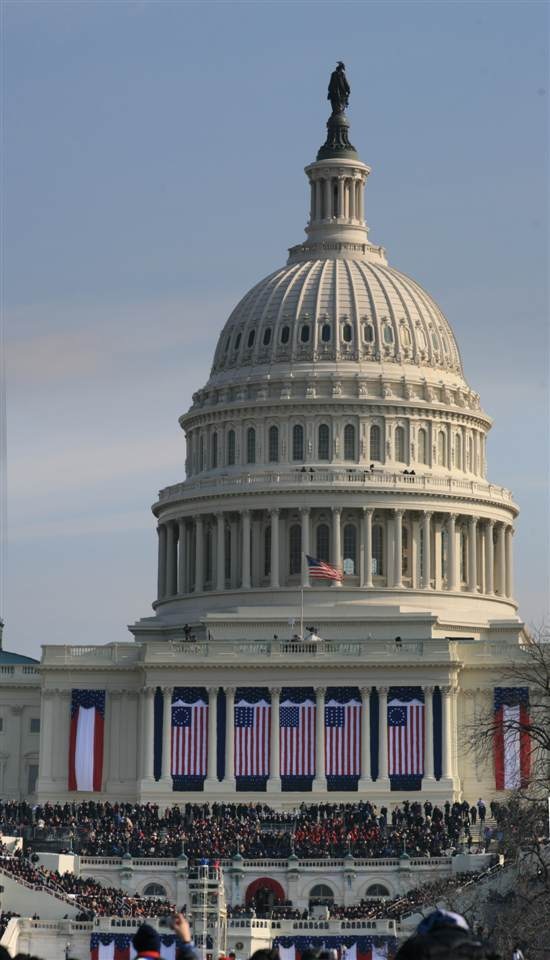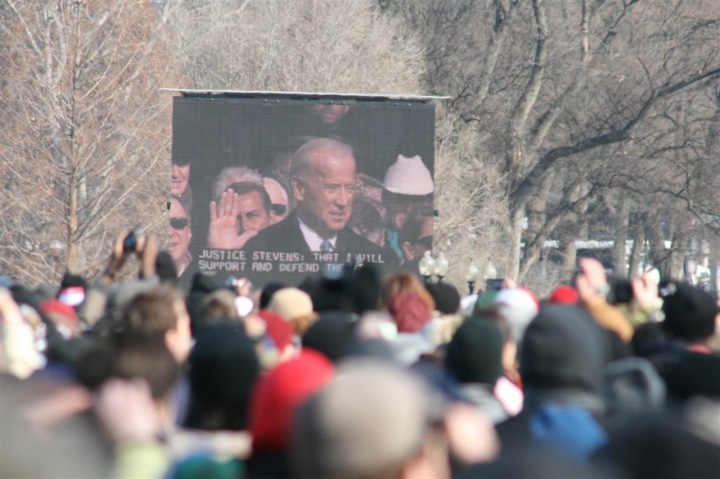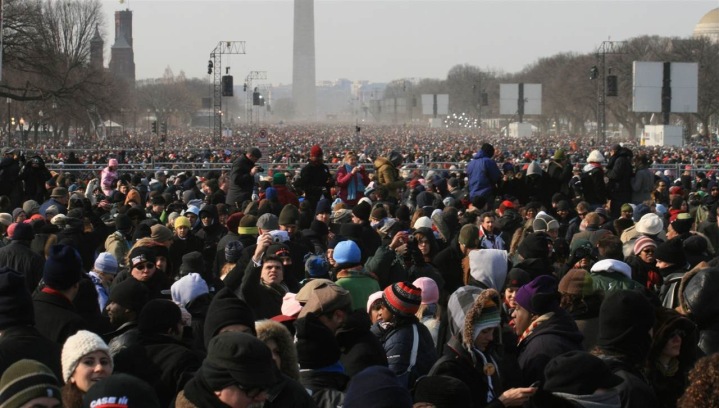 Note the folks up in the tree…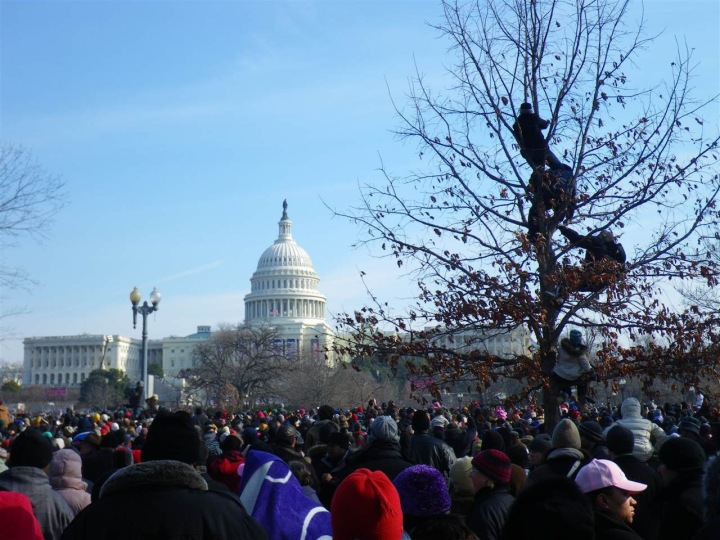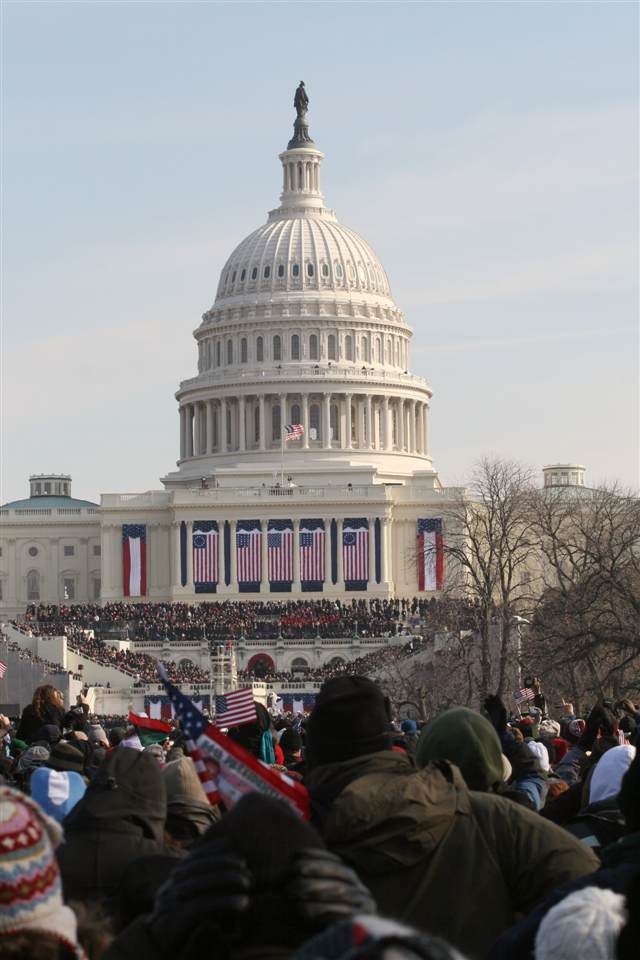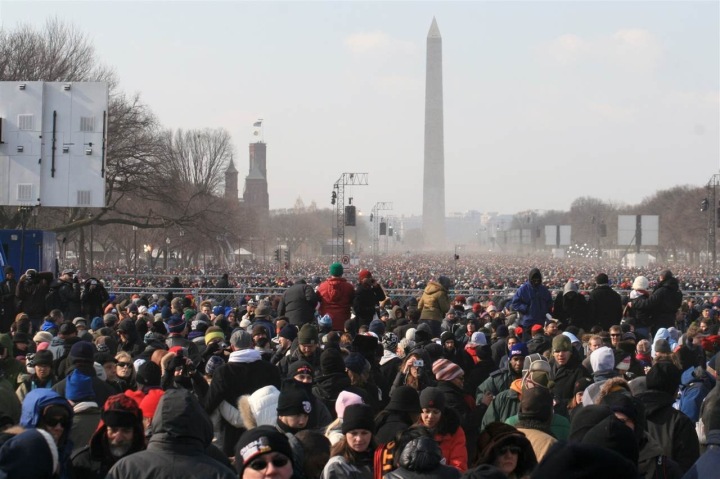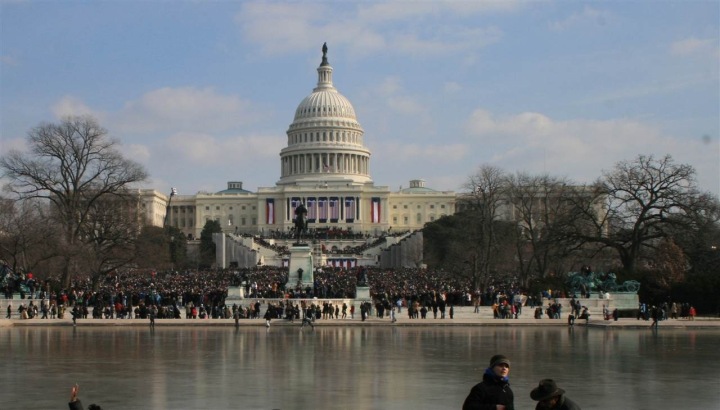 At the end of the day, no matter where you were on the mall – it was amazing.  To look back or forward and see millions of people, all standing to watch one man make history is astounding – regardless of which side of the aisle you are on.
Oh, one cool little food note.  You may have heard about the inaugural lunch they have.  They published the menu – and all the recipes here!  Sweet!