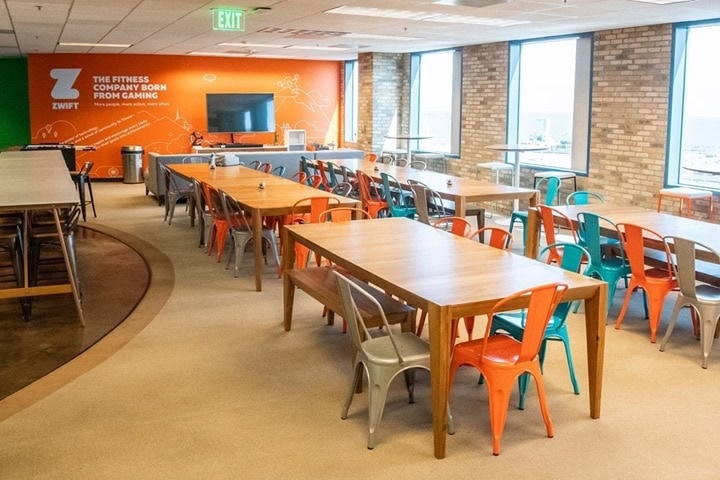 Just two weeks ago Wahoo announced a round of layoffs to mitigate the dropping (or rather, normalizing) of indoor cycling hardware sales, and prior to that Peloton did the same. Now Zwift is following suit with a round of layoffs that sources put at upwards of 150 people. However, in addition to that, Zwift is also canceling their previously announced Zwift bike and trainer hardware plans, though technically they call it "pausing", but usually you don't lay off the bulk of the hardware division responsible for said product when you pause something. Without those employees, you're basically starting from scratch to "resume". Some employees are remaining, however, albeit with a new focus.
Zwift issued a statement acknowledging the layoffs as well as the product line shifts in a statement, saying:
"Given the current macroeconomic environment, we have decided to scale back our hardware offering, pausing plans to launch a smart bike. As a consequence, Zwift has implemented difficult, yet important changes to the organisation of the business. We are grateful for the contributions of all those impacted and have done our very best to support them."
As noted above in Zwift's statement, they cited the current economic climate as a reason for putting the brakes on their hardware. This hardly comes as a surprise, especially for a piece of hardware that was destinated to appeal to the pricier end of the indoor cycling spectrum.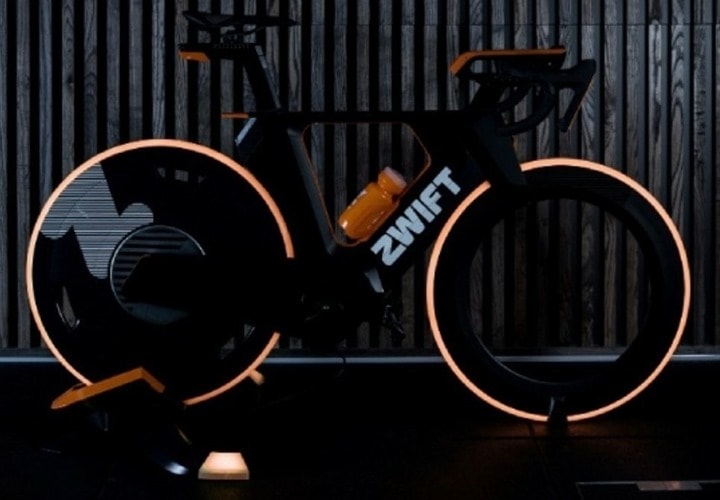 Zwift would not confirm the precise number of people impacted – though did note that employees were given a severance package. However, they noted that the layoffs weren't just limited to the hardware division. Zwift's PR liaison, Chris Snook discussed the announcement a bit more, saying:
"There's sort of two things at play with that. We started to scale the business with anticipation of launching hardware, spinning those products up. But also, we planned for the additional revenue that would have been driven by sale of that hardware, and that revenue isn't going to be coming in now. So the decision has been made to right-size the business as the result of the loss of that projected revenue stream."
However, Zwift was clear that they don't see the company in a dire financial position. Like many other companies, including recent ones to announce layoffs, these moves are largely future mitigation against what some see as an inevitable recession or at least "turbulence" (in Zwift's words). Specifically, Zwift says that "the business is in a solid financial position at the moment", and this was more about being able to weather the upcoming storm while also "having to avoid [future] funding rounds".
One major loss within the reorganization is Lead Game Designer Wes Salmon, who has often been the public face in various community aspects for many of Zwift's hardware efforts, as well as software efforts. But perhaps more importantly, he has historically been one of the key liaisons between Zwift and their hardware partners too, helping to integrate new hardware types into the platform.
Over the last two years, indoor training companies have seen a massive market boom, selling orders of magnitudes more indoor trainers and smart bikes than they typically would. That's especially true for the more die-hard cyclists, the vast majority of whom have likely upgraded any older/lesser gear to higher-end hardware over the last two years, fueled by quarantine justifications.
Said differently, the top-end of market demand has basically evaporated in the last 3-6 months. Anyone who wanted a high-end trainer or smart bike has done so by now. Instead, the market has shifted to newcomers to the sport that bought a new bike over the last two years, and may now be considering purchasing a more budget-friendly smart trainer.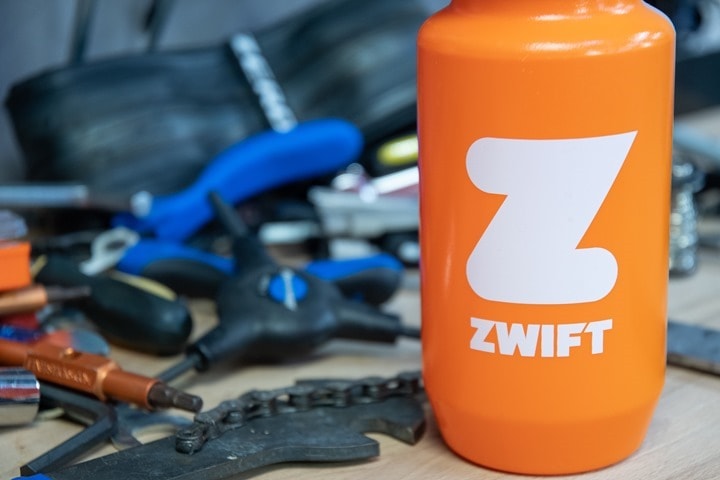 Zwift undoubtedly saw that writing on the wall, when CEO Eric Min and the Zwift board made the decision to halt the project and lay-off much of that division. One only need to look at Peloton's recent hardware manufacturing oversupply, and that's a company that's still managing to sell 200,000 new bikes/treadmills this past quarter, according to their financial filings on Tuesday. To put it into perspective, Peloton sells more smart bikes in a given quarter than Wahoo/Tacx/Wattbike sells in a few years (if not ever).
Zwift's Chris Snook elaborated on that a bit more as a core reason for pausing their hardware plans:
"We didn't think it was a wise move to launch a high-end trainer or a high-end smart bike at this time. There are products existing on the market that are readily available, and there are going to be fewer people looking to spend big money on high-end trainers, we don't want to be fighting for that space….The intent [of their own hardware] was always to grow the market, not to go into hand to hand combat with those guys [hardware partners], and that's not great for the industry."
Adding to all that is the substantially increased cost of shipping, arguably the most expensive item you could build in the indoor cycling world (often weighing over 100-120lbs), and in a climate with ever-increasing component costs. Zwift acknowledged that, saying that even before the last few months, the "supply chain is a longstanding issue" for the project (which Eric Min previously outlined those challenges back last fall). In many ways, it was probably the smartest business decision Zwift's made in a long time. At best it was a distraction with likely minimal payout, and at worst it'd have cost them enormously from a financial perspective.
Asked whether or not Zwift plans to resume selling partner hardware on their site, Zwift says they're "reviewing options". As you remember, about two months ago Zwift started fire-selling all the hardware inventory they had (e.g. Wahoo KICKR/Bike/etc…), to clear the way for Zwift's own hardware launch that was assumed to be this summer. That sale put partner hardware well below list price or even approved sale prices (most US companies operate under a concept called MAP – Minimum Advertised Price), currently showing up to 35% off. It'd make sense for Zwift to resume selling hardware though, as that's a key pathway to getting people on the platform.
It'll be interesting to see if this shift allows them to refocus a bit, enabling them to double-down on the core software platform. Zwift seems to tip their hand towards that, saying:
"We are committed to increasing the development of the core Zwift game experience, increasing the speed of new feature releases, and making the platform more accessible than ever before. We firmly believe these changes will allow us to achieve these goals and better support the continued growth of our subscription business. Further, these changes will preserve Zwift's strong financial position as the world navigates these turbulent times"
Of course, the biggest downside here is the loss of employment for those employees impacted. Nobody wants to lose their job, and this will certainly have a substantial impact for those employees and their families. Given the current job climate, I'm optimistic it won't be too difficult for many to find work back in the sports technology sector. There are plenty of companies hiring, far surpassing the handful of indoor trainer companies that are reducing headcount.
Hopefully, we won't see too many more layoffs in this sector going forward. I think most of the remaining indoor training companies have largely been a bit more diversified and didn't scale quite as high previously.
With that, thanks for reading!