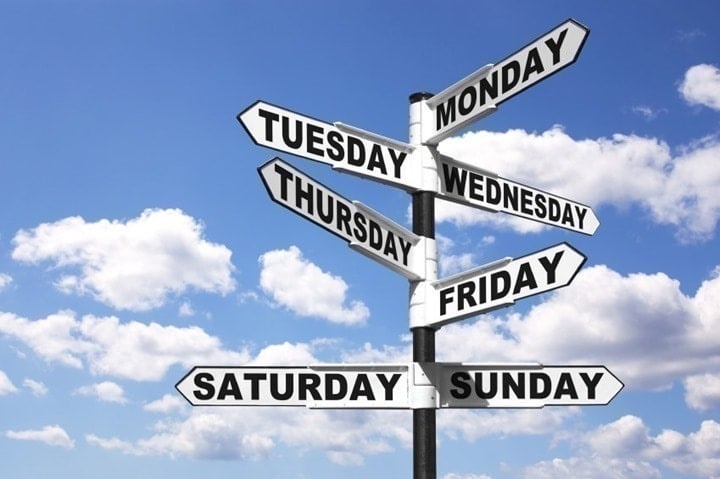 The Week in Review is a collection of both all the goodness I've written during the past week around the internet, as well as a small pile of links I found interesting – generally endurance sports related. I've often wondered what to do with all of the coolness that people write, and while I share a lot of it on Twitter and Facebook, this is a better forum for sending it on to y'all. Most times these different streams don't overlap, so be on the lookout at all these places for good stuff!
So with that, let's get into the action!
DCR Posts in the Past Week:
Here's all the goodness that ended up on the main page this past week:
Wednesday: DJI Mini 3 Pro In-Depth Review (Including Sports Tracking)
Wednesday: Google Pixel Watch Announced: Everything You Need To Know
Thursday: Zwift Cancels Smart Bike Hardware Plans, Announces Significant Layoffs
Friday: Peloton Announces Rower Hardware, New Upcoming Features Outlined
Friday: Garmin Adds 25+ New Features to Fenix 7/Epix/Instinct 2, Shifts to Quarterly Features Updates
YouTube Video This Past Week:
Here's what hit the tubes over on the You of Tube, definitely don't forget to subscribe there to get notified of videos the second they hit!
Stuff I Found Interesting Around The Interwebs:
Here's a not-so-small smattering of all the random things that I stumbled on while doing my civic duty to find the end of the Internet:
1) Oura sues Circular Ring: 5K Runner outlines the likely two reasons Oura is suing, and honestly, I just don't see how they have a case. Assuming they're focusing on these two patents, I don't think Oura is actually defendable in either patent as it is today. I can easily come up with previous work examples by multiple companies in the space. Which is of course common, the patent system is largely broken when it comes to software or hardware patents, with very few patents properly researched – and often easily disputed in courts.
2) The Wahoo KICKR ROLLR is Voiding Wheel Warranties: Not terribly surprised, yet at the same time, this also sounds a little bit like the hysteria that trainers supposedly damaged bikes. Meanwhile, decades later, virtually every bike frame company now admits that isn't the case (and even supports it in their warranties). Not to mention, the entire time pro riders warmed up on said trainers at the Tour de France and elsewhere without issue.
3) There's a video game centered on being a bike mechanic: That's amazing. Just amazing.
4) Wahoo's Debt Ratings Downgraded: First off, I wouldn't have thought anyone would be following Wahoo's debt ratings. Second, holy balls this is an in-depth article. Third, I'm reasonably surprised (if not outright doubtful) that Wahoo sells more gear in Europe than the US – that doesn't pass the historical sniff test, whereby Tacx historically led there. Fourth, noted on 2022 new product launch plans. Nonetheless, at the end of the day, these companies did as any other company does when massive demand occurs: Rise to meet supply. While it's easy to be critical of that, exactly two years ago, people were screaming at these companies to increase supply when confronted with empty shelves. They did that. Now, demand tapers, and things have to contract. Companies that don't do that? They go out of business as a competitor comes in and takes their consumers.
5) New AirTag holder inside your bike wheel: That's pretty darn cool! These days, almost all of my bikes have AirTags on them – if not multiple AirTags (in the case of our cargo bikes). But man, this takes things to a whole new level of 'hard to find'.
6) A Small Cameo: Be sure to watch the first few seconds, and last few seconds. Fun times, and a good chat with Rob. It's harder than you think to catch a falling watch when not looking up/at it.
7) Google & Samsung To Offer Connected Fitness Data Hub: This could be pretty interesting. Like, super interesting. Mainly because neither company actually does things well today in terms of standard data file transfers for fitness data. That's somewhat ironic because years ago, Samsung actually used to be one of the best players in this space in terms of interoperability of fitness files. Then that all kinda went downhill. Optimistic on this one though! (Though, the last paragraph tidbit on openness of Apple vs Google makes absolutely zero sense in any context, fitness/sports, or platform – as numerous commenters have immediately and correctly pointed out.)
8) The Science Behind The Fitbit Murder Conviction: No, Fitbit didn't murder anyone, but someone was convicted this week of murder, based in part on Fitbit data showing data that didn't match what the suspect said. This article delves into the nuances of the data from one of the lead witnesses. Interesting stuff.
—
With that, thanks for reading!