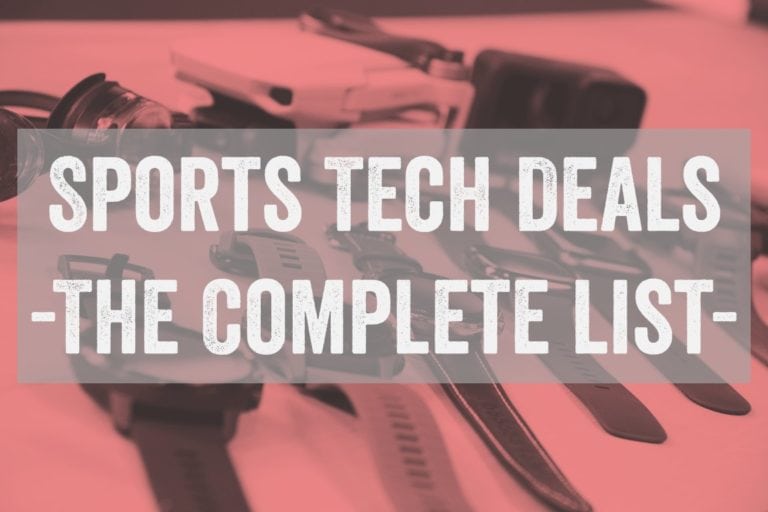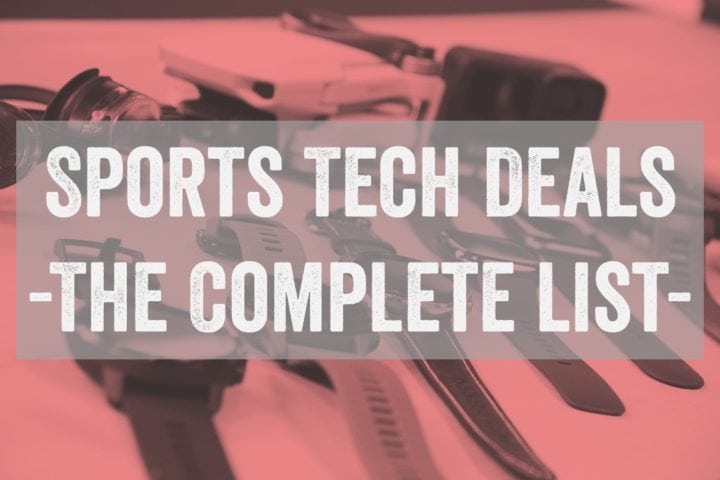 It's that time of year again, when a boatload of sports tech things go on sale for a few weeks. No, not Black Friday, but rather, end-of-May. While the previous two years were a bit funky in that regard, historically speaking we've always seen a blend of 20% off sales mashed up against both Memorial Day + impending Father's Day Sales.
The 20% off sales tend to cover the trainers and power meters, while the other holiday sales tend to cover watches and usually cycling tech. It's predictably happened every single year for as long as I can remember.
In any case, I've consolidated the full list below for what's available now. As you can see, many of the 20%-off sales are being driven by REI's annual Anniversary sale coupon deal, which is notable because it provides a 20% member discount to items not technically listed for sale by itself (also, there's other legit sale items too). For example, Garmin's Rally power meter, or even Wahoo's new Speedplay-based power meter that just came out. Same goes for trainers. Meanwhile, Garmin is also running deals on their running watches and Edge 1030 Plus units. And then we've got a sprinkling of other deals from various other manufacturers in there. As usual, this page dynamically updates when things get added.
If you know of a sports tech deal (gadget-focused), feel free to drop a note in the comments or in the contact form. As long as it's not spam-like, I'm more than happy to share it out! 🙂
At present, these are almost exclusively US deals, but if I find noteworthy EU/UK/etc deals, I'll add them in.
Watches & Wearables:
This covers anything you can wear that's watch-like or activity band-like, including sensors.  Generally speaking, you'll mostly find deals here that are on things I've written about in the past.  So you won't find a deal on some random non-sports tech watch here, or on socks.  Unless the socks have some crazy sensor or something in them.
Product

Sale Price

Amazon

Other site

Sale Notes

Apple Watch Series 8 - $60 off
$399/$499 (cellular)
$329
Amazon
This is pretty much the normal price, almost perpetually on-sale for this amount on Amazon.
Apple Watch Ultra - $98 off!
$701
Amazon
⚡This is the lowest price to date on the Apple Watch Ultra we've seen since launch!
Garmin HRM-DUAL (ANT+/Bluetooth Smart Strap) - 35% off!
$69
$45
Amazon
This is Garmin's ideal strap if you just want an affordable dual ANT+/Bluetooth Smart option, especially when it's on sale like this - it really becomes the best deal out there right now for a multi-connection strap.
Garmin Instinct 2 Series - $100 Off
From $249
Amazon
REI
⚡The Instinct 2 base is from $249 (on Amazon), a very solid deal - especially with all the major software updates it's had over the last year. A very strong deal.
Garmin Instinct Crossover - $100 cheaper now
$399
Amazon
While this watch just came out two months ago, it's now been price-reduced by $100. In fact, Garmin actually seemed to test the new lower price about a month ago in a temporary sale, and clearly the reduced price worked out. Thus, the official retail price is now $399 for the base, and $449 for the Solar.
Garmin Venu 2 Plus - $50 off!
$449
$399
Amazon
Garmin Venu 2/2S - $100 off
$299
Amazon
REI
Garmin Vivoactive 4 - $100 off
$299
$199
Amazon
REI
This watch is *well* past its prime, now coming up on 4 years old, but hey, I guess if you've decided it's the watch for you now - it's on-sale (again - apprixmately the 32nd time).
Samsung Galaxy Watch5 Pro - $100 off
$399
Amazon
This watch is somewhat always on sale, but hey, it's still on-sale.
Cycling Gear & Trainers:
Got a bike? Then this section is for you.  Everything from bike computers to bike lights to trainers, it's all here.  I won't generally be adding things like brake cables or bike seats here, but if I find a good deal on a cassette to stack on that new direct drive trainer you just bought, I'll probably list it here.
There are no deals currently.
Action Cameras & Drones:
Wanna record it?  No better way than an action camera.  Anything that's action camera-related or drone-related you'll find here.  That's especially true of action camera mounts, which are often found for great deals around the holidays.  Same goes with drones and drone accessories.  Usually a great time to pick up an extra battery or extra props.
There are no deals currently.
Other Sports & Fitness:
Anything else that's sports and fitness-related that I think is interesting will be here.  It may not be super techy – but it's stuff that most readers will be using in pursuit of their running/cycling/swimming/hiking/whatever.
There are no deals currently.
I'll continue to add deals as I find them.
With that – thanks for reading, and for supporting the site via the links above. As an Amazon Associate, I earn from qualifying purchases. Have a great weekend! Have a great weekend!