While the weather gets chillier, the sun has mostly kept itself in view. And atop that, a steady stream of new products makes their way into the cave. Most are more minor in nature, but still certainly interesting. Plus, this is the time of year I clear out the backlog of products awaiting reviews.
1) Back in the Cold Water Testing
After my Wahoo RIVAL In-Depth Review last week, Wahoo's been chugging along trying to get fixes in my hands on various things. One of those was swapping out my RIVAL unit for another one, to see if perhaps there was a hardware issue. In conjunction with that, one of their engineers decided to join me for an openwater swim Friday. Wahoo actually has a few engineers here in the Netherlands, and that includes ones working on RIVAL. I met him at the usual swim dock: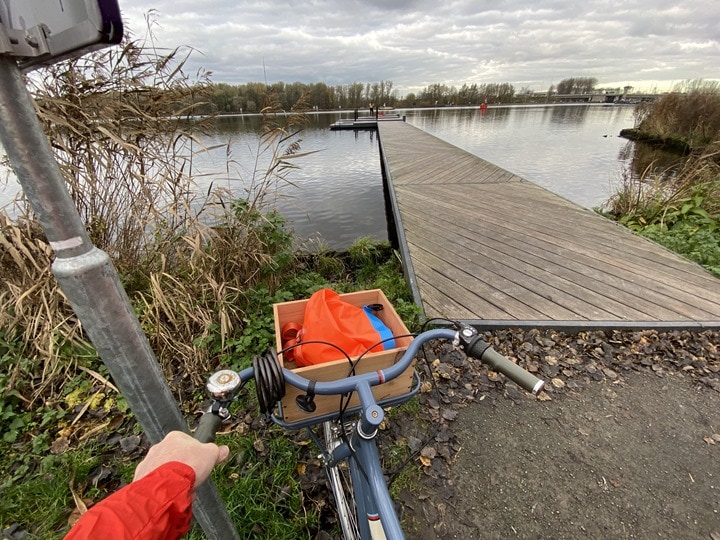 Notable that he had two different ELEMNT units in his swim buoy as reference track data. I also had a swim buoy with a reference track GPS.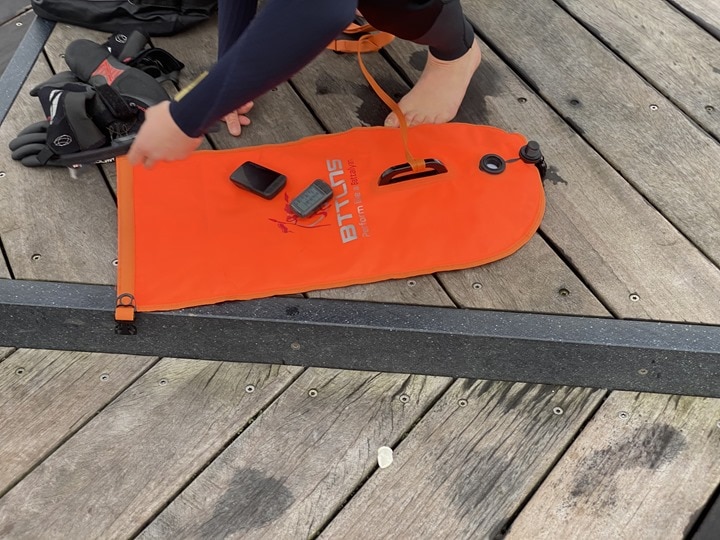 After jumping in the water and swearing a bunch, we headed out. Albeit, separated by a solid 10 or so meters, and then eventually we took different routes. Though, he actually swam with my original RIVAL watch (plus another newer build RIVAL watch).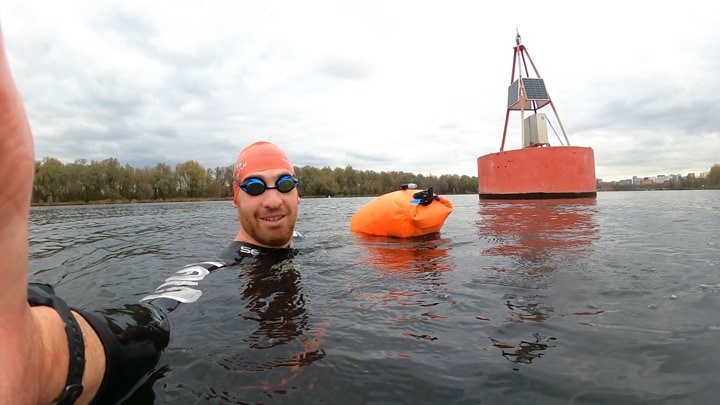 In any case, when all was said and done, this new RIVAL plotted a great openwater swim track – virtually identical to that of the FR745, which were in turn virtually identical to the reference track on the swim buoy: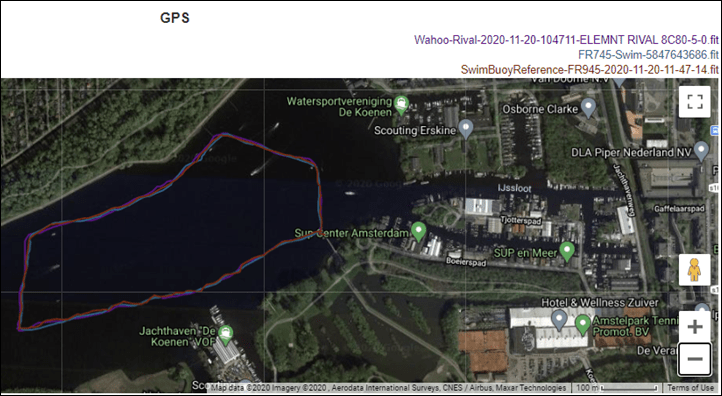 However, lest you think this solves the issue entirely though…not quite yet. I went for a run on Monday around town with said new unit, and out of the four GPS units on the run (Garmin FR745, COROS Pace 2, Polar Grit X, plus the RIVAL), the Rival was the least accurate across the board, such as sections like these: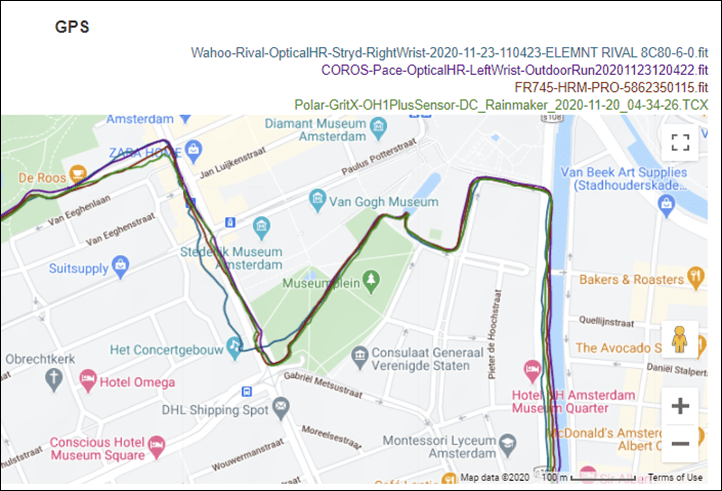 On the bright side, this shot came out well: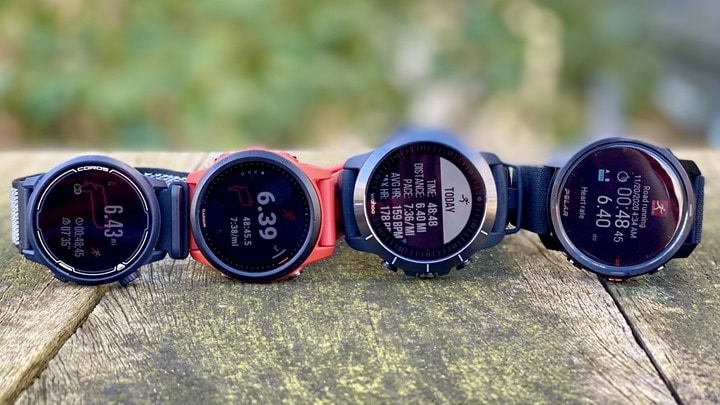 You'll see the full data set for both the extra swim and run added into the Wahoo RIVAL In-Depth Review here shortly.
2) Recorded '2020 Sports Watches in Review' with DesFit:
Starting on Thursday I began the charging party, which was getting some 20 different watches all charged up for the 2nd edition of the Sportswatch Year in Review video. It's where we talk about every major sports watch that was released that year.
The first one I did last year with Des when he came over for the December 2019 Open House. Sadly, neither him making the trip, nor the open house will be happening anytime soon. So instead, we lined up all our respective watches: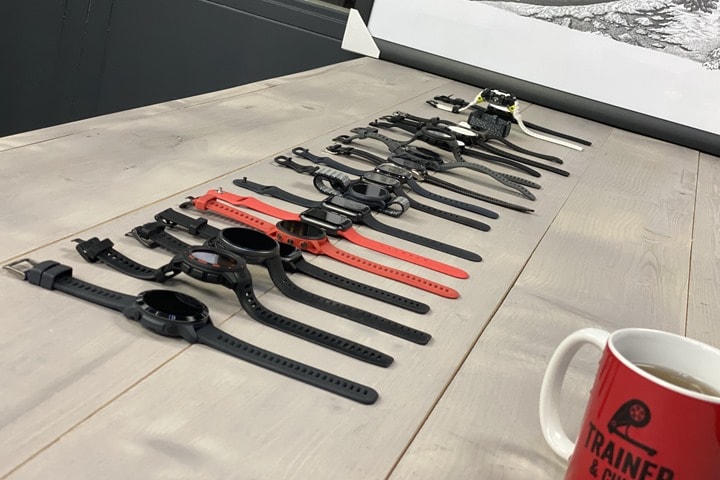 And then got onto Zooming it: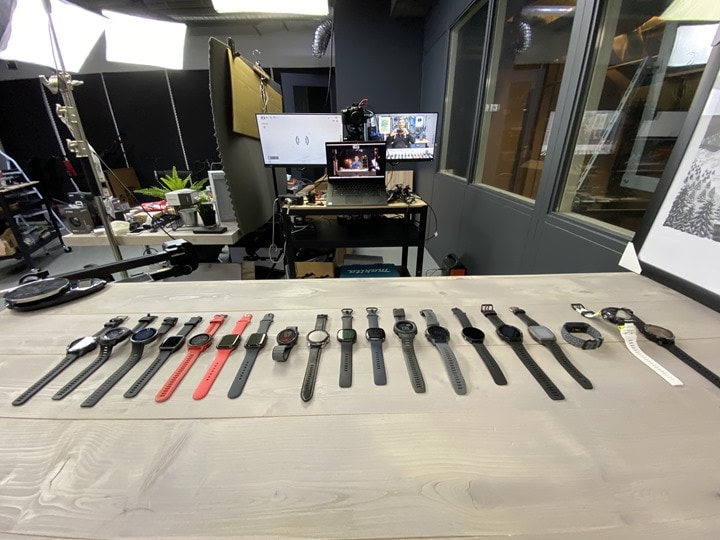 We recorded for nearly 2 hours. Almost entirely non-stop discussion. Last year's recording he left as long-form, almost 40 minutes. Though, he'll edit some this year to make it reasonable again. I uploaded 140GB of video files to him over the weekend. Sometime in the coming days the video will post on his YouTube channel – so keep an eye out there!
Also, early next month myself, DesFit, and GPLama (Shane Miller) will tackle the entire sports tech year in review, including trainers, power meters, and plenty more. Also long-form. Maybe I'll even stick it on the podcast feed. Hang tight!
3) I Bought Some Lightbulbs
With our new home we've got a bit of a garden area to decorate, and somehow along the way I got convinced to buy the Philips Hue bulbs. I'm not sure entirely how. I've long used Philips Hue at the studio for a few things adding color to certain photo/video shoots (such as the background on this trainer review). And then more recently behind the gondola for the DCR Quarantine Corner: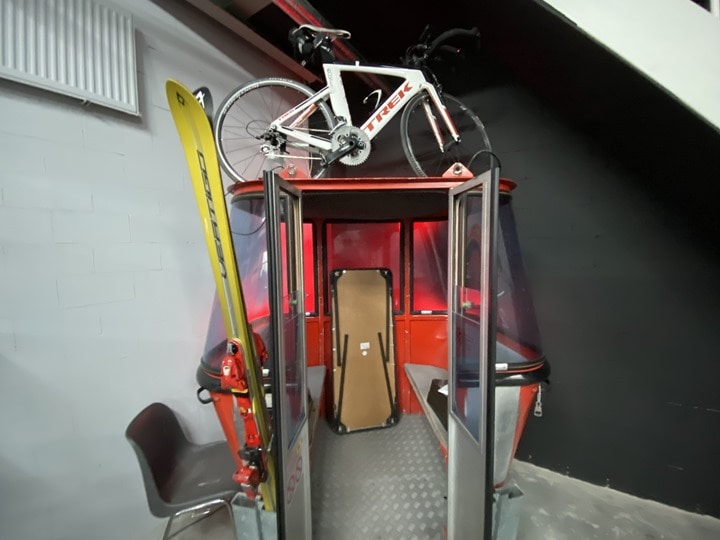 See, it's atop my super clean gondola: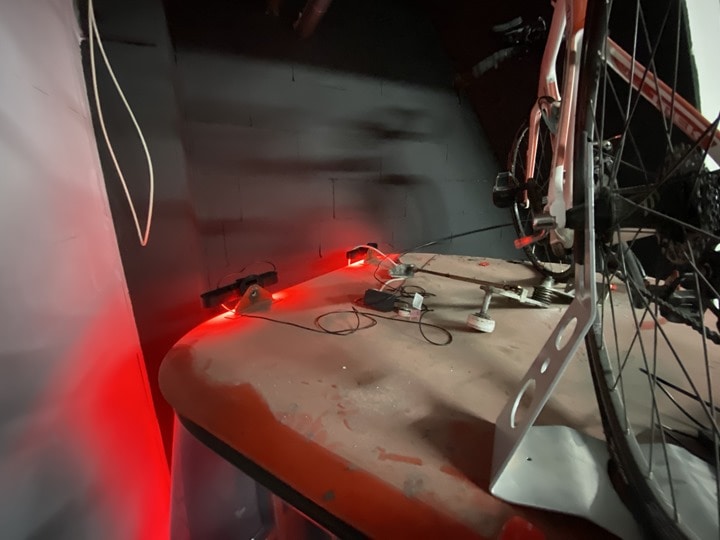 However, I've always thought it was kinda silly and overpriced. And to some degree, I still think that's the case. I don't see much value in swapping out every lightbulb in a house for a Philips Hue bulb. Especially for day to day lights that would otherwise/always be some variant of white, and where you basically want light switch control anyway.
Now for accent lights – that's where Hue makes more sense. Expensive cents, but some sense. In our case, it's virtually entirely outdoors, and due to the way the electrical works, we don't have any control from inside the home without tearing up a patio (it all routes to a shed). So this kinda solves that. Some of them I don't like – for example the floodlight is hideously ugly in person, so that's going back.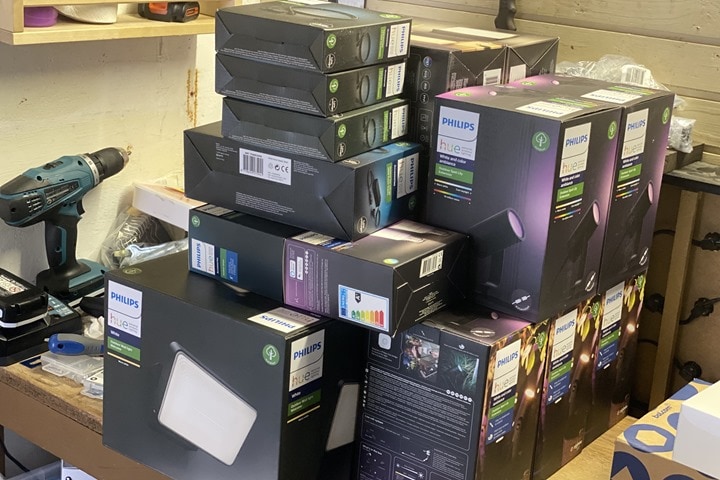 Also, did I mention The Girl wanted the color changing bits? That's my story and I'm sticking to it!
4) Chugging away on site tweaks
I'm not sure how exactly all the site editing/tweaking always tends to fall in November, but it does. And lately updates to the site have been taking up a bunch of time. Most of these are backend changes with the product database, and how it shows up at the end of reviews, largely designed to make it less of a cluster-fudge than it is today, hopefully making it more clear.
There's also the reality that the product database now has some 1,170 products in it now. Now, while that's the total number, that doesn't mean everything is comparable in the product comparison database. The backend database holds product information for things that aren't comparable, like links/images for bike computer mounts listed in reviews, GoPro accessories, sensors, etc… And these days I even track historical price information too across a dozen geographies and numerous sites. Maybe I'll do something with it.
Plus, there's a ton of fixes/tweaks/optimizations related to Black Friday deals and sales, all of which are listed there. And in fact, that's a perfect example of the product database showing what it does.
5) Mobile by Peak Design Arrived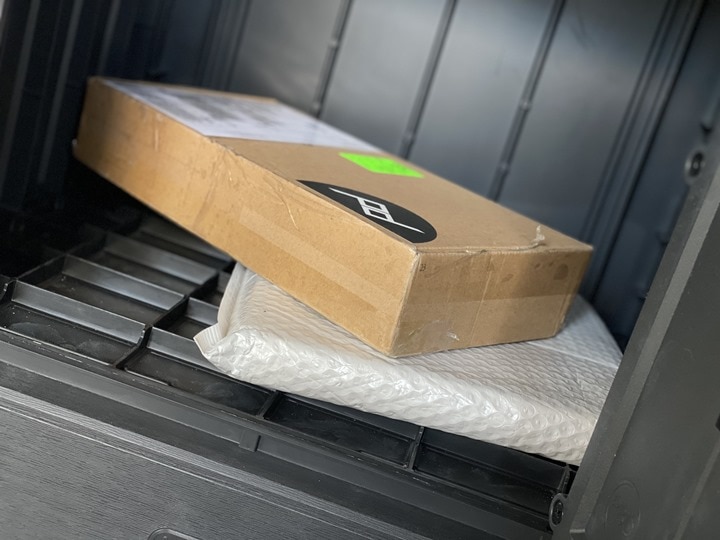 Longtime readers know that a few years ago after moving to Amsterdam (you know it's coming up on three years?!?), I started using the Quad Lock mounts/cases, and eventually both myself and The Girl converted our entire fleet of bikes and phone cases over to it. I love it. Note, I don't tend to use Quad Lock or my phone on my road bike handlebars as my everyday bike computer, rather, on our commuter/cargo/etc bikes.
However, I saw the Peak Design Mobile setup on Kickstarter, and it was like that meme: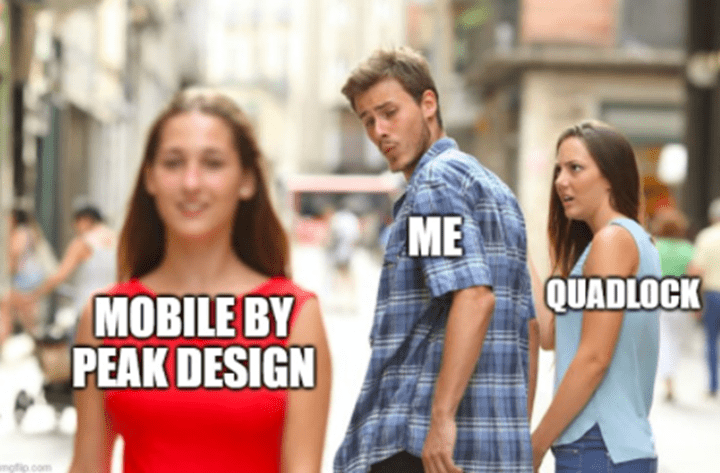 Fast forward a pile of weeks and this box showed up:
It's the full kit. All the things. I took a pile of unboxing photos. Perhaps more than I should have.

And then I got it mounted up on the cargo bike (which is mostly my daily driver). I had hoped to have multiple mounts to also put it on my road bike, mountain bike, etc.. for quicker testing, but I'll just swap them around to test over the next few weeks.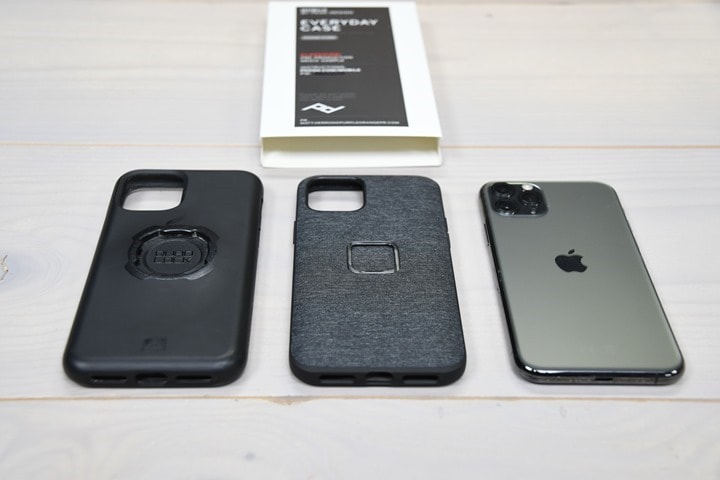 Looking for a final non-review review in about two weeks (leaving you one week to decide before the project ends). I say non-review review because this is technically pre-production hardware. Super nice hardware, but still pre-production. For example, there's a tiny bit of play in the mount. Not a ton, barely noticeable, but more than I'm used to with other units. That's something they'll likely solve for production, but I can't say until I see that down the road. Here's the mini-tripod:
And the bike mount:
In general, after a bit of usage thus far, my two-second comments are:
A) Absolutely @#$@# love the little mini-tripod thingy, it's like a few credit cards stacked atop each other – that'll probably sell me on the system
B) Love the look of the case, and the feel of the fabric
C) Inversely, I suspect the case/fabric would/will quickly look like @#$#@ after a few good bike rides in the rain/mud
D) The case doesn't quite slip into my jean pockets as fast as the Quad Lock case, since it rubs fabric on fabric
E) I like the out-front phone mount having a GoPro mount below it, that's great.
F) I'm not a fan of it being a May delivery timeframe, though Peak Designs is hardly a new company, so risk is pretty low here
Ok, that's it for now. I need to get this 2020 Gadget Recommendations Guide done before the end of the day. With that – thanks for reading!