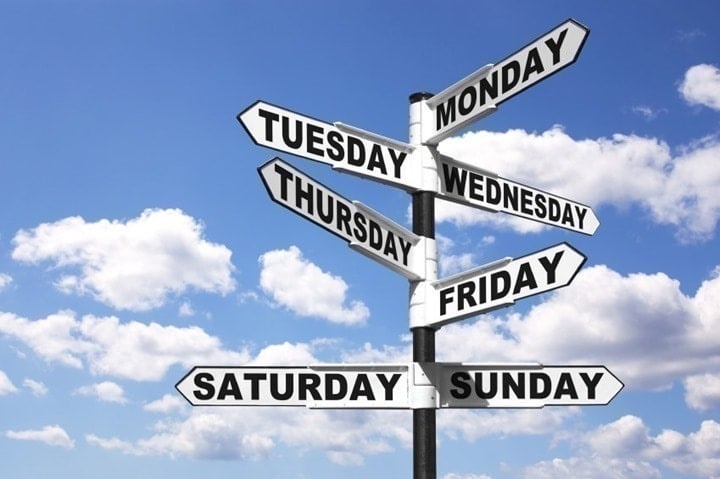 The Week in Review is a collection of both all the goodness I've written during the past week around the internet, as well as a small pile of links I found interesting – generally endurance sports related. I've often wondered what to do with all of the coolness that people write, and while I share a lot of it on Twitter and Facebook, this is a better forum for sending it on to y'all. Most times these different streams don't overlap, so be on the lookout at all these places for good stuff!
So with that, let's get into the action!
Sports Tech Deals of Note:
We're currently in the lull between Amazon Prime Day a few weeks back, and the start of Black Friday type sales in November. Still, there's some decent options out there. Oh, you can always access all deals at dcrainmaker.com/deals
Product

Sale Price

Amazon

Sale Notes

Garmin HRM-DUAL (ANT+/Bluetooth Smart Strap) - 35% off!
$69
$45
Amazon
This is Garmin's ideal strap if you just want an affordable dual ANT+/Bluetooth Smart option, especially when it's on sale like this - it really becomes the best deal out there right now for a multi-connection strap.
DCRAINMAKER.COM Posts in the Past Week:
Here's all the goodness that ended up on the main page this past week:
Sunday: Week in Review: October 18th, 2020
Monday: DC Rainmaker State of Sports Tech 2020 Keynote
Tuesday: Garmin's Virtual Developer Conference News Tidbits for Connect IQ 4.0 and Garmin Connect Platform
Wednesday: Garmin Instinct Esports Edition with Special Software: An Explainer of Sorts
Friday: Wattbike ATOM 2020 Smart Bike In-Depth Review
Saturday: Here's the DCR $500 Gadget Giveaway Winner!
YouTube Videos This Past Week:
Here's what hit the tubes over on the You of Tube, definitely don't forget to subscribe there to get notified of videos the second they hit!
Stuff I Found Interesting Around The Interwebs:
Here's a not-so-small smattering of all the random things that I stumbled on while doing my civic duty to find the end of the Internet:
1) DCR on ChaseTheSummit LiveStream: Just a heads up I'll be doing a livestream with Dave of ChaseTheSummit, chatting about all sorts of things from wearable tech to behind the scenes geekery. You can click below and hit the bell to be notified. The livestream is this Thursday at 5PM US Eastern Time/10PM Central European Time.
2) Zwift outage scheduled for Monday Night/Tuesday Morning: Just a heads up that Zwift has a four-hour scheduled outage planned for 7PM-11PM US Pacific Time, or 3AM-7AM European Central Time, or 1PM-5PM Sydney time.
3) Tokyo 2020…er…2021 Olympic Swimming Pool Opens Up: Some pretty cool behind the scenes photos in this tweet stream of both the building process and just the pure size/scale of it.
4) Doping Tests are Returning, but it Might Be Too Late: The article dives into how COVID-19 has created a vacuum with respect to doping tests, which normally occur continuously for professional athletes, including out of competition testing to detect training related doping (which can then benefit racing).
5) Canyon Bicycles up for sale: And, from what appears to be roughly the same investment group compilation that recently took a $500M stake in Zwift. No surprise here, Canyon is set for huge growth if they can figure out logistics (and competitive pricing) for countries outside of Europe. As a two-time Canyon buyer now (road and mountain), I'd happily buy another frame given I live here in Europe. But looking at US pricing, it's just a non-starter.
6) Impact of COVD-19 on Professional Athletes: A study by Stanford University with Strava takes a look at all the stats and data. This includes everything like changes to pace or HR intensity levels, as well as mental related aspects.
7) Peak Design's new bike mount system: I like the looks of it. I'm a big Quadlock buyer/user, but I appreciate that I don't have to rotate this. CyclingTips has a good hands-on look too. And based on what I see here, I like it a lot – including the mini-tripod concept. Though, two thoughts. First, I'm simply not joining a Kickstarter for something that I don't get till next May (best case scenario). Second, this is super similar to the concept that I tested two years ago from another crowd-funded company, SwitchLok. I validated they didn't license the IP from SwitchLok, so will be interesting to see how that shakes out. Still, I'll likely be a buyer for it once it reaches retail.
Sports Tech Device Firmware Updates This Week:
Each week I quickly highlight some of the new firmware, app, software, and website service updates that I see go out. If you're a sports technology company and release an update – shoot me a quick note (just one-liners are perfect, or Tweet it at me is even better) and I'll make mention of it here. If I don't know about it, I won't be able to post about it. Sound good?  Oh – and if you want to get a head start on things, this page is a great resource for watching Garmin, Wahoo, Polar, and a few other firmware updates.
Garmin MARQ Series Firmware Update: Massive pile of new features including track mode, daily suggested workouts, improved recovery time, and a boatload more things.
Garmin Fenix 6 Series Firmware Update: Same as MARQ.
Garmin FR945 Firmware Update: Essentially same as MARQ/Fenix 6.
Garmin FR745 Firmware Update: Adds indoor climb/bouldering, plus MTB Grit/Flow metrics
Garmin FR245 Firmware Update: Adds track mode & advanced recovery time
Garmin Fenix 5 Plus Series Firmware Update: Bug fixes
Garmin Fenix 5 Series Firmware Update: Bug fixes
Garmin Edge 530/830/1030/1030 Plus Firmware Update: Adds Tacx Road Feel, new Varia All Clear tone, and a bunch of other tweaks.
Wahoo ELEMNT/BOLT/ROAM Firmware Update: Bug fix related to old workouts appearing as new workouts
—
With that – thanks for reading all!