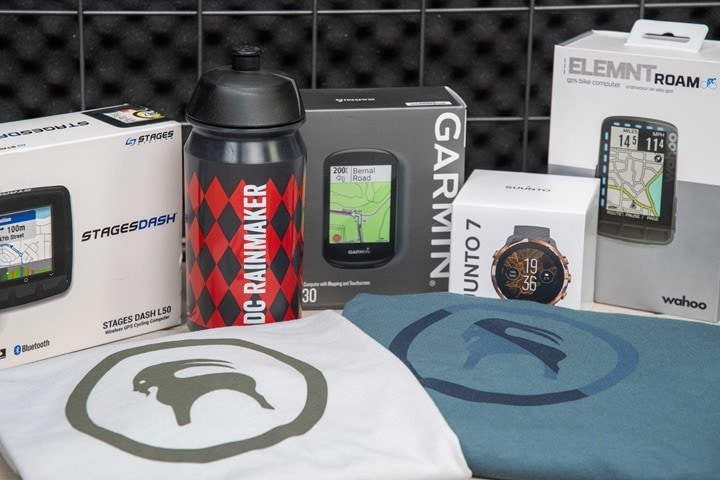 Happy Saturday!
Last weekend I held the $500 Gadget Giveaway, where some 4,807 of you entered the contest to win a gift certificate worth $500 for a gadget of your choice. So I figured this weekend it was time to pick the winner and get that gadget headed on the way to some lucky individual.
You'll remember the entry requirements stipulated that you had to outline your weekend workout plans. A quick analytical skim of the comments indicates that 1,870 plan to run, 2,425 plan to ride or cycle in some capacity, 93 of you plan to watch Netflix, with a subset of 9 of you specifically planning to 'Netflix and Chill' – and one individual (presuming with a second) planned a horizontal mamba. Notably in this COVID age, probably around 50-60 of you planned to run Half Marathon virtual races, while a few more were running marathons for virtual races. Congrats to those folks (even the mamba man).
Ok, with that, let's get into the giveaway. There were a few people who were a few minutes late, I let them stay in, merely because I was a few minutes late closing the entry period. Then, as is usually the case, I hopped over to my lovely friend, Random.org, and stuck in the total number of entries: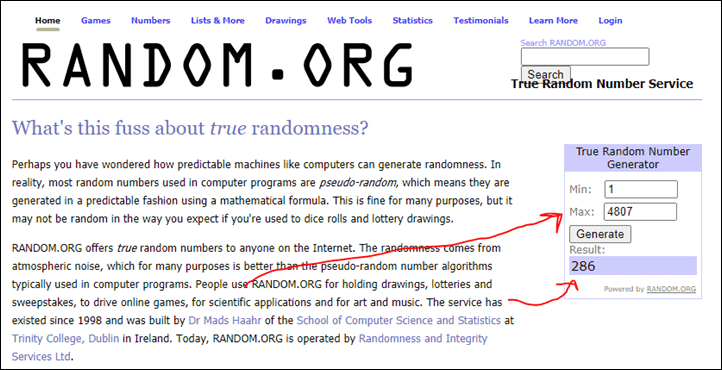 Then it was back to the post to find #286:

Congrats Daniel (with a @fastmail.com address)!
You're the winner of $500 bucks of gadget awesomeness. I'll be in touch shortly to see where in the world you are, and which bit of goodness you're looking to get.
For everyone else that didn't win, fear not, you can still 'win' by buying something for yourself. It's like rigging the giveaway in your favor. I mean, just sayin' And, if you use Backcountry.com or Competitive Cyclist the coupon code DCRAINMAKER with either site for first-time users saving 15% on applicable products. And both Backcountry & Competitive Cyclist offer free 2-day shipping! They helped support this giveaway by providing the goods, and help support the site when you use their links here. And finally, as always, none of your e-mail addresses are given to anyone or any companies.
Alternatively, you can always become a DCR Supporter, and in fact, a new exclusive Quarantine Corner episode was uploaded just last night (it's basically a behind the scenes video of sorts with The Girl). You'll get an ad-free experience here on DCRAINMAKER.com, plus, the knowledge that you're simply awesome.
With that – thanks for entering and have a great weekend!