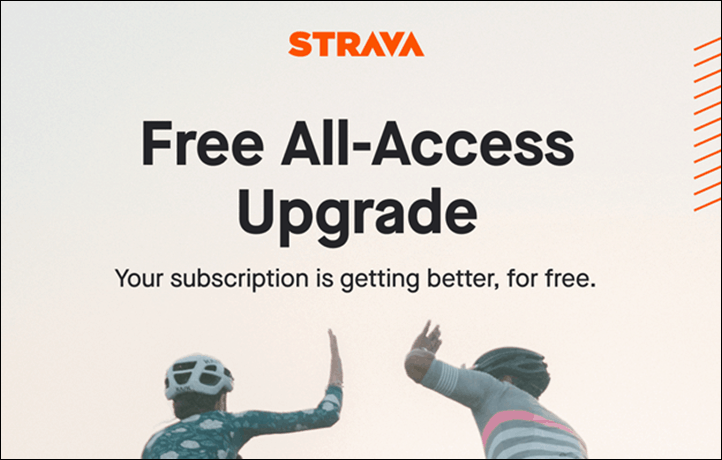 Over the last few weeks Strava has quietly removed the ability to choose an individual Summit Pack, instead offering only a full Summit membership to those that want to pay for premium Strava features. You may remember back in the summer of 2018, Strava renamed their then paid offering from 'Strava Premium' to 'Strava Summit'. As part of that, they also split up the offering into three groupings – Safety, Training, and Analysis.
The idea being that Strava could attract some people willing to part with $2.99/month for a single Summit Pack, rather than the full $4.99-$7.99/month for everything (depending on how they paid). At the time, feelings were mixed. Undoubtedly, some people liked the ability to choose a less expensive option with only the features they needed. However, a lot of people were simply confused.
As many people pointed out then, the nuances of each offering didn't really make sense. In theory they might have, but in practice once you started to use the platform you realized the gaps of the groupings. Those gaps might have led folks to upconvert to a full membership…or (more likely), it led folks to stop paying.
What's changed: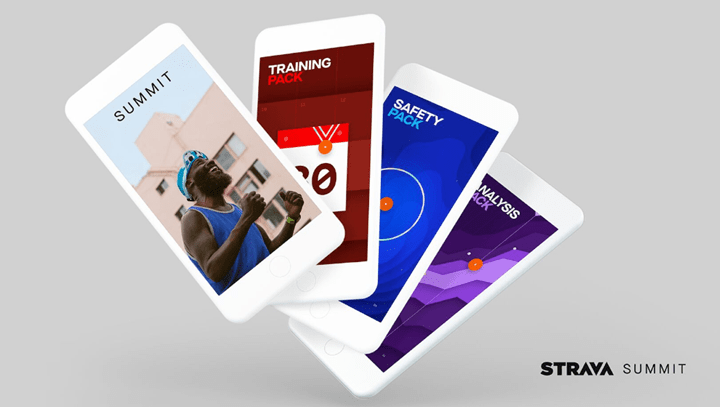 This change isn't actually 'breaking news'. A DCR reader hinted at the consolidation last week in a post comment (thanks Mark!), and then after a bit of digging I found a Reddit post from about two weeks ago with some of the first people noticing it.
Ironically, it was also about two weeks ago on a call with Strava when I asked an innocent question about which Summit level was required to unlock a premium feature. At the time there was a pause, followed by a muddled answer. Had it not been near-midnight my time, my brain probably would have perked up a bit more and realized something was in the wind.
Nonetheless, I haven't seen any notice on any news site, nor any widespread communication from Strava to their userbase about it. However, I don't think it's actually all bad news (yet).
As of about two weeks ago, Strava has shifted all users onto the full Summit membership plan. That means if you were only paying for one of the individual packs before, you're actually already getting access to everything. In other words – all Strava paid members are created equal again.
As a reminder, here's what those packs are/were: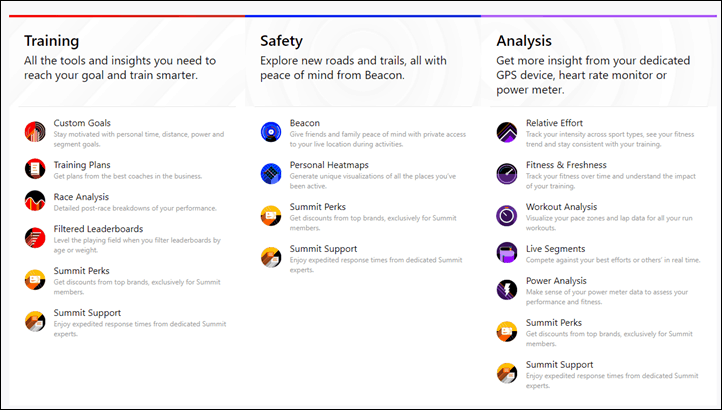 So, if you signed up for only the Training Pack, you now get both the Safety Pack and Analysis Pack for free…for a "limited time".
In fact, Strava is already informing users. Specifically those that were on individual Summit packs received an e-mail, as well as a notification in the smartphone app. Here's the e-mail folks got: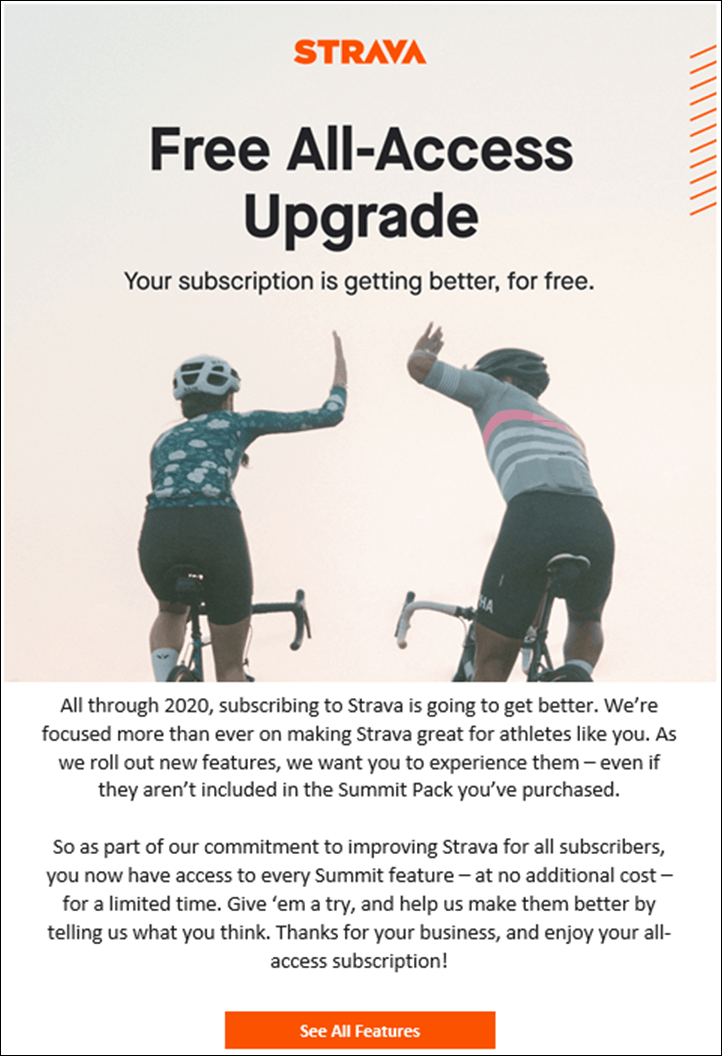 The e-mail then goes on to highlight a handful of features from Strava's full Summit membership, and a quick chart to show key features between the paid and non-paid (Basic) versions: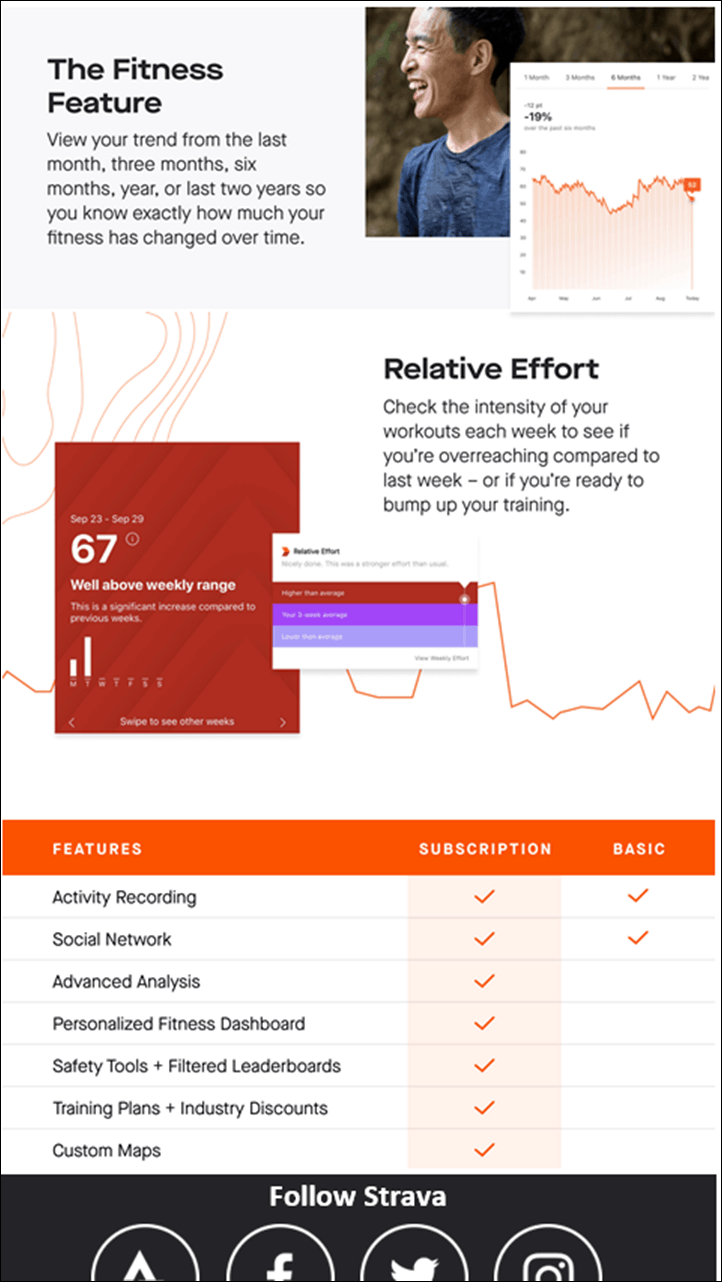 A link in the e-mail brings the person to this page, in the event they want to learn more.
So how long is "limited time" you might ask? Well, about 3ish months. I reached out to Strava and they confirmed that users will have until July 15th, 2020. After that point they'll need to either transition down to a (free) basic plan, or continue one of the two paid options (monthly or annual). The company says: "Rest assured that athletes will be officially notified prior to the renewal date."
So why the change? Well, according to Strava Support when asked by a user (per this thread), it's all about simplification, and confusion reduction:
"As we continue to expand our Strava offering, we've found that breaking out our offering into 3 separate packs (Analysis, Training, and Safety) has created some confusion as our feature functionality no longer cleanly fits into those 3 packs. As such, we've decided to consolidate our subscription into 1, and removing the 3 packs.

…Strava Support Team"
Which, pretty much mirrors what Strava stated as well during our discussion last night. They noted that people weren't super clear on exactly what they were (or weren't) getting within each pack, feature-wise. Their goal here is primarily simplification of offerings. Obviously, it goes without saying that Strava probably hopes this converts some of those single-player-pack people into full Summit memberships – thus increasing revenue.
They strongly believe that 2020 is the year they're going to show that to their 50 million users. And to be fair, one has to give them credit for at least the last 4-6 weeks worth of changes, after installing their new CEO back in November. And even the opening statement to their renewal e-mail acknowledges this straight up:
"All through 2020, subscribing to Strava is going to get better. We're focused more than ever on making Strava great for athletes like you. As we roll out new features, we want you to experience them…"
I suspect the reason for the mid-summer date is to allow some of these "new features" to hit before that timeframe. Or more specifically, to allow them to not just release, but for you to get hooked on them – and thus want to continue paying.
As I've noted numerous times in the last few months – Strava is absolutely going to be focusing heavily on delivering new Summit focused features in 2020. Sometimes a feature will be fixing an issue that annoyed lots of people (as we saw with the automated flagging feature last week). And sometimes it'll be legit cool stuff, big or small. And sometimes, it'll be undoing the ills of the last few years (as with the chronological ordering bit).
And yet, I suspect sometimes, they'll also just eff up. It's a tech company thing. It happens. But I think this is a pretty reasonable way to go about the transition back to a Summit membership.
So to recap, if you've been paying for the cheaper packs, you've now got all the packs. And you've got till mid-summer (or mid-winter if Australian) to decide whether or not Strava should get your additional cash after July 15th.
Wrap-Up:
It's clear from the last 4-6 weeks Strava is trying to get back to the days of people loving not just their platform, but the company as well. And this seems to be one of those changes as part of that.
And I can't say I'm that upset about it (then again, I pay the full membership). To me, the way Strava positioned the individual Summit Packs always felt a bit like a used car salesman. They weren't really what you wanted, but it was supposedly a compromise you made to save a bit of coin. Ultimately, for most people, they came away a bit confused and wishing they probably got something else. Not to mention, very few subscription services (almost none) do well with numerous tiers and offerings. Simplification is the name of the game in the subscription world. The more you overthink it, the less users become convinced of it.
In this case, it appears Strava is doing right by those customers on those lower-level plans – at least till summer. They're getting full Strava while only paying for mini-Strava. Not too shabby – nobody can complain there. After that point, all 12 of them will have to decide whether to shell out more money or not.
Ultimately, Strava's basically saying: Give us till summer to prove ourselves worthy. If the last 4-6 weeks are any indication, I'm optimistic. Plus, next week is a new week.
With that – thanks for reading!