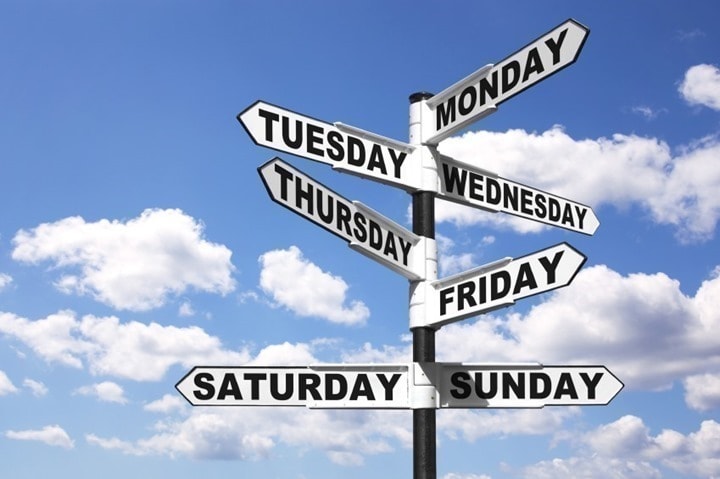 The Week in Review is a collection of both all the goodness I've written during the past week around the internet, as well as a small pile of links I found interesting – generally endurance sports related. I've often wondered what to do with all of the coolness that people write, and while I share a lot of it on Twitter and Facebook, this is a better forum for sending it on to y'all. Most times these different streams don't overlap, so be on the lookout at all these places for good stuff!
So with that, let's get into the action!
DCRAINMAKER.COM Posts in the Past Week:
Here's all the goodness that ended up on the main page this past week:
Monday: 5 Random Things I Did This Weekend in Singapore
Tuesday: The StagesBike: A Quick Hands-On Update
Wednesday: Polar's New H9 Heart Rate Strap: Everything you ever wanted to know
Thursday: GoPro Media Mod Accessory In-Depth Review
YouTube Videos This Past Week:
Here's what hit the tubes over on the You of Tube, definitely don't forget to subscribe there to get notified of videos the second they hit!
Stuff I Found Interesting Around The Interwebs:
Here's a not-so-small smattering of all the random things that I stumbled on while doing my civic duty to find the end of the Internet (and in this case, some of these are from the past few weeks…as my backlog is a bit longer):
1) Your Under Armour weight scale is now a paper weight: Exactly four years after announcing it, Under Armour has made your fitness tech purchases non-functional. No matter how many acquisitions UA made, at the end of the day, they're an apparel company – not a tech company. As such, their business interests (good people aside) are geared towards that goal. This was the culmination of that.
2) Founder of TrainingPeaks Moves On: There are few businesses in the endurance sports realm that have had as big an impact on the way athletes train as TrainingPeaks. I've been a customer/consumer for over a decade and will continue to be in the future. Looking forward to see what Gear has in store next.
3) Outside Magazine Article on Let's Run: Definitely worth a read.
4) The Super Bowl Will be Broadcast in 4K HDR For the First Time: Well, sorta. Yes, it's 4K, but it's actually an upscaled 1080p image to 4K. The HDR bit sounds more real, but the fact that one of the biggest single sporting events of the year in terms of viewership can't be shot in 4K is mind-boggling. Also, I got off on a diversion – I was curious if the Super Bowl is "the biggest" single game type broadcast of the year, but it's a surprisingly difficult stat to find. Many sites will show biggest sport event in terms of viewership, but they'll include all viewers across the entire 2 weeks of the Olympics, or the entire 3 weeks of the Tour de France. Which is silly in this context. I presumed a WorldCup finale would easily take the cake (and it does), and the Olympic Opening Ceremony seems to usually win as well – with about 300-500m people watching it. Obviously there are the 2020 Olympics this year in Tokyo (in 8K no less), but no WorldCup. Anyway…
5) Back a few weeks ago, Fitbit started enabling SpO2 Tracking: OK, so that took a while. Now…well…it's there.
6) DJI to close China offices due to Coronavirus: This is of course only the tip of the iceberg from tech companies. In some ways tech companies that have manufacturing in China have 'lucked out' in that many offices/sites would have been closed anyway during this time period due to the Chinese New Year. However, there's approximately zero chance the concerns will be resolved in the following few days. My bet here is that we'll start seeing serious global supply chain ramifications for consumer tech goods towards the end of February. With DJI, it's even more challenging because their HQ/engineering offices are located in China too. So not only does it put them behind on manufacturing – but perhaps more importantly on engineering/design/development for previously planned product launches.
7) The new shoe regulations that were just announced: Will be interesting to see how this develops over time. I'm still a bit unclear on the arbitrary line in the sand. Ultimately, shoe advancements have been happening for the better part of a century. Seems odd to randomly draw the line in one place versus another.
Sports Tech Device Firmware Updates This Week:
Each week I quickly highlight some of the new firmware, app, software, and website service updates that I see go out. If you're a sports technology company and release an update – shoot me a quick note (just one-liners are perfect, or Tweet it at me is even better) and I'll make mention of it here. If I don't know about it, I won't be able to post about it. Sound good?  Oh – and if you want to get a head start on things, this page is a great resource for watching Garmin and a few other firmware updates.
GoPro Hero 8 Black Firmware Update: Adds Media Mod support, among a few other tweaks.
GoPro MAX Firmware Update: Adds Smart Remote capability, adds lens exposure control priority, and a few other tweaks/fixes.
Garmin Edge 530/830/1030 BETA Firmware Update: Minor fixes.
Garmin Fenix 5 Series BETA Firmware Update: Just some minor fixes, but last week also added in 12-speed eTAP support.
Garmin Fenix 6 Series Firmware Update: This is a biggie, and includes the Garmin Swim 2 features, plus some new HR features, and a pile of other fixes/changes.
Hammerhead Karoo Firmware Update: Handful of smaller tweaks/features, pile of bug fixes.
Tacx NEO 2T Firmware Update: Fixes a few issues.
Wahoo ELEMNT/BOLT/ROAM Firmware Update: Added in Specialized ANGi support as noted in previous post, plus fixes.
—
With that – thanks for reading and have a good week ahead!