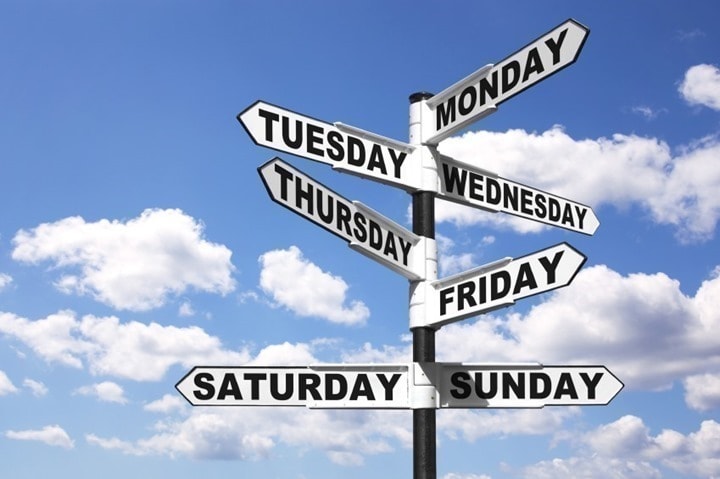 The Week in Review is a collection of both all the goodness I've written during the past week around the internet, as well as a small pile of links I found interesting – generally endurance sports related. I've often wondered what to do with all of the coolness that people write, and while I share a lot of it on Twitter and Facebook, this is a better forum for sending it on to y'all. Most times these different streams don't overlap, so be on the lookout at all these places for good stuff!
So with that, let's get into the action!
DCRAINMAKER.COM Posts in the Past Week:
Here's all the goodness that ended up on the main page this past week:
Monday: 5 Random Things I Did This Weekend
Tuesday: LVL's 'Hydration Sensor' Rises from the Dead, Gets Acquired
Tuesday: COROS Releases New 'Running Track' Mode On Watches, Adds Running Power & Efficiency Pod
Tuesday: Zwift Confirms New Hardware Division: Posts Job Positions To Build Indoor Smart Bikes
Thursday: Huge Fall Sale: 20% off including trainers, power meters, watches and more
Friday: All The Garmin & Suunto Holiday Deals Are Now Live (plus a few others)
We'll shift back this week to almost a complete review week as I try and flush out a bunch of things from this fall that are still floating around the DCR Cave.
Sports Tech Deals: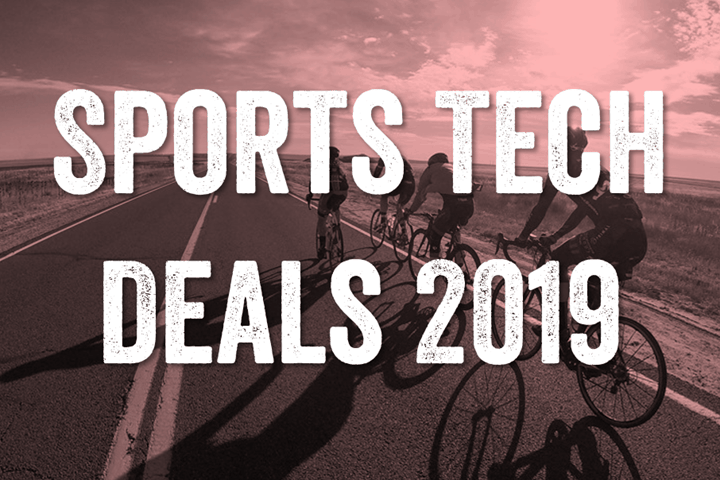 Of course – there's the huge deals post I launched on Friday, which covers all the pre-Black Friday deals. I'll do another post on Black Friday weekend. Though, the deals database is/will actually be the same under the covers. I'll also be pre-loading in some of the various Black Friday ads into it, so you can see some of those deals – but even now I list some of them in that post anyway. There won't be any real surprises in the US. Europe however is the wild-wild west, and look for those deals to have their own table this week (most of them tend to get solid around Black Friday itself).
However, I'm *constantly* adding new deals to the database. So, if you haven't visited or followed on Twitter since Friday, here's what you missed that I've posted over the weekend:
GoPro Hero 8 Black @ $347 (about $52 off)
Garmin Edge 530 @ $265 ($35 off)
Garmin Edge 830 @ $360 ($40 off)
Garmin HRM-RUN, HRM-TRI, HRM-SWIM straps at upwards of 30% off
Garmin HRM-DUAL strap at $10 off
Garmin RD-POD at 17% off
Saris H3 (Hammer 3) @ $750 (25% off)
All of the above are notable because all of them are Amazon (except the Saris H3) and all of them are technically Amazon goin' wild (meaning, without approval). In other words, they won't last long.
Oh – and don't forget to follow along on Twitter, I've been searching the interwebs high and low every day for new deals, and round them up roughly each evening and Tweet them out.
FIT File Podcast This Week:
Episode 93 of the podcast is available for the taking, with Episode 94 being recorded tomorrow!
– BKool ditches hardware
– Strava's CEO departure
– Zwift plans new hardware division
– Peloton acquires their Taiwanese hardware manufacturer
– Canyon Updates their Indoor Trainer Policy
– PowerTap G4 Chit-Chat
– Garmin Pace Pro goes to FR945/FR245
– Ray's Tacx NEO 2T Full Review
Listen here, or four options for where to find the podcast:
A) iTunes: If you've got an Apple device, we're there!
B) Google Play Music: Yup, we're here too (and on Google Podcasts app)
C) Spotify: Of course we're on Spotify now – you can even cache it on your wearable too!
D) RSS Feed: Follow along using the direct RSS feed
Stuff I Found Interesting Around The Interwebs:
Here's a not-so-small smattering of all the random things that I stumbled on while doing my civic duty to find the end of the Internet (and in this case, some of these are from the past few weeks…as my backlog is a bit longer):
1) Apple releases 'Research' app with Apple Watch studies available to enroll: Out of all the things Apple has done with the Watch, I think by far the coolest is the ability to get massive data collected for medical/academic studies quickly and efficiently. At scales simply not possible before, and with actual data to back it up.
2) eBikes specified as allowed on National Park Trails: Note that this is technically formalizing the policy, and is mostly applicable to paved pathways more than anything else.
3) Tariffs lifted on certain carbon frames entering the US: Interesting to see which companies manage to get exemptions, and which exemptions also manage to get extended to an entire industry segment.
4) GoPro's earnings very strong: GoPro is looking pretty solid with the release of the Hero 8, though, these Q3 figures actually wouldn't include the Hero 8 as it wasn't launched in Q3 but Q4.
5) Apple Watch sales continue to get stronger: But, what is oft forgotten here is so are many other players (well, except Fitbit). Garmin for example has never sold more watches than this year.
6) Adidas ditches US & Germany-based robotic assembly: Would love to be a fly on the wall of why precisely this failed. Sure, they list some reasons – but that doesn't seem to tell the whole picture. For a company of Adidas's scale, this is fairly surprising.
7) The nuances of California's new Equal-Pay Act for Athletes: Definitely good to get yourself versed on this – if for no other reason than to fight misinformation seen on Twitter and the like. I'm super excited to see this go in effect in January 2020.
8) The July Galileo Outage: What happened and why. Lots of you sent this in. Get ready to geek-out.
Sports Tech Device Firmware Updates This Week:
Each week I quickly highlight some of the new firmware, app, software, and website service updates that I see go out. If you're a sports technology company and release an update – shoot me a quick note (just one-liners are perfect, or Tweet it at me is even better) and I'll make mention of it here. If I don't know about it, I won't be able to post about it. Sound good?  Oh – and if you want to get a head start on things, this page is a great resource for watching Garmin and a few other firmware updates.
Garmin Edge 130 BETA Firmware Update: Bug fixes around phone connectivity
Garmin Edge 530/830/1030 BETA Firmware update: Bug fixes around instability with Connect IQ apps/data fields
Garmin Fenix 6 Series Firmware Update: Pile of small bug fixes
Garmin MARQ Series BETA Firmware Update: Pile of small bug fixes
Wahoo ELEMNT/BOLT/ROAM Firmware Update: Added Relive connectivity, bug fixes.
—
With that – thanks for reading and have a good week ahead!