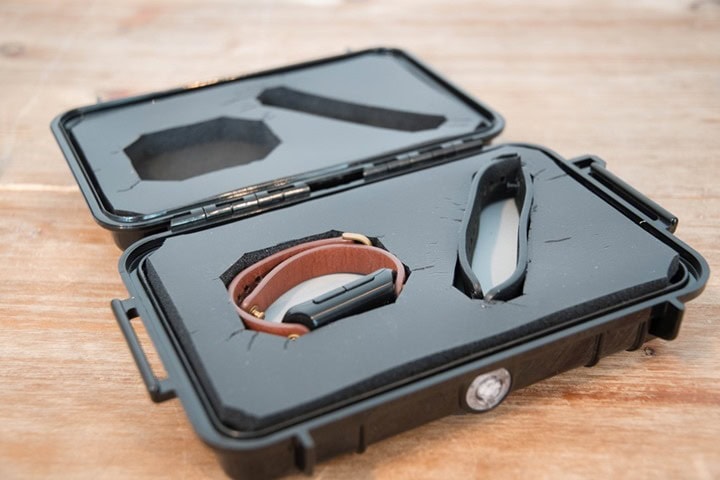 A few people have asked this morning my thoughts on the news that BSX's LVL was acquired by Gideon Health, and further yet gave the backers the option of either getting a refund, or getting a mystery box device at an unknown time (between now and never). For those that haven't followed this long drawn-out saga, essentially some three years ago BSX decided to pivot away from their well-respected lactate threshold sensor and instead focused on a 'hydration sensor wearable'. Basically a small band you wear that purports to measure your current hydration level.
In theory, such a device would have wide-ranging uses that make those in sport look hideously small. Be it medical use, government, or any of other use cases – the business would be worth billions. If, and this is a big if – the technology worked. Unfortunately, as it became clear over time – the technology definitely didn't work. At least not in the wearable size/form factor. And even outside of that form factor, as former BSX/LVL employees slowly spilled the story – much of the data LVL was basing their claims on was skewed towards given results. In other words, they weren't real tests – and I even called them on it in some of their supposed test videos.
All of which ignores the claims by some employees (then current and former), that BSX/LVL misled investors and backers (two different groups) about the status and timelines of the project – going so far as to imply that the initial dates given at the project launch were already known to be fake. Their PR company even backed away from them.
Oh, wait, you wanted my thoughts on BSX/LVL's acquisition by Gideon?
I don't know – my initial gut reaction was pretty clear at this point: Man, they continued the con job again! Well played!
Because that's my gut reaction. And it could be wrong (but probably isn't based on the mountain of evidence to the contrary). After all, they suckered Samsung into being a small investor as well. People at even large companies make mistakes. If Samsung had thought there was more to this, they'd have invested more and eventually made hundreds of millions or billions off of this. That's the market potential for something like this in the right sectors.
Sure – perhaps in the last year since going silent they managed to make a working wearable device. A year ago (Nov 2018) was the last update until last night, and in that update they showed this thingy below, which was apparently their new device for understanding the 'ground truth' hydration status (and implication their older device was full of shitake).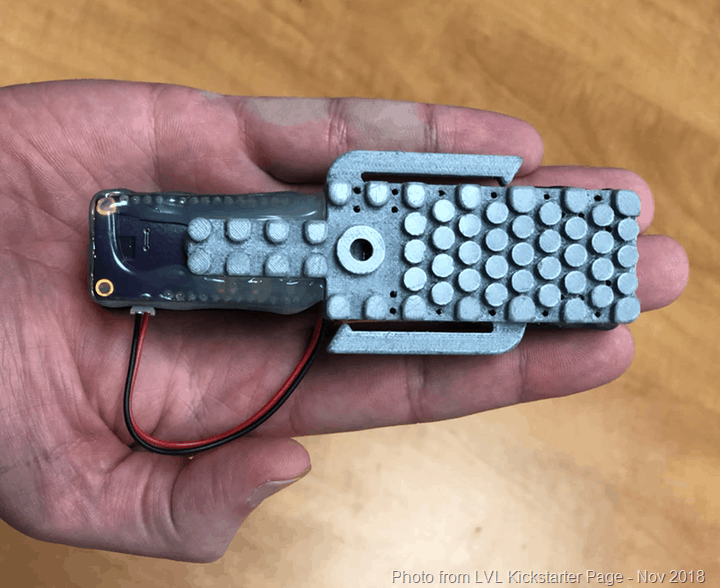 Or perhaps they managed to make some reliable device for measuring hydration in a larger scale. If we look at CEO Dustin Freckleton's statement to backers (full copy here), they imply that:
"Having completed these efforts, we found ourselves with a fully redesigned, mass manufacturable hydration tracking technology that had been extensively validated by numerous academic and industry partners. Then came the question of the best way to build and ship – a multifactorial, highly complex question.

By this point we had exhausted most of our development capital. And while there were several options ahead of us, refunding pledges was not an option. As Kickstarter is not a store, but a platform to help creators find the resources and support they need to make their ideas a reality, we had used the funds in pursuit of this mutually shared vision."
Except here's the problem with this, as noted earlier on – if indeed they did create such a device (yet, never bothered to even show it to backers) – then why Gideon Health? Why a company that has virtually no online presence? If you poke around the web there are a few Gideon-named health ventures. BSX/LVL doesn't link to any one specific company – so it's hard to know exactly which one. But all of them are tiny – under 10 people. One is backed by a known investment firm – but again, it's a small company.
I don't doubt that BSX/LVL did sell to a company named Gideon Health, and I don't doubt that backers will somehow magically get a refund if they fill out the survey forms they were sent last night (myself included) – but there's approximately not a snowball's chance in hell there's a real device that's scalable and capable of being manufactured today or that you'll get anytime in the next few years.
And the reason is simple: If so, they'd be swallowed by a major medical company. And that'd have happened years ago.
But they haven't. Again – this type of technology, if proven, has massive applications outside of sport – primarily in medical and defense, but also industrial. Entities like the US Military would instantly buy this simple hydration-measuring wearable for every soldier in warmer combat zones (where dehydration is a real issue). Hospitals around the world would use it to measure patients. And yet…BSX gets picked up by a no-name company with ghost-like online presence?
C'mon – it doesn't pass the sniff test. To me, BSX/LVL just managed to add Gideon as yet another in the line of people tricked. Which is even more incredulous given all the evidence floating around there to the contrary. When LVL first launched on Kickstarter, we had to believe the data they published – we had no meaningful choice. We had to operate on their existing BSX track record – which was mostly good. Plus, it's a Kickstarter – sometimes things just go sideways. But today, we have mountains of data to the contrary.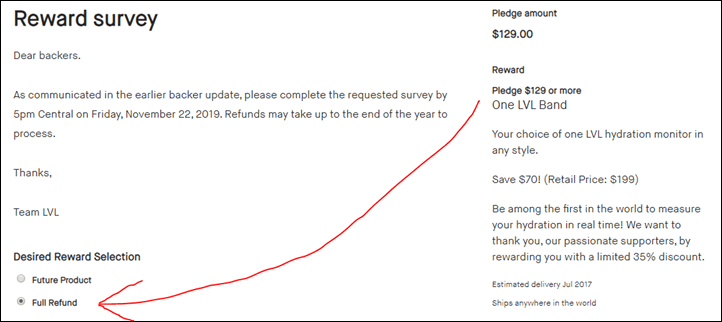 So to all those asking, here's my advice to backers: Take your $129 pledge (in my case) as an early Christmas present to yourself. Buy something – anything! Because that's more than you'll ever get from Gideon/BSX/LVL.
Wait, what's that? You want some suggestions? No problem, here's some better ways you can spend $129:
– Amazon Echo Wireless Ear Buds: So you can start listening to Happy by Pharrell Williams…on repeat!
– A Frozen Margarita Machine (serious, only $37) and a massive box of margarita mix refills: To continue getting happier.
– Two of the World's Largest Coffee Mugs: This way you'll always be hydrated – it's nearly a foot wide and tall!
– The 'Bad People' and Cover Your A$$ets card games…and still have money left for that margarita machine and a few mix packets.
– A portable mini scalp massager hat: So when you're head starts to hurt thinking about LVL, you can relax
With that, I'll let you continue to resume your Tuesday morning. Plus, some good sports technology announcements coming later today (plus the one I mentioned yesterday too). It's gonna be a threesome kinda day!