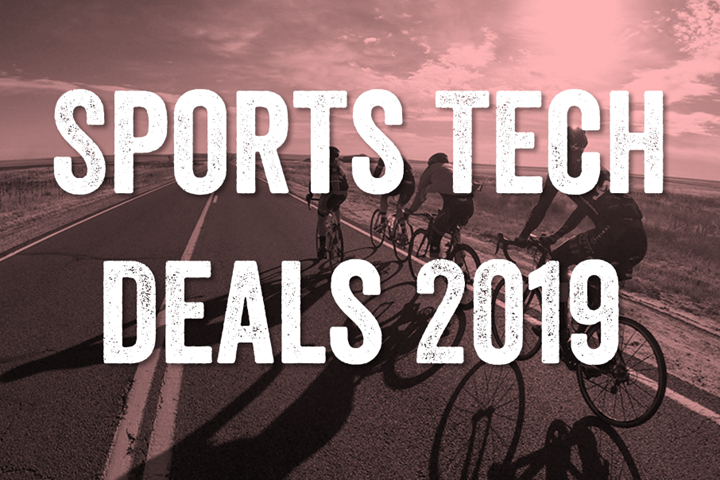 As promised from yesterday's post, a slate of new deals are live as of today, including Garmin's holiday deals, as well as Suunto's deals. These encompass a huge swath of wearables from both companies, but also cycling items from Garmin. And a few other sports like golf stuff or something. Oh, and inReach devices. Those are cool.
These deals that start today, in conjunction with a handful of Vivo-line deals that have been listed by various Black Friday outlets, encompass all of Garmin's holiday deals. Said another way – no, there are no Fenix 6 deals on tap this year. But hey…there's always 2020!
There's a ton of items down below all sorted super pretty, but here's the gist of the biggies:
$100 off Garmin Forerunner 945 and 935
$200 off Garmin Vector/$100 off Vector S
$100 off Garmin Instinct
$150 off all Garmin Fenix 5 PLUS variants
$100 off Garmin Venu (Black Friday Weekend only)
$150 off Garmin Edge 1030
$50 off Garmin Edge 130
The Tacx NEO 2T, Flux 2, Flux S, and Flow Smart Trainers have all been added to 20% sale
The Saris H3 (Hammer 3) is now at 25% off instead of 20%. Boom!
$70 off Suunto 3
$170 off Suunto 9
Because it's late and I'm tired of typing long preambles this week, we're just gonna get right into things – sorted by categories.
Watches & Wearables:

This covers anything you can wear that's watch-like or activity band-like.  Generally speaking, you'll mostly find deals here that are on things I've written about in the past.  So you won't find a deal on some random non-sports tech watch here, or on socks.  Unless the socks have some crazy sensor or something in them.
Product

Sale Price

Amazon

Sale Notes

Apple AirPods with Wireless Charging Case - $50 Off!
$149
Amazon
⚡ I use AirPods primarily when I'm travelling just to listen in airports, planes, etc... I don't tend to use these for workouts due to them falling out. Personally, I just use the basic model.
Apple Airpods (2nd Gen) - $30 off
$159
$119
Amazon
I use AirPods primarily when I'm travelling just to listen in airports, planes, etc... I don't tend to use these for workouts due to them falling out.
Apple Airpods Pro - $30 off!
$249
$219
Amazon
Garmin Forerunner 45/45S - $40 off
$199
$160
Amazon
If you're looking for a runners focused watch, this is a pretty good deal, about 20% off. The FR45 basically packs all the features of the previous generation FR235...just now in the FR45 series.
Garmin Forerunner 935
$499
$269
Amazon
⚡ Sure, it's not the latest edition, but the FR935 is the staple of many triathletes and runners, and it still an incredibly solid watch. We saw this a bit lower last summer on Amazon Prime Day ($239) - but beyond that, this is pretty darn low. Also, I say $100-$200 off, because the 'base' price fluctuates a bit these days. Sometimes retail is $399 sometimes $499.
Garmin Instinct - $100 off
$299
$189
Amazon
Sure, the new Solar variants came out last summer with a few new features, but at their core the Instincts are mostly the same. $189 is still a strong price for this watch.
Garmin Vivoactive 4/4S - $100 off
$299
$249
Amazon
This is Garmin's current offering to compete with the Apple Watch series (alongside the Garmin Venu), and this is a good price, though, it does go lower from time to time (not since Black Friday 2020).
In addition, per a pile of Black Friday deal sites I've confirmed the following additional Vivo related deals for Black Friday sales specifically (Nov 28th+):
Garmin Venu will be $100 off, down to $299USD
Garmin Vivofit Jr 2's will be $20 off, down to $49USD
Garmin Fenix 6 will most definitely not be on sale. Neither will the Fenix 7 or Fenix 8.
I'll tidy up the above listings to actual reviews/etc in the coming days. And hey, I might even get myself together enough to drop my Garmin Venu review prior to that sale. Pretty solid chance in fact, since I'll be able to stop playing data entry dude for the last few days.
Cycling Gear & Trainers:

Got a bike? Then this section is for you.  Everything from bike computers to bike lights to trainers, it's all here.  I won't generally be adding things like brake cables or bike seats here, but if I find a good deal on a cassette to stack on that new direct drive trainer you just bought, I'll probably list it here.
Product

Sale Price

Amazon

Other site

Sale Notes

Garmin Edge 130 Plus - 25% off!
$199
$149
Amazon
REI
This is the first time we've seen the Edge 130 Plus on sale. The 'Plus' variant is notable compared to the regular unit for having ClimbPro on it, plus a handful of other tweaks. $149 is a good deal for it.
Garmin Edge 130 Plus Bundle - 20% off!
$199
Amazon
Competitive Cyclist
This is the first time we've seen the Edge 130 Plus on sale. The 'Plus' variant is notable compared to the regular unit for having ClimbPro on it, plus a handful of other tweaks. This bundle includes a heart rate chest strap as well.
Garmin RVR315 Varia Radar - Save 20%
$120
Amazon
Competitive Cyclist
I believe this is the first sale of the Garmin Varia RVR315 cycling radar. This unit doesn't have a taillight, so it's a bit smaller as a result. Same radar tech though, and compatible with Garmin/Stages/Hammerhead/Wahoo bike computers.
Other Sports & Fitness:

Anything else that's sports and fitness related that I think is interesting will be here.  It may not be super techy – but it's stuff that most readers will be using in pursuit of their running/cycling/swimming/hiking/whatever.
There are no deals currently.
Action Cameras & Drones:

Wanna record it?  No better way than an action camera.  Anything that's action camera related or drone related you'll find here.  That's especially true of action camera mounts, which are often found for great deals around the holidays.  Same goes with drone and drone accessories.  Usually a great time to pick up an extra battery or extra props.
Product

Sale Price

Amazon

Other site

Sale Notes

GoPro Hero 9 Black - $50 off
$399
Amazon
REI
⚡ This is the camera I use for all my daily shooting during sports. Actually, I've bought a few of them. Note that if you're a GoPro Plus Subscriber, then it's a bit cheaper at $349 from GoPro directly, but otherwise, it's $449.
GoPro Max - $50 off
$499
$449
Amazon
REI
DCR's Random Gadget List

This is basically the mostly totally unrelated gadgets and things I think are cool deals that I've likely bought one or five of (you can never have too many, right)?  Some of it's probably photography stuff.  Some of it's random stuff like chargers and battery packs that I use daily, fun camera gear I use to make videos like sliders and turntables, and well…just random things you'll find around the DCR Cave.  It's all random…but it's all awesome randomness!
There are no deals currently.
European Deals!

What's that? You're not in the US and still want a deal?  No problem!  First off, you should note that some retailers do send some items overseas.  For example, Clever Training can send many products overseas, and do so at a flat-rate $29USD shipping cost.  You'll want to check the individual item.  For some deals, that could be a huge savings!
Beyond that, I'll be tracking Euro-specific deals here.  These will mostly include both Clever Training Europe (UK) as well as Amazon European deals.
Woot – important! The Clever Training Europe deals below can be combined with the DCR 10% discount coupon code DCR10BTF.  Boom! So yes, another 10% savings on top of these prices!  Plus free shipping in Europe for orders over 75EUR (almost everything in the list from CT).
Note: On Amazon Europe deals, generally speaking, you can order from any Amazon European country site (I.e. Amazon France) and have it shipped within the EU (I.e. Spain). Thus, many times deals are duplicate across the sites.
Remember these days refresh each day for the most part, and usually only last a few hours. Jump if you see something you like!
There are no deals currently.
Got all that? Good. As always – anything you buy from the above helps support the site – which we greatly appreciate (we being, me and The Girl).
In addition, you can support the site with purchases from any of the below three retailers – no matter if it's sports tech, or toilet paper.  Just click on the link and you're off!
Thanks for reading and supporting the site!  And remember to keep checking back regularly.  I'll be posting updates to Twitter, so that's probably the best place to follow for new updates.
Also – feel free to post sports-tech specific deals down below, however, if I think they're spammy – I'll zap them.  Good? Thanks!
Have a good weekend!