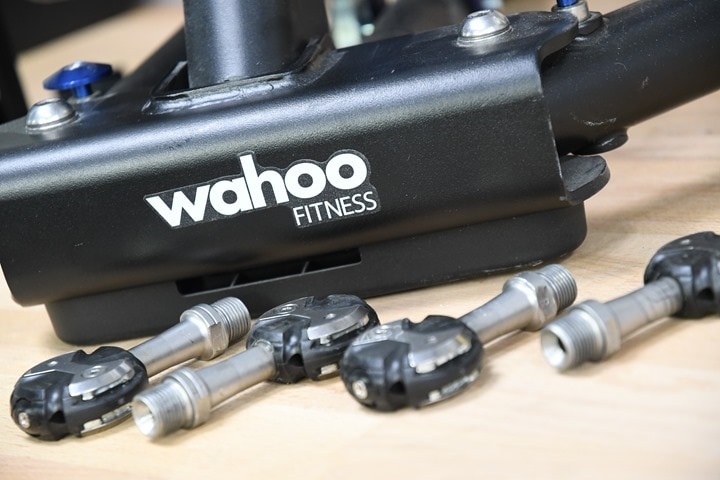 Coming out of nowhere this morning, Wahoo Fitness has announced the acquisition of Speedplay – the makers of cycling pedals. The acquisition marks the second company that Wahoo has acquired this year, following The Sufferfest a bit earlier in the year. The move will see Wahoo take ownership of the entire Speedplay business, which is based in San Diego, CA. The purchase also includes 24 patents related to the pedals, including numerous non-road pedal based patents including cross and mountain pedals.
I had a chance to talk with Wahoo Fitness CEO Chip Hawkins this morning about the acquisition, including both their near term and long term plans. It's clear from the discussion that Wahoo has big plans for Speedplay. Chip noted that there were two initial catalysts for the acquisition, mainly centered on the appeal of the product itself, but also the lack of clarity around which pedals a consumer should choose.
For example, he highlighted that if you did a comparison chart between the Speedplay pedal and most other competitors, a consumer would find that the Speedplay was lighter, more aero, better cornering clearance, as well as being dual-sided. But it was actually when he as a triathlete, went to pick out a pair on Speedplay's website that everything went a bit fuzzy – with so many options to choose from and so little clarity about which was the best option.
Going Forward: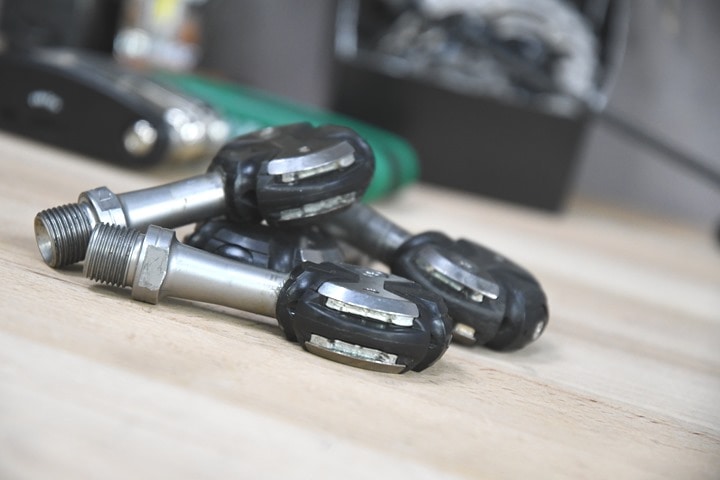 He said that going forward their plan will be to simplify and clarify a bit of the product lineup, and "reduce the confusion when people go to buy the products", which is an area that Wahoo has largely excelled at over the past few years.  If you look at where the trainer market was when Wahoo first joined the scene, companies like Tacx and Elite had dozens of models to choose from. These days, those companies are down to just a handful of core models each – mirror Wahoo's simplified Apple-like lineup.
Still, he sees room for product expansion as well. Saying that based on the patents in place "We can do cross pedals, and mountain pedals… and there's lots of opportunity. I'm just excited, I love the mechanical gadgetry stuff!"
He says that the approximately 25 employees and the company's operations will continue to be largely San Diego based for now. Though, he concedes they'll be looking to dramatically increase production and capacity (all products are currently made in San Diego today). As such, roles and locales might shift over time. One of the two husband and wife founders, Richard Bryne, will remain onboard in a consulting position. However, the other founder, his wife Sharon Worman (previously serving as President of Speedplay) will depart the business.
Speedplay as a brand will continue, and simply be another product line in the Wahoo basket – just like KICKR or ELEMNT is today. It doesn't sound like Speedplay will need to lose any vowels in order to stay within the Wahoo branding playbook.
He did note though that with the acquisition they'll be looking to simplify and streamline interactions with the local bike shop/retailer base, in particular making it easier for them to obtain products and making it easier to sell Speedplay products. Further, they plan to "dramatically expand" the retail base for Speedplay products, which has dwindled a bit in recent years.
A Speedplay Power Meter: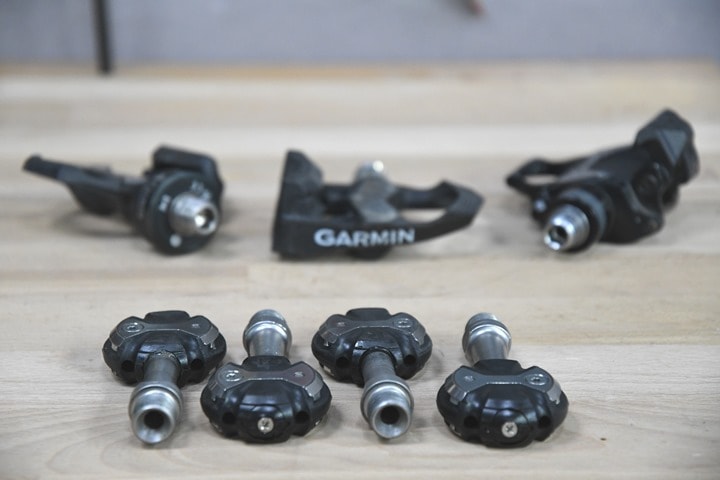 So, the big question is: Is a Speedplay power meter in Wahoo's future?
When asked, Chip laughed a bit. As for an answer, he was clearly trying to be a bit coy on that, but his ultimate answer doesn't really leave much ambiguity. He says that "It is definitely an intriguing space", followed a few seconds later by "I'm definitely interested in pedals for power."
As readers may know, there have been attempts in the past for Speedplay based power meter pedals. Notably first by Metrigear (who was ultimately acquired by Garmin, and became Vector), and then as well as by Brim Brothers. Neither ever came to market with a pedal based power meter. And while it's unlikely anyone from those or other companies would agree to be quoted on the topic – Speedplay is well known within the cycling industry for their 'lawyers first' approach, being aggressively litigious.
But Chip says, he plans to change that, in particular around licensing. He even noted that "We have a ton of patents that cover every aspect of that pedal and that fashion. But I think we'll be more open with others, and we won't be considered litigious…we won't be hard to work with."
He went onto say that he wouldn't be opposed to working with other companies, in the same way Wahoo today works with numerous other partners on a variety of projects.
Ultimately, Chip's official response aside – there's considerable demand for a Speedplay based power meter, and I suspect that demand is a large part of Wahoo's strategy here.
Still, don't expect anything near-term tech-wise. Unlike some acquisitions, the two companies (Wahoo & Speedplay) haven't been quietly working on new products for years behind closed doors. Instead, Wahoo's going to initially focus on the simplification and expansion of Speedplay's existing business, likely well before they start focusing on anything in an 'intriguing space".
With that – thanks for reading!