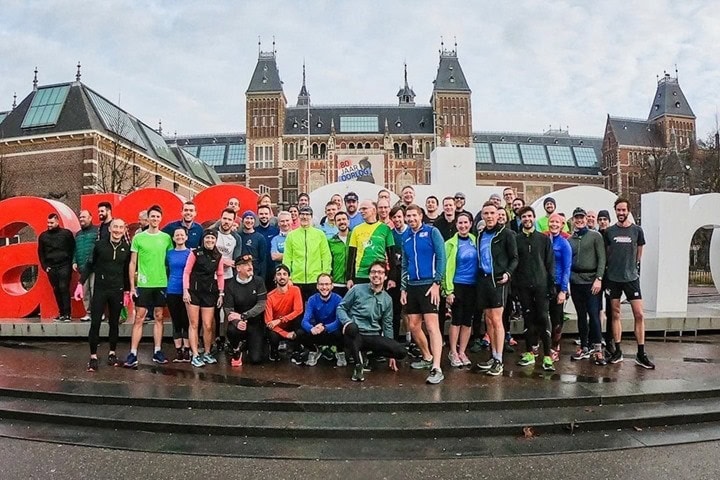 Yup folks, that's right, you've asked – and I've listened. We're going to expand the annual winter open house to a summer event! This time you'll be able to enjoy not just Amsterdam in the summer, but also an afternoon hanging out at the DCR Cave. Or, if cycling is your thing – a morning group ride as well. Oh, and did I mention that both GPLAMA and DesFit will be flying in for the festivities? Yup, for realz.
You may remember back to the 5th Annual DCR Cave Open House in December with about 200 people showing up, and this event will roughly follow in those footsteps. Except that it'll be warm and sunny. As opposed to cold, windy, and raining sideways. Actually…to be fair, it could still be all those things in July. Welcome to the Netherlands.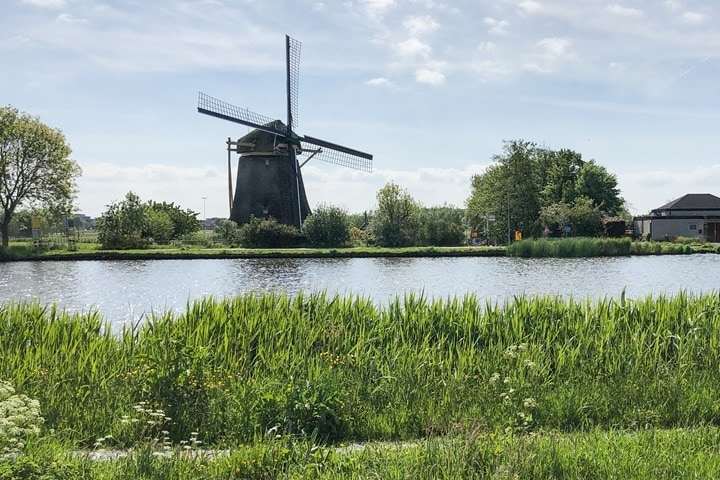 Rather than holding an evening event, we're going to aim for a morning through afternoon type event. To start off we'll head out for a ride for those that want to join (versus the run that we do at the winter open house). Then once folks are back around lunch time we'll have food for ya, likely BBQ of some sort, and then of course the DCR Cave will be all opened up for any browsing you'd like to do.
And by opened up, I mean literally: We've got a gigantic rolling door that we'll open up to the sprawling outdoor area (it's even covered, in case Netherland weather happens). And plenty has changed inside since last December, especially now that we've had the place more than a single day.
In any case, here's the rough agenda for the day:
9AM: Group ride out into the beautiful canal, windmill, and cow filled countryside (~50-60KM), with myself and GPLAMA leading groups.
11AM: Groups are back/trickle in
11:30AM-1:30PM: BBQ & Beer time, and full open house for you to browse!
1:30PM: Live recording of the .FIT File Podcast with GPLAMA and DesFit
2:30PM: Wrap-up and enjoy the rest of the day!
Note: Per Dutch law, all group rides must stop at at least one windmill for photographic reasons. Obviously, we'll comply with this regulation.
Fear not – you don't need to go on the group ride. If you'd like to simply enjoy the open house bits, then you can show up from about 11AM, of course, use the sign-up form below and you'll be good to go!
Details and Sign-up: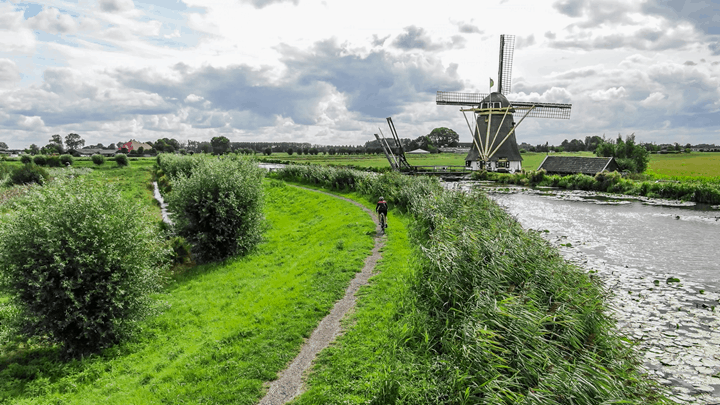 For those looking to make the trek to Amsterdam, the weather mid-July is usually quite nice, with sunset not occurring until about 10PM that time of year. Plus that weekend is Amsterdam's big food truck festival nearby as well. Here's your consolidated DCR Open House info:
Date: Saturday, July 13th, 2019– Starting at 9AM with the ride, and around 11AM sans-ride
Location: Exact location sent via e-mail a few days ahead, but near the VU Medisch Centrum (VU University Medical Center/Hospital) in Amsterdam Zuid
Closest Tram Stop: VU Medisch Centrum – Tram Line #24 (2-minute walk)
Bike Parking: Plenty, more than you'd know what to do with
Car Parking: There is limited parking in the general vicinity
Food: We'll have lunch and drinks available
Showers: We don't have the shower facilities for this large a group, though, the beautiful lake is directly across the street for a quick rinse. Or we have a hose.
Price: Free of course!
For the open house simply use the form below to sign-up (just so I can figure out how much BBQ, beer, and cupcakes to make!). If signing up a second person (friend/partner/etc), pretty please use their names (same e-mail is fine), so I know it's not a form duplicate.
Oh – and last year it filled up far sooner than I expected (seriously, I never expected to have to close the sign-up due to building capacity issues in a 300 square meter space…but, I did). Just don't wait!
I'll use the e-mail provided to send the final details (and a reminder) as we get closer to the date.  We're looking forward to seeing everyone there!
See ya then!
Note: Folks from various sports tech companies are of course more than welcome! Just be sure to bring enough devices for everyone. Kidding! Or not.