It's on the verge of getting super warm and steamy in our neck of the woods. So, we're skipping town. But before we did that – here's the bulk of what I was up to this past weekend!
1) Friday Field Testing
For the most part I've been cycling more than running lately, though Friday afternoon I grabbed a pile of upcoming gear to review and headed out the door. Nothing too fancy for this run, just off into the farmland and slight forests of the nearby Bos park.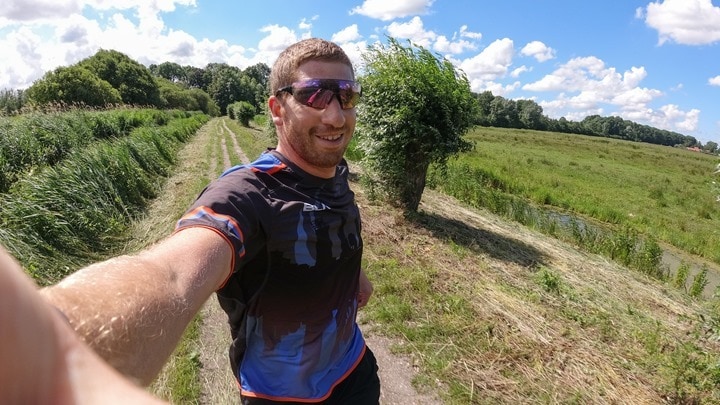 I do variants of this loop all the time, and it's a good baseline for GPS testing with the variations along the way. I can also add a bit of buildings through Amsterdam Zuid if I want to see how well something responds to man-made GPS blockers. But for today that was unnecessary, I'd do it later in the weekend.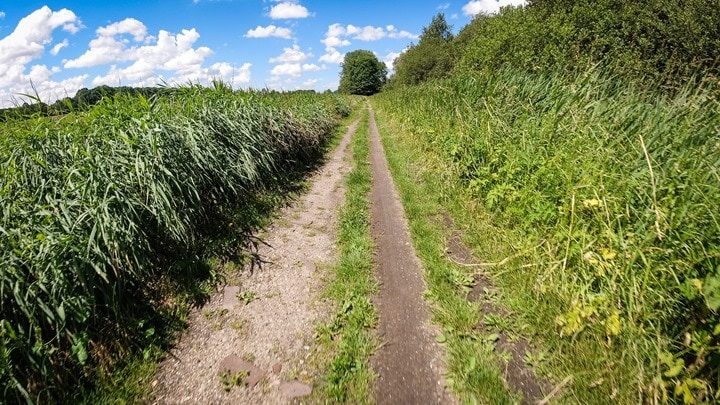 I squeezed in the run just in time to have two minutes to spare before jumping on a call with LAMA to record the FIT File podcast for this past week, which you can find here as well.
2) Beer Ride
After the podcast it was time to do something of the utmost importance: Make space for more beer.
Well, that and find lunch. So we combined the two together and headed to the grocery store. Not to get beer, but to get rid of beer bottles. Somehow the crates upon crates of hundreds of beer bottles were still stacked from the DCR Open House back in December. On the ever revolving list of a million things to do, this never quite bubbled up high enough. So they sat. Plus, they looked pretty, and even were in the background of various videos and photos.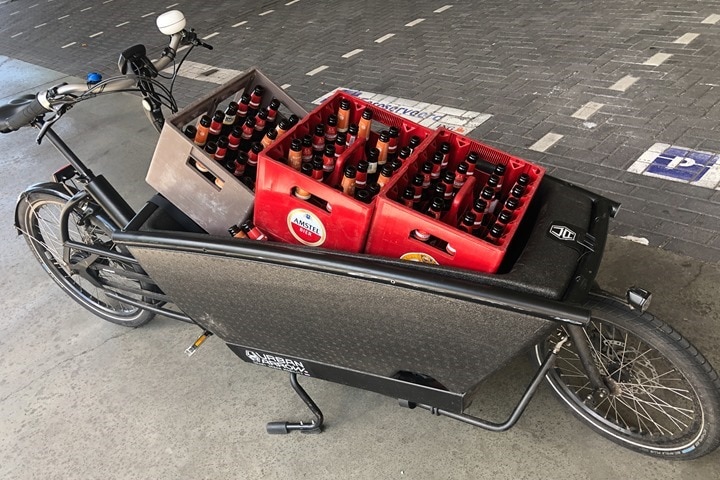 This particular grocery store has its main bike parking outside at street level, but there's also underground parking for cars. But it's there that you'll find the closest point for the beer bottle/crate return machines. So we headed down that way instead.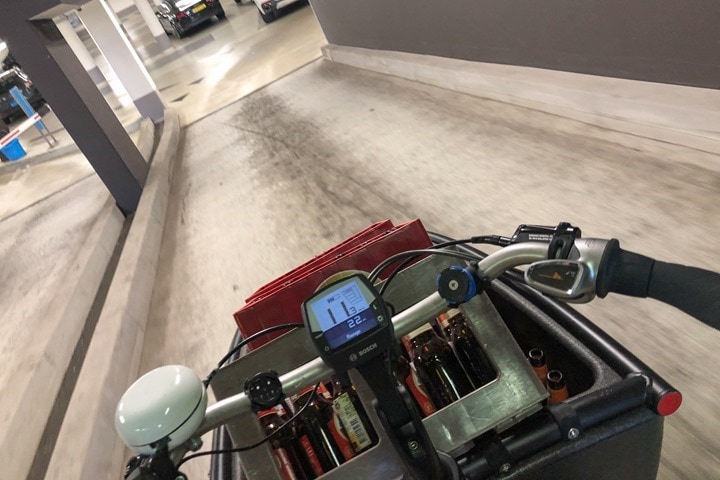 Once inside we shifted everything to the shopping carts and found the return machine. You can feed it bottles individually (for usually 10 cents back), or you can feed it entire crates of bottles. We did both.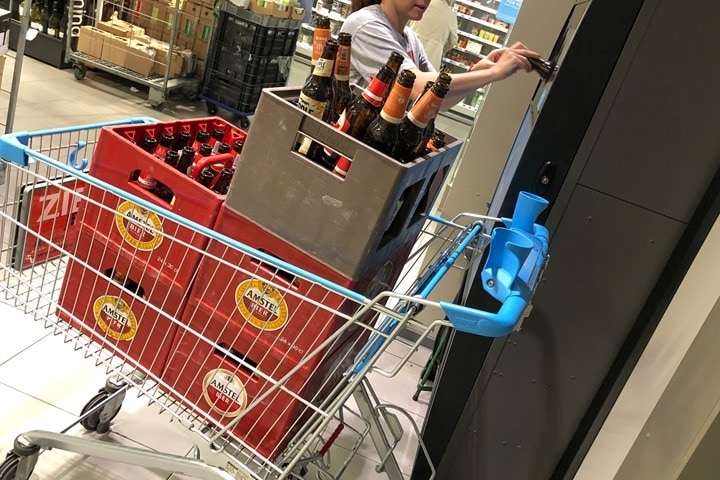 It'll then count up the crates/bottles as you send them in, giving you the total on a screen. After which it'll print out a receipt you can take to the cash register to apply towards purchase, or receive as real cash.
We hit one snag in that two of our crates had bottles from mixed brands. Apparently that's a no-no. So we had to re-shuffle some and then ultimately end up putting more in individually. Of course, we could only fit about five crates worth into the bike without things getting sketchy. So there's a few more trips to make still.
3) Tweaking the DCR Cave
It seems most remodeling projects start as something silly and innocent: Hey, let's paint this closet door.
Then, a day or two later, it's like: 12 trips to Home Depot, four less walls, three new appliances, and 28 buckets of paint later – we're 25% done.
Basically, that's how it happens. And it's not terribly different at the DCR Cave this past week, and into the next while.
Sure, the entire upstairs area that's the main studio/offices/etc is all good and done. Some minor tweaks here and there like the lighting recently, but on the whole those are mostly gradual changes.
Downstairs though, we've done almost nothing there at all, which includes the unseen storage 'closet' that's been the dumping ground of un-packed stuff. And the term "closet" would be an understatement. Because the closet in and of itself is more than twice the size of our original Paris CupCakery. So, The Girl and I tackled that first, which involved lots of building shelves and sorting of gear and old Cupcakery boxes.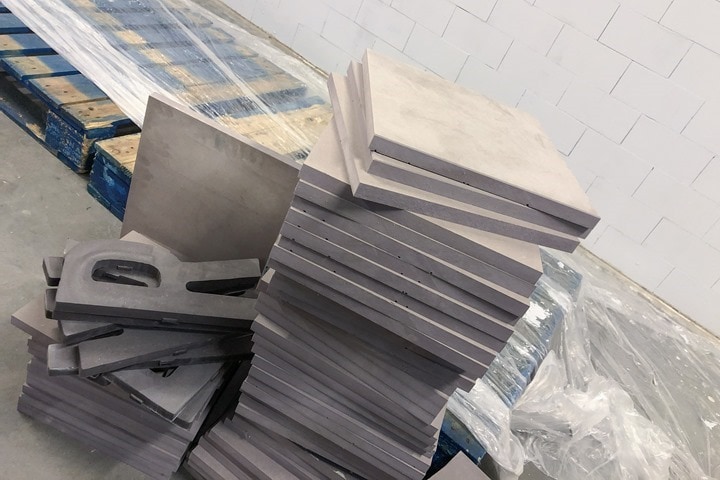 Then we moved to the main area of the downstairs cave. Moving everything to the center of the room (which now looks like a disaster area) so The Girl could access the walls. The next project being painting. The Girl started painting all the walls, and she's a solid 3/4's done, work slowed as she is tackling the second set of stairs. My parents got volun-told into doing the first set of stairs last month when they came and visited. So now with The Girl painting the rest of the Cave, it's starting to look pretty nice: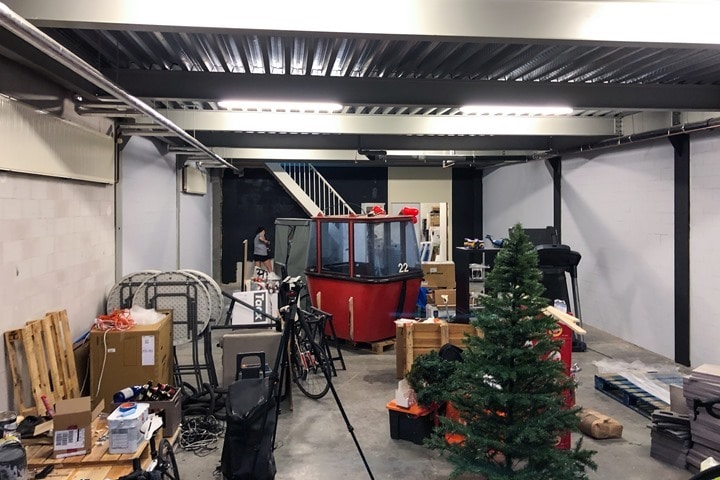 Anyway, the whole scene is a gigantic mess (and time suck) right now. But there's honestly no better time to do it – especially with the DCR Summer Open Cave/House coming up next month. We have spent the last few weeks of "date nights" back at the Cave, just getting the stuff done that's not necessarily "work", but still somehow work stuff. If you get me on that?
Speaking of the next Open House, if you haven't registered yet for the DCR BBQ – you better get on it. We're about at 75% of capacity. After which the waitlist begins (and given the registration timeframe is much shorter this time around, I don't expect as many people on the waitlist to clear. Also, I'll likely have to close the morning group ride registration sometime in the next day or two, as we'll hit our max caps for that shortly (due to roadway group logistics).
4) Off to the Zoo!
Saturday morning it was off to the zoo with the kiddos. My parents had gotten the girls an annual membership there, and while both Peanuts and The Girl had been numerous times, I'd somehow not made the trek yet. And I've gotta say, that's a shame – it's super nice there. I felt like the zoo would be what happens if Crate and Barrel and a botanical gardens had a zoo-baby. Everything was very chic and super pretty.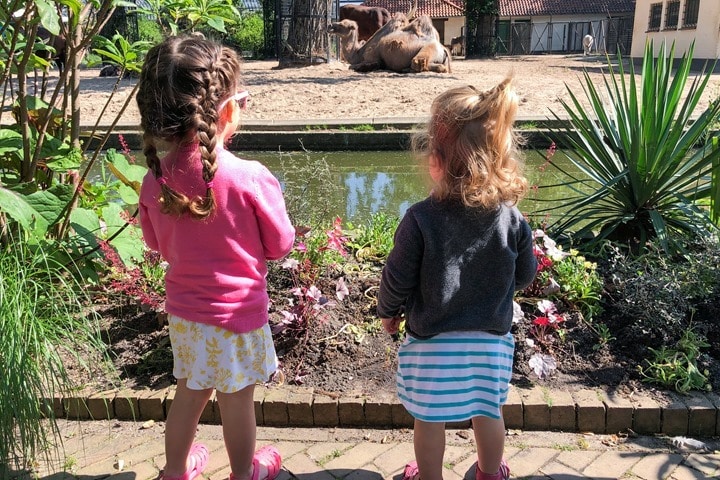 The other big theme is that for the most part there weren't huge fences or never ending concrete walls. They instead mostly used water moats to separate animals from humans.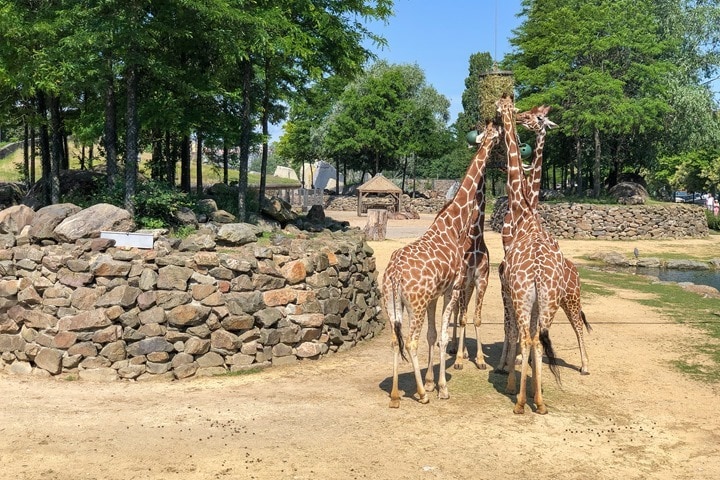 And then in other cases simply massive panels of glass.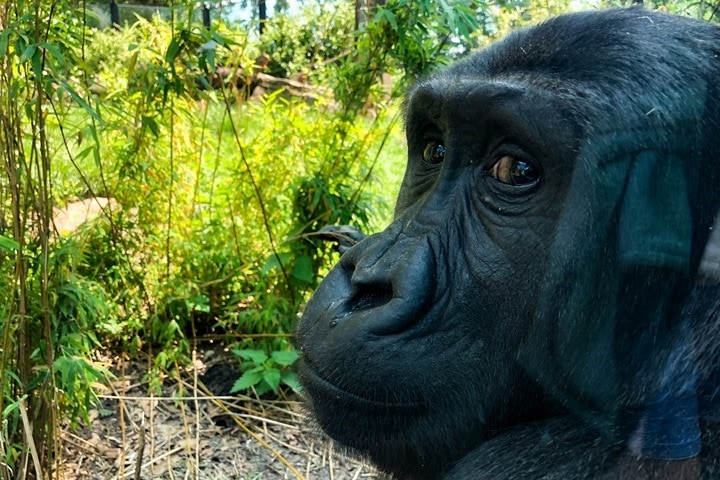 Really cool. Oh, and they had little wagons to pull the kiddos around. Which lasted about 6 seconds before they then wanted to walk instead. And then after walking for 1 minute, one Peanut would want back in the cart. Triggering the other to want the cart now too. Rinse, repeat.
We only saw a portion of the zoo this trip, but given it's located in central Amsterdam, it's pretty easy for us to get too. Just a few blocks or so from the Heineken brewery. Roughly.
5) Flew to Zakynthos
For non-Europeans, it's likely you've never heard of the Greek island listed above. However, I suspect if you've spent enough time on YouTube, you've probably seen the iconic shipwreck beach that has popularized this island. If you haven't seen it yet, then fear not – neither have we. We just got in Sunday late afternoon and have instead been lounging around the pool at our AirBNB spot up in some olive grove.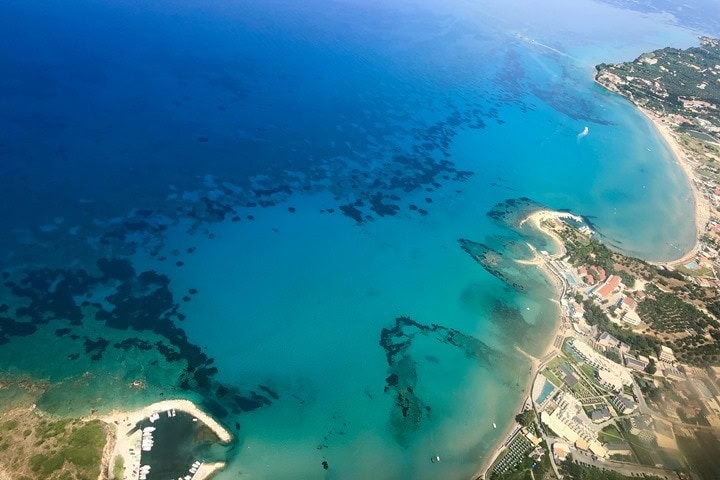 Eventually we'll check out the famed spot. But mostly The Girl and I are here to relax…away from the kiddos for a few days. It's gonna be a crazy remaining summer and especially busy fall, so this is probably one of the last times we'll have some getaway time to ourselves for a while. Thus, we're gonna do what all parents do when away from the kids: Nothing. And eat.
I brought both openwater swimming stuff as well as running stuff. No idea if I'll do either. We'll see.
But fear not, I've got some good stuff lined up for you this week. I'm super excited about something mid-week. But, more on that…well…mid-week.
—
With that – thanks for reading, and have a great week ahead!