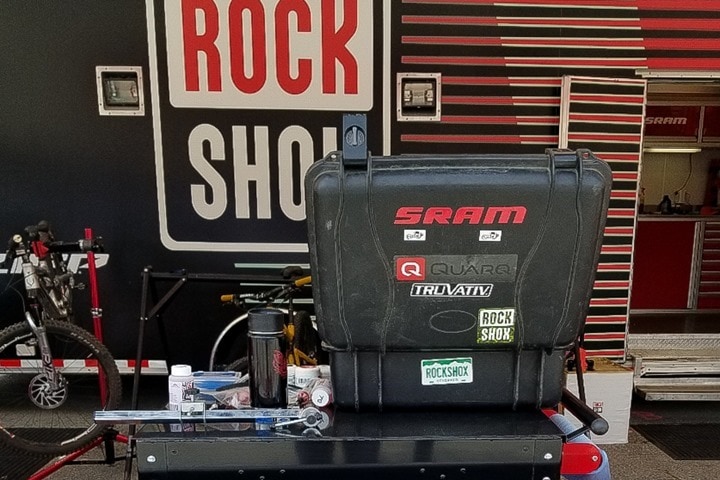 SRAM has just announced the acquisition of PowerTap, inclusive of their entire lineup of power meters (wheel hubs, pedals, and chainrings). The acquisition is not inclusive of the CycleOps trainer brand, nor of the Saris rack brands. Both of those will continue to be owned by Saris.
While SRAM has technically made the acquisition, it sounds like the end-state home will really be Quarq, based in Spearfish, SD. Quarq of course makes power meters, as well as other cycling technology tidbits like the Quarq Qollector and TyreWiz products. At present, from a power meter standpoint, there's very little direct overlap between the measurement points of the two companies. Quarq doesn't make power meter pedals or wheel hubs, though they do both compete in the crank spider-ish region (Quarq's are based on the crank spider, whereas PowerTap's C1 chainring unit that's largely been phased out is nearby in that area).
The Future of PowerTap: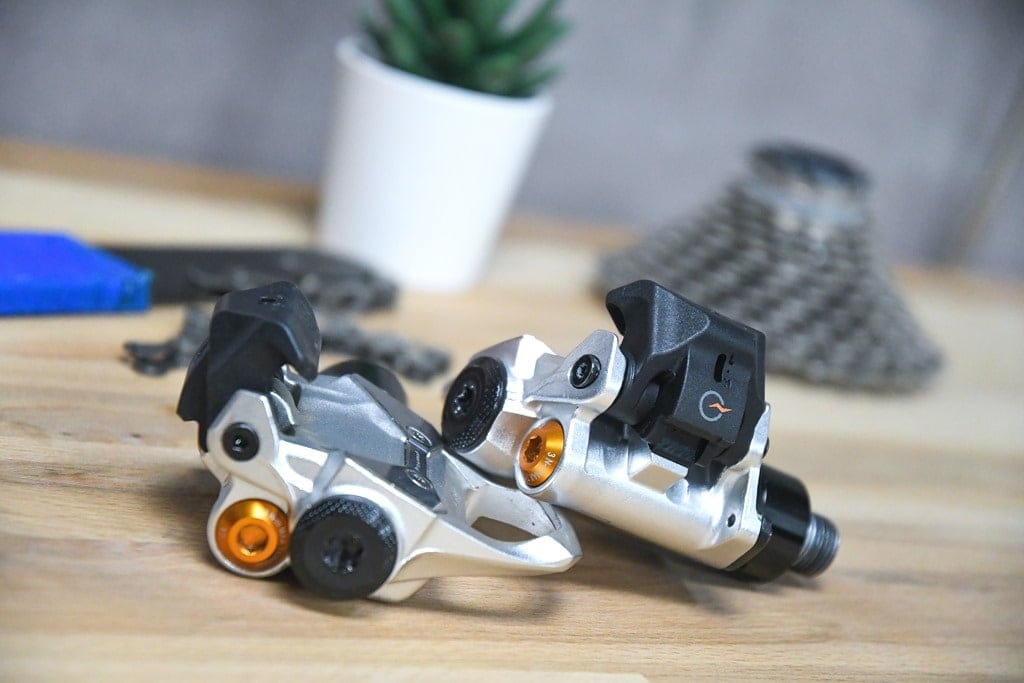 In talking to both companies, it's clear that for the immediate 4-6 week future there's no real impact to existing PowerTap customers. PowerTap will continue to manufacture, sell, and support the products. The key there being they do indeed continue to keep making these products. Certainly there's been discussion around where the PowerTap P2 pedals fit into the market and whether they were falling behind – but ultimately, people are still buying them.
Starting sometime in May, Quarq employees will take over support from PowerTap, and handle all service and support from their existing Quarq facilities. Eventually (longer term, many months), they'll be doing more global support as well throughout existing SRAM facilities. That's long been a sticking point for certain geographies outside the US and Europe. Quarq says better global support is high on their list to get sorted.
Manufacturing of current products will continue at PowerTap for a bit longer, until Quarq can fully shift and take over manufacturing at their Spearfish location. They don't have an exact time frame for that nailed down, but it looks to be a case of 'as quickly as they can move to do so.'
Jim Meyer, co-founder of Quarq noted that "All PowerTap product lines will come to the Spearfish location, and we'll do sales, service, and manufacturing". With the caveat that going forward, only the PowerTap pedals and hub products will continue manufacturing – with the C1 chainring being discontinued (support will continue for those products). Additionally, while Quarq has acquired the assets related to the PowerCal strap and speed sensors, there's no specific plans at this time for those.
Jim says that they'll not only continue to make the PowerTap products, but plan to continue investing in those product lines for new models down the road, saying they "want to invest in the pedal family". The product names will stay as-is, and Quarq sees those simply as model names, just like 'DZero' is a model name – the PowerTap P2 pedal is a model now for Quarq. They said that once they've had time to sort out understanding the engineering on the P2 pedal, they'll look at next steps for what would presumably be called a P3 pedal.
Further, last year at Eurobike, PowerTap showed off early designs of their PowerTap G4 hub for disc brake systems. Jim noted that "Overall the G4 hub we like, and it's one of the attractive things about the acquisition", and says they absolutely plan to make that product. However, keep in mind any timing that PowerTap had somewhat goes out the window now (which, is logical, since we're already months beyond those stated timelines). He said they need to sort out understanding the product fully first before they can commit to any exact time frames for release, as well as any tweaks they might make to it.
From PowerTap's standpoint, they felt that SRAM was in a better position longer-term than they were to be in the power meter industry, especially as the inevitable shift occurs towards power meters becoming more and more handled at the OEM/bike level than individual power meter companies. This is a sentiment I've heard echoed by other major power meter brands over the last 6-8 months, as they all seem to be stepping up their longer-term diversification efforts.
And in fact, completely unprompted, Jim from Quarq finished the conversation by saying that "power meters are maturing as a product category, and power is a feature that you just kinda expect" on a bike or component set. "The days of having one-off power meter products are somewhat numbered."
CycleOps Future: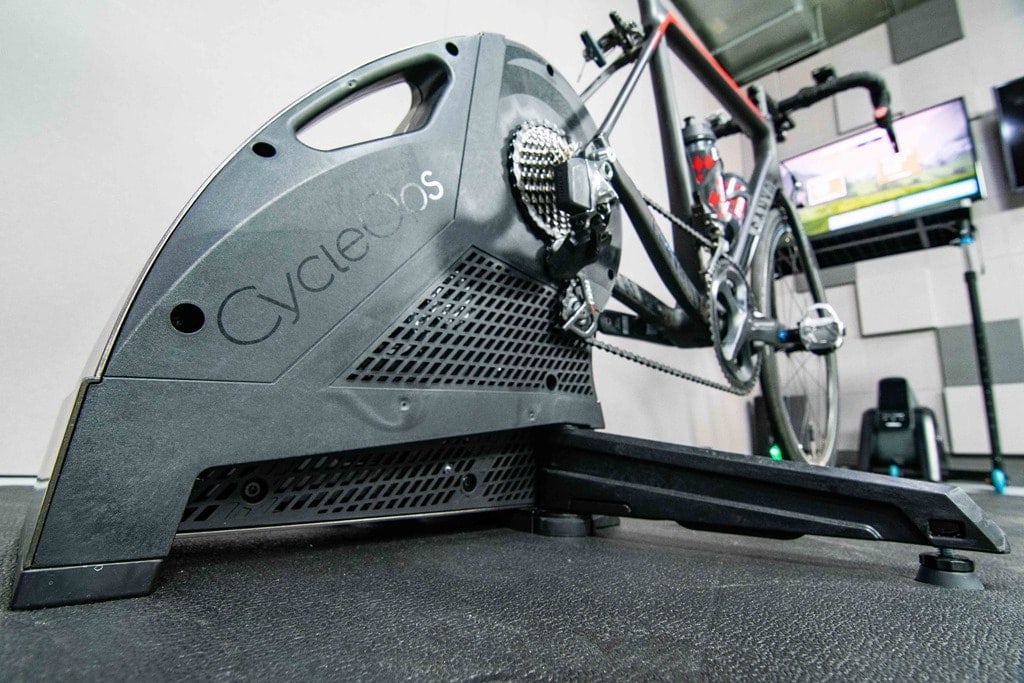 In some ways, the more interesting thing here is what the next steps for CycleOps will be, which was of course paired to the hip with PowerTap, both being entities within the Saris umbrella. The two companies shared engineers and support staff. The same engineer that worked on the PowerTap pedals would turn around and work on the CycleOps Hammer.
Which might make it somewhat expected that no people are being transferred to SRAM as part of this acquisition. This is purely an assets transfer of IP (intellectual property) and related, and not any sort of employee transfer. As such, Saris notes that no loss of jobs will occur, as instead those responsible for PowerTap functions (partially or otherwise) will simply transition full time to focusing on CycleOps.
So why make the sale? In talking with them, they see this as a way to focus deeper on the indoor training space, as well as the Saris rack spaces. Both of which are markets that are growing faster. Further, they're also looking at other business areas that may be ripe for acquisition and/or investment. Obviously, since now they've got some extra cash lying around (the acquisition officially closed yesterday).
Of course, I know a number of people (myself included) feel that the trainer side of the CycleOps business has somewhat been neglected the past couple years. We haven't really seen significant product releases, though, they did tease the CycleOps platform last summer at Eurobike.
In discussing that with CEO Jeff Frehner, he seemed optimistic for the future. This move effectively frees them of the resource strain that is supporting these two product lines, and gives them flexibility, noting that "this affords us the opportunity to double-down on a very hot part of the park, and we've got some things coming that I'm really proud of and excited about at Eurobike [2019]". Eurobike is the first week of September this year.
And again, now that they get those resources back from the PowerTap side of the house, they should be able to re-focus on the indoor trainer space.
Certainly, I think a lot of people are looking forward to that, and looking forward to seeing what comes from the company later this year.
With that – thanks for reading!