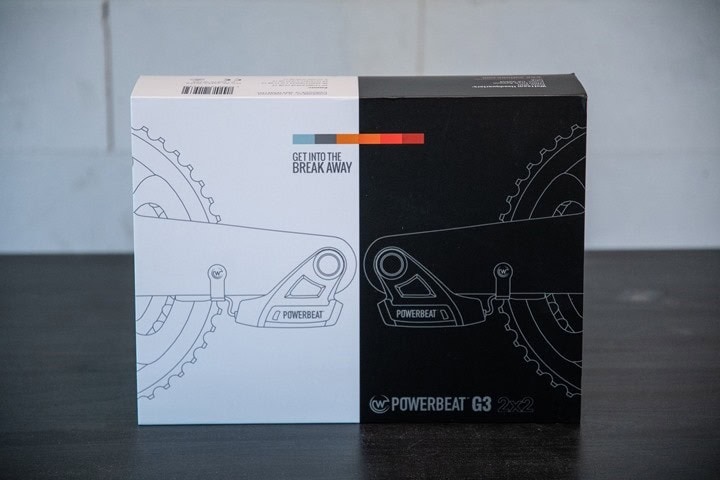 Today WatTeam has decided to cease production of power meters while they focus on looking for a strategic partner to carry their low-cost power meter concept forward. Said differently, they're looking for a bigger brand to buy out the technology and likely pivot to working exclusively with crank arm and bike manufacturers instead.  Interestingly, they will however continue to support existing customers who have already purchased the product.
In a letter sent to media, retailers, and industry partners the company cited a number of challenges (you can read the entire statement here):
"As of this week, Watteam decided to suspend its production and direct sales of the POWERBEAT™ product line, and to withhold pending orders. Although we are facing the peak of the retail season, the G3 is not at a standard we are confident to supply. With limited resources, and production difficulties, this is the optimal moment to make this exciting change towards what we have always envisioned as the future and make it possible."
As you may remember, the company launched their Generation 3 units back this past summer at Eurobike. These units streamlined the installation process a bit (or at least, made it more foolproof), as well as made it easier to swap the pods between bikes. However, they didn't decrease the size any (in fact, made them bigger), and on earlier beta units I had accuracy difficulties. This was followed up with challenges that Shane Miller (GPLama) had as well when it came to accuracy.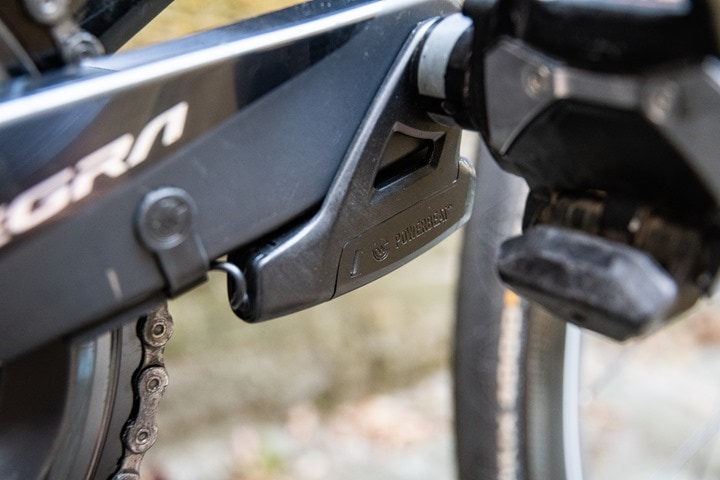 The goal of WatTeam was always to move the 'power meter production' from a manufacturing facility halfway around the world to your living room or garage. That meant that you glued on the pods and did the calibration. When done properly, it was mostly great. And while the process was technically easy (anyone who could build an Ikea bookshelf could do it), it was also nuanced. The Gen 3 units were designed to remove some of the installation failure points where people went askew. But as WatTeam noted in their letter, it simply wasn't there yet.
Manufacturer Integration:
In conjunction with the company's focus on streamlining self-install installation they also started offering installation by them.  This meant that you sent in your crankarms to the company and for $99 they'd install the power meter for you.  While this dramatically increased the likelihood of success, it didn't guarantee it (as Shane Miller found out). But more challenging was simply the price-point. While the base power meter was the cheapest out there ($259), once you added the $99 installation cost to it, it was at roughly $360 – or only a mere $40 below well-established brands for a left-only power meter (Stages and 4iiii).
And that kinda got to the biggest challenge the company had: There was always a caveat.
In my case, the caveat in all of my WatTeam reviews was the same: It slightly shorted sprints. In earlier versions it also had issues with rough roads, but those were resolved in more recent versions. In the case of sprints though, it undercut them.
And ultimately, when people evaluate two options within $40 of each other, they're likely to choose the one that makes them look more powerful for their peak power values. Nobody wants to see their hard-earned sprint undercut.
But while all this was happening the company had been working the last few years to work directly with manufacturers. Be it crankset makers or bike manufactures.  They had prototypes of power meters that could be more directly integrated into the crankset, thus reducing (or entirely eliminating) the installation challenges they faced when consumers installed them.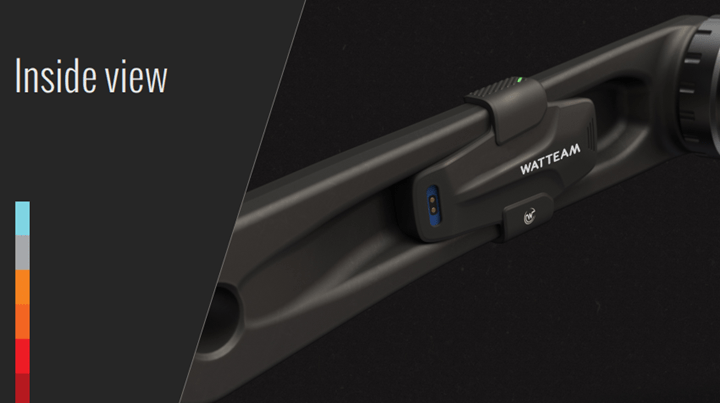 The appeal of this was strong to manufacturers, with the company in advanced testing with some of the biggest bike brands out there. The cost of goods for the WatTeam system, in particular, was tiny in comparison to what the bike company could charge consumers for it. Roughly in the range of 800% to 1000% using the upsell pricing most bike brands do today.
But WatTeam was learning the same OEM challenges that many before them have found– including both 4iii and Team Zwatt. Take 4iiii for example, well before they started selling their now popular Precision power meter lineup (which is used on two Tour de France teams), they actually were courting major bike manufactures. But unlike trying to ask out the hot girl for prom, the process with major bike brands is a multi-year affair, and filled with just as much uncertainty. It's near impossible for a startup to pin their entire hopes on that segment early-on.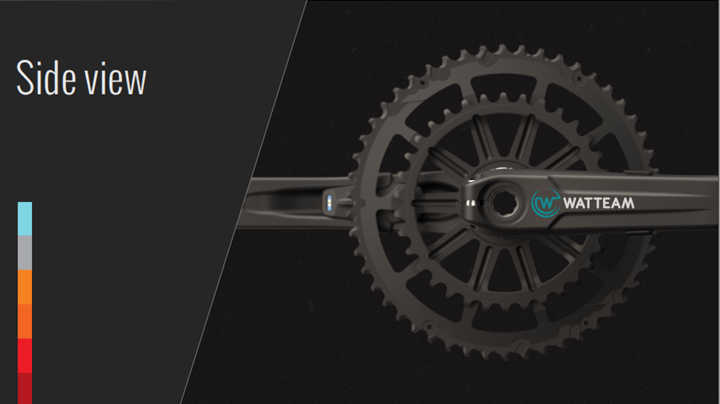 Ultimately, in the case of 4iiii (and Team Zwatt aka Sensitivus) they decided they couldn't wait any longer and launched their own product.  It wasn't until after both companies started shipping to end consumers that their industry partnerships bore fruit (in the case of 4iiii, with Specialized this past winter, years later)
Industry Acquisition:
As for WatTeam – their focus going forward is a variant of their predecessors. They're aiming to find a larger partner to take the technology and run with it. Be it as a partnership or straight intellectual property acquisition.  Their industry letter outlines this:
"Going forward, Watteam is vigorously perusing an individual or corporation that will obtain the current assets that have been obtained over seven years of industry knowledge, Big Data, and technological advancements. In addition to the Smart Crank being one of the most accurate and advanced power meters, equipped with all the latest features, it will function as a "One Stop Shop" for manufacturers and customers. Featuring a variety of industry solutions that will bring an end to many problems faced by the manufacturer and the end client.

The outcome of having the most cost-effective hardware with mature and stable algorithm is the Smart Crank. A mandatory bike component integrated into every bike, without additional costs to the end user.

The current management decisions coming from Watteam's board of directors is to consider acquisition options and to search for the right strategic partners in order to establish positive cash flow and execute our vision. We are very confidante with our technology, our cost-effective hardware and methods of integration. We wish the cycling community will get to enjoy it eventually."
There are many companies that I could see picking up this technology, primarily on the bike and crankset side of the house.  Bike brands are desperate for ways to make the consumer to bike brand connection more visible. We've seen that with Trek this past summer in their rebranded Garmin Edge variant that ties into Trek's backend systems for service alerts.  The goal of which for bike brands is to understand what their consumers are doing with their equipment, and ultimately to get consumers back to bike shops to buy more stuff.
Now the challenge here is whether or not consumers actually want this. I've had a few discussions recently with companies looking to integrate bike tech into bikes directly that I'm pretty sure consumers don't actually want. As much as I love bike tech, I want it on my terms – not forced onto me with data ties to big bike brands to track my data.  Cycling tech companies need to understand this, or they'll find themselves quickly on the sidelines.  Which definitely isn't WatTeam's issue here – but rather my casual dropping of industry commentary where I can find a spot to put it.
Carrying the torch forward: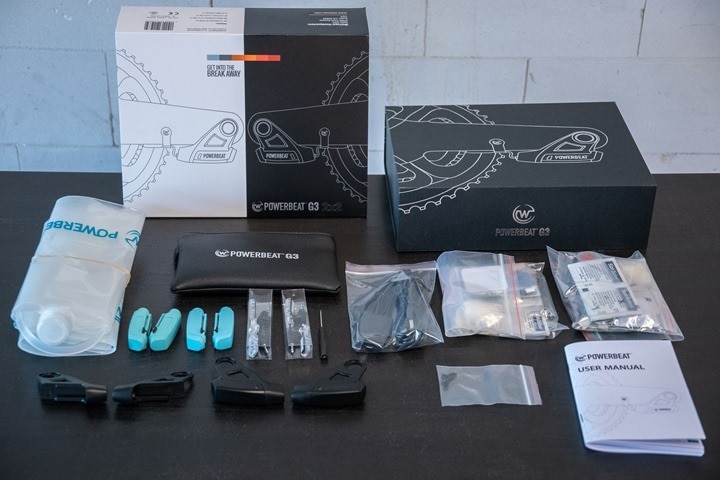 For the last few years, while WatTeam matured, the entire industry watched to see if it could pull it off. It wasn't good enough to get 98% of the way there, they had to get 100% of the way there. Once they did, the rest of the industry would react in terms of pricing. Given WatTeam never quite nailed it, the rest of the industry didn't dramatically shift pricing (they did, of course, decrease pricing – but not to match WatTeam).
With WatTeam's exit from power meters, I don't expect pricing to rise. Instead, a new company will carry the low-price promise torch. At present that seems to be IQ2.  Though unlike WatTeam they haven't released a product yet, nor had anyone independent test one yet.  The company says they're set to ship later this month however.
But as with WatTeam, we won't see any pricing shifts for quite some time. IQ2 will have to first prove their accuracy levels and then at least a few months of reliability levels in mass production. If they can do that, then perhaps by next spring we'd see some shifts in pricing again.  However, that's a really tall order for a company to go from no prototype power meter to complete production in under 8 months. Unheard of, even for the largest of companies in the cycling industry with near unlimited resources.
Certainly I'm cheering for them like any tech startup in the industry, as more price choice is great for consumers, but just the same they'll have to prove themselves out on the road. An inaccurate power meter is nothing more than a chunk of metal adding weight to your bike. Whereas an accurate and reliable power meter can catapult your training and racing forward.
With that – thanks for reading.