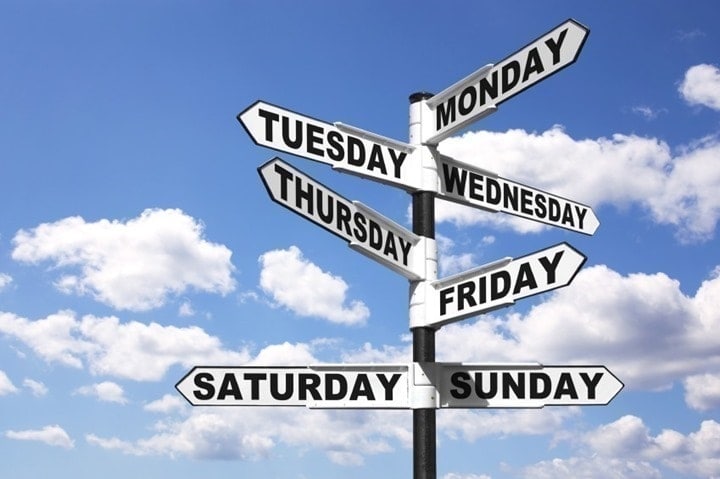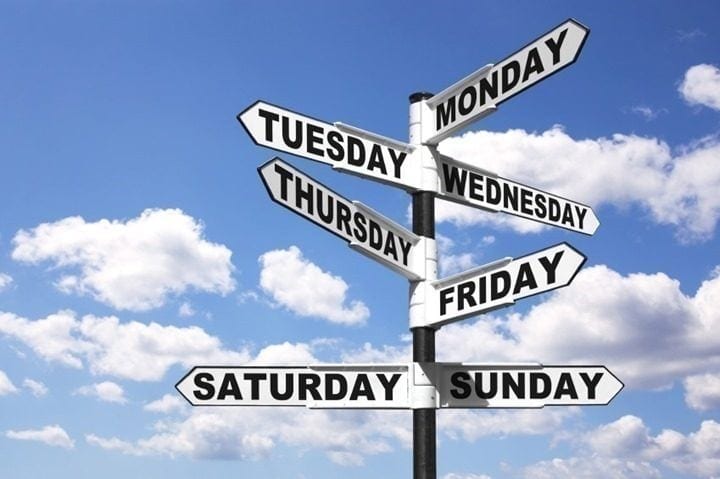 The Week in Review is a collection of both all the goodness I've written during the past week around the internet, as well as a small pile of links I found interesting – generally endurance sports related. I've often wondered what to do with all of the coolness that people write, and while I share a lot of it on Twitter and Facebook, this is a better forum for sending it on to y'all. Most times these different streams don't overlap, so be on the lookout at all these places for good stuff!
So with that, let's get into the action!
DCRAINMAKER.com Posts in the Past Week:
Here's all the goodness that ended up on the main page of DCRainmaker.com this past week:
Monday: 5 Random Things I Did This Weekend
Tuesday: First Look: Fitbit Charge 3 Activity Tracker with SpO2 Sensor & Sleep Disturbance Tracking
Thursday: Hands-on: Garmin Vivosmart 4, now with Pulse Ox and Body Battery
Friday: New Favero Assioma Firmware Adds Full Zwift Bluetooth Smart Compatibility, Additional Features
YouTube Videos I Made This Week:
Here's what hit the tubes over on the You of Tube, definitely don't forget to subscribe there to get notified of videos the second they hit!
(Even if you're not into drones, I think you'll like the opener to this video, at least if you're into cinematic or cycling shots. Also, The Girl stars in it too!)
Stuff that I found interesting around the interwebs:
Here's a not-so-small smattering of all the random things that I stumbled on while doing my civic duty to find the end of the Internet.
1) No helmets, no problem – How the Dutch created a casual biking culture: An awesome interview piece just published on more than just the lack of helmets in the Dutch cycling culture, but how the entire thing works in general. Super worthy read. I might even go as far as picking up the book (which just released on Wednesday).  Everything in the interview rings true from my limited time (5 months) here thus far. We love the cycling culture more and more each day.
2) Notio Connect Ambassador Program: The next few months tends to be when you start to see various ambassador program type things open up, and Notio is doing one for their aero sensor now. Fwiw, I just got my bike equipped this past week with one. So expect an in-depth review later in September.
3) No Google Smartwatch This Year: Seems like Google continues to work on something, but that's been the case for a number of years. For now, they'll keep focusing on 3rd party via Wear OS.
4) The most brutal Zwift computer setup imaginable: This cycling desk is set up such that if you stop pedaling, the power gets cut-out to your desktop and you have to wait for it to restart. Don't…stop…pedaling.  Seriously, some fun DIY geekness here.
5) Polar adds ability to download all personal data from their servers: I suspect this is leftover GDPR compliance type items – but kinda cool to see it come to fruition nonetheless.
6) How the Gates Foundation encourages people not to drive to work: Pretty cool bit on all the things they do to try and get people to not drive to work. From bike repair services on-site, to $3 a day 'bonus' for not driving.
7) Five New Apple WatchOS 5 features: Cool stuff on the auto-detection alerts to automatically turn on GPS if outside running and you forget.
8) Ofo bikes being sued for $10 million in unpaid bike bills: And just imagine, that's the company sitting there with a $10 million bill. Gotta wonder how many smaller companies are also being left holding an empty bag. That said, I disagree with the premise of a larger slowdown in bike sharing. I think the issue is simply too many companies trying to eat the same pie with services that cities/towns don't find palatable (bikes strewn everywhere).
Sports Technology Software/Firmware Updates This Week:
Each week I quickly highlight some of the new firmware, app, software and website service updates that I see go out. If you're a sports technology company and release an update – shoot me a quick note (just one-liners are perfect, or Tweet it at me is even better) and I'll make mention of it here. If I don't know about it, I won't be able to post about it. Sound good?  Oh – and if you want to get a head start on things, this page is a great resource for watching Garmin and a few other firmware updates.
Favero Assioma Firmware Update: See my detailed post on it.
Garmin Descent MK1 Firmware Update: Quite frankly this is a massive firmware update with tons of features/changes. It's as if the firmware team had constipation or something and relieved everything for 6 months at once here. Go forth and read the notes.
Garmin Edge 820 Firmware Update: Added Connect IQ 3.0 support, Physio TrueUp, and a pile of other features.
Garmin Edge 520 Plus Firmware Update: Same as Edge 820.
Garmin Edge 820 Explore Firmware Update: Mostly same as Edge 820.
Garmin Edge 1030/Bontrager Edge 1030 Firmware Update: A large pile of new features, but more importantly here is that, at least for this first firmware update, we're seeing concurrent Bontrager updates at the same time. It's something I was a bit worried about, but good to see here.
Garmin Fenix 5 Plus Series BETA Firmware Update: Minor fixes.
Garmin Vivosmart 4 Firmware Update: Fixed a crapton of things. For realz.
Hammerhead Karoo Firmware Update: Minor new features and additions, plus some bug fixes.
Suunto 9 Firmware Update: I believe this update came this week, saying improvements to GPS and HR. But there's no date listed.
—
Thanks for reading!