Ok, it's been a long day (it started Sunday morning for me, and it's technically now 1:25AM Tuesday morning).  But I wanted to knock out this post before the week gets a bit crazy. Here's what I've been up to the last few days as I wrapped up my trip with family in Florida.
1) Openwater swim time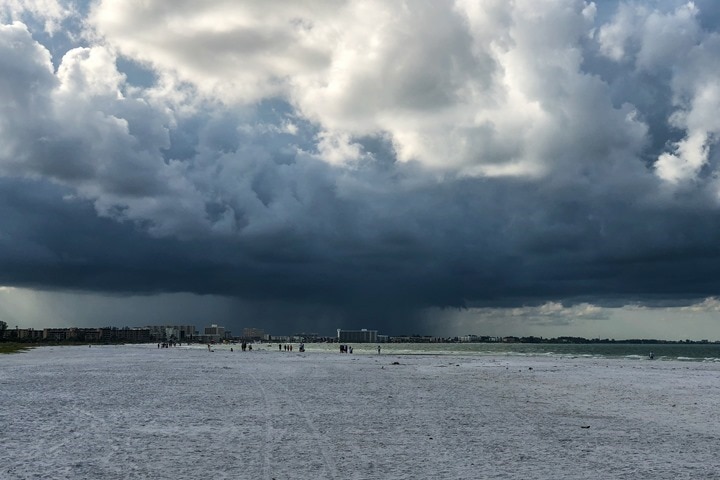 An apparent red tide be damned (and the clouds looked worse than they were – they had already passed through), Friday I wanted to get an openwater swim in. It was mentally on my very Jello-like schedule, and thus, it needed to happen. Mostly, because I wanted it for data.  A number of you had asked for comparative data between a Fenix 5+ and a Suunto 9 GPS – head to head style.  So my plan was to do one on each wrist, and then another reference GPS on the swim buoy like usual.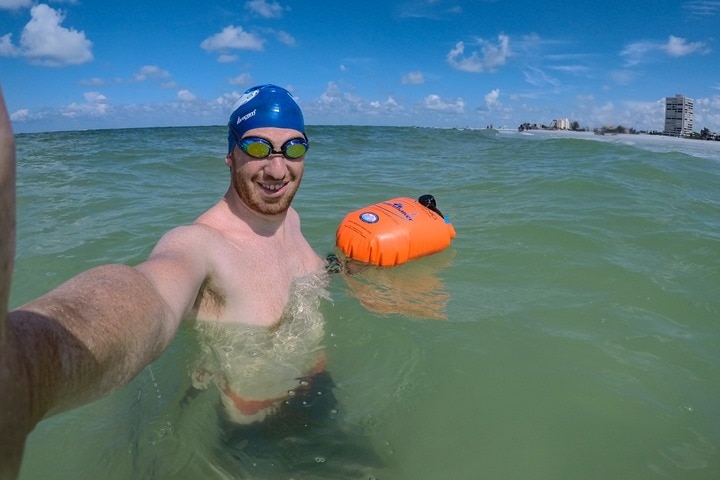 Except, plans rarely work out. And both companies will soon be getting 'Love, DCR' e-mails in their inboxes.  In order of failures, the Suunto 9 unit (which is technically still in beta at the time for another 2-3 days) wouldn't let me press start all of a sudden.  Well, technically I could press start, but then it brought me back to the beginning of the dashboard screens.  It very much did not want me to swim that day, which is too bad, as that was the unit I was most looking forward to.  I had seen this same issue about a month ago, but it required hard resetting the unit via a desktop computer. Something I couldn't do standing in knee-deep water ready to start swimming.
So as I stood there in the water I committed to getting the swim done anyway.  Not that I had a choice, The Girl was set to pick me up 45 minutes later, so I might as well do something other than sit on the beach.  Swim it was.  Off I went with the Fenix 5+ on one side, and a reference FR935 attached to the swim buoy.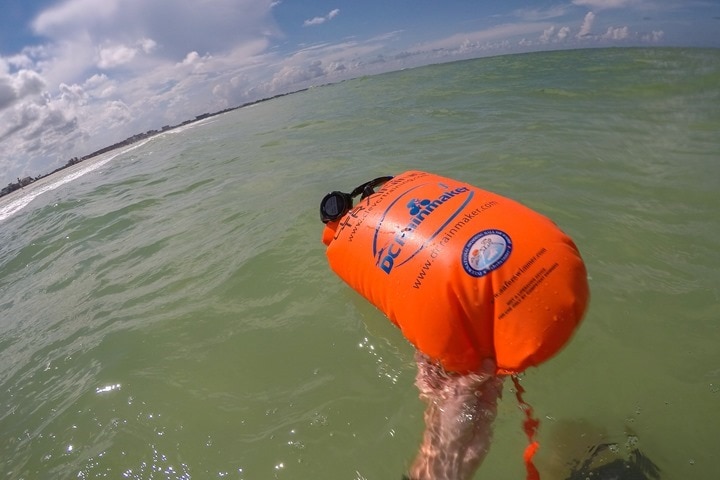 Nice swim, one-way since I find that most interesting.
Except one problem, the (production) Fenix 5+ wasn't accumulating distance properly. As I swam, it wouldn't show my increased distance, but rather only once I stopped and surfaced long enough, at which point it slowly displayed my accumulated distance to that point.  Like watching sand in an hourglass.  Odd stuff.  Also, the tracks were just connecting the dots between these points, not my actual swam track route.
Not sure what's up there.
On the bright side – the FR935 tracked perfectly on my swim buoy…in running mode (I use running mode when doing reference tests because I can force it to 1-second recording, versus openwater swim mode as a reference would down-sample to a lower rate).

Oh, and the swim was nice too.
2) An Island Looped Ride
A few hours after my swim, it was time to hit up the bike.  I was trying to test something new. Actually, a bunch of something's new.  And all the something's failed in their own unique ways.  One unit had broadcasting issues, another unit just crapped itself entirely and was totally unusable, a third unit failed after 5 minutes, and a fourth unit would work for a while and then get distracted temporarily.  Apparently this was not such a good day for testing.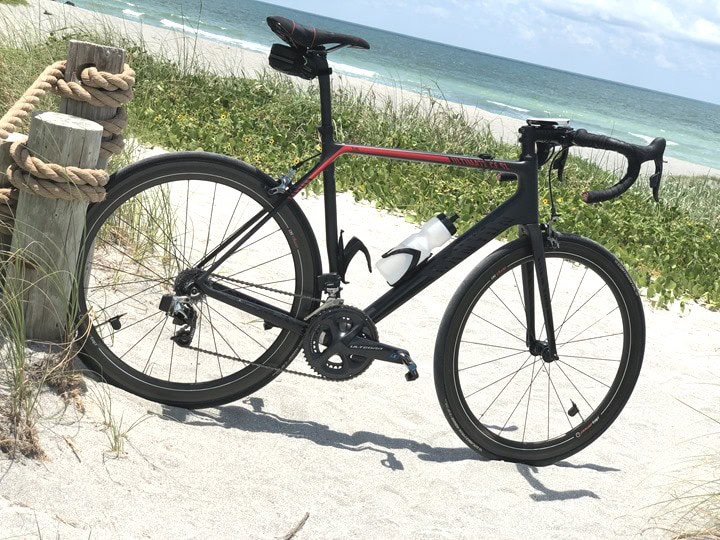 Which I think is something that may be sometimes 'missed' in the entire review process: How often you have to 'throw away' data sets. While the PowerTap G3 hub as a constant being the only functional power meter on this ride, with three other power meters having issues, that entire ride is a 'loss' from a data standpoint.  Similarly, on the HR sensor front – while having two sensors is OK, I much prefer three or more sensors. So the loss of one sensor there is tough too as it's not nearly as complete a picture as I wanted as part of upcoming reviews.
On the other device front, it did largely work, and the distractions weren't critical path and could be considered minor beta bugs for now.  So ultimately at the end of the day I did get useful data and testing out of that ride.
And, like the swim, at least I got a nice workout in.  Sunny and all!
As a side note, at the turnaround point, I snapped this pic: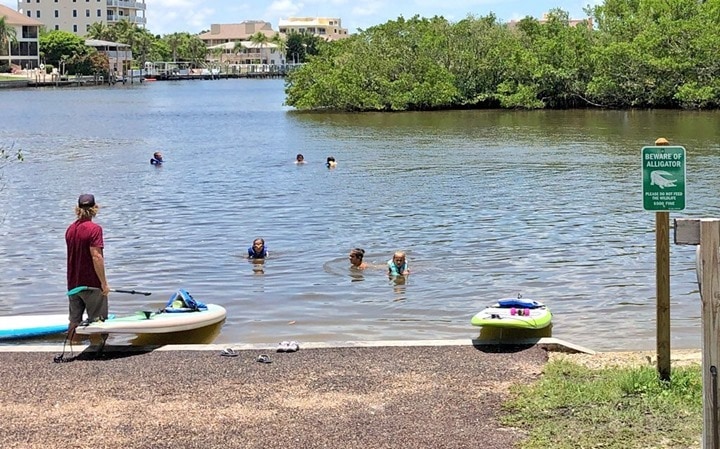 #Florida
3) Plenty of pool time
After my ride I had one priority: Jumping in the pool.  Doing rides at the peak of daytime high temps in the hot Florida sun isn't entirely ideal.  But what is ideal is jumping in the pool post-ride. I can't find said photo at the moment however. It's on one of my GoPro's still in a suitcase somewhere.
Still, as with every other day in the last two weeks, we spent considerable time in the pool with the kiddos.  Because that's what family vacations are for!  And of course, they loved it.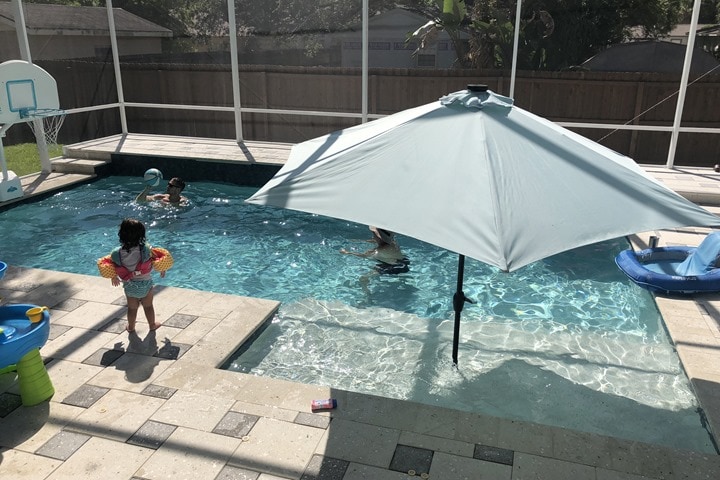 Note that no official pool swims were logged during my time in Florida.  Though, I probably logged about 20-30 hours of pool floating time. 🙂
4) Lots of unboxing things (and reboxing them)
Despite being in Florida at an AirBNB, I turned the garage into an unboxing studio, as well as a test lab.  Part of that studio setup worked well, and other parts not so much.  For example, my planned Fenix 5 Plus unboxing videos turned out like crap due to the overhead camera both rotating constantly and somehow being out of focus.  It was unusable, and without any close-up shot, unboxing videos would be tough.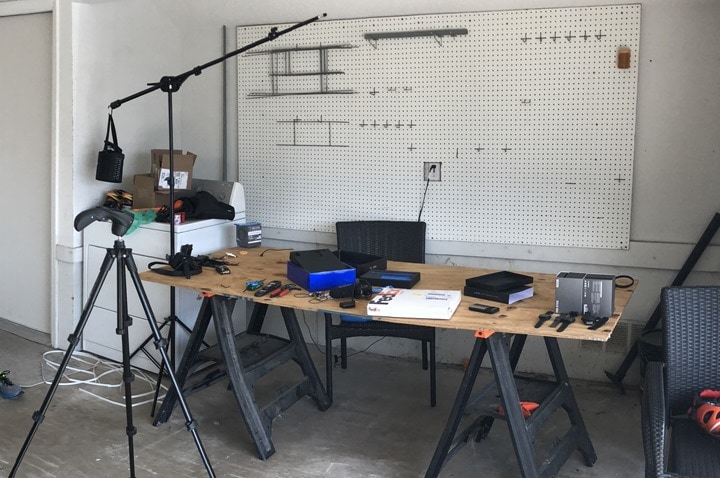 Thankfully, I always assume failure.  Thus, I unbox somewhat carefully if you watch my videos.  So I was able to re-box and unbox it again. Actually, I technically did this three times – once more for photos too.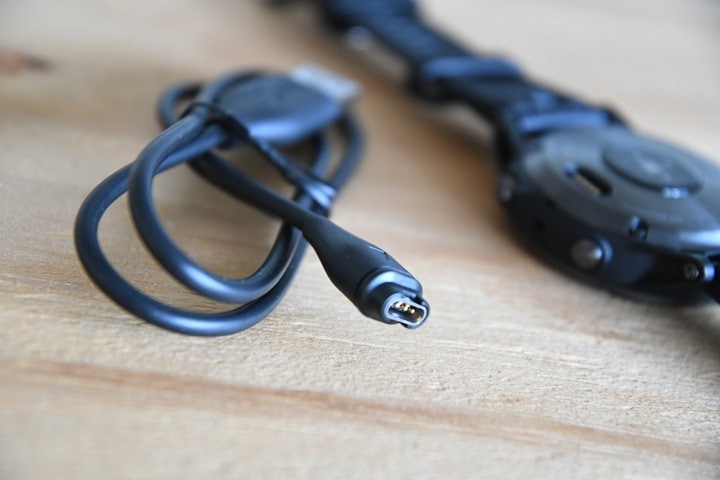 All of which I'm optimistic I'll edit the video and pop online in the next day or two. Thankfully the second unboxing video take went super-smooth and will make editing a breeze.
Also, I unboxed a pile of other things I can't show you for a while.  They then went into another box and got sent over the ocean. And that ignores the products I re-boxed to send back to various companies (for example, the Garmin Fenix 5+ boxed products are already set to arrive back at Garmin tomorrow). My unboxing and reboxing game was strong on all levels this week.
5) Flew back home to Amsterdam
After a couple of weeks in Florida visiting both sides of the family, it was time to pack up all the things (so many things), and work our way back to Amsterdam.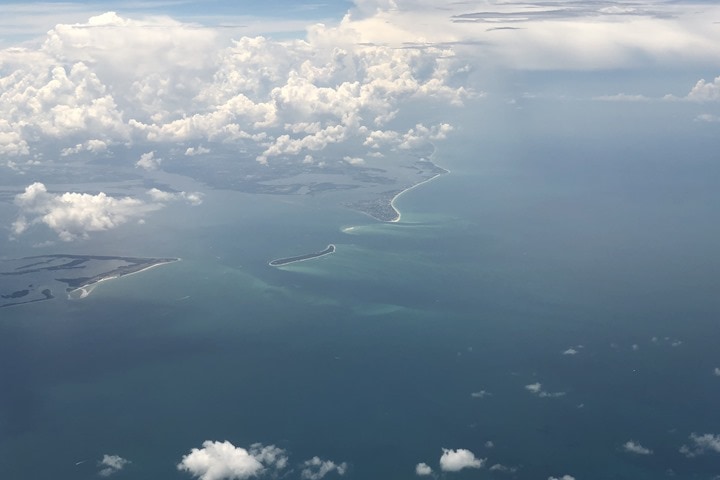 Out of the couple dozen transatlantic/transpacific flights we've done thus far with the Peanuts, this one definitely went down as the best so far. I credit the vast majority of that to simply getting a car seat for her and strapping her in to her own seat on the plane.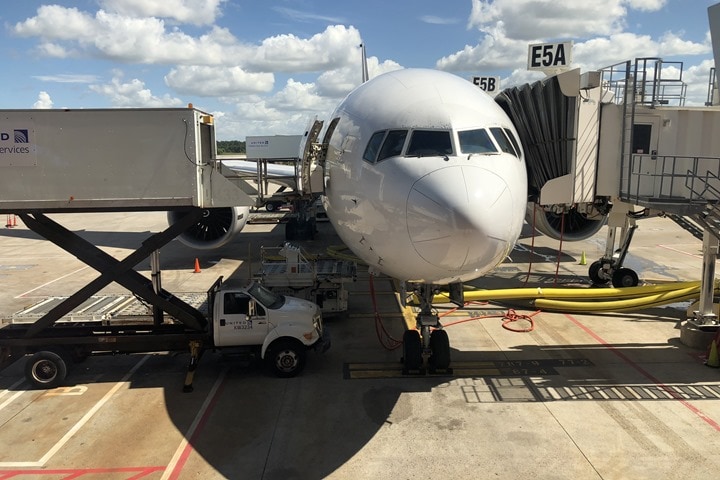 In many cases, the cost difference for international flights between a lap-child and a standalone seat is just tens of dollars (especially true on Air Canada, and usually United internationally too).  This makes it so she has a place in life on the flight, and isn't just trying to escape our grasp for 10 hours.  Also makes sleeping for all people involved a heck of a lot easier.
Thankfully with the flight being half-way normal, it made the Monday morning redeye arrival into Europe non-horrible. Ideal since with the flight delay it was less than 90 minutes later I was meeting with the first of two companies that flew across oceans to visit for a bit. Oddly enough, folks from both companies had also done the arrival that morning thing.  So everyone was in strong need of caffeine.
With that, the final two weeks of crazy before Eurobike begins!
///
Unrelated side note: If you saw my piece on Friday about Garmin adding Galileo GPS support to the original Fenix 5 series, I just received details on all the other devices that are getting a Galileo firmware update (including the FR935). Full list has been appended here. Figured I'd mention it here, just in case some of you somehow don't follow me on Twitter where I post quick things like this.