With an exactly 7 days trip to the US complete (almost to the minute in fact), I'm working my way back to Europe as we speak.  But here's what I was up to, spending the last few days in warmer weather.
1) So Much Sea Otter!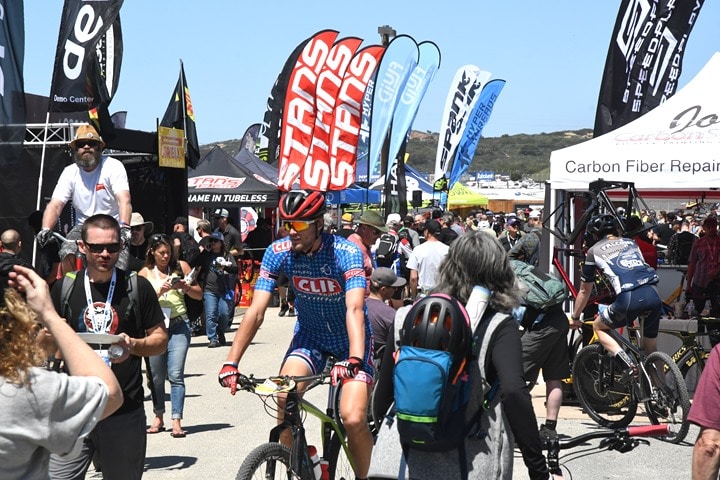 I'm just going to point out the obvious: The vast majority of my weekend was spent at Sea Otter in California, talking with companies, people, and just generally wandering around.
That unto itself could be subdivided into a gazillion random things, but I'm just going to call it one big random thing!
2) Loads of Mountain Biking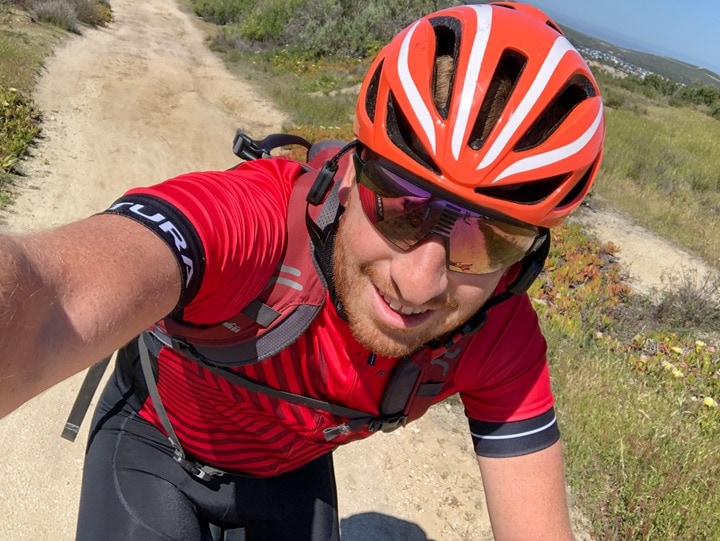 I love mountain biking. Regrettably, I only get to do it a few times a year. Mainly, attached to trade shows.  In general, my mountain biking is clustered into 2.66 chunks:
A) Interbike (full chunk)
B) Sea Otter (full chunk)
C) ANT+ Symposium (partial chunk)
D) Short stint rides on a trip (partial chunk)
The first two are when I can take out a mountain bike(s) for a full day or so.  Whereas the second two are often just a single ride, or, if I'm doing filming for something else like drone stuff, sometimes I'll do some riding that way.  But it's rarely focused on the ride, and more on the product I'm testing.
In any event, I got in as much riding as I could this weekend. And the landscape around Sea Otter is fantastic for someone like me that lacks meaningful mountain bike skills for more advanced terrain.  I can carry speed, and generally not have to worry about falling off a cliff.
Whereas up in the mountains near Banff, a wrong or unexpected turn can very easily become deadly.  Or more importantly – highly embarrassing in front of all the entire industry when you have to walk down this crazy steep section.
The best ride of the weekend was actually Saturday. Like any other attendee, I simply used the various demo bikes available at the show from all of the mountain bike vendors.  In the case of Saturday afternoon, that was the Specialized Stumpjumper.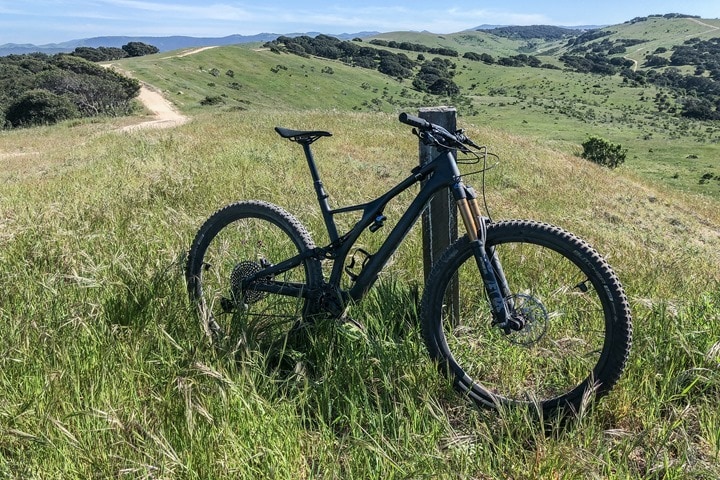 I don't know anything about mountain bikes, so in all honesty it felt just as fine as the Diamondback Release I demo'd in the morning, and just as fine as the Pivot 429 I tried the next day.  For me, it was about the trails.
I followed the 'MTB Tour' route as it departed the festival area and headed off into the hills. Because I started around 3:30PM or so, there was nobody out there.  In fact, I didn't come upon someone for an hour later, till around mile 6 or 7 perhaps, when I casually asked exactly how long this track was.  Turns out…28 miles.
On this terrain with all the climbing, that'd take me a number more hours to complete.  Which was kinda-sorta a problem.  First, it was about then I realized the festival shuts down at 5PM (including the company booths).  And second, I wasn't super sure on how to get back.  I was hardly lost, and the signage was great.  It's just that if I wanted to make it a 15 mile ride instead of a 28 mile one?
Umm…not so much.
So, I just kept pedaling.  I knew that eventually they'd intersect fire roads and those, in theory, take me back to home.  Ironically I did have the Edge 520 Plus with routing, and it did have trails on there for me.  But I was hesitant to follow the suggestions it would give for the shortest route back, merely because there's a huge dependency on it being the right trail direction (which may not be in the database), as well as being a trail currently in service (some were shut down).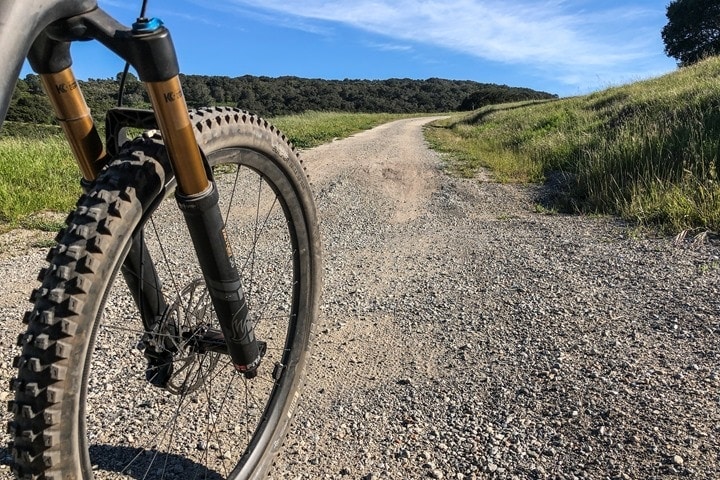 Thankfully, about 15-20 minutes later I came upon a pile of fire roads intersecting, where two other dudes were pondering life.  They helpfully gave me the correct fire road back to the main area – a mere 15-20 minute climb and I was back.
Now…only to find some mountain biking near Amsterdam. Guess I probably gotta find the mountain part first.
3) A drive to Big Sur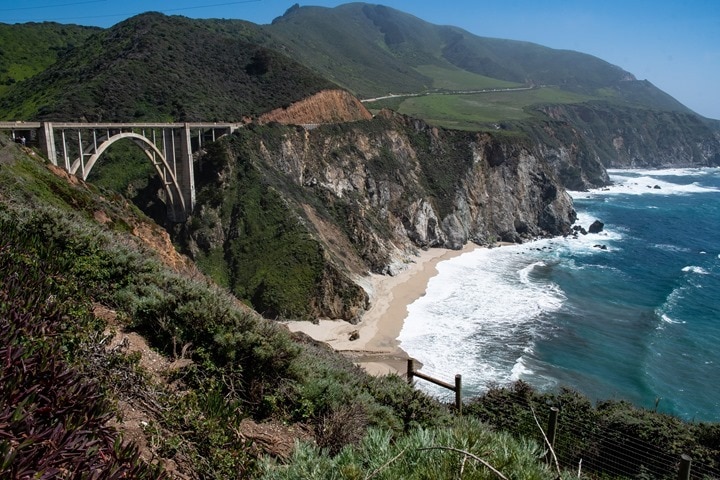 Like anyone from virtually any country, you've likely got various regions of that country you consider the most incredible scenery in the country (if not the world).  As an American, I've got a handful of those that sit atop my list. No, not Tacoma, Washington. Sorry.
Within the list are a handful of spots in Washington State where I grew up, along with some in Hawaii, and then finally, the coastline near Monterey. It's mind-bogglingly beautiful – and just far enough out of the way that while it is rather touristed, it's not as nuts as the core of San Francisco, NY, or LA.
In any case, after wrapping up my last ride on Sunday, I headed south for the afternoon. I wanted to test a few other devices, as well as just simply enjoy the coastline.
That drive did not disappoint.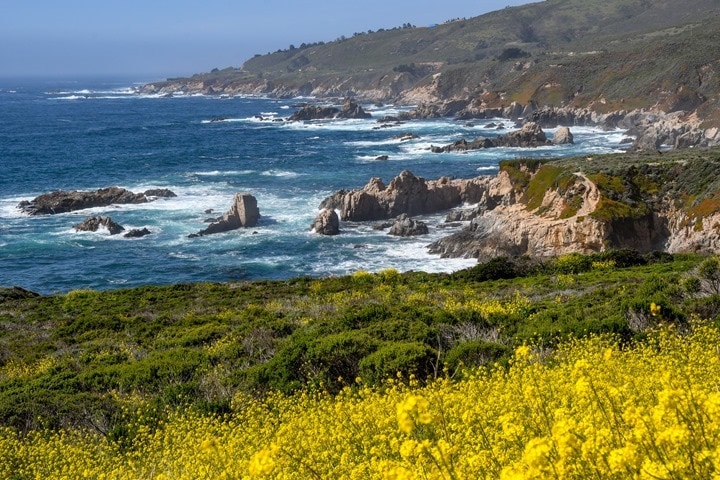 I suppose one could quibble with there being a tiny bit of haze due to the marine layer starting to come back in, it's stunning down this way.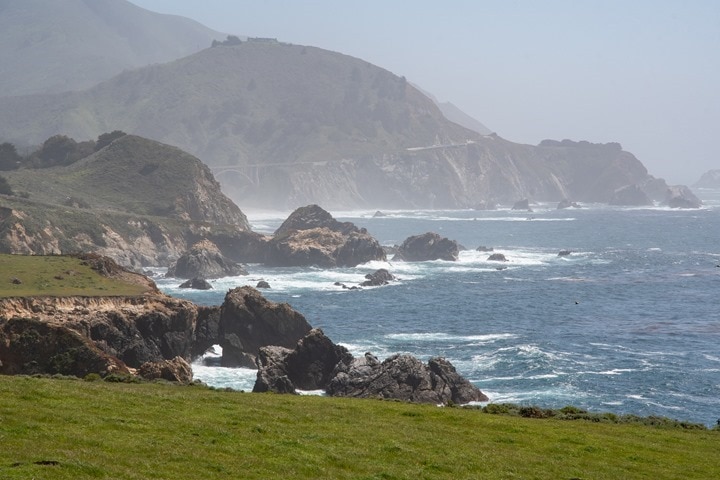 I've previously driven and wandered down the remainder of the coastline to San Diego, but with the closure of the section around Big Sur due to a landslide, we didn't fit it in last year on our trip.  Super glad I was able to find some time Sunday afternoon though…even if it meant sitting in traffic for over an hour coming back into town.
4) Buying all the helmets!
Last year at Sea Otter we purchased a bike helmet for The Peanut.  Nutcase was there and like most companies at the show, they had a show sale on certain units.  So we took advantage of that to pick up her helmet, which undoubtedly you've seen in many a photo over the last year (the one below ironically taken in the Netherlands):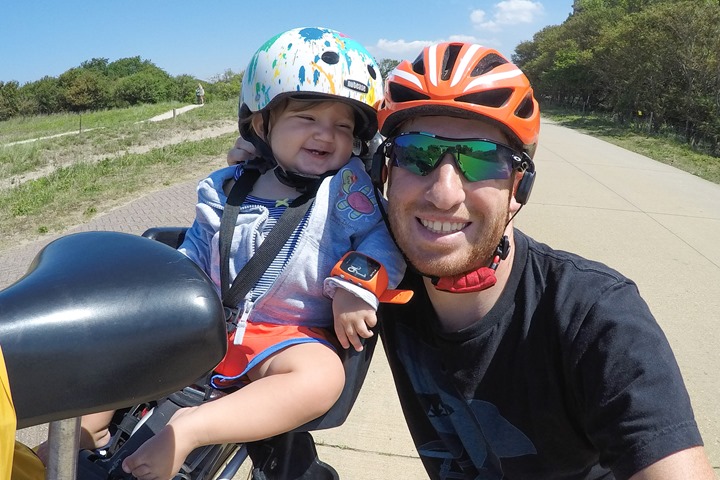 But that left Peanut 2 without a helmet, and by Dutch standards, she's only a couple weeks away from being totally legit for cycling.  Thus, I went back to the well of the Nutcase booth to pick up a different one for her. Unfortunately, said well was dry. They weren't doing any on-site selling this year at all. Sad panda.
So I then began a search for the specific color scheme that was 'pre-approved' by The Girl for purchase.  That resulted in about 15 or so bike shop calls, where I eventually found a shop that had them in-stock on the way to the airport.  Thus, P2 now has a helmet.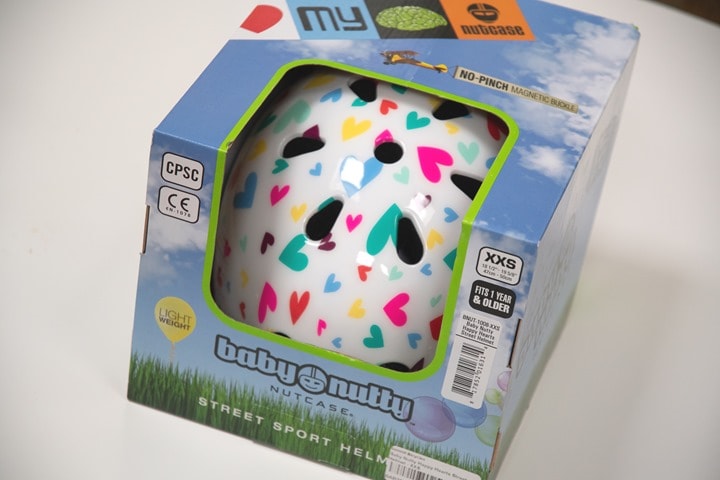 But that still left The Girl and I. We both have road bike helmets (and even an assortment of aero helmets), but neither of us have regular 'city' style helmets that are more commonplace in Amsterdam. Not that helmets are all that commonplace in Amsterdam for day to day riding, but if one were to wear a helmet, it'd be a more casual looking helmet.  So after a few more bike shops visited and called, I settled on two different models.  One for myself, and one for The Girl.
Hers is the Nutcase Navy Dot, while mine is the Bern Watts Thin Shell. I didn't even notice the name till I wrote it out now. Awesome name for a helmet.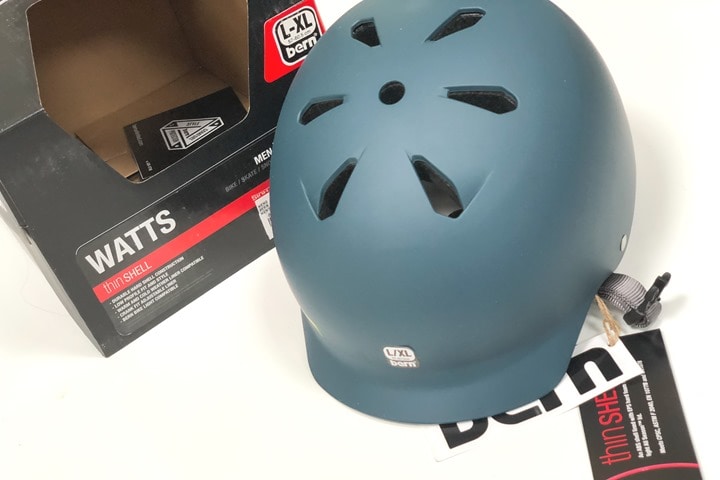 All-in, my suitcase in the belly of the plane has four helmets within it (inclusive of the helmet I took to Sea Otter). Actually, it's a large cardboard box of goods, including other gadgets.  Either way, I'm armed with helmets now.
5) Back to Amsterdam
And with Sea Otter wrapped up (at least on-site, I've got plenty of photos and videos to sift through still), I packed up a boatload more than I started the trip with, and headed up to the airport.  In my case, I flew out of San Francisco International Airport, versus directly out of Monterey.  It gave me a bit more flexibility with timing, as well as a few stores to pick up things along the way to the airport.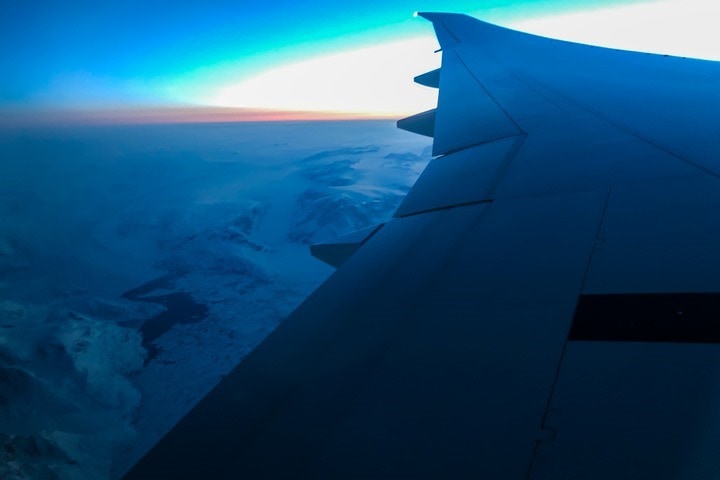 And now I sit here writing this, over Greenland, about 3 hours remaining until I get to Frankfurt, before a short hop over to Amsterdam.
Heck, maybe I'll even luck out and find office space this week.  That'd be awesome, especially since I'm coming back with three boxes full of new gadgets. Woot!
Thanks for reading, and have a great week ahead!