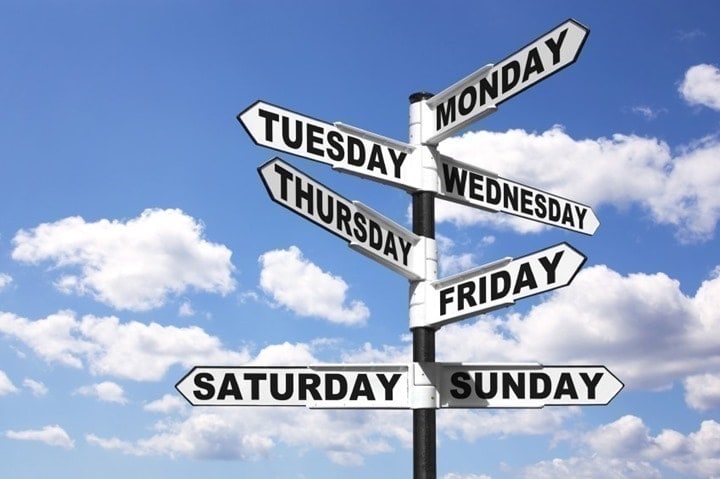 The Week in Review is a collection of both all the goodness I've written during the past week around the internet, as well as a small pile of links I found interesting – generally endurance sports related. I've often wondered what to do with all of the coolness that people write, and while I share a lot of it on Twitter and Facebook, this is a better forum for sending it on to y'all. Most times these different streams don't overlap, so be on the lookout at all these places for good stuff!
So with that, let's get into the action!
DCRAINMAKER.com Posts in the Past Week:
Here's all the goodness that ended up on the main page of DCRainmaker.com this past week:
Monday: 5 Random Things I Did This Weekend
Tuesday: Quad Lock Cycling Phone Mount In-Depth Review
Wednesday: Specialized Power Cranks Power Meter In-Depth Review
Friday: Outside Magazine DCR Article: A bit behind the scenes
Sports Tech Deals This Week:
This weekend a massive boatload of sales kicked off, mostly wearable focused. I suspect some of these are driven by the various Fitbit announcements as of late.  Still, certainly lots of goodness to be had in here. I've put a little star next to the ones I think are the best deals.
| | Product | Sale Price | Amazon | Clever Training | Sale Notes |
| --- | --- | --- | --- | --- | --- |
| | Apple Watch Series 5 - $100+ off | $299 | Amazon | N/A | I believe this is the best deal we've seen to date on the Apple Watch Series 5, at $100 off. I wouldn't expect a new Apple Watch anytime soon (typical release timeframe is fall, but who knows this year). This is for both the 40mm and 44mm versions. |
| | Garmin Foreruuner 35 - $50 off | $99 | Amazon | N/A | If you're looking for a solid budget GPS running watch, it's hard to go wrong here. Sure, it's a few years old now, but it'll track your race just fine and upload to Garmin Connect and all the other Strava-like sites as well. |
| | Garmin Vivoactive 3 | $129 | Amazon | Clever Training | ⚡ Obviously this is the previous edition, but dang, it's still a good price for a great little GPS watch. This has mostly been on sale at this price range for a while now, however, I've included it in the list merely because if you're looking for a deal then this is probably one of the best deals out there. |
| | GoPro Hero 8 Black - $100 off! | $299 | Amazon | Clever Training | ⚡ This is a great deal - and the lowest we've ever seen the GoPro Hero 8 down to. Of course, I don't expect a new version anytime soon (GoPro always release late Sept/early Oct). But, the Hero 8 is my go-to cam these days. |
Then there's also this from previous weeks:
STAC trainers are 20% off, and include a free riser block: You'll remember these are the totally silent trainers (as in, zero sound at all).  My latest post on them is here. (Runs till March 30th)
YouTube Videos I Made This Week:
Here's what hit the tubes over on the You of Tube, definitely don't forget to subscribe there to get notified of videos the second they hit!
Stuff that I found interesting around the interwebs:
Here's a not-so-small smattering of all the random things that I stumbled on while doing my civic duty to find the end of the Internet.
1) STAC Zero Silent Controllable Trainer goes on sale: You'll remember my preview post from last fall. Now, you can pre-order it for delivery this summer. I should have a unit arrive in a couple weeks, giving you hopefully enough time and information should you want to make the early-bird pricing cut prior to April 30th. Given I've previously seen their setup as fairly accurate, the key item here I'll be looking for is ease of configuration/setup, and speed of responsiveness.  Chatting with them they've made the config/setup easier than their past units, so hopefully this will be a solid competitor for the 2018-2019 trainer season.
2) Android Wear renamed to Wear OS: Ok then. I've never quite understood corporate renaming efforts, but especially this one. It's one thing when you control all the channels/outputs/etc so you can quickly change branding and such.  But in this case you've got numerous vendors who are unlikely to move quickly to update countless references to it across sites, platforms, apps, devices, marketing materials and such.  Not sure on this one. Albeit on the flip side, this may help iOS users realize it's not Android-specific. You can use an Android Wear device with iOS (mostly).
3) Polar sleep study with 6 million nights of data: Plenty of interesting tidbits in this post and infographic thingy.  Kinda reminds me of one Fitbit did a long time ago somewhere (perhaps someone has Google Kung Fu). Would be interesting to compare the two data infographics and see how much things align.
4) Polar also made two new M430 colors and dropped the price: They've added in a Kermit green color and a dark blue option. Also, the new price of the unit is $199/199EUR going forward (for all color variants, not just Kermit).  Also of note is that unlike Garmin, Polar names these colors rather simply. 'Dark blue' and 'green' are the official names. Whereas if these were Garmin devices, they'd be called 'Southern Lillypad' and 'Prussian Blue'. I appreciate simplicity.
5) The mother of all reports on sports tech brands social media prowess: The report looks pretty darn impressive, though, a bit out of my budget. Still, this summary from TFK will likely cover all the major bases for most readers here.
6) Zwift companion app gets solid revamp: Aside from the name, it now has a very functional workout control page.
7) Polar rolls out some Spotify playlists: Kinda neat, one each for intervals, distance, and recovery. Note that you've gotta be on Spotify to see these, but still, cool for those of us who are.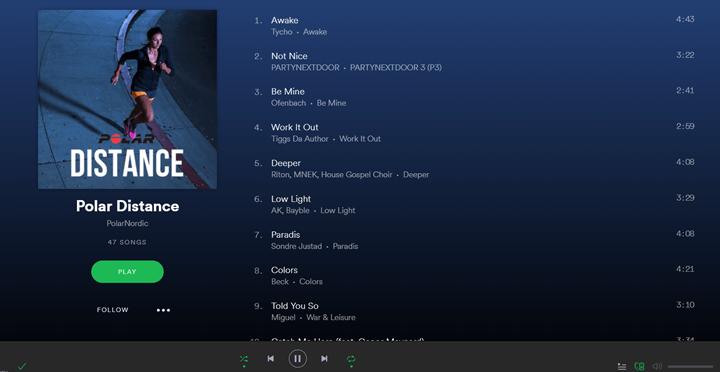 8) Xert rolled out over the air Connect IQ updates: If you've used Xert or their popular IQ data fields before, you know it's a bit of a pain in the butt to manually update the figures on them each time. Now however, it'll do this behind the scenes automatically using your mobile phone. Pretty solid. Do note you need to un-install and re-install the app for this sorcery to work.
Sports Technology Software/Firmware Updates This Week:
Each week I quickly highlight some of the new firmware, app, software and website service updates that I see go out. If you're a sports technology company and release an update – shoot me a quick note (just one-liners are perfect, or Tweet it at me is even better) and I'll make mention of it here. If I don't know about it, I won't be able to post about it. Sound good?  Oh – and if you want to get a head start on things, this page is a great resource for watching Garmin firmware updates.
Hammerhead Karoo Firmware Update: A large pile of new functionality/tweaks. Quite a pile of new items, mostly smaller in nature like data fields.  But sometimes it's the sum of the pile rather than a single standout feature.
GoPro Hero6 Firmware Update: This was actually a few weeks ago, but I missed it in the notes. Given these are rare, wanted to call it out. Mostly performance and lighting improvements.
Garmin Fenix 5 Series BETA firmware update: A boatload of fixes, a smattering of new features (including kayaking sport support).
Garmin Edge 1000 firmware update: Minor tweaks, plus new Connect IQ support.
—
With that – thanks for reading!