Here's what went down over the weekend here at DCR HQ!  Speaking of DCR HQ, don't forget that we're just under two weeks away till the Annual DCR Cave Open House! Be sure to register!
1) Delivery Friday!
Friday turned out to be a strong convergence of delivery peoples in my general direction.  I had a box from my US mail forwarding addressing bringing various goods over.  Then I had my previously ordered iPhone X.  And then finally my also long-ago previously ordered GoPro Fusion 360° cam.
In that box from the US mail forwarder was a variety of things, including the Rylo cam (yes, the one with 36 Amazon 5* reviews before it starts shipping).  But apparently I can't show you it until later today due to embargo (even though it's already announced).  So, you'll have to wait until later sometime to see that.  I'm looking forward to digging deeper in that.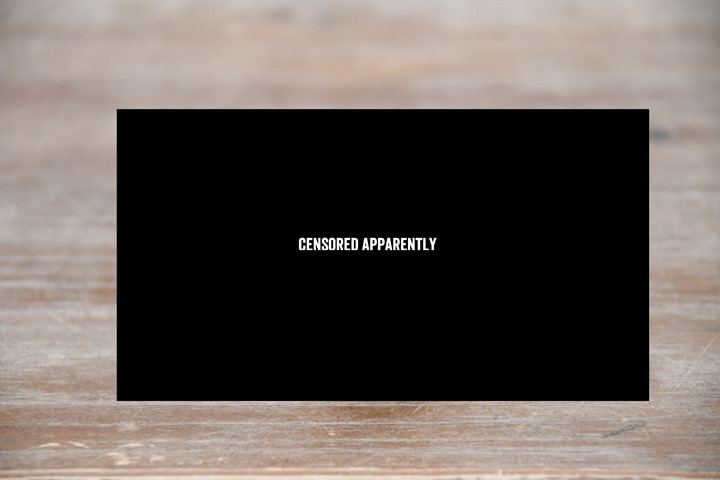 Also in my mail forwarding box was a variety of random things, like an HDMI splitter. I wanted that because I was trying to film an upcoming Zwift Apple TV video, and it was becoming a bit of a @#$#@ to record the video (using this thingy), while also seeing it on my TV (and having that in frame).  So this cheap little accessory worked perfectly for that purpose, splitting the signal to both my TV as well as my computer for recording.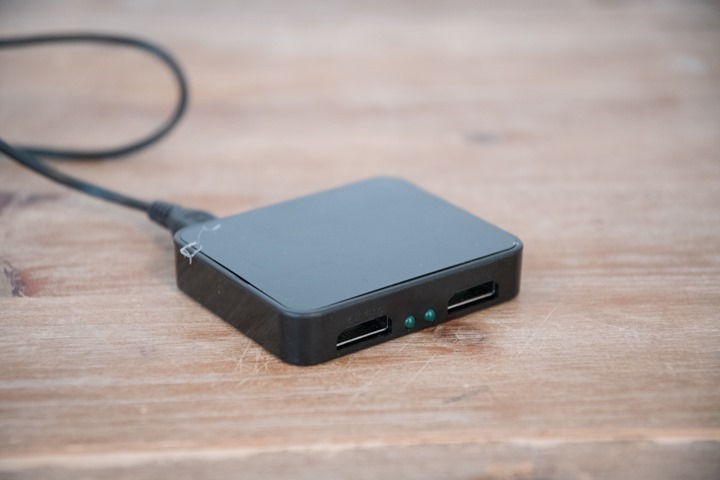 And then finally, the Apple X (pronounced 'Ten' according to those that care).  This was more about replacing my older phone because the microphone didn't work on it anymore (and Apple Care stopped covering).  So we did that back in June, and The Girl will now take that largely new iPhone 7 and I'll have gone with the X.  I prefer the smaller size of the X over the larger 'Plus' phones, but I really wanted the dual lens setup for photos.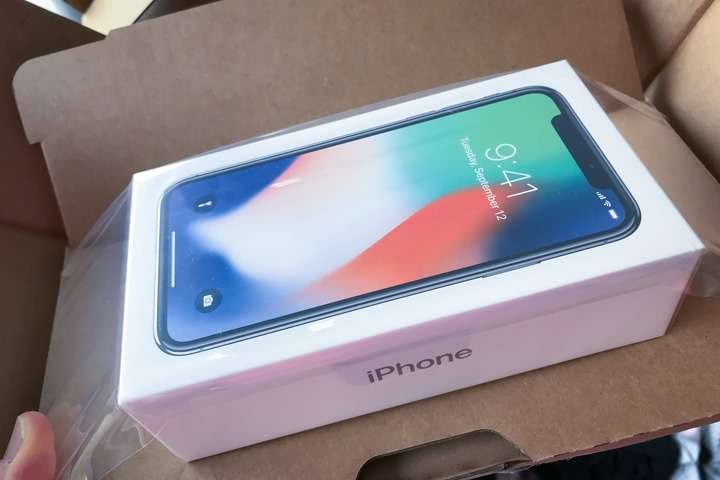 As for the notch? Shrug. It looks stupid when I'm watching YouTube videos because the aspect ratio is now all wonky.  But beyond that it doesn't bother me.  The Face ID piece works reasonably well for me, though without the home button now, getting used to the switching of apps is annoyingly slow.  And I love…love…love the camera.  There ya go – my tech review in under five sentences.
2) Friday Lunch Date:
After a week of being largely hospital and then house-bound with the new one, we decided to head out for lunch together at one of our favorite breakfast spots – Holy Belly.  The Peanut was off at daycare, so no need to worry about her.  And Peanut 2 (the new one) is pretty content sleeping about 90% of the day. And the remainder of the time, she's pretty quiet.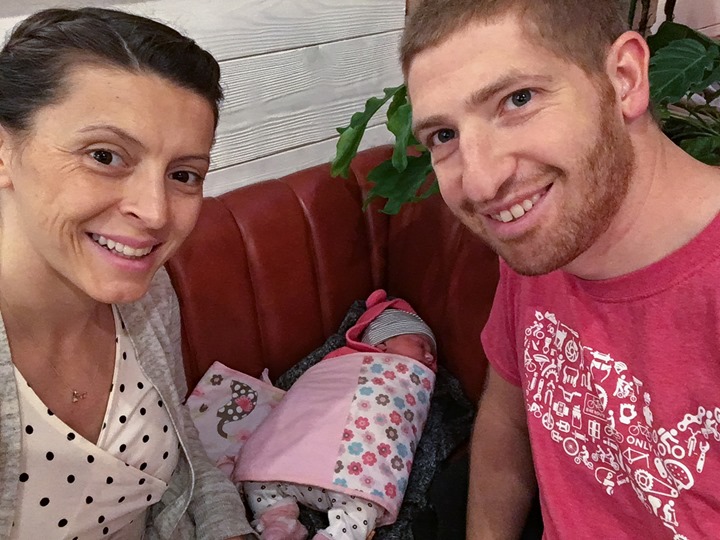 Lunch was awesome as always.  For the first time ever I went with a non-breakfast dish and did one of their specials.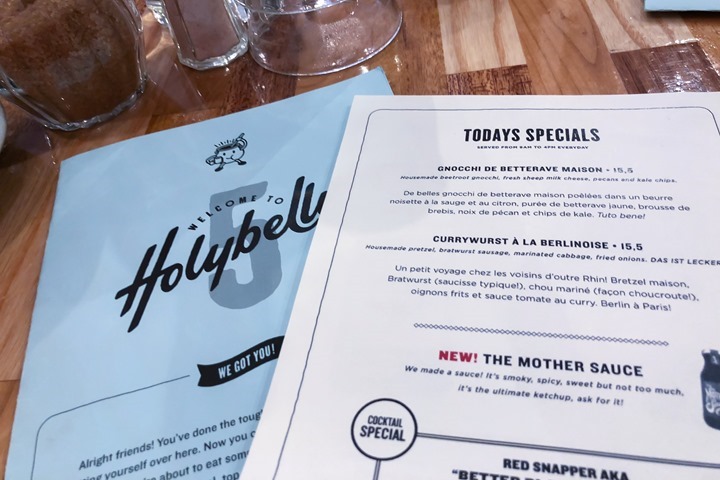 I watch their Instagram feed countless times per day, and it's largely what drives whether or not we make the trek across town.  This day was definitely worth it!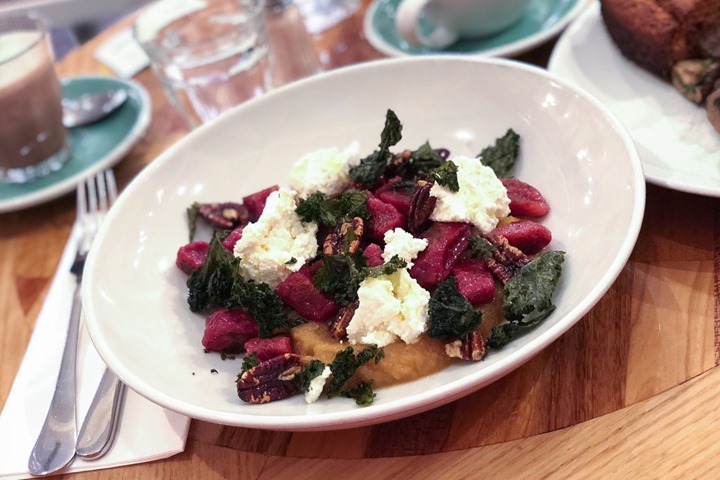 Afterwards, we poked around a few stores nearby, and then headed back home where I had some late afternoon conference calls.  Just a lazy and easy lunch.
3) GoPro Fusion Unboxing!
As part of my assortment of Friday goodies, I had the GoPro Fusion in there that I bought.  So obviously, I got right onto getting my unboxing video and photos done: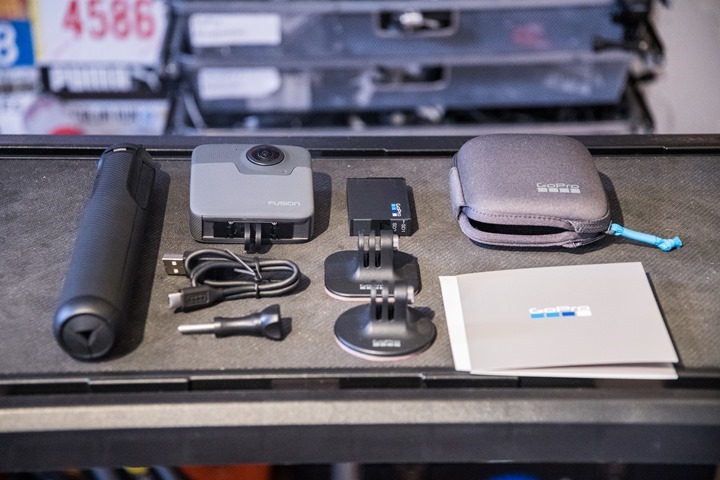 Here's the full unboxing video I put together:
And then I went outside and played with it a bit at night (it gets dark here far too early for my liking!), so here's that clip:
And here's a daylight clip if ya want as well.  Then a cycling one as soon as I can get it all exported!
I'll have a bit more in a full in-depth review hopefully very shortly.  It's fairly simple to cook through this one, as it doesn't have quite as much complexity as even a regular GoPro Hero 6 camera would.
4) Enjoying fall colors
Every day over the last few weeks I've stared out our windows and keep thinking we need to go across the street and take some nice photos while the gardens are in their fall best.  Just with The Peanut playing around in the leaves and such.  And then each day something else comes up and we never quite make it over there.  On Saturday though, we made like Parisians and enjoyed the city's parks.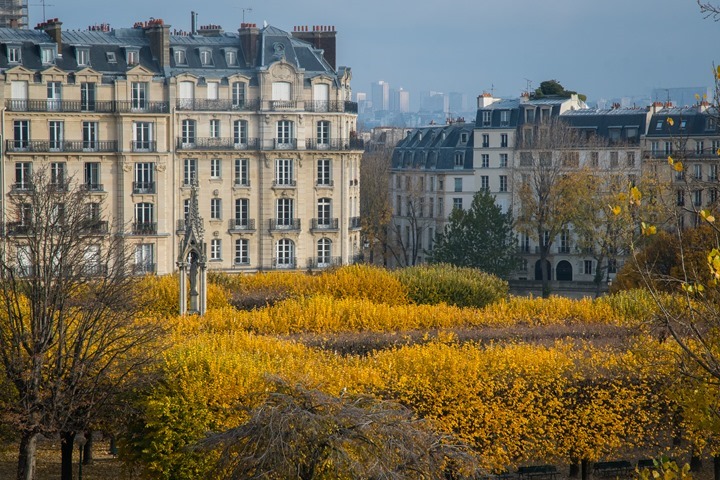 More importantly, I got some good family pics.  On the average day I take between 100-300 photos with my DSLR camera.  Yet, almost none of them these days is family focused unless it's out at a specific event (like going to the farm to pick pumpkins).  Mostly, I just use my phone.  But today, DSLR it was (this is my DSLR setup, for those curious).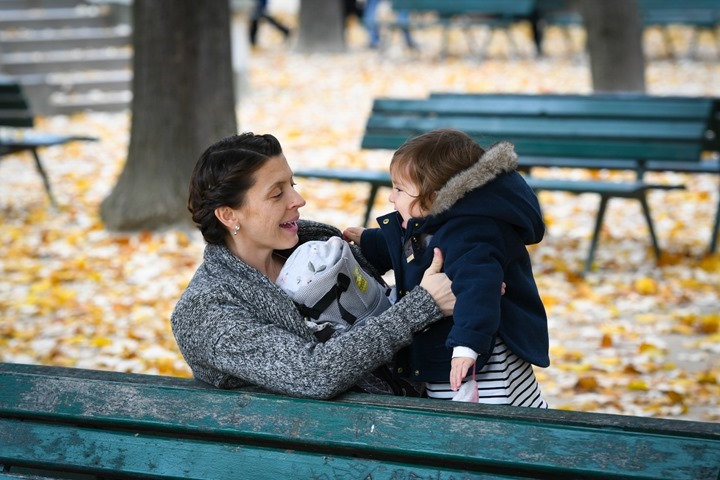 We had grand plans to go further afield for food, but after doing a slow meander through both of the islands and their respective parks, we just headed home.  338 photos later…
5) Cycling the city:
I had about a two-hour window while The Peanut was taking a nap on Sunday to squeeze in a brief ride.  Just enough time to unbox the Rylo cam (which was thankfully pre-charged and fully updated on firmware), and then rig up the GoPro Fusion cam on a few different mounts for the ride (helmet, handlebar, rear wheel).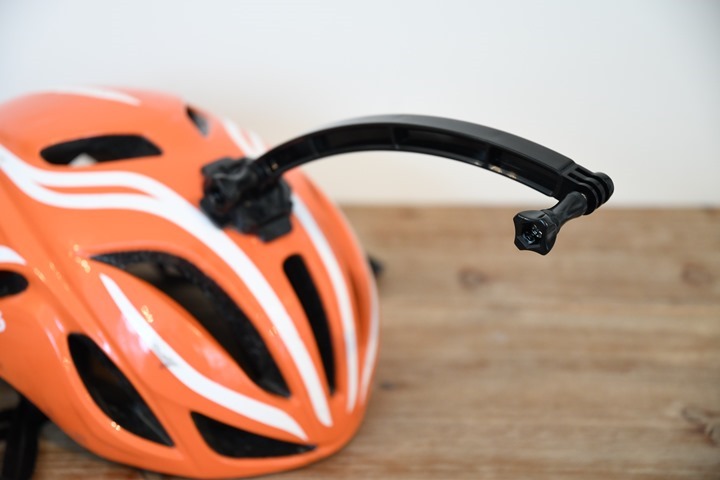 Except, the above mount I bought sucks. It probably couldn't even hold a Snickers bar without falling apart. So even just a very light head nod caused the Fusion to fall off (I tested it indoors first).  So instead I reverted back to the included GoPro Fusion mount: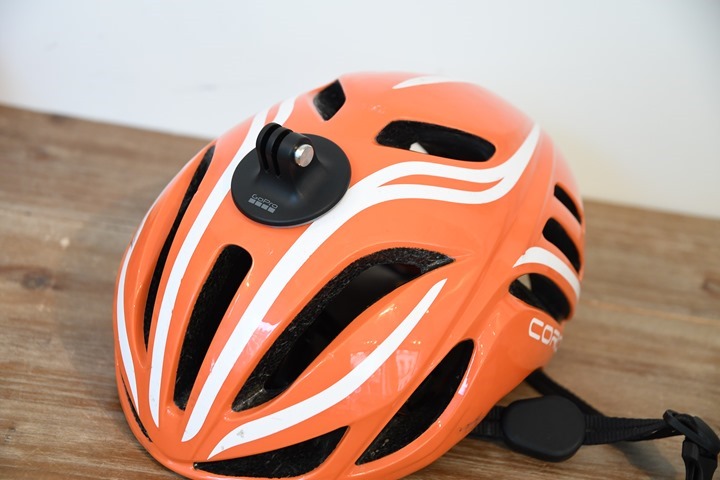 After a whole bunch of prep stuff (and eventually giving up on the Samsung Gear Sport to find GPS after waiting 10+ minutes and restarting it), I headed out.  While a bit cloudy, when you found a sunspot it was great.  Oh, and here's the thingy on my head: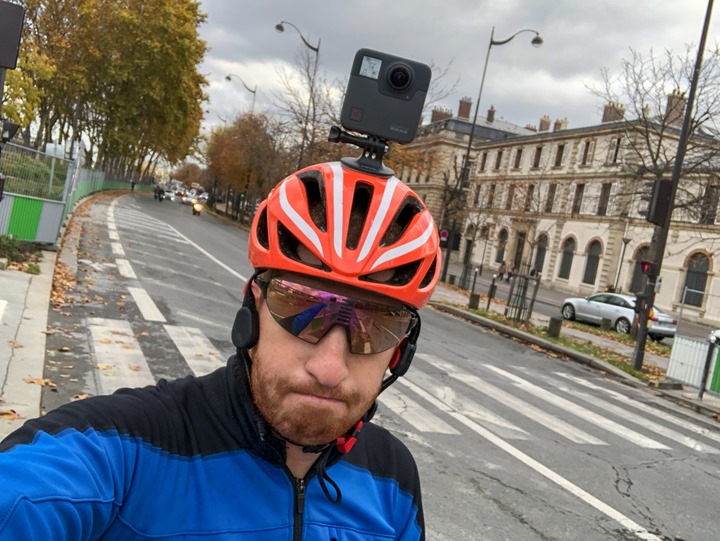 But I started out with it on my handlebars: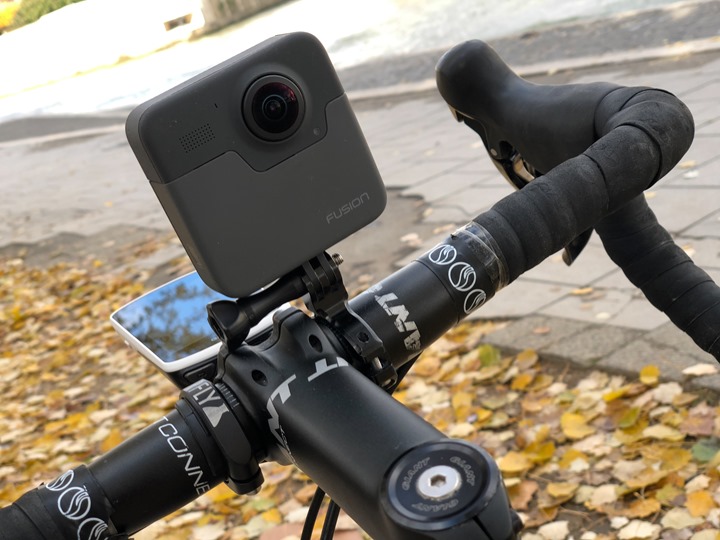 My plan for this post was to take snippets of the video from the GoPro Karma and then screenshots from that using OverCapture, which is their way of allowing you to get flat footage/clips from the spherical footage.  But alas, I started a 5-minute clip render job about 2 hours ago…and it's still processing (on a 6-month-old heavily spec'd out MacBook Pro).  And that was for something totally unrelated, so it hasn't even got to 10 clips totaling 30 minutes of footage. A pic of the queue prior to pressing 'Render All'.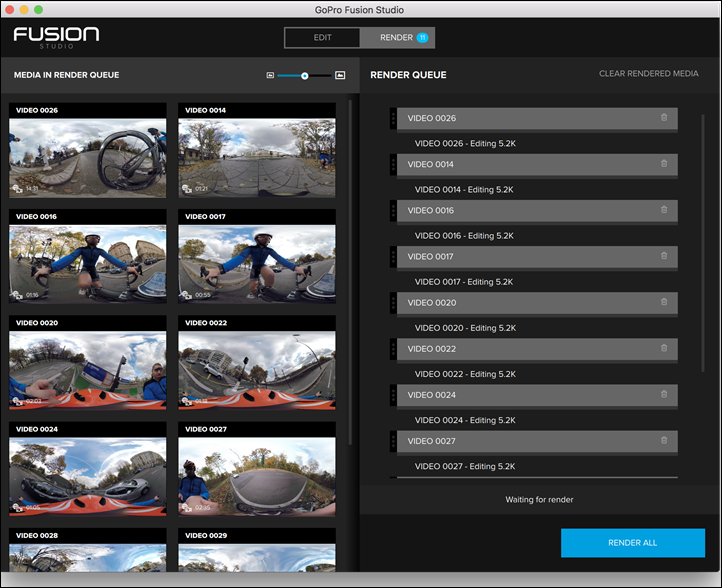 I think I'll come back next week and it'll be done rendering.  On the bright side, my experience is that once it does render – the stitch quality is very good, though I haven't had any of the cycling footage finish rendering yet (thus, stay tuned to YouTube for when it does!)
With that – thanks for reading, and get ready for a busy week of stuff leading into Thanksgiving.  Oh, and in case you haven't seen it – I've got up my Black Friday 2017 page here.  I'll publish a more formal post in a day or three with links to that, but in case you didn't notice it – boatloads of deals (current and upcoming) posted.  Note, not all deals are posted, only ones that are officially listed.  So check back often!
Have a good week!