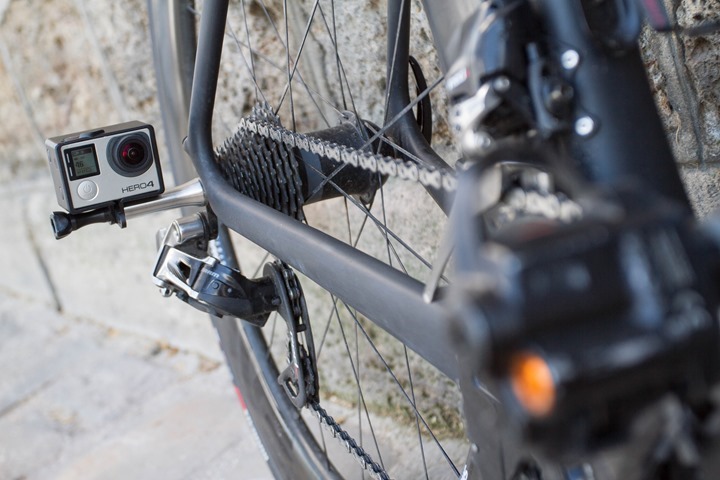 You know what I like about quick releases?  They're quick.  No, not just for the purposes of attaching your wheel – but rather, for the purposes of this post.  I mean seriously, how long a post could I possibly write about a quick release thingy?  Actually, it's not even the entire quick release – rather, it's just the itty bitty nut at the end of the quick release axle.  Just one nut.  Actually, two nuts.  That's because they sent me two of their nuts to try out.  But normally you'd only buy one of their nuts, and it'd cost you 35GBP/49USD/43EUR.
Unboxing the Nuts: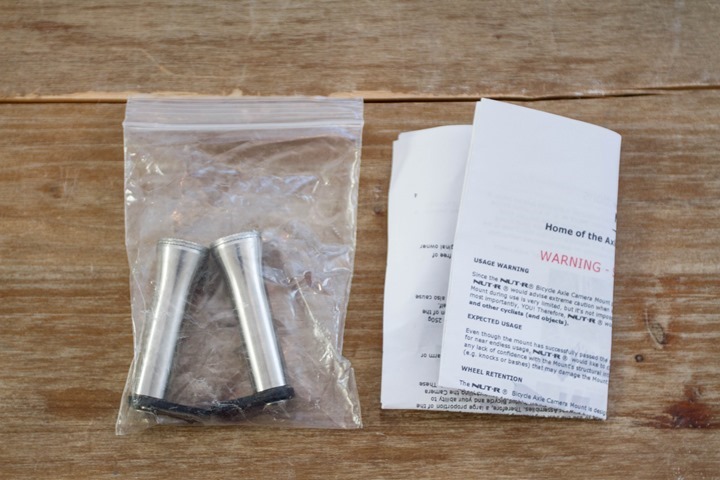 The packaging is pretty basic.  Which is good, you don't really need a lot of fanciness for good nuts.  If some perfect honey-roasted nuts can sit in a generic plastic baggy, so can the NUT-R.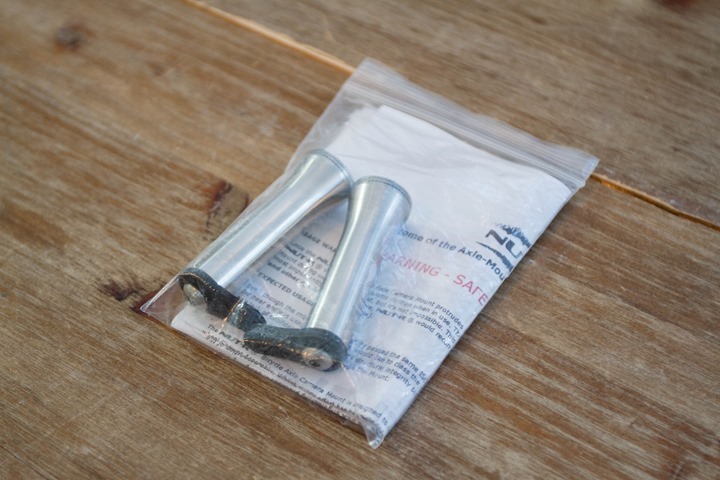 There are three parts to this nut: The long stainless steel piece, the little black GoPro adapter, and the screw at the top.  That's it.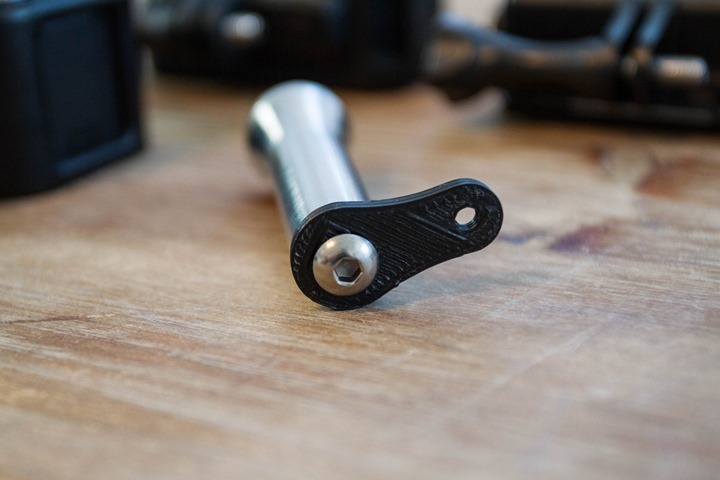 Unlike a bag of Planters though, this does come with some warning instructions for installation.  They can basically be summed up as: Just ensure it's tight.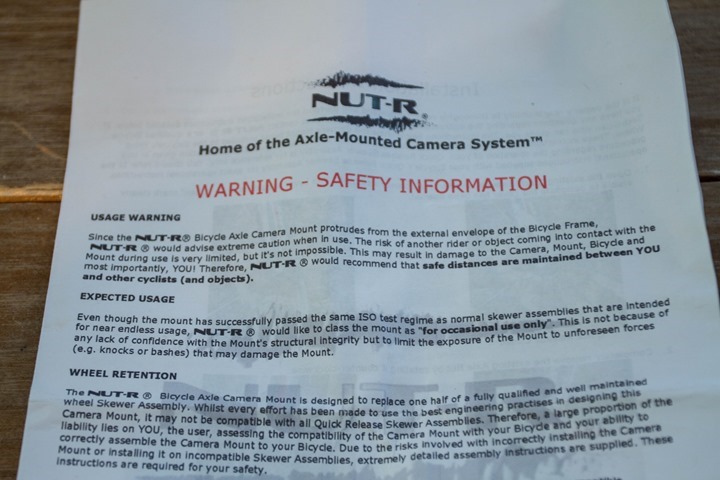 If you look at the NUT-R from a build standpoint, it's beastly.  It's not plastic, but rather stainless steel, and I can't really see you breaking it easily.  If anything, the part that I could see breaking upon some horrible impact would be the tiny little GoPro attachment piece.  But in some ways that's probably best that it's the 'break-point' in case you somehow manage to clip it.  Plus, that little piece probably only costs a few cents anyway.  Note, it's still a very sturdy piece of plastic – just, it's not steel.
Note that in my case I have two NUT-R's, though the exact number of nuts you'd have would depend on what you bought.
Setup & Config:
If you can tighten a quick-release skewer, you can likely utilize this product.  First up, you'll grab your wheel.  Actually, there's no need to remove your wheel from your bike – it just looked prettier on the table as the backdrop for my photos: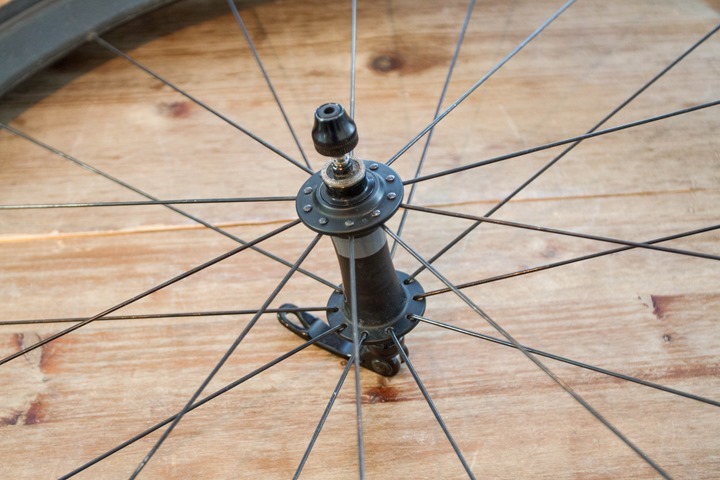 Next, you'll remove the existing quick release nut from the skewer.  The other side has the lever.  Don't try and remove that.  Simply untwist the only nut there is.  It takes a few seconds.  Leave the springy thing there.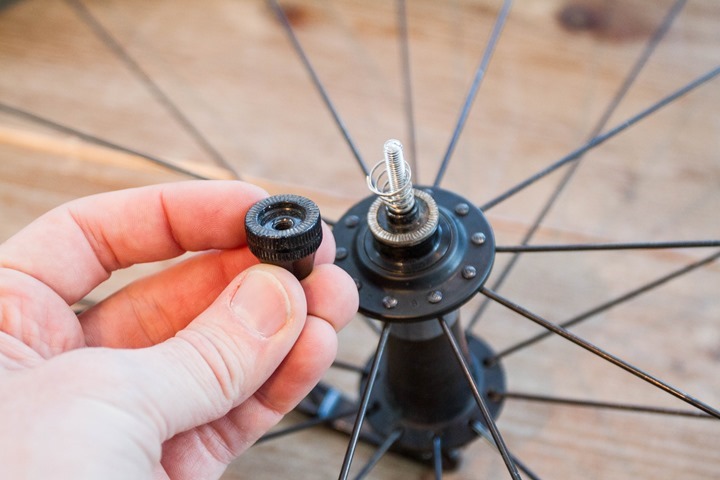 Then, go ahead and twist-on the NUT-R.  Super easy.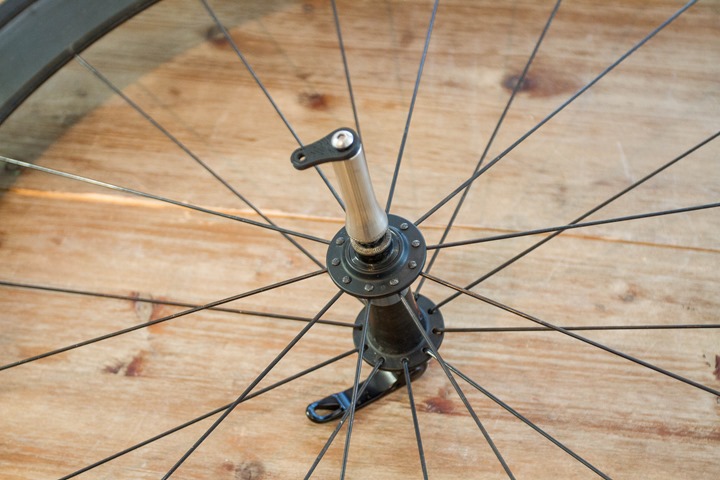 At this point you'll see the black GoPro mount floating around the end.  You simply remove the screw located there and attach your GoPro to it: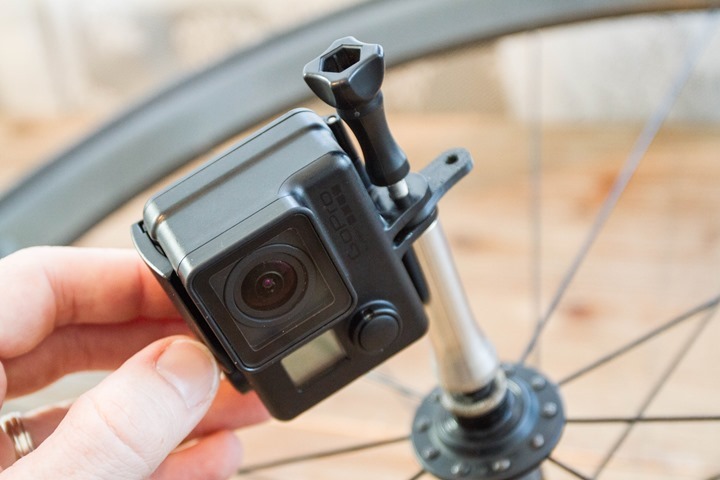 Then, you can use either the GoPro thumb screw, or the screw that came with the NUT-R (seen in previous photos).  In general I've used the GoPro thumb screw simply because I'm lazy and don't feel like grabbing a hex wrench.  However the included screw would give you a bit more torque potential to really crank it down tight.  On the downside, that makes adjusting it mid-ride more difficult.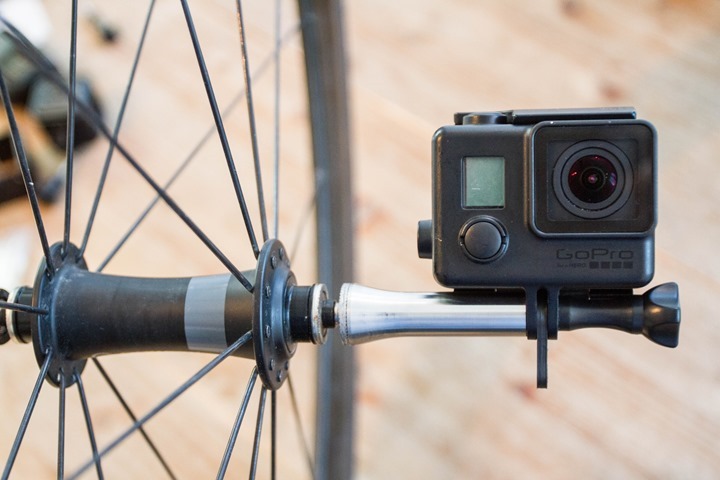 Now in the above example, I placed one NUT-R on my front wheel.  But realistically your rear wheel will probably look cooler (as you'll see in footage).  So here's that install in a short mini-gallery.  One item of note:  The trainer skewer I had was a bit longer than normal, so it was too long for the NUT-R (creating a gap).  So I just swapped it out for a regular skewer and the NUT-R fit perfectly.
And with that – it's out onto the road we go!
Cameras & Footage: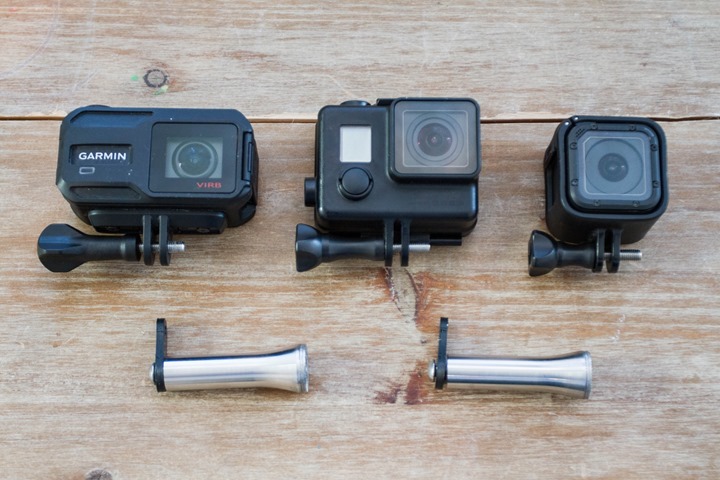 I should point out that pretty much any GoPro mount compatible camera will work with the NUT-R.  As long as the camera is not crazy wide, it'll just lock right on.  Heck, even if you have a tripod mounted action cam, you can use these little GoPro inverter-converter pieces.  I've got boat loads of them, and they are great for cameras like the Sony Action Cams and others that have tripod-style mounts.  That in turn means you could even mount a small point and shoot camera down there.
Do remember the instructions said to keep it under 250 grams however (so no mounting your DSLR there!).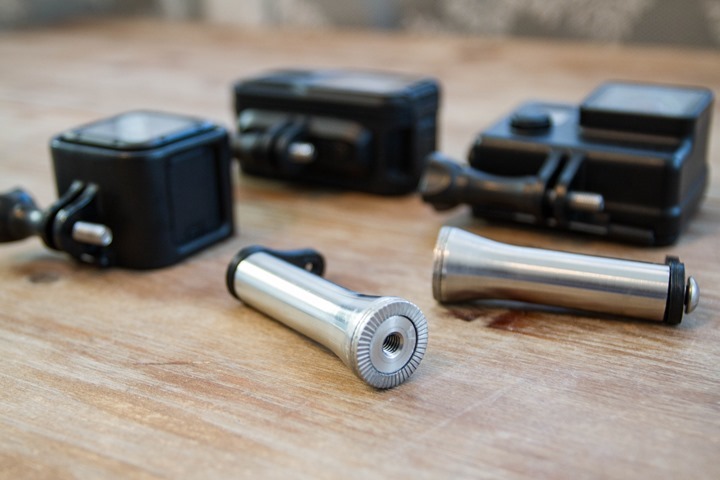 Ok, with everything ready it's time to ride.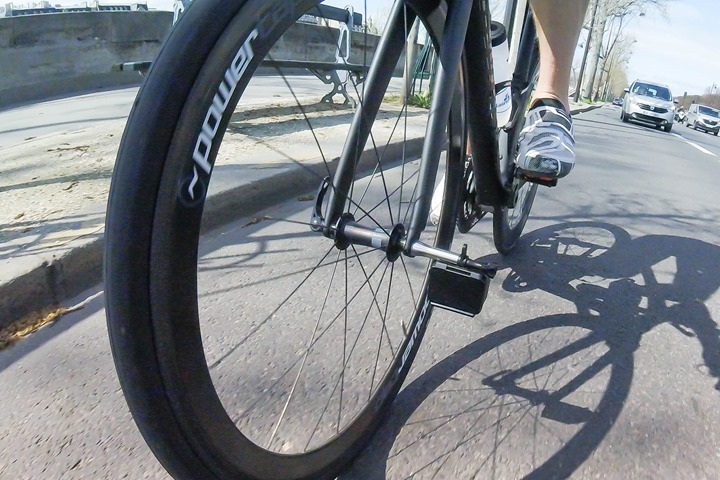 For the most part, there's no interaction with the unit.  You could mount it on either side of the front wheel (assuming you're OK with breaking any style rules for having a quick release lever on the wrong side).
If you didn't torque the crap out of it during install, then it's reasonably easy to rotate around and shift the angle as you see fit (it stays put).  So in the case of the front one sometimes I faced forward, and sometimes faced it back.  And on the rear one, I sometimes angled it up a bit, and other times down a bit.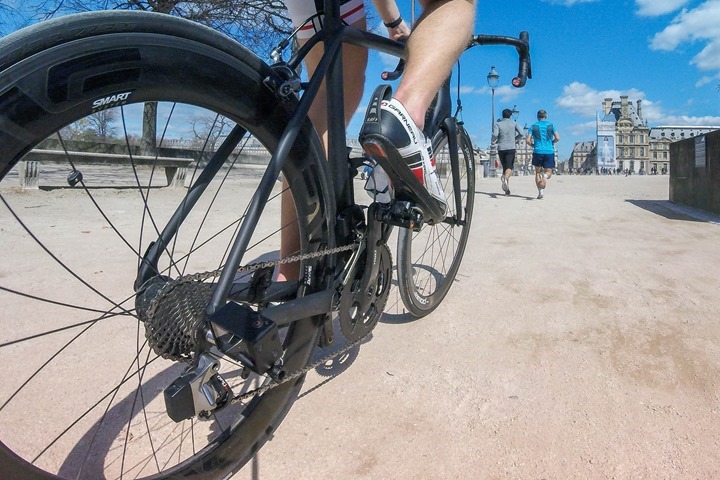 The net result of which is this short video from a loop around the hood:
Pretty cool stuff.  While I've previously used other mounts to get similar viewpoints, they all had a very high level of sketchiness.  For example, I used a small GoPro bar clip mount on my bike frame a few months ago, near the rear wheel.  But that was increda-close to the spokes (a few millimeters), so if anything had bumped the wrong way, bad things would have ensued.
This is much cleaner and far safer.  Also note that it doesn't extend more than perhaps 1cm beyond where your shoes extend (horizontally away from the bike).  So it's not really increasing your rear width appreciably.  Of course, in a tight pack if folks are right up against the edge of your wheels I could see potential badness.
In the front it's far less than your handlebars are: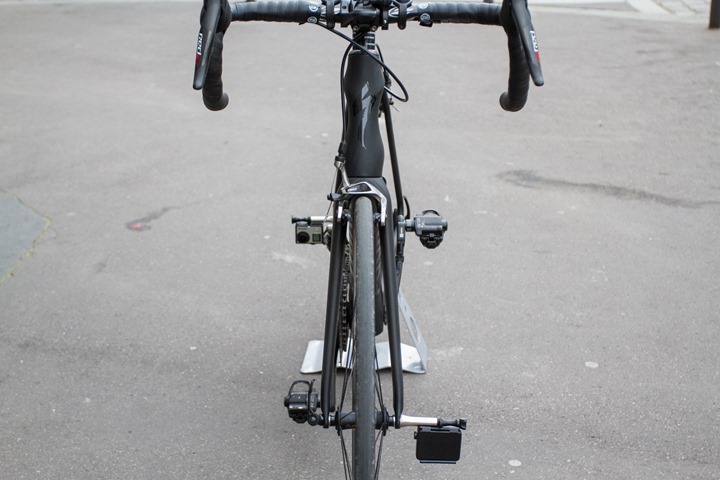 Of course, there's probably only so many times you'd use shots like these before the novelty might wear off.  But if you had one and passed it around within your group of cycling friends, then it probably works out pretty well.
Nonetheless, I'm always on the lookout for cool GoPro mounts, and this definitely hit the spot.
With that – thanks for reading!