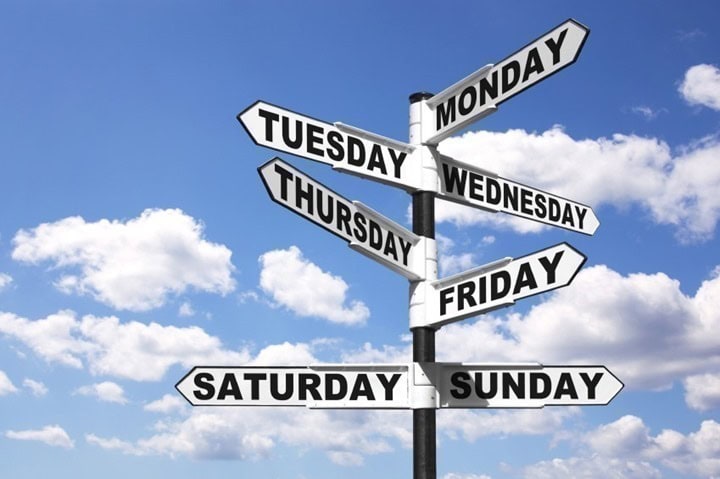 The Week in Review is a collection of both all the goodness I've written during the past week around the internet, as well as a small pile of links I found interesting – generally endurance sports related. I've often wondered what to do with all of the coolness that people write, and while I share a lot of it on Twitter and Facebook, this is a better forum for sending it on to y'all. Most times these different streams don't overlap, so be on the lookout at all these places for good stuff!
So with that, let's get into the action!
DCRainmaker.com posts in the past week:
Here's all the goodness that ended up on the main page of DCRainmaker.com this past week:
Monday: 5 Random Things I Did This Weekend
Tuesday: Fitbit Alta HR In-Depth Review
Friday: Stages Dash Bike Computer In-Depth Review
Monday: 5 Random Things I Did This Weekend in the Netherlands
YouTube Videos I Published!
Here's some YouTube goodness that I published this past week, don't forget to subscribe!
Stuff that I found interesting around the interwebs:
Here's a not-so-small smattering of all the random things that I stumbled on while doing my civic duty to find the end of the Internet.
1) Kung Fu Nuns Cycling Across the Himalayas: Because…yes. Oh, and there's 500 of them…going 4,000KM. Seriously, check it out. (via NY Velocity)
2) NYC Citibike has first fatality: A short piece on bike sharing and how safe they are.  Of course, everything is relative – I'll take my chances on a Citibike over riding in a NYC cab – if for no other reason than I won't crap my pants thinking I'm going to die each time.
3) Bike sharing expands more in the UK: Speaking of bike shares – this is an interesting piece as it talks about two Chinese companies and their expansion plans for dock-less bike sharing systems.  I know a few other cities (in fact, I think The Hague where I just was) has such a scheme.  Paris also started doing the same for motos too.
4) YouTube introduces VR heatmaps for 360° videos: This was kinda cool.  I decided to take a look at one of my 360° videos to see what people were looking at, regrettably, it doesn't seem to actually work.  Despite having piles of 360° videos with lots of views and available for years…nothing. Sad panda.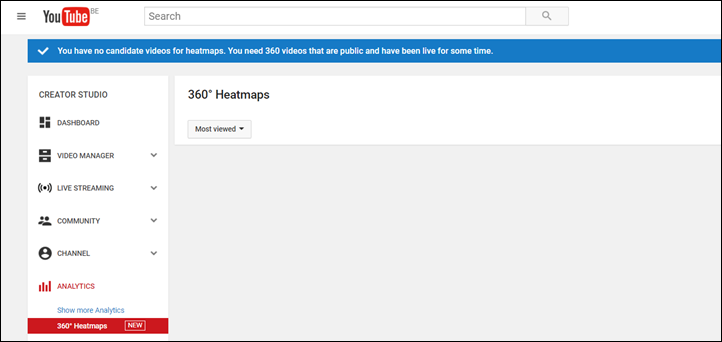 5) How to properly wear an optical HR sensor: This nifty little study graphic explains exactly why you shouldn't wear an optical HR sensor on your wrist bone.
6) Garmin has revamped their Garmin Connect site a bit: I got a few questions asking what I thought about it.  Overall? Shrug.  Nothing wrong per se, and they did address the single page (Activity View) that I use almost daily – so that seems like a bit better since I can scroll endlessly and it's far faster.  They also fixed that god-awful navigation drop-down thingy on the left-hand side that was like trying to throw darts at a moving target to get to certain menus.  So I suppose it's better than shrug, it's not bad.

I guess I just don't generally get too excited about web site UI revamps (no offense to any website team).
7) GPLama (Shane Miller) reviews ROTOR 2INPower, dual power meter: I note this video he posted today, as he and I collaborated back and forth around the time of my review, to discuss some quirks we saw at the time.  Here's how things ended up for him:
8) Strava now has an apps directory: See that everyone else (Lookin' at you, rest of industry)?  This is why you open up your walls to 3rd party apps.  It's also why Strava dominates now.   There are roughly some 500 or so active apps/platforms in here, though about 18,000 apps are registered.  I like the categories on the right side, like the Performance apps one.  As I've noted many times, if you have a platform where people are putting in fitness/sport data, and you don't have an increda-easy to access and use API for data in/out, then you're stupid.  Yes, I called you stupid.  The market agrees.  A 3rd party developer should be able to request a free account within seconds and get to work.  How many cool sites start off with a developer burning the midnight oil to create something on a whim?  If you want to put an approval process prior to data going live, fine, but anything beyond that – you're stupid.  And yes, again, I called you stupid.  You're leaving customers, creativity, and money on the table, and you can look at countless examples across the tech industry of how important easy API access is to the success of companies and adoption of technologies.
Sports Technology Software/Firmware Updates This Week:
Each week I quickly highlight some of the new firmware, app, software and website service updates that I see go out. If you're a sports technology company and release an update – shoot me a quick note (just one-liners are perfect, or Tweet it at me is even better) and I'll make mention of it here. If I don't know about it, I won't be able to post about it. Sound good?  Oh – and if you want to get a head start on things, this page is a great resource for watching Garmin firmware updates.
DJI Spark Firmware Update: A bunch of minor fixes/tweaks as they released the unit.
Garmin VIRB 360 Firmware Update: This was the first production firmware update. Also fixed one issue seen in some of my earlier footage (exposure stability in photo timelapse)
Lezyne Y10 units Firmware Update: Huge firmware update that I talked about back at Sea Otter – tons of goodness in here.
Suunto Spartan Series Firmware Update: Another solid update with a bunch of smaller features that folks have been asking for.
—
Thanks all!  Have a good week ahead!