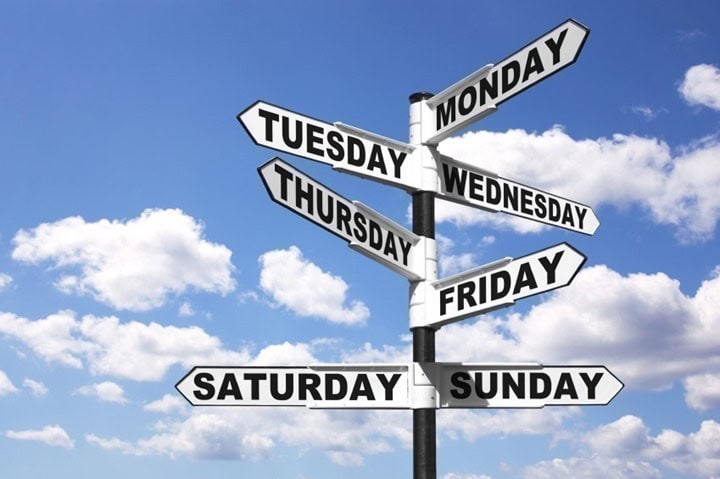 The Week in Review is a collection of both all the goodness I've written during the past week around the internet, as well as a small pile of links I found interesting – generally endurance sports related. I've often wondered what to do with all of the coolness that people write, and while I share a lot of it on Twitter and Facebook, this is a better forum for sending it on to y'all. Most times these different streams don't overlap, so be on the lookout at all these places for good stuff!
So with that, let's get into the action!
DCRainmaker.com posts in the past week:
Here's all the goodness that ended up on the main page of DCRainmaker.com this past week:
Sunday: Week in Review–May 14th, 2017
Monday: 5 Random Things I Did This Weekend
Tuesday: The DCR Analyzer Is Now Available For You To Use!
Wednesday: Giro d'Italia 2017–The Trainers, Power Meters and Gadgets of the Pro Peloton
Thursday: Giro d'Italia 2017: Spectating and behind the scenes!
Saturday: The Day in May DCR $500 Gadget Giveaway!
Sports Tech Deals This Week:
We're into the final push of solid May sales – with many new ones this week returning.  As I've noted in more detail on my sales landing page, May sales are very common.  One of the best deals here is the Garmin FR735 for $315 (normally $450).  It's still receiving Connect IQ and feature updates and is just barely one year old.  Great little lightweight tri/running watch.
Oh – and for some weird reason an entry in the table for 'All Suunto gear is 25% off' isn't showing up.  I've got some techies trying to figure it out, but FYI.  Note that the only watch excluded is the Wrist HR model on that one.
Product

Sale Price

Amazon

Other site

Sale Notes

Apple AirPods with Wireless Charging Case - $50 Off!
$149
Amazon
⚡ I use AirPods primarily when I'm travelling just to listen in airports, planes, etc... I don't tend to use these for workouts due to them falling out. Personally, I just use the basic model.
Apple Airpods (2nd Gen) - $30 off
$159
$119
Amazon
I use AirPods primarily when I'm travelling just to listen in airports, planes, etc... I don't tend to use these for workouts due to them falling out.
Apple Airpods Pro - $30 off!
$249
$219
Amazon
Garmin Edge 130 Plus - 25% off!
$199
$149
Amazon
REI
This is the first time we've seen the Edge 130 Plus on sale. The 'Plus' variant is notable compared to the regular unit for having ClimbPro on it, plus a handful of other tweaks. $149 is a good deal for it.
Garmin Edge 130 Plus Bundle - 20% off!
$199
Amazon
Competitive Cyclist
This is the first time we've seen the Edge 130 Plus on sale. The 'Plus' variant is notable compared to the regular unit for having ClimbPro on it, plus a handful of other tweaks. This bundle includes a heart rate chest strap as well.
Garmin Forerunner 45/45S - $40 off
$199
$160
Amazon
If you're looking for a runners focused watch, this is a pretty good deal, about 20% off. The FR45 basically packs all the features of the previous generation FR235...just now in the FR45 series.
Garmin Forerunner 935
$499
$269
Amazon
⚡ Sure, it's not the latest edition, but the FR935 is the staple of many triathletes and runners, and it still an incredibly solid watch. We saw this a bit lower last summer on Amazon Prime Day ($239) - but beyond that, this is pretty darn low. Also, I say $100-$200 off, because the 'base' price fluctuates a bit these days. Sometimes retail is $399 sometimes $499.
Garmin Instinct - $100 off
$299
$189
Amazon
Sure, the new Solar variants came out last summer with a few new features, but at their core the Instincts are mostly the same. $189 is still a strong price for this watch.
Garmin RVR315 Varia Radar - Save 20%
$120
Amazon
Competitive Cyclist
I believe this is the first sale of the Garmin Varia RVR315 cycling radar. This unit doesn't have a taillight, so it's a bit smaller as a result. Same radar tech though, and compatible with Garmin/Stages/Hammerhead/Wahoo bike computers.
Garmin Vivoactive 4/4S - $100 off
$299
$249
Amazon
This is Garmin's current offering to compete with the Apple Watch series (alongside the Garmin Venu), and this is a good price, though, it does go lower from time to time (not since Black Friday 2020).
GoPro Hero 9 Black - $50 off
$399
Amazon
REI
⚡ This is the camera I use for all my daily shooting during sports. Actually, I've bought a few of them. Note that if you're a GoPro Plus Subscriber, then it's a bit cheaper at $349 from GoPro directly, but otherwise, it's $449.
GoPro Max - $50 off
$499
$449
Amazon
REI
All of the above links help support the blog!
YouTube Videos I Published!
Here's some YouTube goodness that I published this past week, don't forget to subscribe!
Stuff that I found interesting around the interwebs:
Here's a not-so-small smattering of all the random things that I stumbled on while doing my civic duty to find the end of the Internet.
1) Kickstarter adds hardware studio offering to help creators: This is a good step towards trying to minimize the countless delayed hardware projects on Kickstarter.  But a better step would be Kickstarter adding repercussions for hardware startups that don't have realistic plans to begin with.  You know, accountability and all that.  Still far too many projects pass through Kickstarter's supposed filters that just aren't viable with the timelines they set out.
2) Secrets of a Pro Photographer: Maven has done some awesome Giro vlogs, especially in the last few days.  Between this one and the one yesterday – he's really finding his groove.  I would say on the photographer one that yes, it's a bit long.  And it might seem a bit 'cold' earlier on in the first few minutes, but then it feels like Jered warms up a bit and the content is really interesting.
3) Tour of California Data Numbers: While many teams publish pro data as part of larger compilations, this blog series is actually fairly detailed with a Q&A with the rider themselves on different data aspects.  Cool stuff.
4) Inside the Race Caravan at the ToC: Speaking of the Tour of California, this is an awesome piece by Neal Rogers written in real-time from inside one of the Team Sky vehicles.  I think this could turn into a great series.
5) Sniper vs GoPro: And I now know how I'm going to justify any future GoPro purchases to The Girl: "But it could save my life!!!". Seriously though, glad this guy is (mostly) OK. (sent in via Ken)
6) Tidbit on a Runners World vs Nike feud: Interesting post outlining what happened when Runners World published a piece that said Nike wasn't the best shoe model one year. Looks a bit like Lance Armstrong tactics.  On the flipside, when you (a publisher) bite the hand that feeds you (advertising)…and that's what's wrong with that model when it comes to reviews. (via Steve Magness)
7) Endless pool swimming file creator: This is pretty nifty.  If you've got an endless pool you can insert your time and pace, and then the app will automatically determine distance.  From there it creates a .TCX file you can upload to various swim platforms.  Brilliant.  Would love to see this in some sort of watch-app form as well.
8) Heli mountain biking? Why yes, I'd be happy to complete a detailed review of your rack (done in flight of course). I'm glad you asked!
Sports Technology Software/Firmware Updates This Week:
Each week I quickly highlight some of the new firmware, app, software and website service updates that I see go out. If you're a sports technology company and release an update – shoot me a quick note (just one-liners are perfect, or Tweet it at me is even better) and I'll make mention of it here. If I don't know about it, I won't be able to post about it. Sound good?  Oh – and if you want to get a head start on things, this page is a great resource for watching Garmin firmware updates.
Garmin Fenix 5/5S/5X/Chronos BETA firmware update: New features, plus some fixes.
Wahoo KICKR: Bug fix related to units locking up on performing a spindown.
—
Thanks for reading, have a great week ahead!