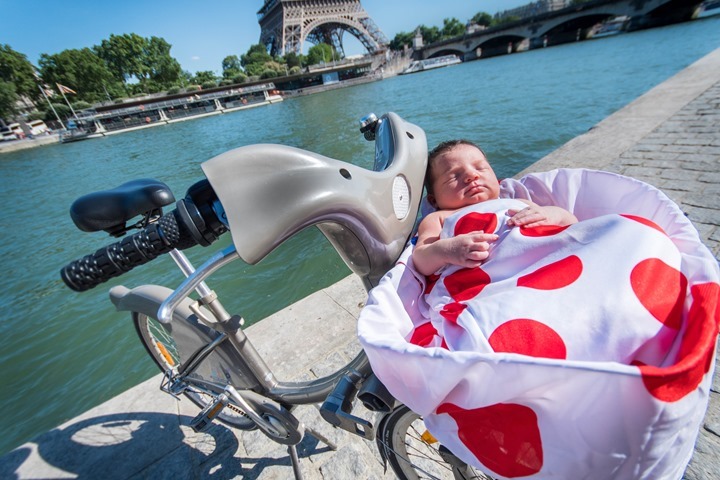 Our first product tester in residence has now arrived! Heck, she even arrived via Velib bike with a polka-dot wrap.
Despite joining us just two weeks ago she already been out testing various devices. From heart rate sensors to weight scales to baby cams. Thus far she's pretty much not a fan of any device she's been given to test.  But I'm sure she'll come around eventually.  After all…who doesn't like 24×7 HR wrapped in a tiny sock?
Unlike most products she tests, she was actually ahead of schedule – albeit giving up her most Frenchly possible planned due date of Bastille Day.  Instead she threaded the needle between Canada Day and Independence Day.  Appropriate, given her nationalities.
While she was born in Paris, she won't get Baguette and Beret citizenship anytime soon.  Instead, she'll soon gather both American and Canadian citizenship (yesterday was passport picture day…and it was hilarious…she's gonna hate us someday).  And if we're here long enough, she can eventually pickup her French credentials.  But if nothing else, she'll always have a birth certificate that says Paris.
One thing's for certain though – she's gonna love testing out action cams.  Even from a mere 12 hours after birth (below), she was hamming it up for the camera.  Just wait for what happens once you give her photo and video review responsibilities.
While we contemplated taking her home via Velib bicycle, the baskets lacked a proper seatbelt.  French law requires parents depart the hospital in a proper car seat, and apparently the baggage/bike lock on the Velib doesn't fulfill that requirement.
So instead I drove the Autolib home.  This is also noteworthy since it's the same mode of transport that we took getting to the hospital while The Girl was in labor.  The second time around was much less agonizing since we stopped for Starbucks on the way home.
Her testing tasks thus far haven't yet quite included the BOB Running Stroller, but we have been making use of her regular stroller and getting her parent's wrist based activity trackers all confused by pushing the stroller everywhere.  To the park, lunches at cafes, dinner at a restaurant, picnics, H&M, Starbucks, and more.  Given it's just The Girl and I taking care of her here (and without owning a car), she's always going out and about with us in the Cow Seat – which is the semi-official name for her stroller seat.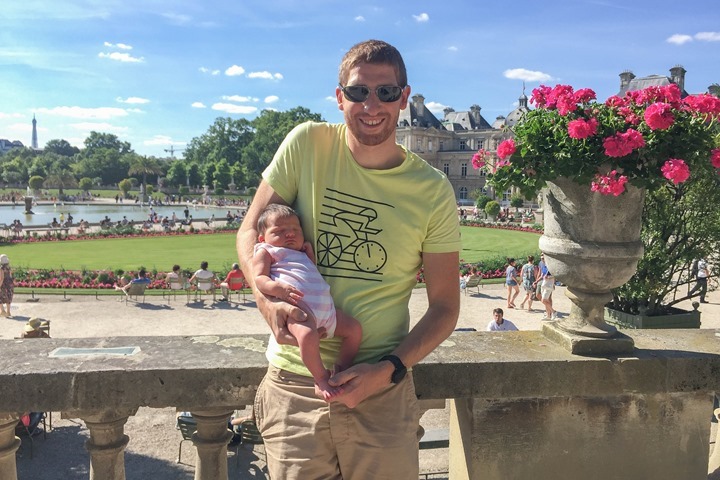 When she's not rolling around town, she can usually be found watching the Tour de France during the afternoons – even from Day 1. Typically she's a fan of mountain stages, but she put up with the flat stages for the first week while at the hospital.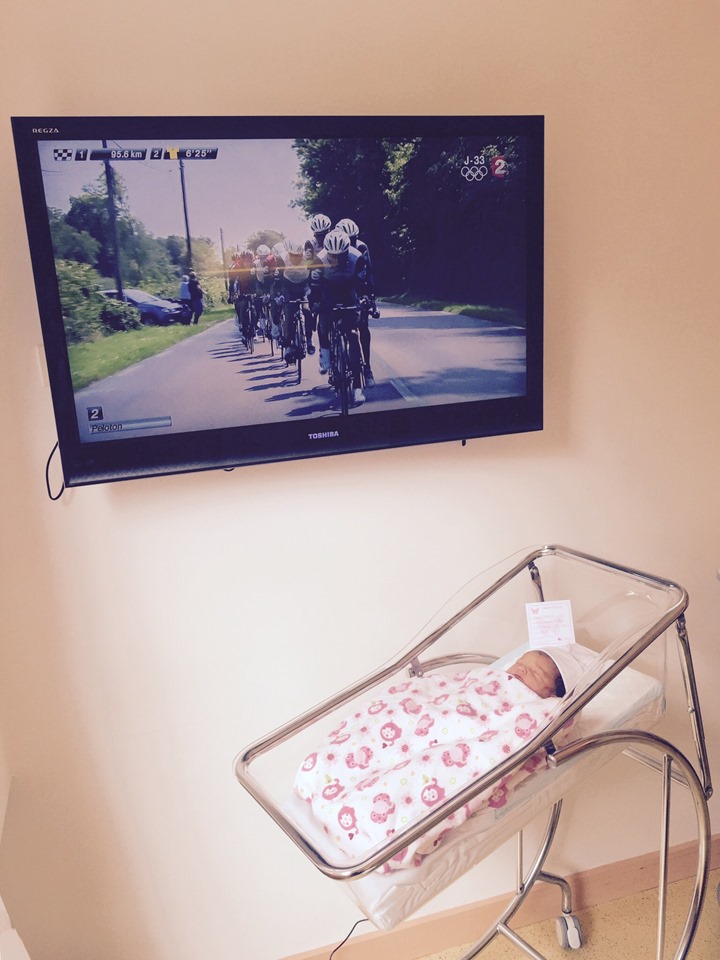 The rest of the time, she can be found hanging out in her crib. Kinda like the show MTV Cribs, though in a stylish baby-chic kinda way. The bunny currently occupies her WiFi weight scale.
The Girl did all the design work there, and it looks great.  And speaking of great, The Girl is doing very well since releasing her first product.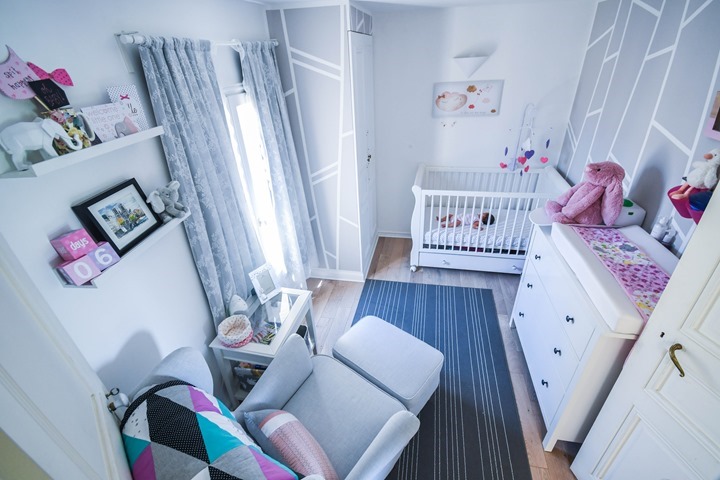 Finally – for those wondering about little Lucy, she's adapting quite well.  When the baby cries, Lucy goes around and gathers up her dog toys and tries to offer them to the baby, hoping that one of them will do the trick.  Basically Lucy is the baby's miniature soigneur.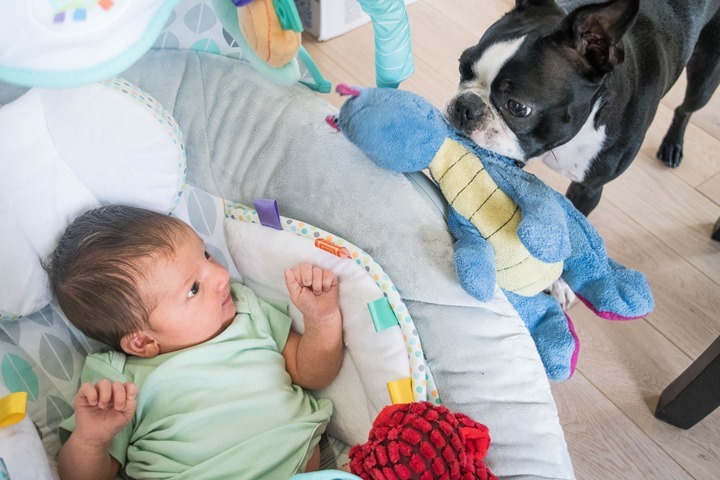 With that, it's time to get back to watching over the little nugget…or…eating my ice cream.  On second thought…I'll do both.
Thanks for reading!