We're back home in Paris! Our floors are all finished and first thing up was unboxing and installing some new gadgets that have just started shipping.  Let's dive right into it!
1) Got WatTeam PowerBeat all installed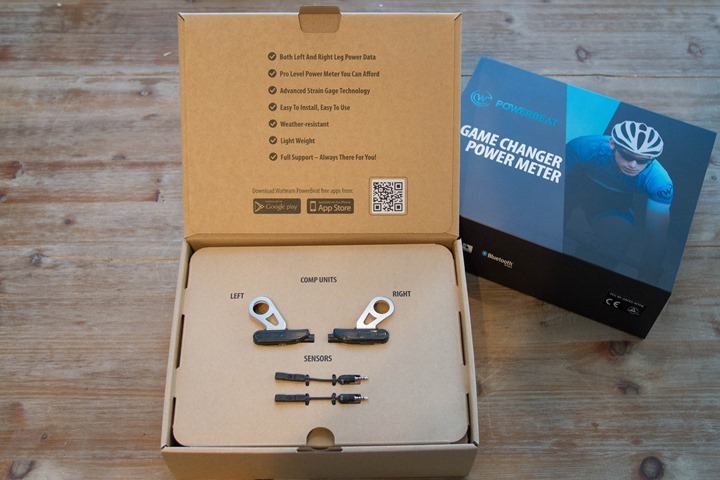 The first order of business (that actually started Wednesday night) was getting the WatTeam PowerBeat production unit all installed on the bike.  This power meter retails for $499, including both left and right pods (dual measurement).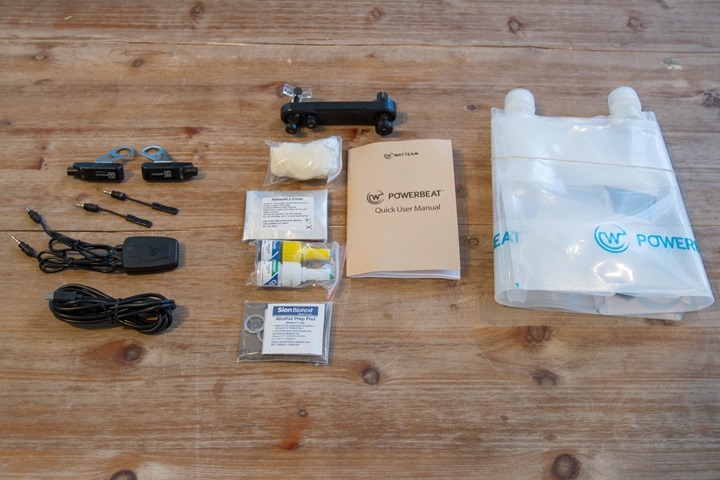 The installation process takes 24 hours for the glue to settle, so by time that occurred it was late Thursday night.  I outlined much of that process in my post from this past summer.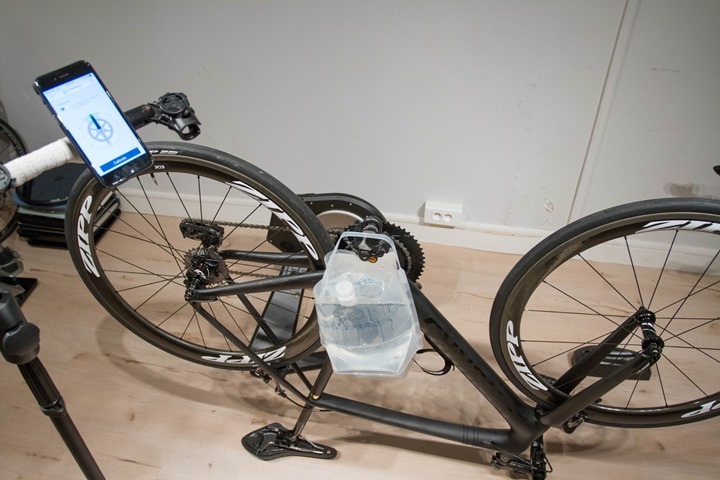 I did a brief test on the trainer at that point to validate things were in the right ballpark, and then set out in earnest on Friday for my first ride with it around the park a bit.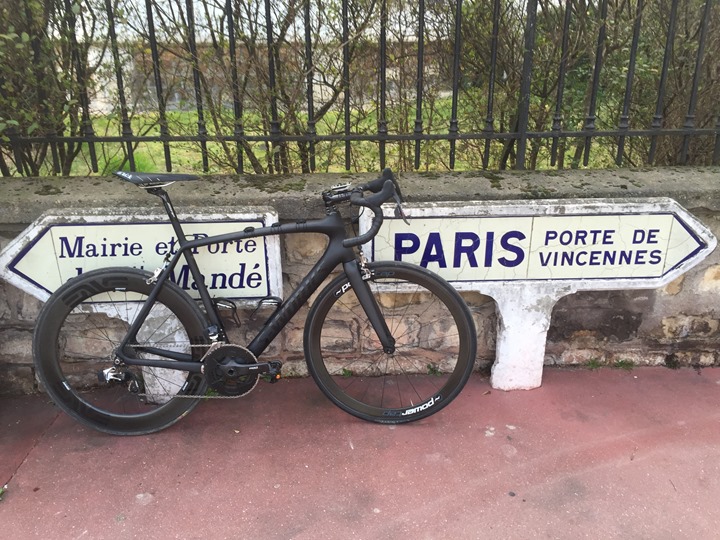 I'd ride again twice more on Saturday doing errands before a longer ride on Sunday (well, it was supposed to be longer anyway).
So far so good.  Installation was straightforward for the most part, and the components all seem pretty good quality (minus the two tiny stickers, but an extra dot of glue solved that).  More on the units over the coming weeks.  Looking to wrap up a review by end of the month, since I don't have too much in the way between now and then.  So lots of riding it is!
(That's also the timeframe for the SRAM RED eTAP In-Depth Review you see on the bike as well)
2) Went out for a sunny run
Saturday mid-day I headed out for about a 10-mile run.  The weather app on my phone shows sun for the next 10 days, and this weekend certainly didn't disappoint.  While some might find it a bit chilly for t-shirt and shorts, it was perfectly fine for me.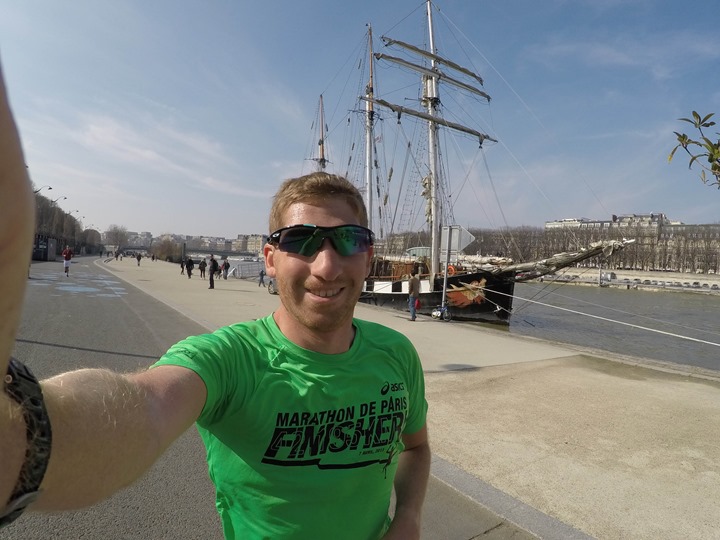 My route was just along the river, out and back, with nothing too complicated.  It's still early enough that navigating around tourists isn't too bad.  And honestly, the tourist volume is still (unfortunately) very low here since the attacks.
The city keeps and occasionally releases stats on how bad tourism has been down since then, but my more simplified tracking system is actually just the line in front of Notre Dame.  Many days recently there simply is no line.  No matter what time of year it is, there's virtually always a line during regular daylight hours.  Obviously, summer is always busier than winter – but we've been here four winters now, so I know the patterns well.
I actually ended the run passing Notre Dame, which on Saturday was a bit busier due to locals being out and about.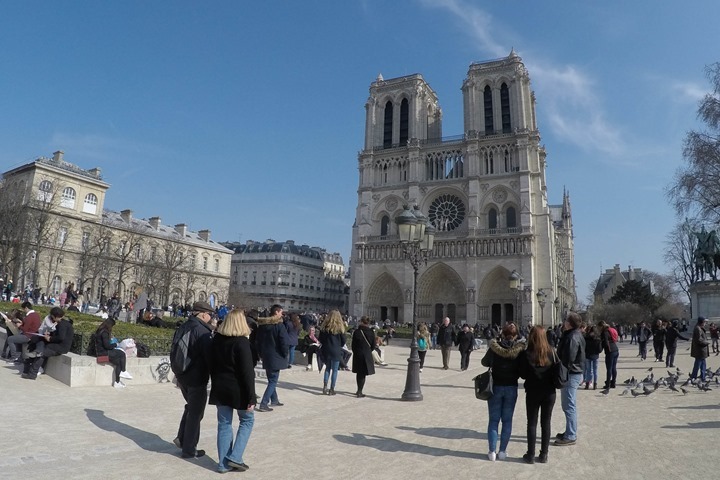 Overall, a nice cruiser of a Z2 long run.  Or, as long as I felt like running anyway.
3) Rode my bike and got screwed
I headed out Sunday for what should have been a beautiful ride out into the countryside for a few hours.  And, it was.  I made my way out of the city and passed by Versailles.  All happily in the sun.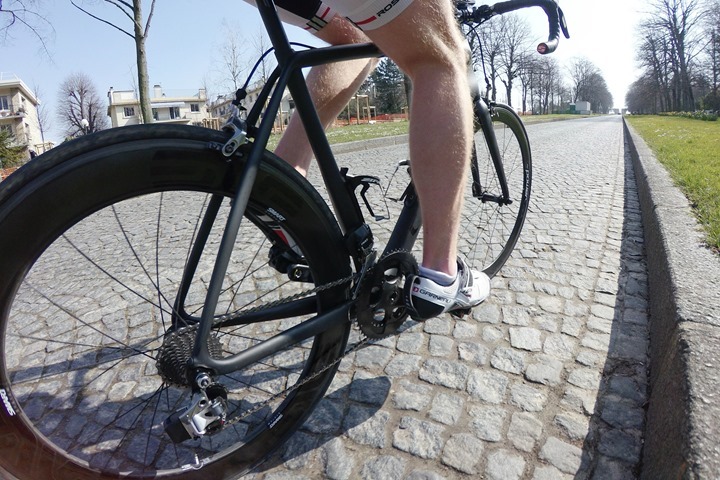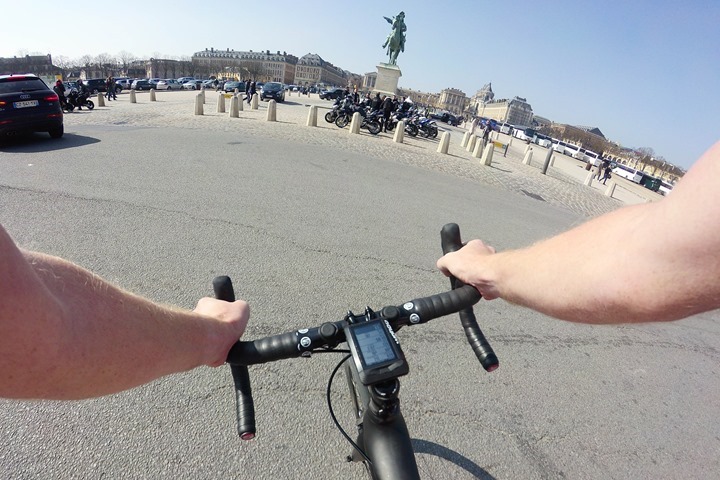 And then as I was cycling past the u-pick farms that The Girl and I often visit, something bad happened.  A mere 30-40 seconds after this photo: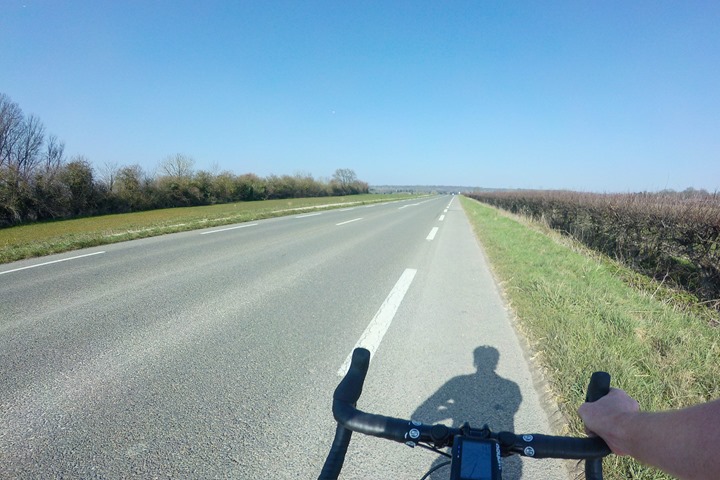 I got screwed.  Quite literally.  While I didn't realize it at the time, a screw got lodged right into my rear wheel, giving me an insta-flat.  Regrettably, I forgot to swap my spare kit to this bike before heading out, so I had to ride another 2ish miles past some farmlands to get to the nearest train station.
It was there that I took a look at my bike I realized it wasn't just a usual flat tire: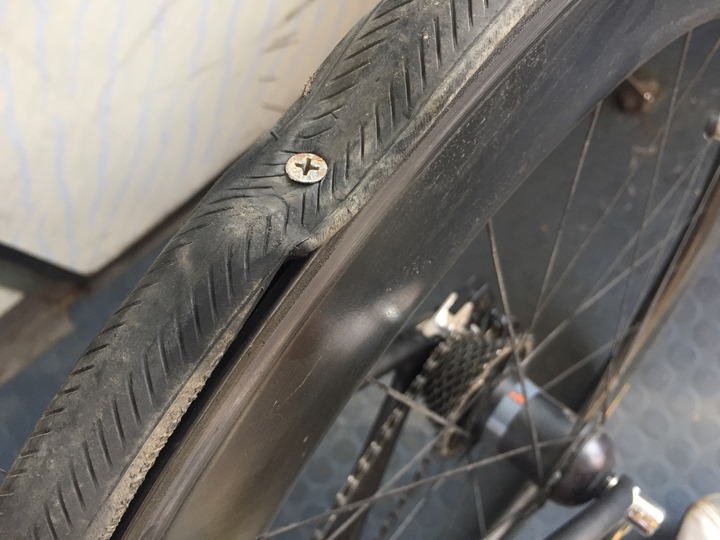 No, it was far worse.  Once home, I actually pulled out a Philips head screw driver to unscrew the over 2cm long screw from the carbon wheels: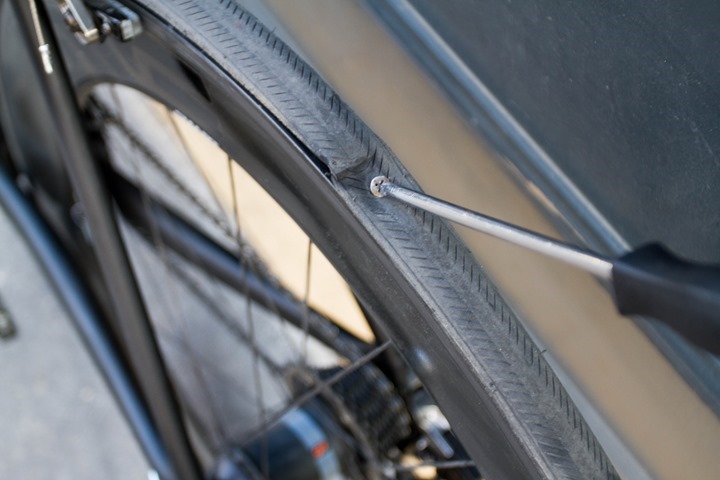 Lovely little thing: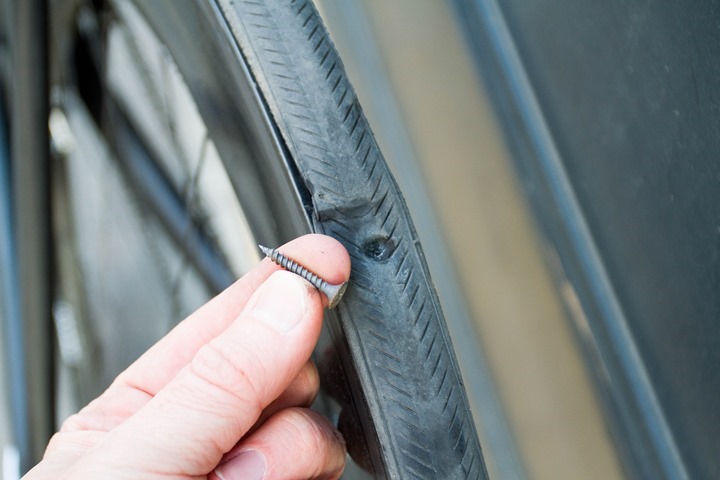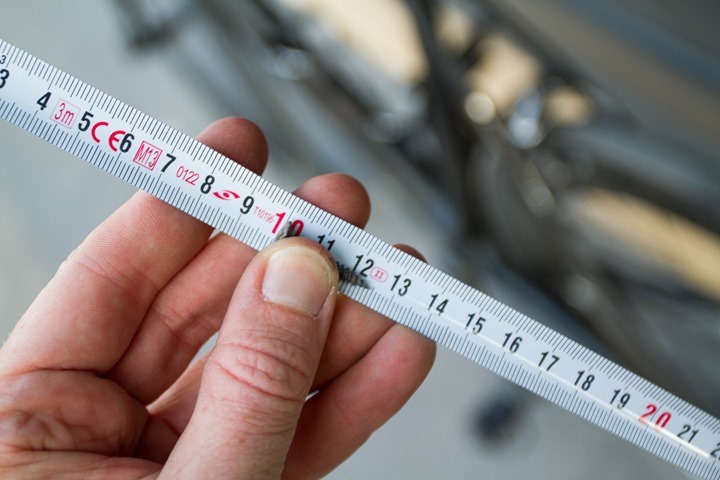 The wheel itself has a nice puncture wound in it, as one would expect.  Will have to ring up PowerTap in the morning to figure that out.  The wheel itself is made by Enve, but was purchased from PowerTap with the PT hub in it.  So will sift through whatever their repair policies are.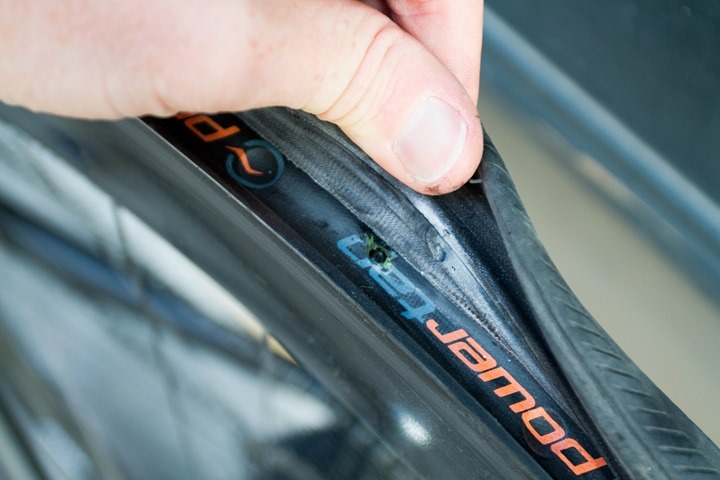 Ironically, I bought two new tires on Saturday afternoon during a trip to a bike shop.  I hadn't had time to put them on yet, but just wanted to swap out since the traction was getting pretty low on my current ones.  Glad I didn't, otherwise would have just added to the bill!
4) Rode two trains
While riding my bike was my goal, I ended up having to ride the train back.  In theory, I would have taken four different trains, but even those plans were cut short.  So two trains it was.
Now I had a minor issue at the train station in that it wouldn't accept my credit card to buy a ticket.  Seriously, things were not going my way.  Ironically, a triathlete pulled up behind me with plans to get on the same train (it was the last station on the line).  After watching me fail three times with the card and no reason from the machine, he offered to pickup my few euro ticket (we both only had cards, and his card worked).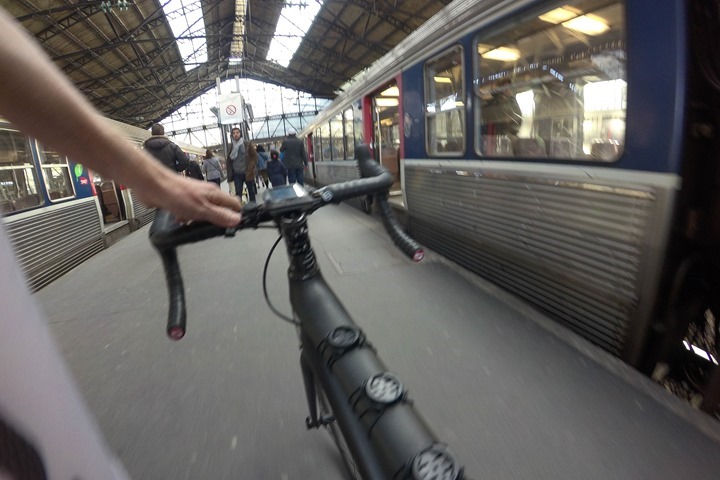 Huge thanks to the guy from the triathlon team UASG (Union Athlétique Société Générale) for helping me out!
We did have to wait another 30 minutes for the train to depart, and then it was another 30-45 minutes into the city.  Then I had to get across the city with my broke-ass bike (the 'kind' lady wouldn't let me go down to the RER-A platform with my bike, despite being allowed to).  All in, it took me basically 2 hours to get home.
5) Crepes, Ramen, and Éclairs
What? You thought you'd get away without some food? Ha! Of course not.
Our first notable food of the weekend was at David and Lillian's place.  Most notable being the éclairs she made.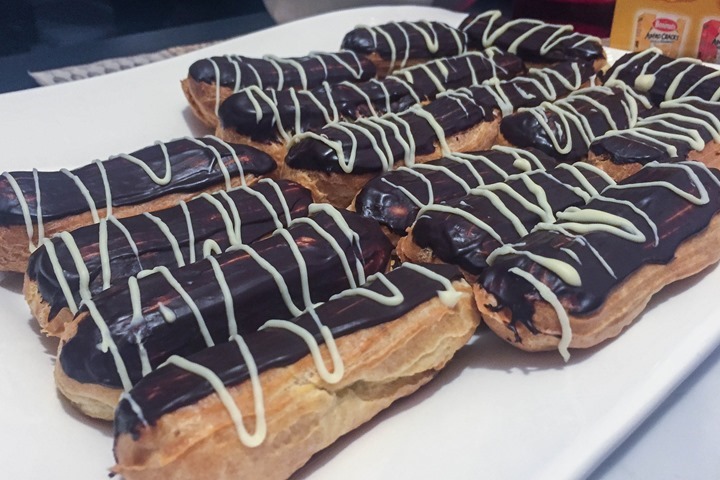 They looked a wee bit more uniform than the ones I made back this summer with my parents at Le Cordon Bleu.  Hers were more normal looking, while mine kinda looked like oversized Costco hot dogs.  Oh how I miss Costco hot dogs.  Supposedly our first Costco is set to open in the Paris suburbs here shortly, though, it's unclear if they will have the normal $1.50 Costco hotdog and a fountain drink deal.  For those that are not familiar with this concept, I'm sorry.
In any case, Sunday night The Girl and I went up to our favorite ramen spot for dinner.  It was awesome as always.  Can't beat ramen on a cold and windy night.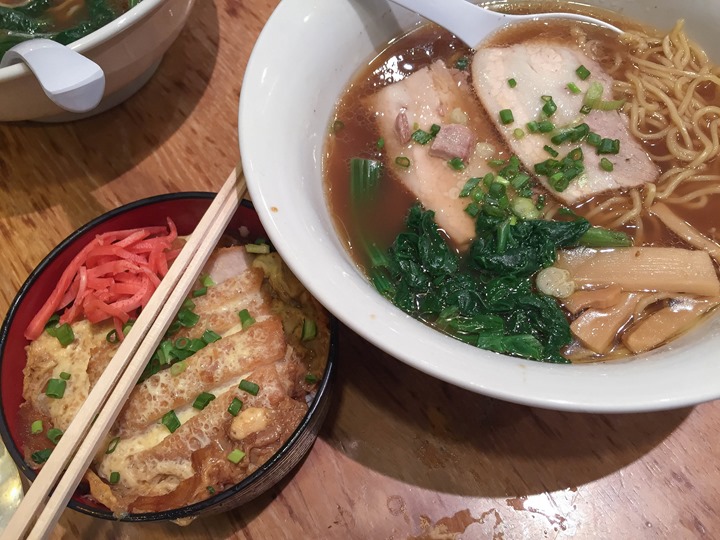 We then walked the few miles back to the house from there, passing various museums, monuments and small art galleries on the way.  Of course, being Sunday night – everything was closed.  Though, the statues were still open for business.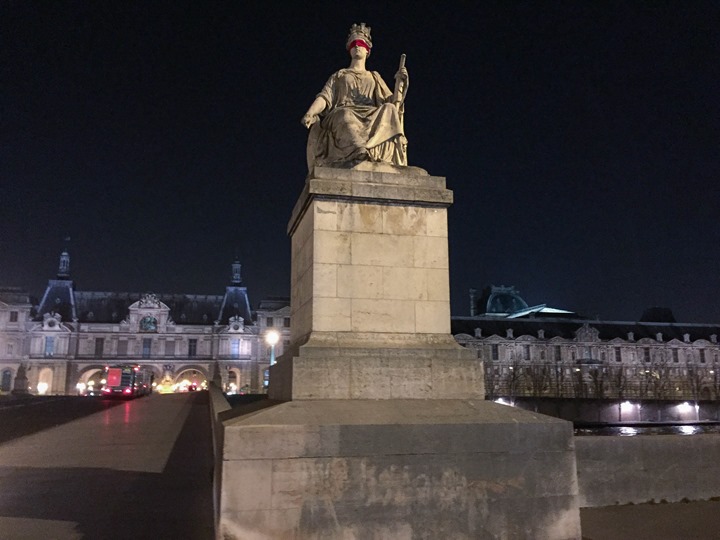 And the crêperies were still open too, and that's what matters.  So obviously, we got a Nutella-Banana crepe, because…well…why not?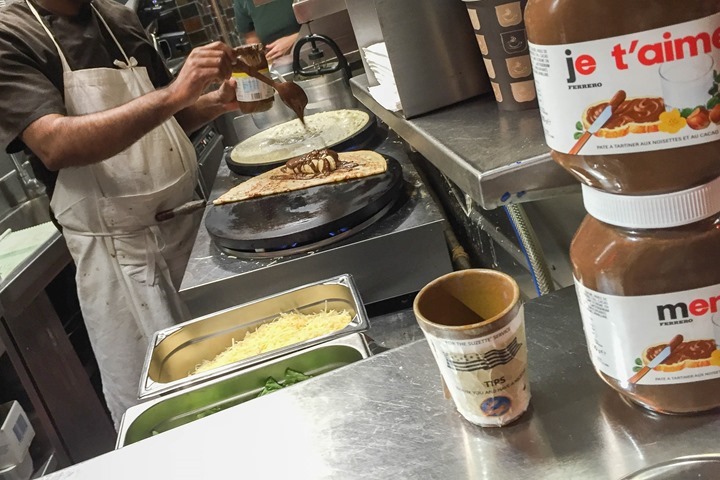 We used to eat a lot of these crepes the first summer we moved over.  More than we should probably admit to.  However, neither of us has had one in many months – so it seems like it was definitely time.
With that, time to wrap up the weekend and get on with the week ahead!
Thanks for reading all!