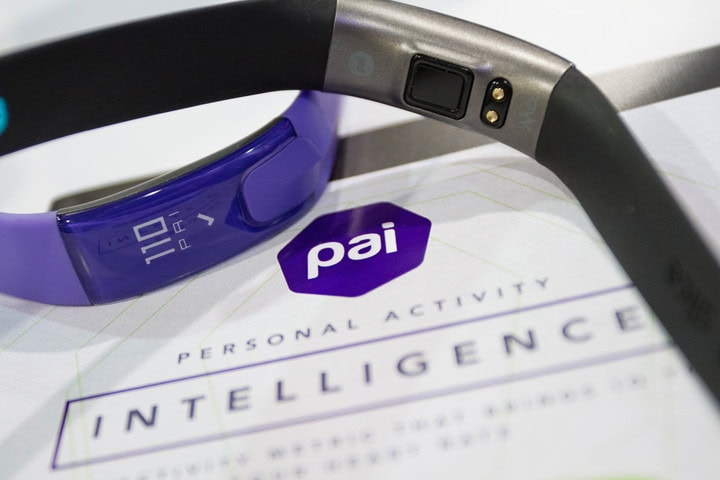 We're at kind of an odd place right now with the rapid developmental pace of sports technology. What we see happening is a misalignment of the hardware/software technology and the scientific and practical use cases for that technology. An obvious example of this is the step-count conundrum. Now that we can count our steps with everything from our phones, to our heart rate straps, to our watches, and now our shoes; what is the magic number of healthy steps?
It started out with the 10,000 steps a day formula, but that obviously didn't fit everybody. From there it progressed to devices that would adjust your "goal", so if you didn't hit 10,000 steps it would coddle you by lowering your goal each day until you could almost catch up (or increasing it if you had an unusually steppy day). But that's really just moving the carrot, or the stick; all so everyone can get his or her proverbial gold star.
But today there is a possible move in the right direction. This week, in conjunction with all the hoopla surrounding CES, Mio announced a new device and a new way of individualizing data from wearables to provide some measurable and tangible benefit to the average person. Their SLICE activity tracker wristband was announced, though with no specific release date other than a vague "later in 2016".   The intriguing thing about this proposed device is that it will leverage its continuous optical heart rate monitoring feature and a new algorithm they've come up with all toward producing what they are calling their Personal Activity Intelligence Index, or PAI.
Like most other apps and methodologies in this space, they start with your obvious personal profile information; like age, gender, resting heart rate, max heart rate, etc. But building on that baseline, your PAI score fluctuates based on your measured heart rate activity, not just your step count or distances covered. So, in theory, you earn PAI points based on your actual activity level, be it walking, running, swimming, weightlifting, or couch sitting. It's that heart rate over time that counts, not steps or distance. This opens up a whole new world for us.
Your PAI score is continuously calculated based on your previous 7 days of heart rate data. So, as happens in real life sometimes, you can do longer periods of lower intensity activity, or shorter periods of higher intensity activity. Your heart rate during all this real life stuff gets crunched by the PAI algorithm and spits out a constantly moving score; that's your new carrot. You want to keep it at or above 100; but you have to work at it, and balance it. You lose a little PAI every day, especially if you miss a day or two, but you can make it up; it's all about keeping your PAI balanced over time. Here's a gallery of screenshots to give you a feel for the app's presentation:
There's a lot of science behind Mio's PAI based on some pretty solid scientific studies over the past few decades in which tens of thousands of individuals were studied long-term to determine the optimum level of activity required to improve health and lifespan.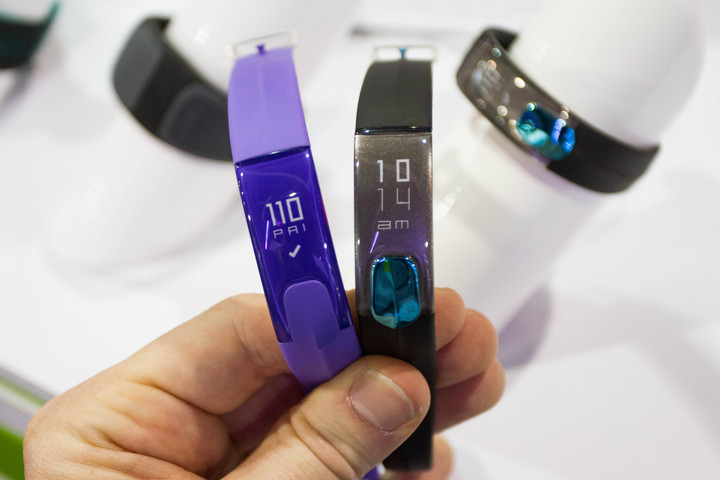 The other half of this news is the Mio Slice mentioned earlier. That will be their first device to actually display one's PAI so you can be more closely attuned to your activity level. But while we wait on that device to hit the market, the good news is that you can start using PAI today by downloading the Mio PAI app (iOS only for now), and synching the data from any of the existing Mio wearables.
In addition to the PAI related items, the Mio Slice is Mio's first wearable that will use their own optical HR sensor technology.  See, previously they've been licensing Philips optical HR sensor technology, however their exclusivity arrangement has now been terminated – leaving Mio free to develop their own.  In talking with Mio about their new technology, they feel its accuracy is strong.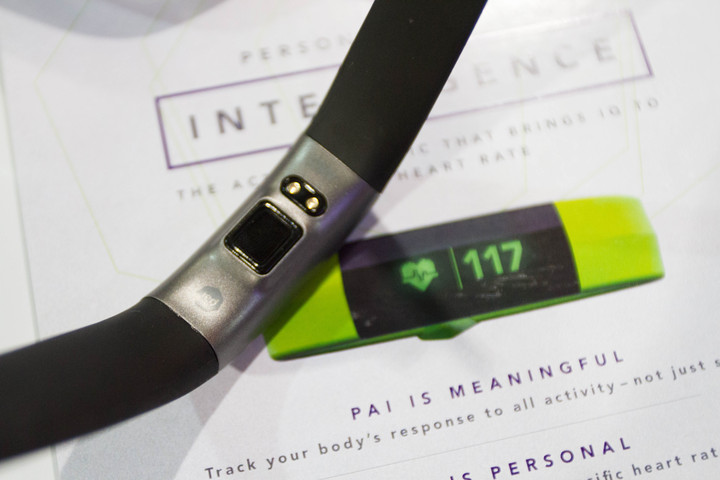 We won't really know for sure if that's the case until MWC (Mobile World Congress) in late February when we get more details about the Mio Slice, as the units shown at CES were just mock-ups.  It's at MWC that they'll be launching the Slice.
It'll be interesting to see how this plays out, and how the other players in the market respond. But the move toward more measurable and actionable metrics from the wearable device industry is at least a step in the right direction; no pun intended.
Thanks for reading!
–
Don't forget to check out all of the DCR CES 2016 coverage, as well as a slew of updates that were only seen on Twitter.  It was a crazy busy week!