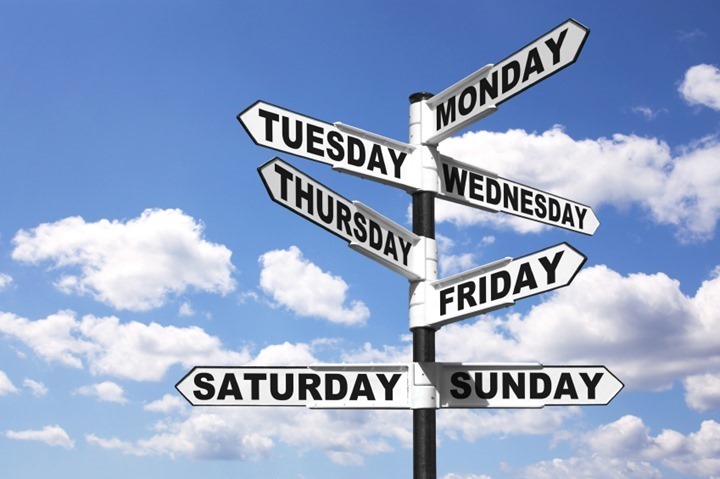 The Week in Review is a collection of both all the goodness I've written during the past week around the internet, as well as a small pile of links I found interesting – generally endurance sports related. I've often wondered what to do with all of the coolness that people write, and while I share a lot of it on Twitter and Facebook, this is a better forum for sending it on to y'all. Most times these different streams don't overlap, so be on the lookout at all these places for good stuff!
So with that, let's get into the action!
DCRainmaker.com posts in the past week:
Here's all the goodness that ended up on the main page of DCRainmaker.com this past week.
Sunday: Week in Review–November 1st, 2015
Monday: 5 Random Things I Did This Weekend
Tuesday: Withings Activité & Activité Pop In-Depth Review
Thursday: My Winter 2015-2016 Bike Trainer Recommendations
The DCR Podcast:
Here's the low-down on what was covered this past week in the DCR podcast:
– I chat for a while about my recently announced career shift
– How I'm filling my new-found free time.
– We institute a 1 episode long ban on optical HR sensor discussion
– Whether or not I'll get into bike frame and related component reviews
– Discussion of how the greater cycling/running media works from a monetization standpoint
– Will Garmin add Strava support to their running watches?
– Comparing customer support & support policies of sports tech companies
– How refurbished units are handled at Garmin
Thanks for listening! Subscribing and rating in iTunes is much appreciated, and be sure to send in your questions via the voice mail widget at the bottom of the podcast page!
Stuff that I found interesting around the interwebs:
Here's a not-so-small smattering of all the random things that I stumbled on while doing my civic duty to find the end of the Internet:
1) Italian Man Runs NYC Marathon, disappears for two days: Yikes. Talk about a series of unfortunate events.  Good to hear someone recognized him and got him all taken care of.
2) Lance Armstrong could return to triathlon next summer: Hmm, didn't see that one coming.
3) Polaroid sues GoPro for Cubic Camera: Everyone thought the same thing when the GoPro Session first came out.  Just took about 4 months for a licensee of Polaroid to do something about it.  Of course, they'll lose – but it's probably worth it for the PR.  They'll likely lose as there have already been numerous cubic cameras (which is what the patent is for, see comments on that post).  Somehow that was missed in the process; as most of those came out before the Polaroid unit.  Ahh yes…our wonderful patent system.
4) Dutch Cycling sues Tour de France: Everyone's suing everyone this week.  Apparently the Dutch believe ASO owes them a couple bucks for hosting the event in the Netherlands.  This will be an interesting one to see how it plays out.  Either one side is blatantly lying, or there was a horrible miscommunication somewhere along the way.
5) 10 Key Takeaways From WTC's letter to Pro Triathletes: A funny, but terribly true, look at how much a single non-governing organization can drive its pro athletes.
6) The Myth of Walking 10,000 Steps: A good overview of why 10,000 steps isn't necessarily enough.  Though, I think the article sorta missed the point that the reason these companies tend to default towards 10,000 steps is because if they told people they needed 18,000 steps, people would give up.  So it's the game of something is better than nothing. But the article is still good for educating those who may not understand the numbers. (via Marc G.) Note that this is technically behind a paywall, but sometimes if you go to Google News and type the title (identical to what I've listed), it'll let you in.
7) How not to steal a bike: Awesome little snippet of video below from a security camera over the Woodinville Project.  They're a non-profit that helps get bikes into the hands of people that can't afford them.  The person in this video was caught, btw.
8) Women's Triathlon is now an NCAA Emerging Sport: Great to see, and great round-up of what this really means.
9) A better way to ride away from the police: While the guy up above seemed more challenged, this cyclist seems to have it down.

 (via Ian)
10) The Confusing Case of Tom Danielson: Interesting read on this whole thing from Velonews.  Then, less than 24 hours later it's been confirmed his B sample was also positive. In unrelated news, TdF winner Chris Froome to finally release previously promised physiological data in December.
Sports Technology Software/Firmware Updates This Week:
Each week I quickly highlight some of the new firmware, app, software and website service updates that I see go out. If you're a sports technology company and release an update – shoot me a quick note (just one liners is perfect, or Tweet it at me is even better) and I'll make mention of it here. If I don't know about it, I won't be able to post about it. Sound good?
Polar adds new website functionality: Some minor things here in the grand scheme, but definitely a step in the right direction of making Polar Flow more functional.
Garmin Firmware Updates: Ok, a boatload of updates for Garmin devices.  A lot of them are overlapping, so I'm going to round things out and note that:
– The Fenix3 and FR920XT,  both got production and beta firmware updates, both featuring an absolute crapton of new features.
– The Epix also got a few new features as well as a couple of fixes.
– The HRM-TRI & HRM-RUN got updates for new metrics related to the FR630
– The Edge 520 & 1000 both got new beta firmware updates for Connect IQ. But be warned the beta variants for Connect IQ support are missing many newer features.  So it's purely for dev work right now.
– The Vivoactive got a small pile of tweaks.
Check out the link above and pick your device to get the full list of details. It's my favorite site for tracking firmware updates.
–
Thanks for reading!