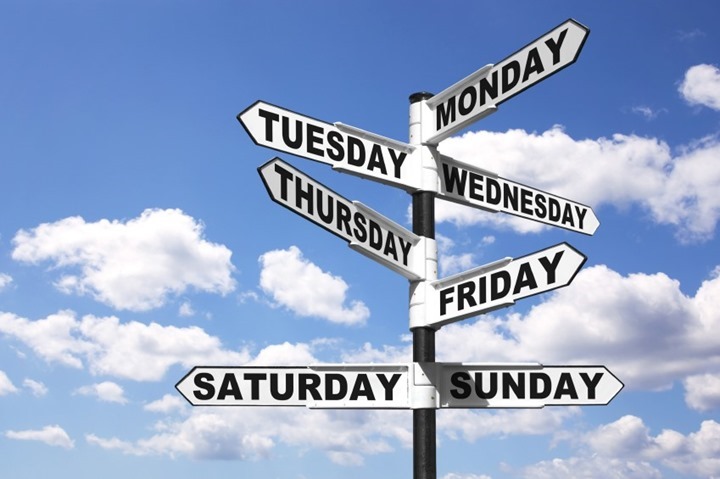 The Week in Review is a collection of both all the goodness I've written during the past week around the internet, as well as a small pile of links I found interesting – generally endurance sports related. I've often wondered what to do with all of the coolness that people write, and while I share a lot of it on Twitter and Facebook, this is a better forum for sending it on to y'all. Most times these different streams don't overlap, so be on the lookout at all these places for good stuff!
So with that, let's get into the action!
DCRainmaker.com posts in the past week:
Here's all the goodness that ended up on the main page of DCRainmaker.com this past week.
Monday: Paris
Tuesday: A November Garmin (Fancy) Fenix3 Giveaway
Wednesday: LIMITS Responds: Says they aren't a scam (but still lie)
Thursday: TomTom Spark In-Depth Review
Friday: Arctic Circle Cross Border Hill Repeats: A Finland-Norway Runaround
The DCR Podcast:
Here's the low-down on what was covered this past week in the DCR podcast:
(The interwebs were not strong enough for a Skype call at our little spot in the Arctic Circle, just horrible quality, sorry. We'll double-down this week though!)
Thanks for listening! Subscribing and rating in iTunes is much appreciated, and be sure to send in your questions via the voice mail widget at the bottom of the podcast page!
Stuff that I found interesting around the interwebs:
Here's a not-so-small smattering of all the random things that I stumbled on while doing my civic duty to find the end of the Internet:
1) Man climbs Eiffel Tower with GoPro: These days, this stunt unapproved would probably get you shot off the side of the Eiffel Tower.  Based on the tree cover though, this definitely wasn't in the last few weeks (the leaves turned here about a month ago).
2) New Balance 3D prints running shoe: And apparently they're going to go into production with this setup next year.  The idea here is being able to offer far more customization on-demand.  Sorta like Dell does for computers.
3) Garmin on track to get denied expansion: It's always crazy to me when folks in smaller cities/towns try to limit growth in companies that disproportionally make up the majority of employment in that town.  Never ends well for that locale. (via David)
4) Wanna ride your bike to the south pole? How about a guided tour then?  Oh, I'd so do this…well, except the $70K price tag.  Eeks! (via  J. Michael W.)
5) "I've always liked to run and drink beer": Yes, that's the actual quote from the runner that Brooks just signed a sponsorship deal with, also happens to be Beer Mile World Record holder. (via Randy)
6) Bangkok Half-Marathon was somehow 17-miles long: No, this wasn't an errant GPS watch, but literally the entire race was long by 4 miles.  Also known as a crapton long. (also via Randy)
7) Marine Corps Marathon issues lifetime ban to runner: Sweetness!  Nailing cheaters, love it.
8) FirstBeat Athlete Software Discontinued: A few of you sent this in to me a week or two ago.  Semi-surprising, but also somewhat expected.  Simply put: There just isn't a market for HRV type apps these days.  I think if the company had done more to simplify the process (such as making it online, integrating with Garmin/Polar/Suunto back ends for instant-access, etc…), it would be more attractive.
9) What different pro athletes use on their GPS watches: Interesting little summary of what a few different pro athletes have as their data screens.
10) Could the Paris attacks impact the Tour de France and cycling? Lots of talk about changes, but do remember there have been many terrorist attacks on Paris over the decades – so hopefully things will stay just as they've been for decades.
Sports Technology Software/Firmware Updates This Week:
Each week I quickly highlight some of the new firmware, app, software and website service updates that I see go out. If you're a sports technology company and release an update – shoot me a quick note (just one liners is perfect, or Tweet it at me is even better) and I'll make mention of it here. If I don't know about it, I won't be able to post about it. Sound good?
Polar releases Pro Trainer 5 to Polar Flow ability: Well well…for those longtime Polar users, this is a pretty big ticket to getting your data into Flow.
4iiii adds tons of new features to Viiiiva: Didn't expect this one, but Viiiiva got some pretty sweet new functionality, including the ability to connect to Fitness Equipment.
Garmin Fenix3 Beta Firmware Update: This adds in Gen2 Running Dynamics support, among a few other things.  No, I don't know when/if this will come to the FR920XT, but typically the FR920XT/Fenix3/Epix stay pretty tightly coupled together feature-wise.
Recon Instruments releases updated Jet SDK: This also applies to their snow goggles as well as the cycling/running heads up display system.
—
Thanks of reading!