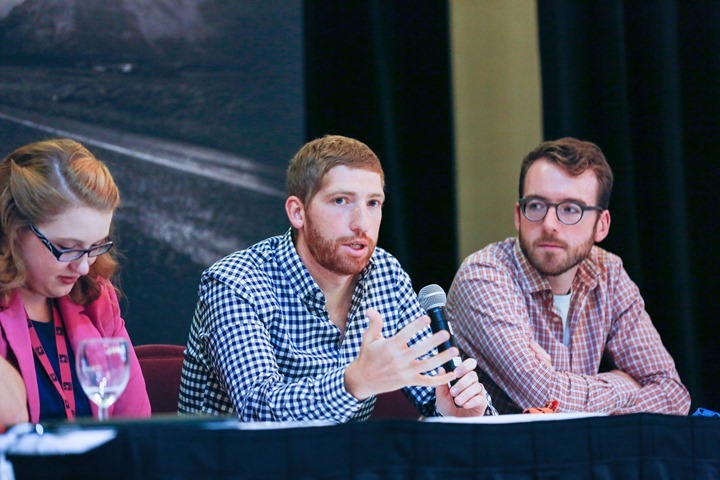 I've been delivering a session at the ANT+ Symposium now for 4 years. Kinda crazy.  While technically the ANT+ Symposium is focused on ANT+, the reality is that almost every major player in the sport technology world is there – talking about all sorts of sports tech.  Be it hardware makers or software companies, most send some sort of contingent.
In fact, despite thoughts to the contrary – this year was actually bigger than last year, with more companies represented and more folks there.
In the past, I've delivered a session that was sorta a 'State of the State' type speech.  A bit of 'The Good, the Bad, and the Ugly'.  In other words, I iterated through different topic areas that I wanted to discuss and broach with the greater sports tech forum.  Much of that was based on feedback from readers.  Be it things companies did well, and those that they needed to work on.  None of it limited to ANT+, everyone and everything in the industry was fair game.
This year though it was time to change things up.  So instead I delivered a session on how to launch a product.  Totally different, yet something I've totally wanted to rant on deliver for a while.
But that's not all!  I also did a panel discussion on sports tech usage with some really smart folks – but let's not get ahead of ourselves yet.
Primary Session: How to launch a product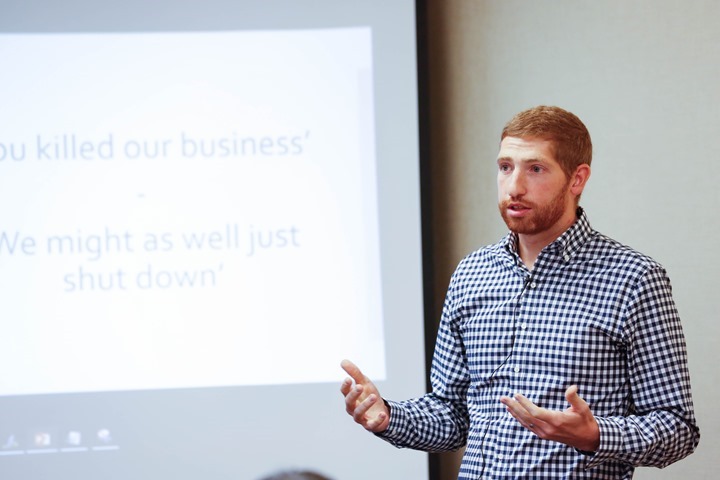 This first session is my dedicated 'How to Launch' a product presentation.  While in theory aimed at companies, I think most consumers will be interested in how things really work.  This is a bit of a 'How the sausage is made' post.  I take very specific 'case study' examples from a number of recent product launches and walk through exactly what companies did that was right and wrong.
I talk about how and why a company can launch a product properly – and the discussion isn't just limited to how I cover products, but how different segments of the media covers products.
My hope is two-fold:
A) That companies learn from some of these lessons and optimize their product launches to make it easier for consumers to understand the products.

B) That consumers become more aware of product launches and can spot when something is being paid for behind the scenes, or when information seems skewed or missing.
In any case, onwards – go forth and watch the sausage be made:
Like I said, totally different than years past – but honestly a bit more fun for me to deliver.
As an aside, a few times you heard me reference another presentation from Paul Wilke, that was directly before me.  He gave a different point of view, one from a PR company's standpoint.  I'd highly encourage companies to watch it, but I think consumers can get a lot from it too.
For those that want to download a PDF of the presentation, it's available here.
Panel Discussion: The Quantified Self: Capturing, Connecting and Interpreting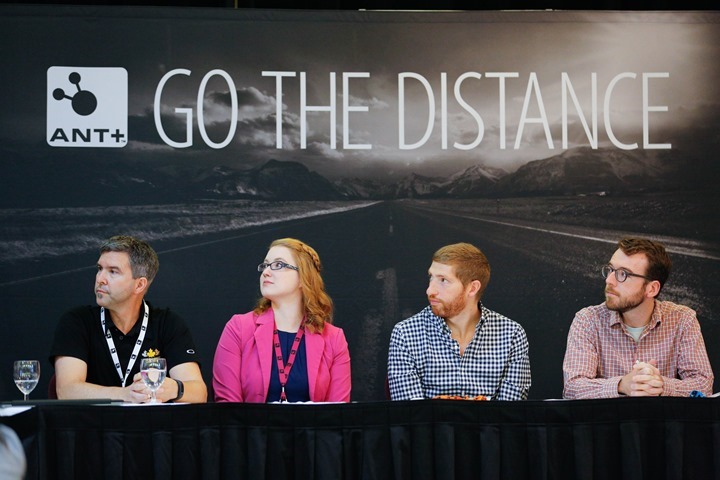 I'll be honest, I'm not typically a big panel discussion kinda guy.  Secretly…I kinda usually hate them.  I find the questions and answers to often be awkward and forced.  However, this turned out far better than I expected (actually I think it turned out quite good) – and I think we had some truly interesting discussions and insights.  And I think all of us genuinely enjoyed discussing things and bouncing ideas off of each other.
On the panel was Jon Bruner (Data journalist and Editor-at-large for O'Reilly Media), Paul Dorotich (High Performance Coaching/Olympics team coach), Haley MacLeod (PhD candidate researching the potential role of technology in the lives of people with rare diseases).  Hosting the discussion was Bryan O'Rourke.  All of these folks had their own discussions, of which you can find on the ANT+ Video page (hopefully they'll create a playlist of all the sessions).  The full bios of each are here.
The panel discussion covered a lot of areas – but really focused on the data side of these devices.  As well as pieces on accuracy and what accuracy really means to different audiences.  For example for Paul as an Olympics coach it means one thing compared to Haley working with someone in a medical realm.  We also discussed privacy and how that works in the platform-driven world of today's fitness systems.
With that – here we go!  Note, that there's about 20 minutes of Q&A starting around the 40min marker.
Obviously, I don't have any slides to share for this one – it's PowerPoint free!
Finally – if you're tech minded (or at least sport-tech minded), there's actually some pretty interesting presentations on how things work within the published videos.  For example, one's about planned updates or recently implemented updates on various specs (i.e. for FE-C), stuff on how Bluetooth Smart integration works on WASP devices for large-group environments (NPE), and a fair bit more detail on Garmin Connect IQ from the guy that leads that group.  The full schedule was here, most recorded sessions were on Thurs/Friday.
With that – hope you found some tidbits interesting, and enjoyed watching!
(Photos courtesy ANT+ Symposium event folk)