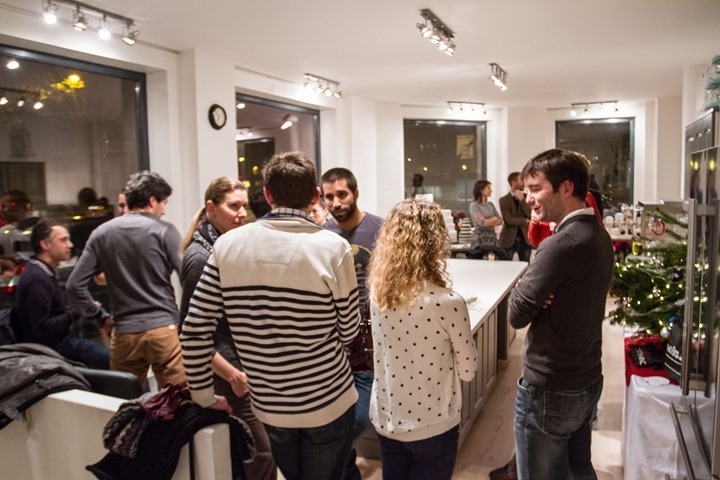 It was roughly one year ago that I announced the DCR Cave (along with Bertie's Cake Studio).  Following that in December, we did an open house one Saturday evening for folks to come check it out and just in general have fun chatting about sports and sports technology (and wine, cheese, and cupcakes).  Oh, and we gave away a bunch of free stuff.  Watches, gift certificates, apparel, and a few random other things I had floating around.
This year, we'll be doing it again!  But bigger of course!  And plenty has changed since last year – most notably there's probably 2-3 times as many gadgets and gear.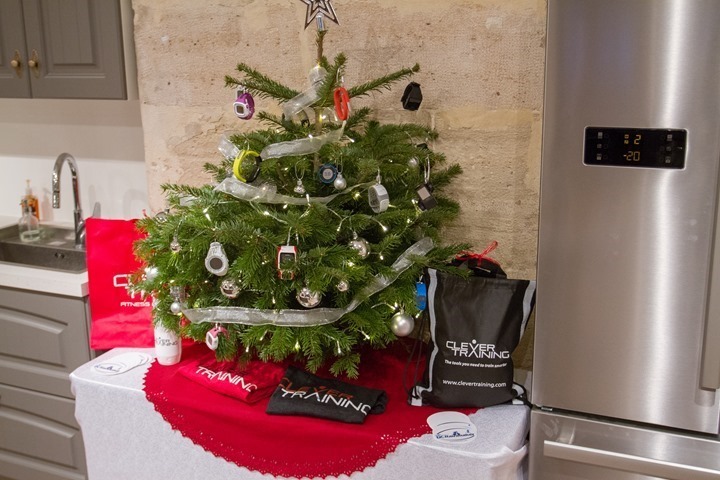 On top of that though, we're raising the stakes this year! For those that would like to, I'll be doing a group run that morning on my favorite running route around Paris.  The Girl will also lead another run at the same time, split roughly into two pace groups – but the same route.  It's full of all the major Parisian sights, and is what I love taking out of towners on!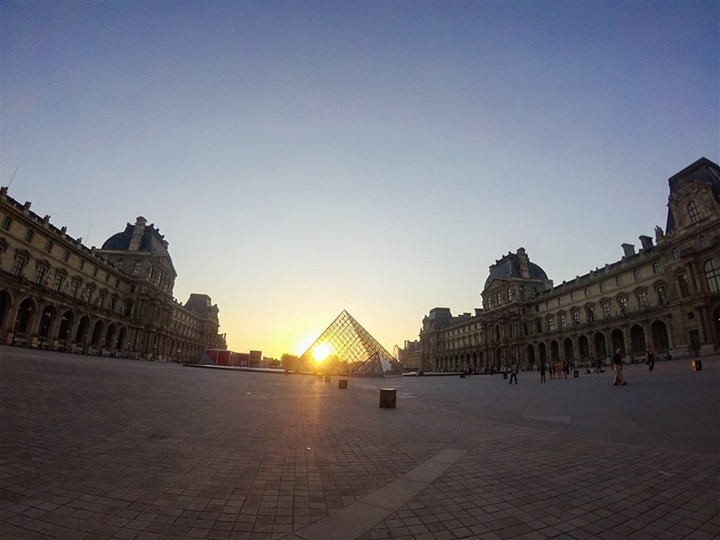 Of course, the evening of the Open House I'll have plenty of devices around should folks want to play with the latest and greatest stuff.  Anything that's been announced will be available and fair game for tinkering.
While the annual Santa Clause 10K race is the following weekend this year, there's still tons of fun stuff in the city to do if you're coming from out of town.  For example the Christmas Markets are up then in multiple locations – including the Champs-Élysées. Not to mention ice skating should be open in a few major locales around the city (though, if it doesn't warm up from t-shirts and shorts weather, it might be a bit wet).  And finally, for those who want to skate, there's the weekly Paris Roller events on Friday nights that are always epic (they also have a tamer version on Sunday morning geared towards families).
As you can see – it's a great time of year to visit the city, especially since it's just ahead of the typically more busy tourist weekends.
Specifics:
For the Open House:
Date: Saturday, December 12th, 2015 – Starting around 5PM.
Address: Location sent a few days ahead, but within the Paris 5th Arrondissement near Notre Dame
Closest Metro: St-Michel Notre Dame (RER-B/C) or Cardinal Lemoine (Line 10)
Food: We'll have various appetizer & dessert items
Price: Free of course!
For the Run:
We'll leave at 9AM from the DCR Cave location (sunrise is 8:34AM that morning, so just after that a bit).  We'll divide into two groups on a route that's approximately 7.5 miles (12 kilometers).  We'll divide into two pace groups, one will be about a 7:45-8:00/mile (4:50-5:00/KM) pace with me, while another group led by The Girl will go at approximately 9:00/mile (5:35/KM).
Upon return we'll have some goodies to help you replenish your nutrition for a few hours.
Note: Folks from various sports tech companies are of course more than welcome for either!
Sign-Up!
For the open house simply use the form below to sign-up (just so I can figure out how much cheese to buy, and cupcakes to make!), we look forward to seeing you then!
Create your own user feedback survey
I'll use the e-mail provided to send the final details (and a reminder) as we get closer to the date.  Looking forward to seeing everyone there!
See ya then!
– Bobbie & Ray