The Runaround:
It's been a while since my last runaround.  Not because I haven't been running around random cities across the globe, but just because with so much other stuff to post about, they've gotten slightly overrun.
But here's a quickie from tonight!  I had to make a short trek from Paris up to Esbjerg, Denmark for two days of meetings for work (regular job).  Not really knowing where this place was, it turns out it's on the west coast of Denmark.  In the process of booking hotels, I'd find there was essentially nothing left except garages in people's farm houses.  So my first night I'd stay at Legoland instead (more on that in a moment).  The second night though, I was able to actually stay in roughly the right place.
And it's here that I did my run from after work on Thursday.  I started out from the hotel, which is only a block from the main city square.  There's quite a bit of street traffic calming they do here to keep speeds low.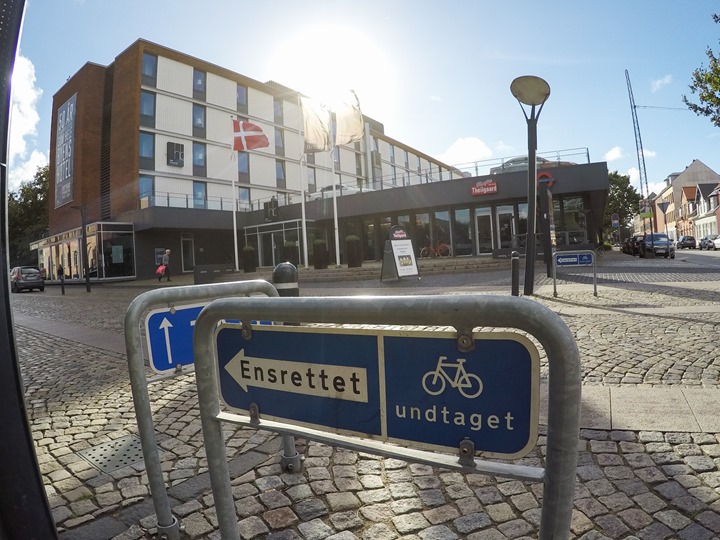 From there it was through the square.  It was pretty much dead this time of night (5PM on a Thursday), kinda surprising.  In fact, I'd not see too much human life anywhere on my route.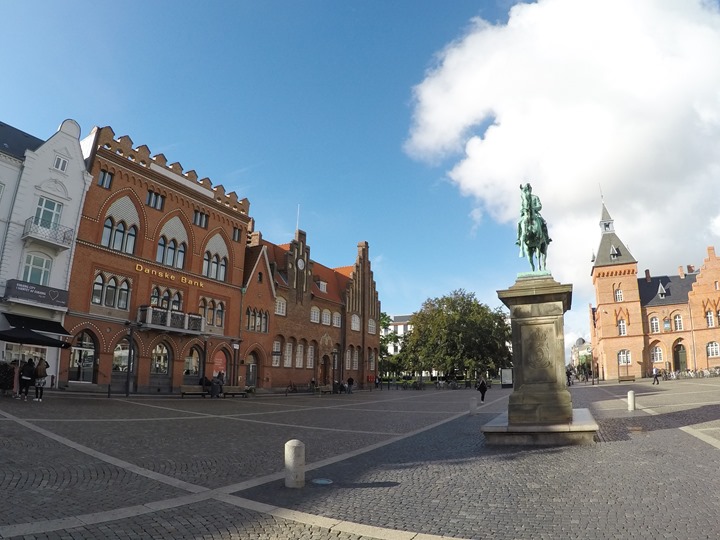 After I passed through the town center I headed on down to the waterfront through a small park: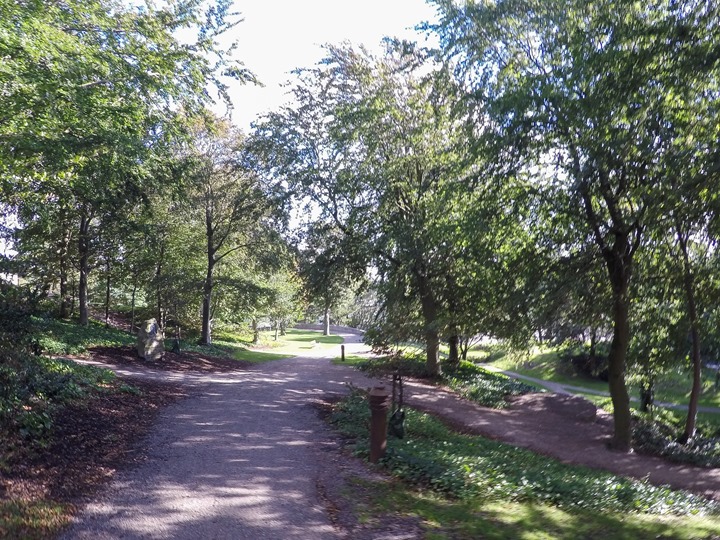 As is my usual rule of running in towns I don't know: Follow the water.  It maximizes the chance you'll successfully get back to your start, and usually is the most interesting place to run (not always, but often).
In this case, I took a wander through the port area with numerous boats hanging around.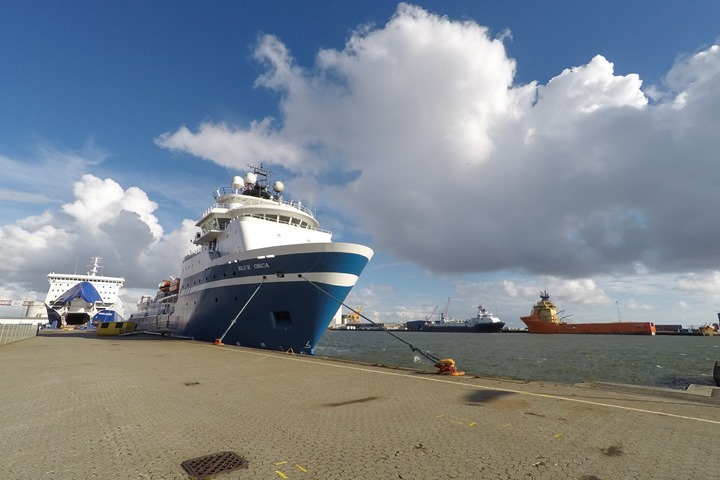 The town is massively tied to the port industry. That's roughly split up into oil/gas offshore support (huge), shipping, and then fishing (or at least the processing of it).  I'd basically run for two more miles passing every variant of the above types of companies: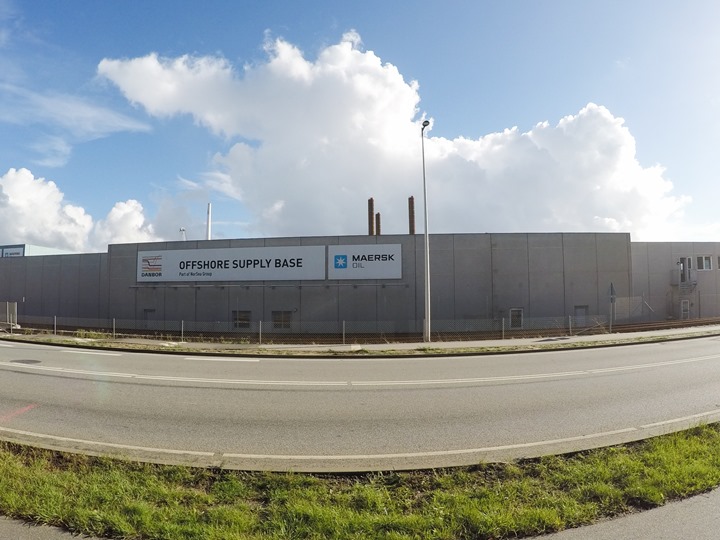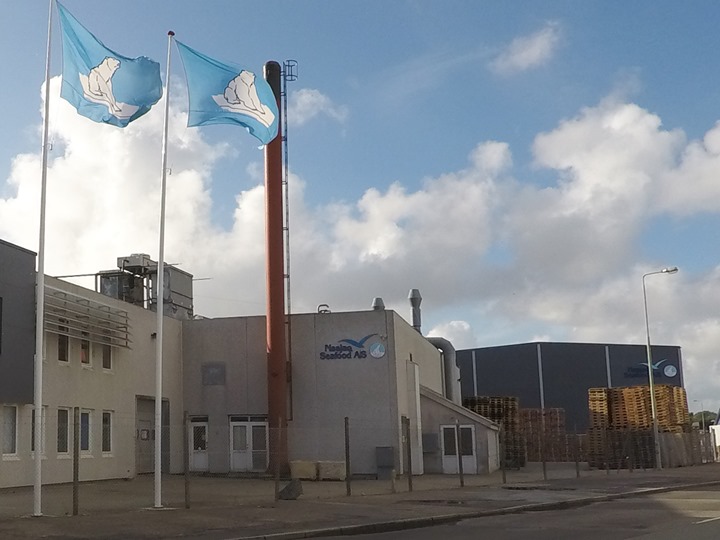 It was also industrial, but also kinda interesting.  When you'd pass the fish processing plants, it smelled very much like fish, for example.  The gas bottling plan (like those little BBQ tanks) thankfully didn't smell like anything.
Eventually I got to the end of the row of industrial piers/buildings and found myself on a beach.
It was pretty, albeit slightly less so due to a fair bit of garbage that's hard to see in the photos.  The wind blew heavily into here, so I suspect it became a bit of a natural deposit for it coming in off the sea.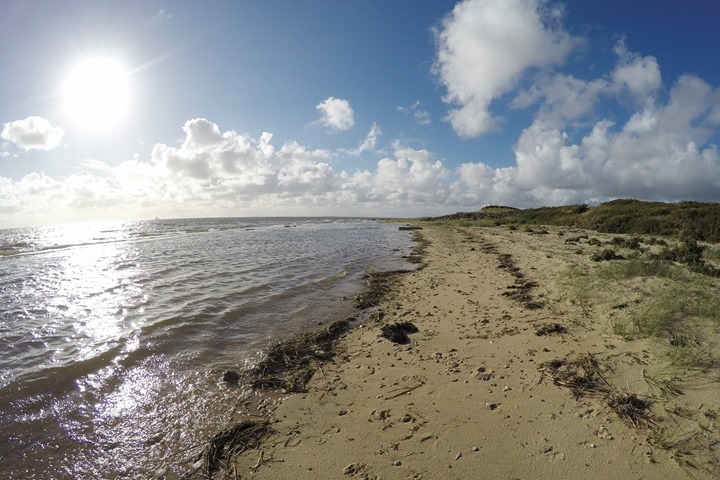 A few hundred meters later I noticed some massive stone statues.  Each one some 30ft (~9 meters) tall.  The monument called "Men at Sea" is apparently visible some 10KM away.  You can read all about the concept behind it here.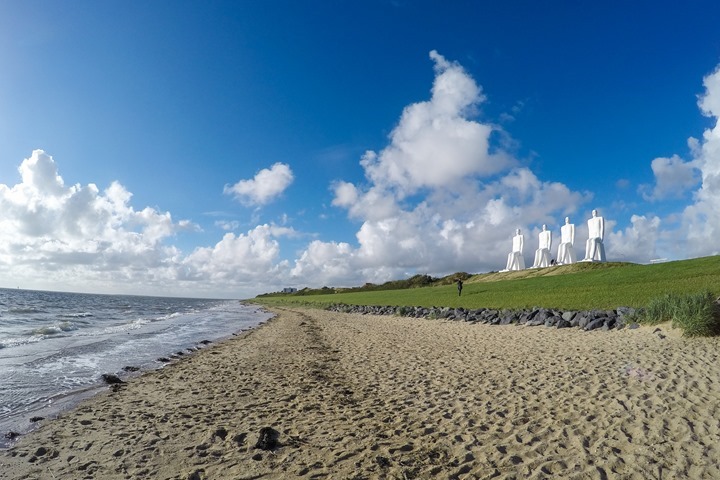 I ran up to the back of it to take a photo, which came out surprisingly well.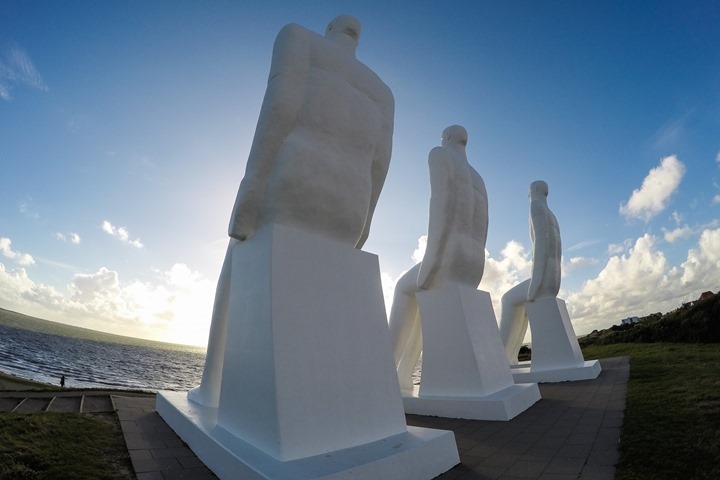 From there I took a slightly different road back, mostly because it was paved and the beach was somewhat of a pain to run on in the sand.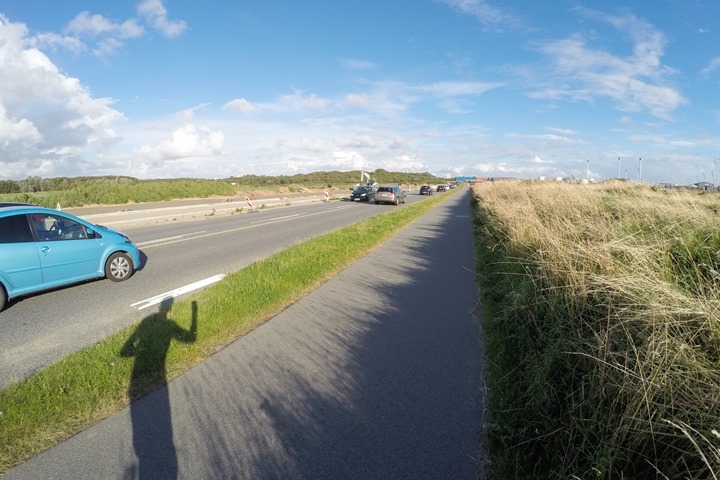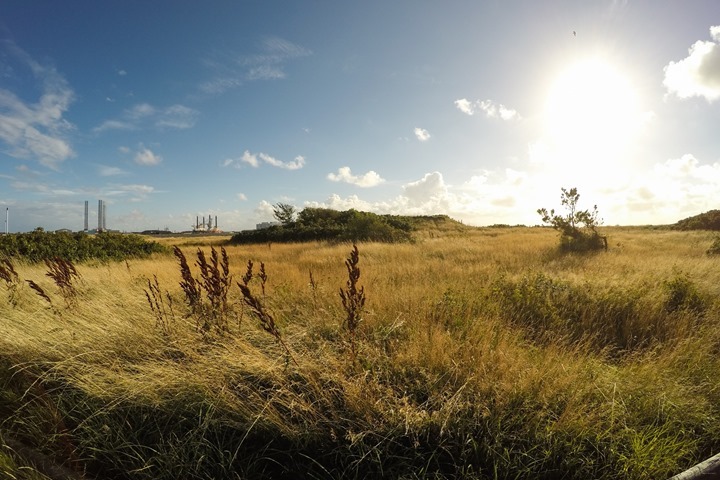 This shared pedestrial/bicycle/moped path was a straight shot back to the edge of town.  But eventually I'd end up back along the water for the final mile back to the hotel.
As I made my way back, I saw this sign for an upcoming triathlon.  The distances…are…interesting.
Going back in the square…there still wasn't much activity (now roughly 6 PM).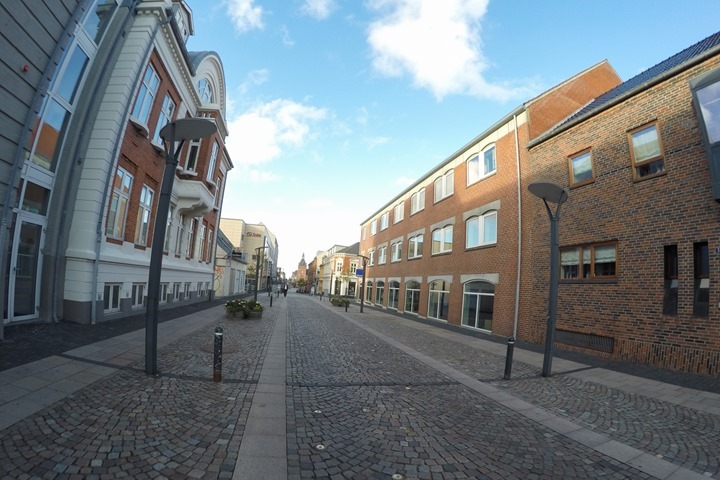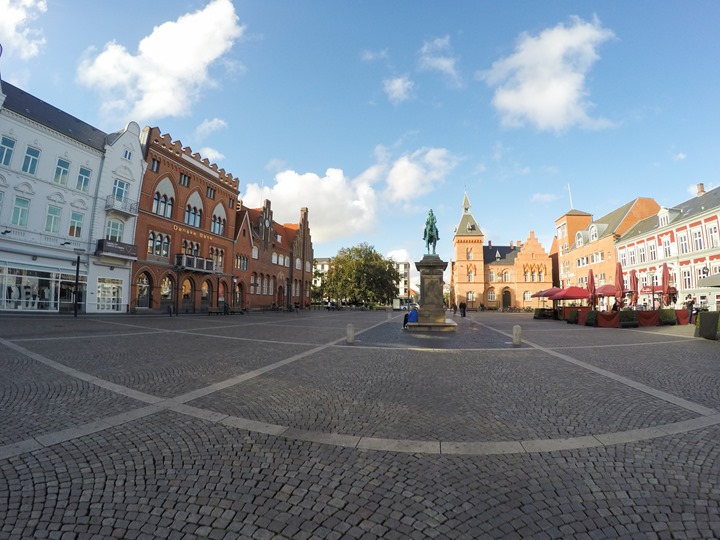 So I passed by the hotel and rounded the run off, calling it a night.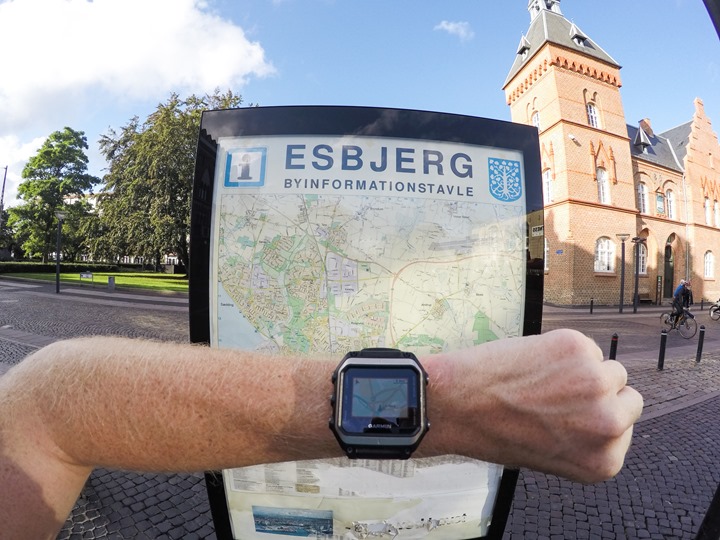 Here's the overall route, and activity file on Strava: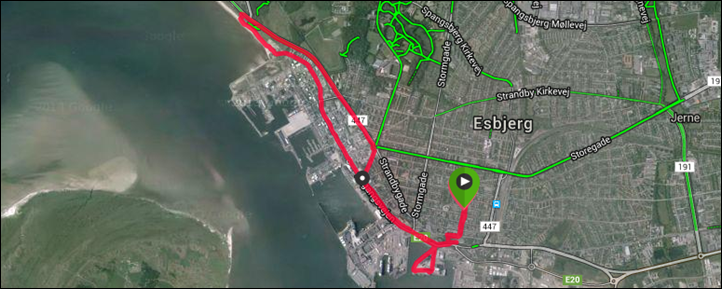 It was fairly windy, a trait that had continued all day long.  The number of times it oscillated between being beautifully warm and sunny out, and then 20 minutes later being crazy hard sideways rain and strong winds was mind-blowing.  It was like the entire town was on the Zwift weather system clock – repeating every hour or something.  Still – a neat little place to check out!
Two Interesting Side Notes:
There were a few minor interesting tidbits on this trip.  First up as noted there wasn't a hotel in Esbjerg that had availability Wednesday night.  So instead I stayed near the airport I flew into (about an hour away), Billund.  Turns out Billund is famous for something else: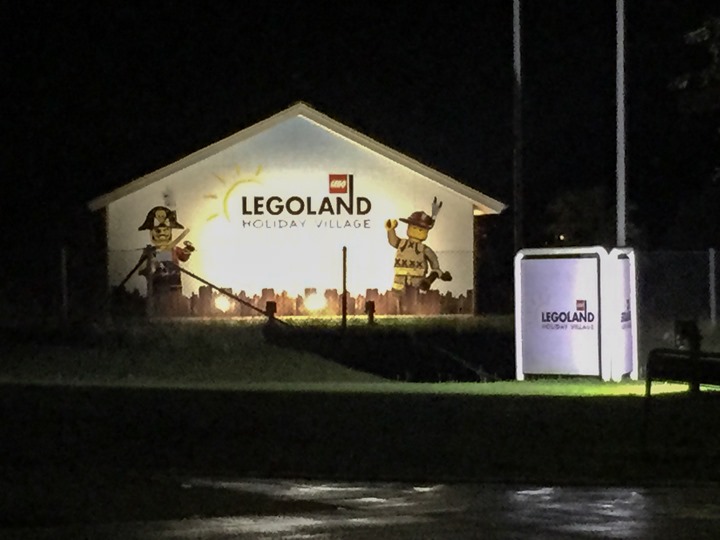 Yes, the headquarters of Lego, and by extension – Legoland.  Even at 11PM on a slightly rainy night, the place was crawling with Lego.  For example, outside my hotel room window, was a Lego car: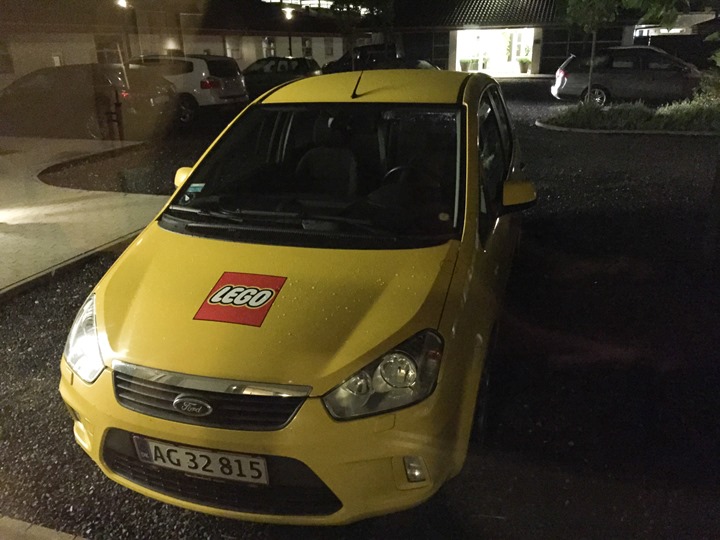 And in the morning, a Lego bicycle was parked near the reception: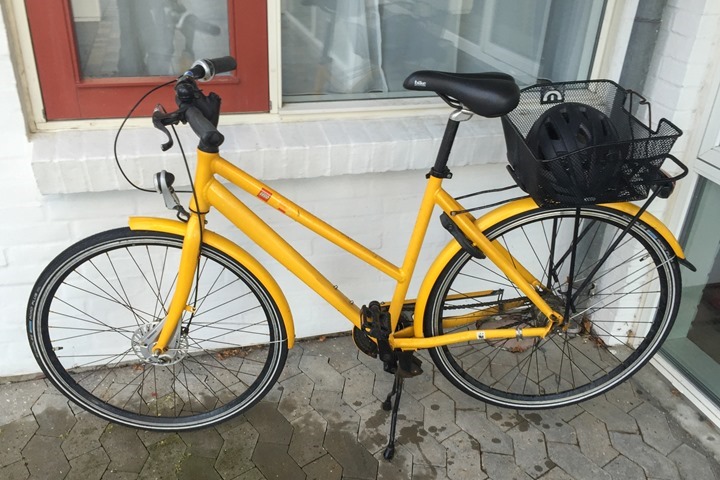 Perhaps on Friday afternoon before my flight if I've got time I'll poke around a bit more if I have time.
Also of note is that the food has been pretty impressive here.  The offices I was in had an office building cafeteria.  In Northern Europe especially, I've found these to have an excellent level of food quality – and far more communal than most American workplaces (where many people eat out).  Certainly this is common in much of Europe, but I do repeatedly find the Nordic countries seem to be better on average.
In this case, they had a buffet setup of various things.  I don't think I've ever created such a colorful dish (or such fantastic food from an office cafeteria).  Fwiw, everything on the plate is vegetarian too (though I'd eventually find some meat elsewhere to add on top):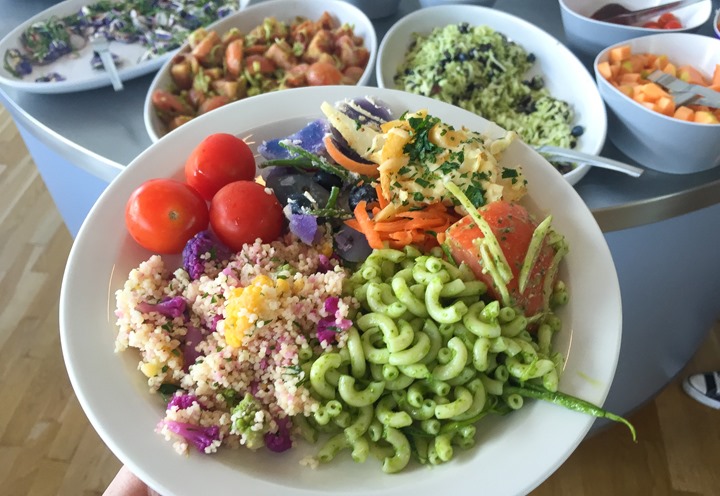 Also of note, at dinner at the hotel I got the venison (or, that's what I'm told anyway from the translation).  Interestingly, it had a small side of…moss: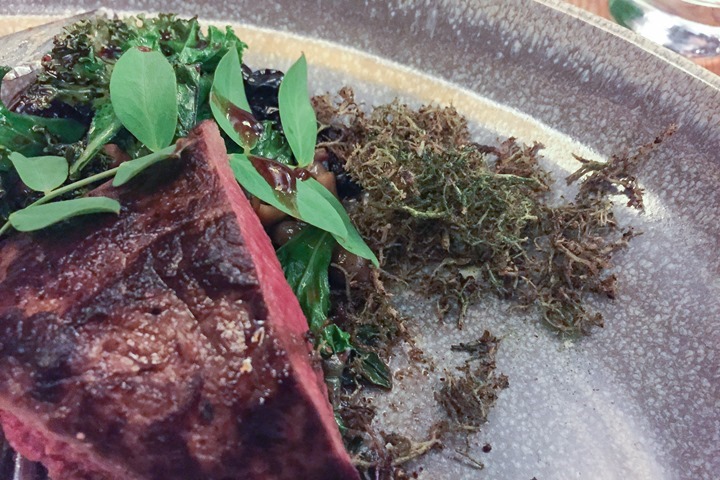 I think the moss was slightly deep fried, and it actually didn't taste too bad. Far better than bat soup.  And the dish overall was excellent with wild mushrooms and some sort of berries/sauce.
With that – thanks for reading!  And have a great weekend!