After a busy preceding week at the Tour de France, as well as in the Champagne region with our friends – we took the 75 minute flight from Paris down to the French island of Corsica early Friday morning.  The island is situated in the Mediterranean.  Here's what we were up to over the last 4 days.
1) In search of our own little beaches
We picked out a small 'villa' a kilometer or so from Bonifacio, which is a small port town at the southern tip of the island. This gave us a good location to wander daily to various beaches.  Since this portion of the island is almost 3 hours from the biggest airport up north, it's far less touristed.  As a result, you can pop around from beach to beach with ease in a rental car – often just hiking your way down to your own little beach.  Or, a beach with only a few people on it.
For example, this one: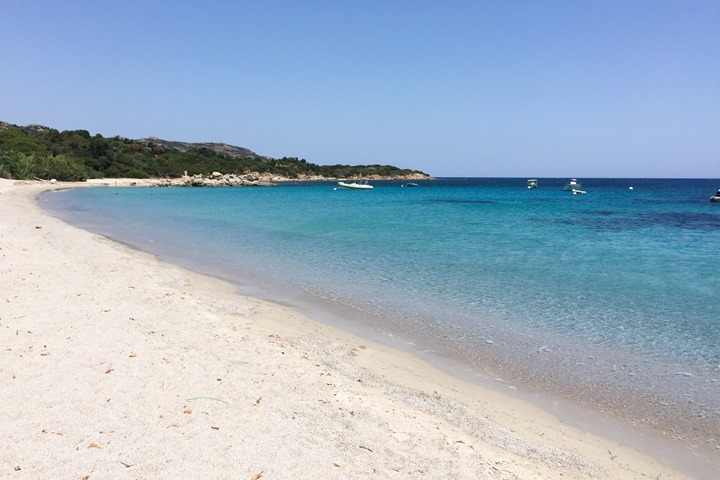 Or this one: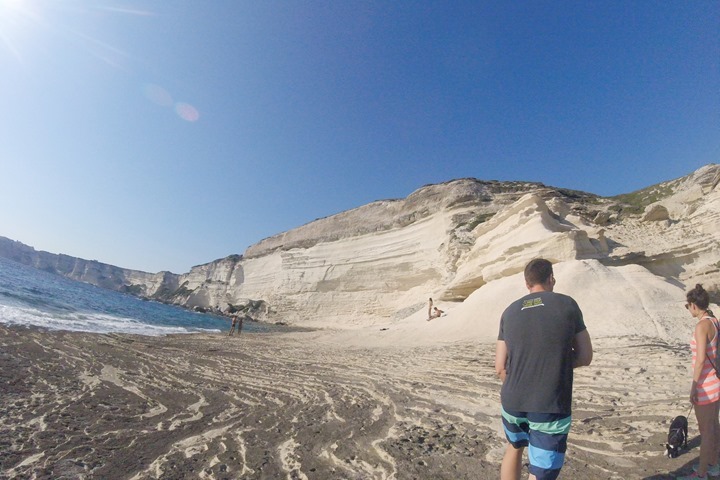 And then of course this one: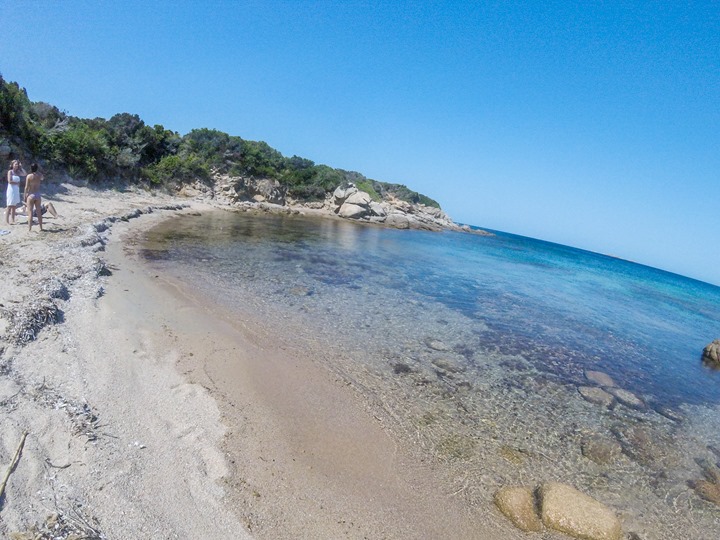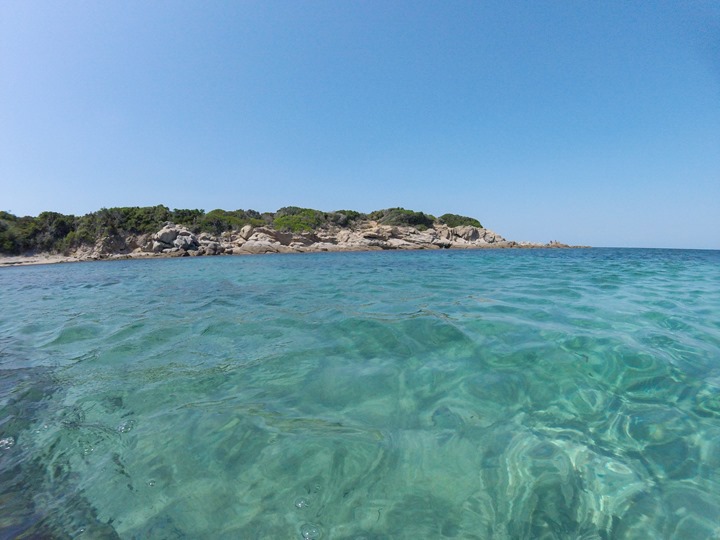 Amongst others that we visited.  We'd usually just hang out for a few hours, and then drive 5-15 minutes to another one (also sometimes involving a short hike). Really the best way to do it!
There was mostly just a lot of playing around in the water and having fun.  The clarity and visibility in the water was great!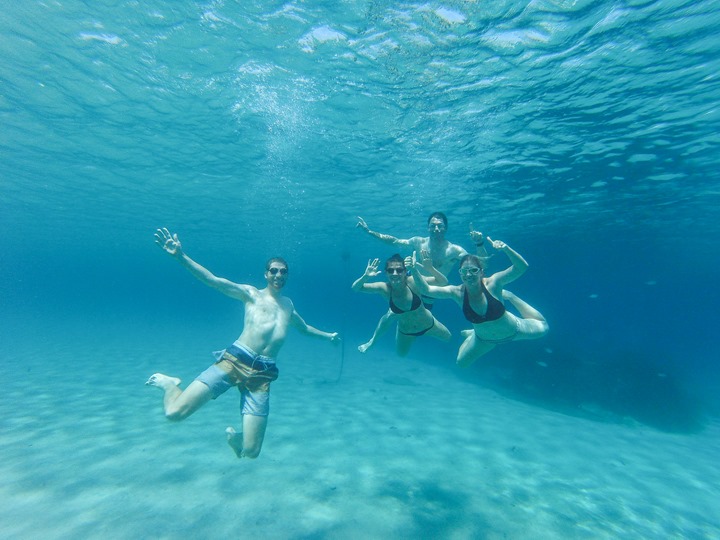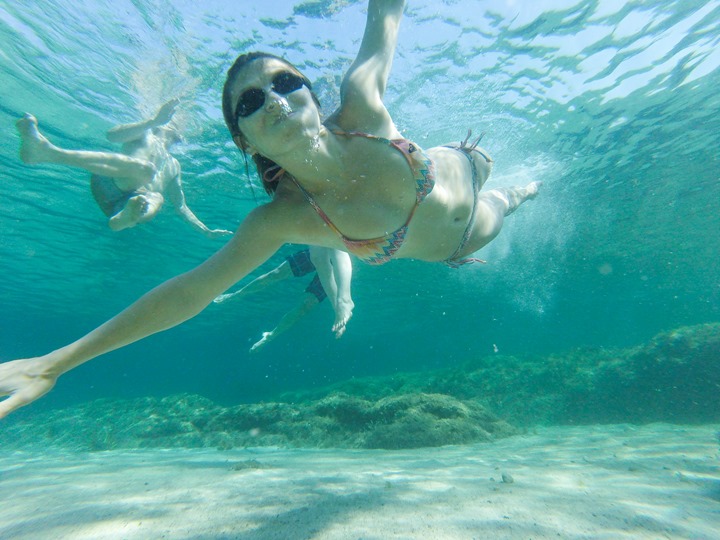 Plus, the water was just the right temperature that it didn't feel too warm or too cold.
2) Some Stand Up Paddle Boarding
About 3-4KM from our place was a beach that rented all sorts of water toys, including stand up paddleboards.  So we decided to go in search of more secluded beaches via paddle board.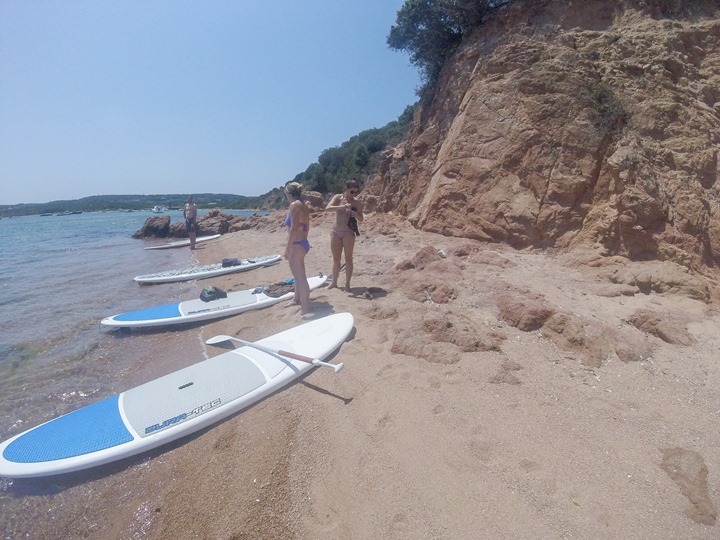 We ended up paddling about 1KM outbound along the cliff edges.  The only challenge was that the winds were howling through this area across the bay (out to sea), which would ultimately make it incredibly difficult to get back.
So instead we just plopped on a beach at what would become the turnaround point: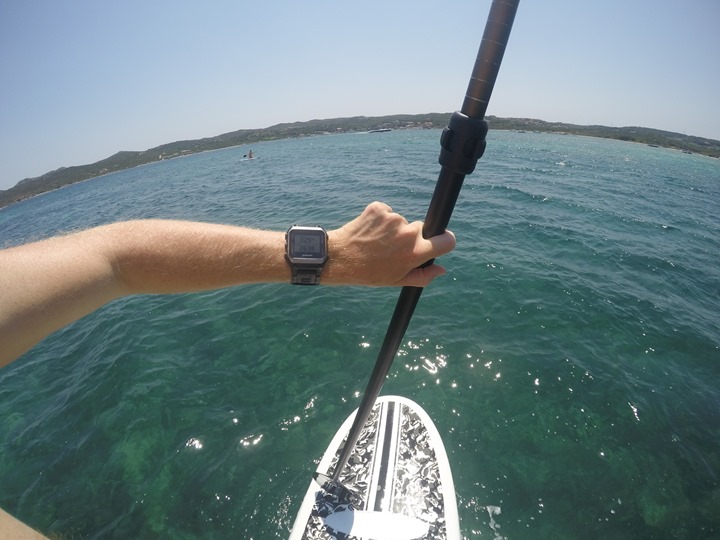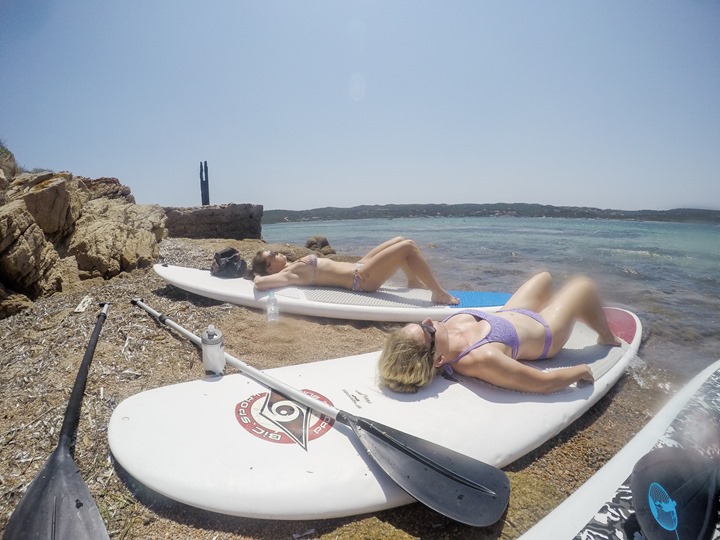 Then, we made the journey across the windiest part of the channel, before edging closer to shore for a bit of a break from the wind.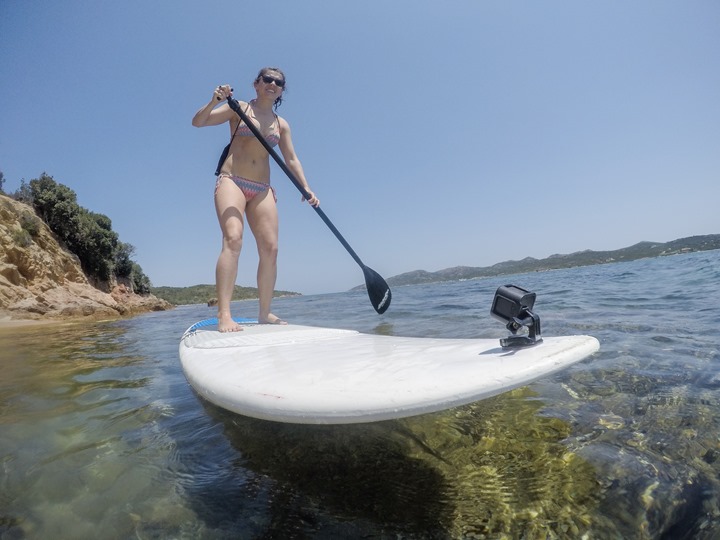 And then ultimately the trek the rest of the way back to shore.  I've only done some limited stand-up paddle boarding in the past, but it was definitely pretty cool – and far easier than I remembered/expected.  If I lived on the water, I'd definitely do it more often.  But living in the city makes that less of an inviting proposition.
3) Lots of testing of the GoPro Hero4 Session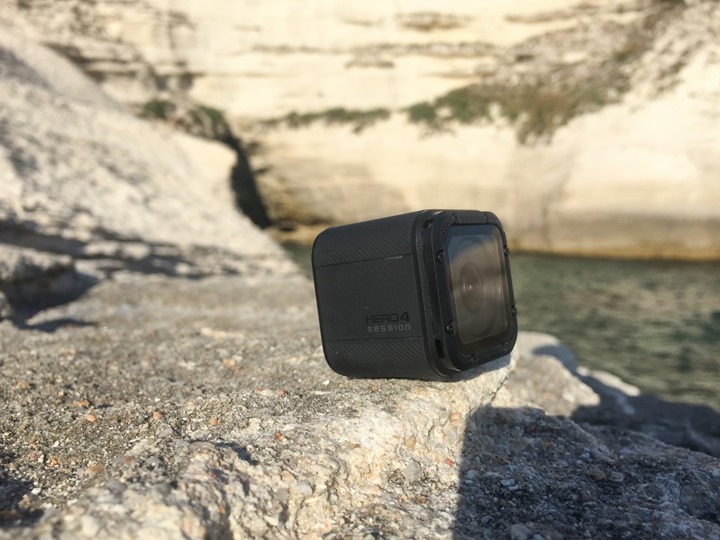 For the past week I've been busily testing the GoPro Hero4 Session*.  Between spending some time at the Tour de France last week, an unexpected upgrade to a BMW convertible within the Champagne region of France, and a trip to a tropical island – there's been some sweet footage captured.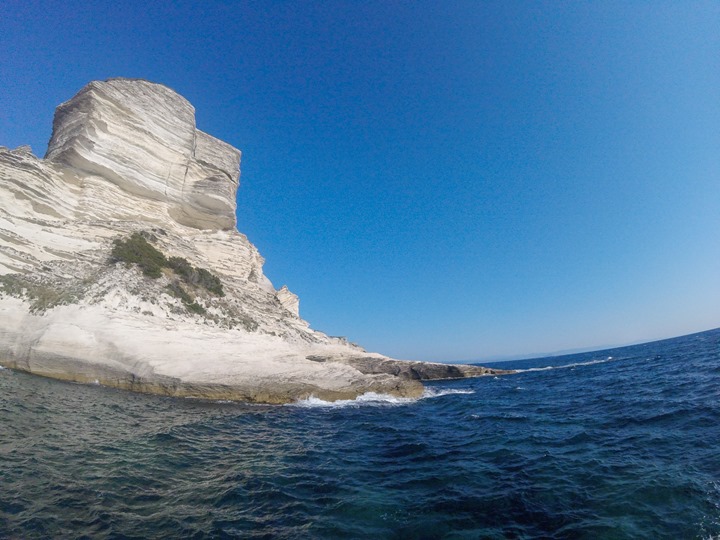 Of course, capturing sweet footage doesn't mean the unit itself is completely sweet as well.  I'm kinda mixed on it – there are some aspects that I love.  For example, the size of course, and the frame mount are both really well executed on.  As is the fact that it's totally waterproofed.  And the quality is more than sufficient for most people's needs (no doubt the Hero4 Silver is better of course – but in a larger size).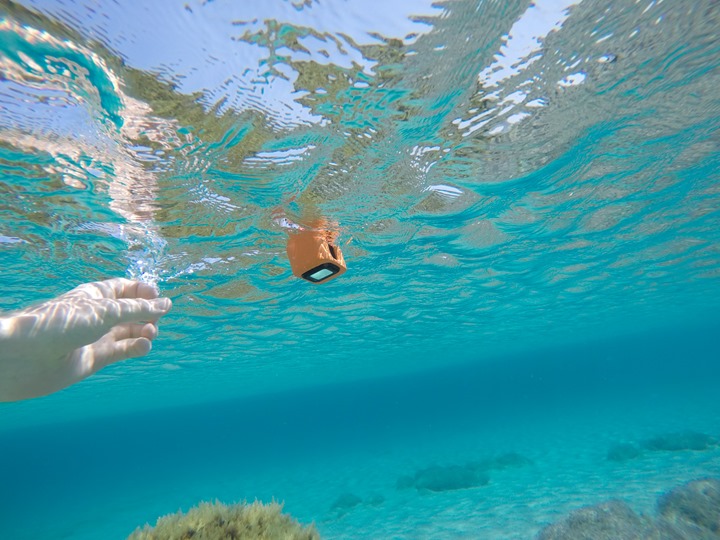 On the flip side, the way they've configured the buttons (from a software standpoint) is just horrendous.  Seriously, how did this aspect ever make it out of the labs?  It's super finicky and totally non-intuitive if you want to do anything other than start a video.  Further, while they suggest use of the Smart Remote, that doesn't allow you to do things like switch from regular 1080p mode to high speed 720p (i.e. 100fps) mode.  That requires your phone – which is less than ideal when you're floating in the water.
Hopefully GoPro will come to their senses and re-arrange the software on the buttons to just match what they've done for years on other models (every review has appropriately slammed them on this).  It's really the biggest turn-off in the device for me.
In any event, here's a short montage video I put together from the trip – shot fully on the Hero4 Session without any video correction/modification:
As you can see, things came out quite well.  I also used a dual mount on many of the shots, so I have identical footage from a Hero4 Silver at the same time – which I'll include in my in-depth review.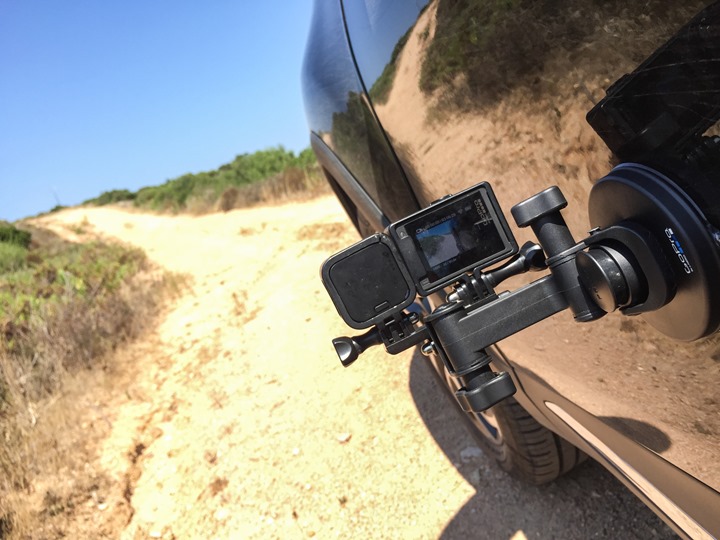 (*Side note: One day I should write a post on how much better or worse certain companies do when it comes to their PR activities and effort they put into ensuring you have what you need  (when you need it) to do a proper review.  It's impressive to see the wide range of differences that exist, even from big companies.  This is a perfect example of where they were able to get me the camera in time for a trip to a cool locale that I could really get the most out of it.  Whereas other companies struggle to get units.  Sorta the case of early bird gets the worm.)
4) Some inadvertent off-roading
Sometimes when I'm feeling adventurous I'll just look at Google Maps hybrid satellite view and see if we can get to a given destination without any assistance on routing.  Usually in cases where I want to override what the directions are otherwise telling me.  One simply looks at the roads and then just follows the little blue dot.
Most times that works out.  But on rare occasions, it does not.  This would be one of those occasions in search of a beach where it definitely did not.  We got to what should have been the road connecting to a different road – only to find gigantic concrete barriers.
Unfortunately we had assumed we'd be able to continue one-way through this dirt road in our front-wheel drive rental car.  We hadn't quite considered the implications of having to go back up some of the things we drove down on our beach quest.  Most notably this section: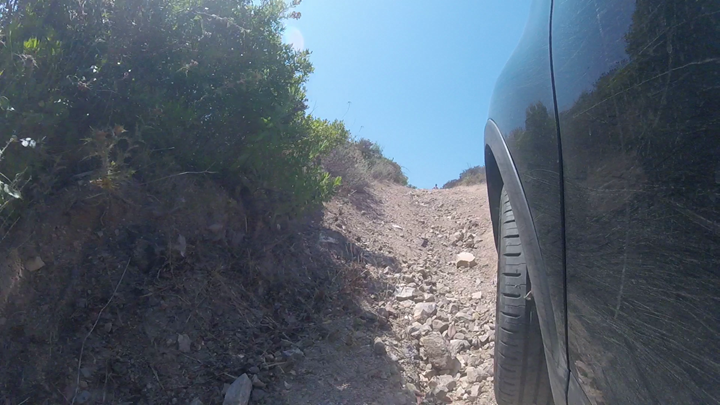 As always, the camera makes things look far less sketchy – but it took three tries to find the exact tire path up this section of rutted out and somewhat steep roadway that the car didn't get stuck on.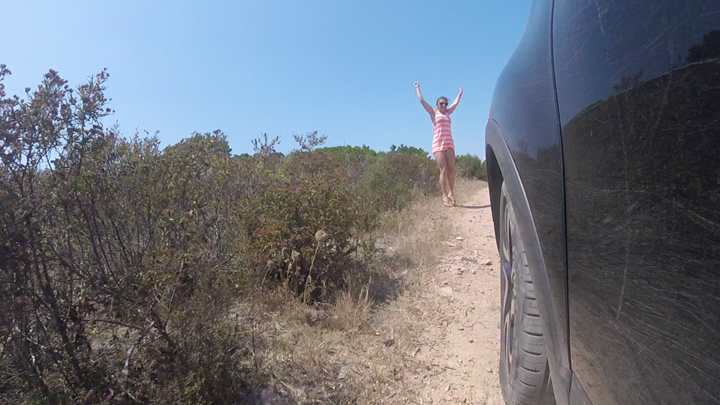 Obviously, we recorded it…all three attempts.  I included the most successful finishing attempt within the montage video.  This was also one of the ones where I dual-recorded Hero4 Session & Hero4 Silver.
5) Eating and Relaxing
Finally, in addition to much beaching, we also did a fair bit of eating – mostly at the little villa.  We cooked dinner each night outdoors on a grill, primarily with copious amounts of meat and cheese (and wine).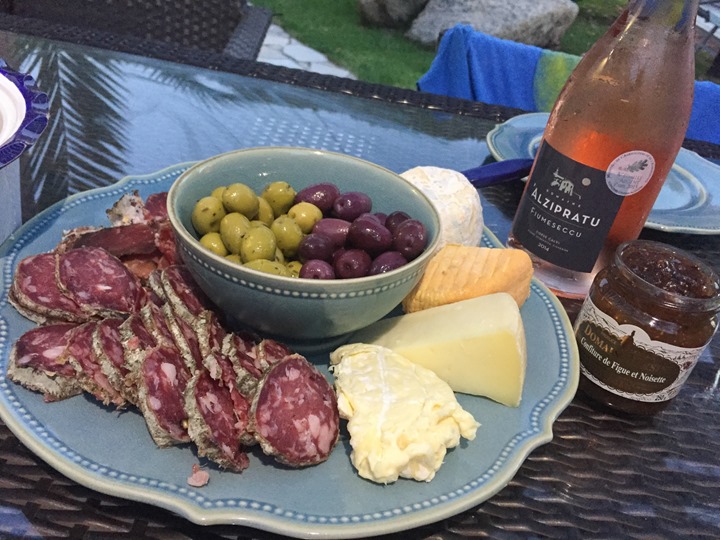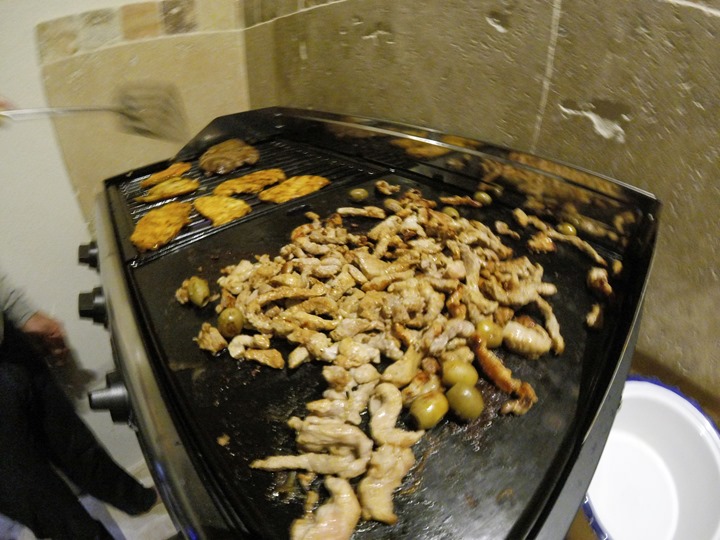 Really, lots and lot of meats and cheeses.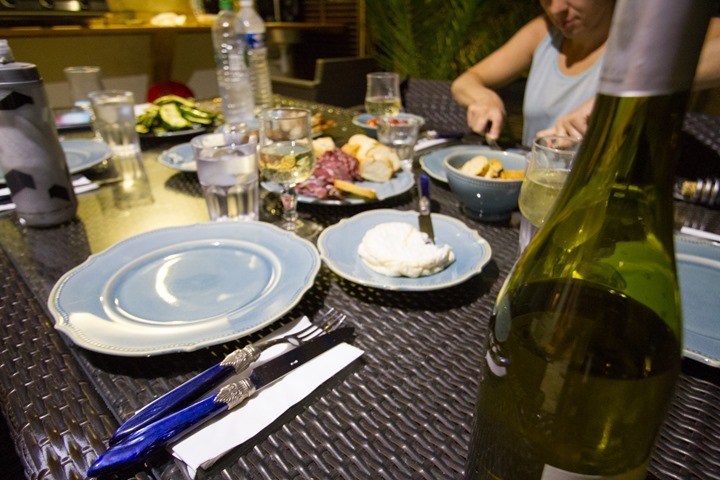 The villa had a private pool and gardens that was shared with a much larger 18-person villa (ours was like the maid's quarters in comparison, to the right of the pool).  So we relaxed a bit there.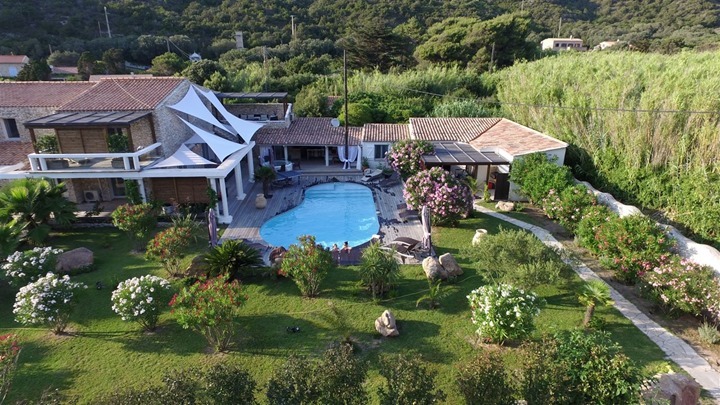 But somewhat oddly the owners of the villa would also relax there each day.  So it sorta made you feel like someone was watching over you.  And kinda took away the 'private' part of 'private villa'.  If it wasn't for that, we'd definitely rent there again as the location and property is stunning.  But with so many other options in Corsica easily bookable online, we'd probably stay somewhere else next time purely due to the overseers.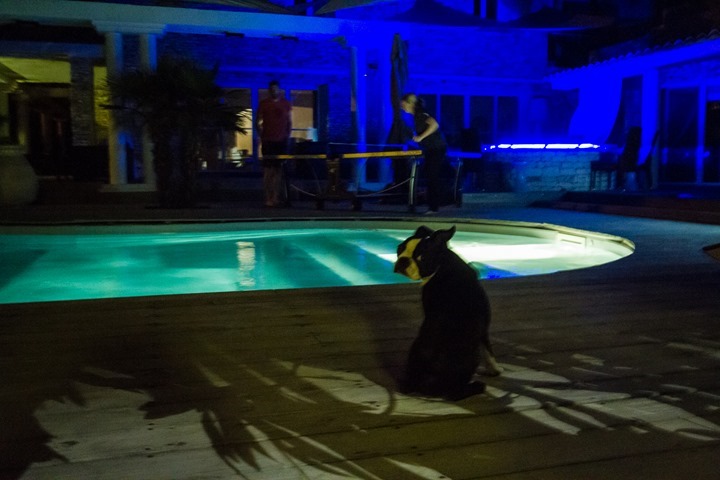 Still – we had an awesome time on the island.  It's nice in that it's a bit off of the North American tourist routes, so it tends to be much calmer than other beach spots in Europe.  We figure it would also likely be awesome in the September/October timeframe too.
With that – thanks for reading!