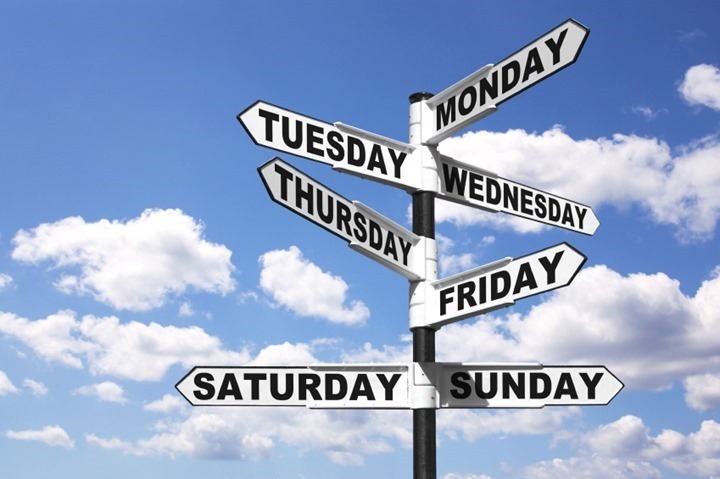 The Week in Review is a collection of both all the goodness I've written during the past week around the internet, as well as a small pile of links I found interesting – generally endurance sports related. I've often wondered what to do with all of the coolness that people write, and while I share a lot of it on Twitter, Facebook, and Google Plus, this is a better forum for sending it on to y'all. Most times these different streams don't overlap, so be on the lookout at all these places for good stuff!
So with that, let's get into the action!
DCRainmaker.com posts in the past week:
Here's all the goodness that ended up on the main page of DCRainmaker.com this past week. Sorry, been a bit slammed this past week or two with travel:
Sunday: Week in Review–June 21st, 2015
Monday: 5 Random Things I Did This Weekend
Tuesday: Hands-on with Garmin's new Edge 20 & Edge 25 GPS units
I think things should be a bit busier over the next week, hopefully!
The DCR Podcast:
Here's the low-down on what was covered this past week in the DCR podcast:
– Discussion of Garmin Edge 20/25
– Power meter choice & selection
– Strava, Training Peaks, and other sport apps sites
– Polar devices, and keeping it in the family
– Getting faster as a runner
– And of course…. plenty more!
Thanks for listening! Subscribing and rating in iTunes is much appreciated, and be sure to send in your questions via the voice mail widget at the bottom of the podcast page!
Stuff that I found interesting around the interwebs:
Here's a not-so-small smattering of all the random things that I stumbled on while doing my civic duty to find the end of the Internet:
1) Fitbit tracking data comes up in another court case: Good to see the data being used to keep people 'honest' – or something like that in this particular case.
2) Iron Cowboy pushes on: If you're into long course triathlon racing you definitely need to be following Iron Cowboy as he races 50 Ironman's in 50 days (straight). Mind boggling stuff. He's at roughly number 18 right now.
3) First Ever World Bike Packing Championships: Well then, this is totally awesome. And absolutely brilliant marketing.
4) A moto ride to disqualification in Ironman event: Huh, speaking of data keeping people honest. This competitor refused to show their Garmin data that would have (probably not) exonerated them.
5) Quantified Sex Life Apps: In the event you're looking to more accurately track the time between the sheets…there's an app or two (or three) for that. Link IS safe for work (photo-wise).
6) Pro Cycling World Tour Team RV's when in the US: In case you wondered what the team RV's looked like on the inside when racing in the US:
7) Steve Magness releases long statement on Alberto Salazar: If you follow the sport of running (at a high performance level), than this is definitely a story you should be following. (via Simon Whitfield)
(I didn't spent much time on Twitter this week due to a ton of travel, thus, I don't have as many cool things this week. I promise to surf more interwebs next week!)
Crowd Funded Projects of Athletic Note:
I regularly sift through Kickstarter and Indiegogo (plus a few others on occasion) looking for sports projects. If you're unfamiliar with projects, read my detailed post on how I decide which projects I personally back. Note that as always with crowd funded projects, assume the project will be late and will under-deliver on features. Thus far, on the numerous products I've helped 'fund' (except a leather bike handle), that's been the case.
(Nah, not much new here this week in the sports tech side of things)
Sports Technology Software/Firmware Updates This Week:
Each week I quickly highlight some of the new firmware, app, software and website service updates that I see go out. If you're a sports technology company and release an update – shoot me a quick note (just one liners is perfect, or Tweet it at me is even better) and I'll make mention of it here. If I don't know about it, I won't be able to post about it. Sound good?
Suunto Ambit3 Update: A bunch of new features, and lots of fixes (for example, they added PowerTap P1 pedal support – which I tested and seems to work at first glance – awesome!). I note this awesomeness because the P1 pedals aren't yet supported from a Bluetooth Smart standpoint on either the Polar V800 or V650.

Suunto Ambit3 Android Updates: Further updates for the beta releases here. (via Claudio)

Garmin Connect Sleep Metrics: Very nice, finally adding in some additional sleep data. I'll probably do some comparisons with other sleep tools (i.e. Withings Aura), as a quick post, just for fun.

Garmin Fenix3 Firmware Update: This was/is the most awaited Fenix3 firmware update, focused on GPS accuracy in trickier environments (primarily trees).

Garmin Epix Firmware Update: Improved GPS performance fixes (looks similar to Fenix3 update)

Garmin Edge 1000 Firmware Update: Minor fix for older HR straps.

Garmin Vivosmart Firmware Update: A few new features, and some fixes.

Garmin Vivoactive Firmware Update: A number of new features, especially around notifications and alarms.

Garmin FR225 Firmware Update: Something on the backend to support manufacturing changes.
–
Phew, lots of updates this week – thanks for reading!