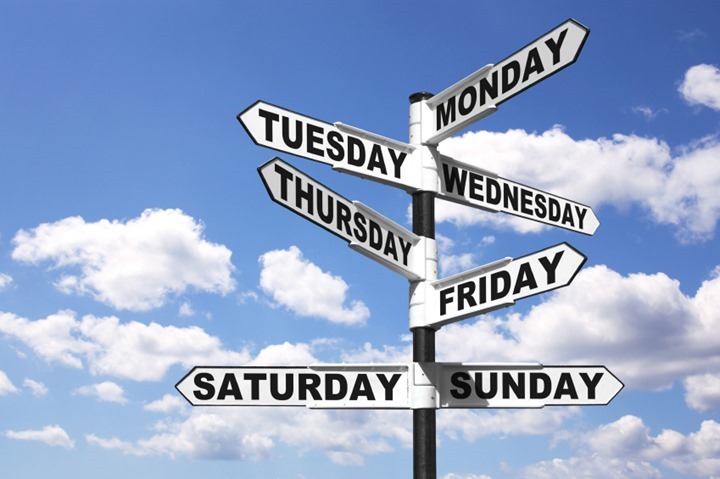 The Week in Review is a collection of both all the goodness I've written during the past week around the internet, as well as a small pile of links I found interesting – generally endurance sports related. I've often wondered what to do with all of the coolness that people write, and while I share a lot of it on Twitter, Facebook, and Google Plus, this is a better forum for sending it on to y'all. Most times these different streams don't overlap, so be on the lookout at all these places for good stuff!
So with that, let's get into the action!
DCRainmaker.com posts in the past week:
Here's all the goodness that ended up on the main page of DCRainmaker.com this past week:
Monday: The North Huvadhoo Atoll (Maldives) Swimaround
Wednesday: TomTom Bandit Action Camera In-Depth Review
Thursday: The DCR's on Vacation Fenix3 Giveaway Winner!
Friday: The DCR Podcast is now on iTunes! Also: Episode 2 is out, RSS feed available
Appended post – LIMITS Power Meter: It's incredibly rare that I call out updates to older posts, despite adding updates and content nearly daily.  However, I want to briefly call attention to the LIMITS power meter post I did the week prior.  I had a chance to have a conference call with the product team, and as a result have added much more detail around timelines and where they really stand.  If you're already a backer, or planning to back – I'd strongly encourage you to read it (see 'Updates' section towards end).
The DCR Podcast:
This week was a busy one on the podcast.  First up – we're now on iTunes!  Plus, we've also got an RSS feed for everyone else (and a simple player on this page).  Subscribing and rating in iTunes is much appreciated though!
Here's what was on the 32-minute long show:
– My plans for building my own GPS watch
– How the media takes paid trips, and conflict of interest
– How do I plan to grow the site
– Time management, and will I keep my day job
– Testing methodologies and buggy products (aka people that don't like how I test)
– How I manage travelling and training
– Using the Vivoactive without a smartphone
Thanks for listening!  And be sure to send in your questions via the voice mail widget at the bottom of the podcast page!
The Queue: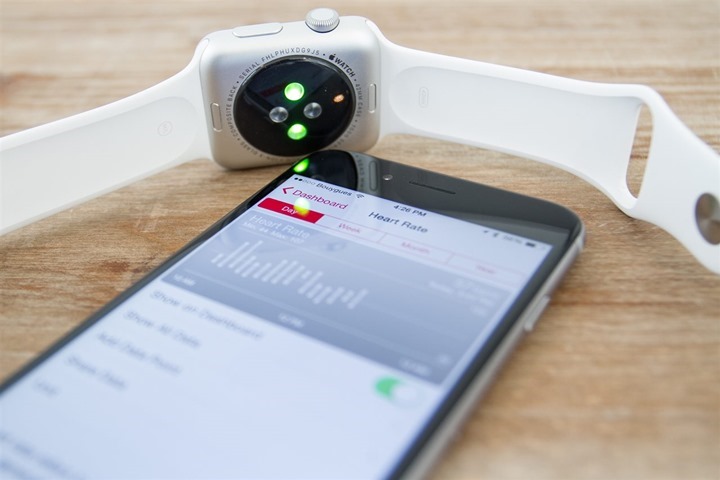 It's been a while since I've had stuff officially listed in The Queue section of the site, but since I continue to get more daily questions on the Apple Watch on whether I plan to review it – I figured I'd stick it there for now.  Perhaps it'll stem the tide and can be used as a discussion grounds for now.  Note that my review of the Apple Watch will be 95% focused on the fitness/sport/health aspects of it (and apps supporting that effort).  I've been starting to upload some videos to YouTube the past few days on that, which you can view in the little YouTube playlist below: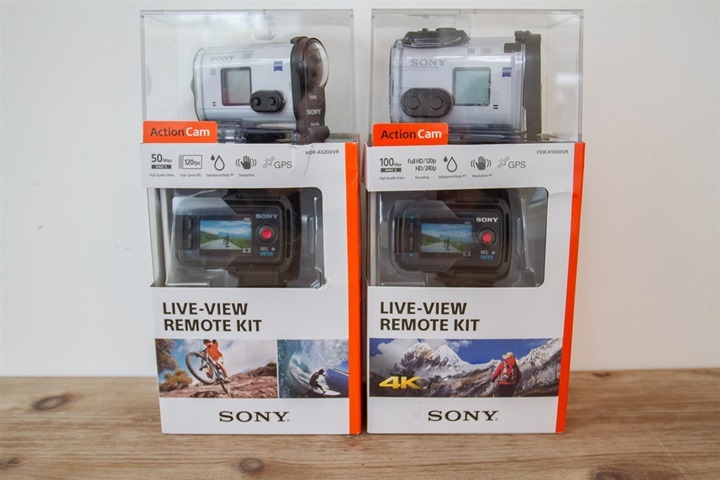 Additionally, I've started to work on the Sony 1000V action camera that can do 4K video.  It'll actually be a bit of a combo review of the 1000V and the 200V since both got announced at the same time.  Sorta like how my GoPro Hero4 review is.  I'd expect this review towards the end of May.  That said, I used it a bunch this past weekend during some rides (2x1000v cameras on bike + the remote), and am really impressed with the Live View remote. Just works brilliantly.  The Apps not as much, but the video quality is looking solid.
Stay tuned to that video playlist above for more details there over time, or use the link in The Queue to chat about it in the meantime.
Stuff that I found interesting around the interwebs:
Here's a not-so-small smattering of all the random things that I stumbled on while doing my civic duty to find the end of the Internet:
1) Creating dry ice depth charges in your swimming pool: If only I had myself a swimming pool. Unfortunately in the meantime somehow I don't think The Girl would appreciate me trying this in the bathtub.
2) A day with professional cycling photographer Kristof Ramon: I always love when Cycling Tips publishes these behind the scenes posts with various cycling photogs.
3) The Presidential Choice: The Fitbit Surge: Lots of different media outlets spotting this last week adorning President Obama's wrist. (Preemptive notice: Political focused attack comments of any kind/party get zapped here…there are other places for that.)
4) Cool ways to plot your annual cycling/running progress with Veloviewer: I hadn't seen these charts before that Veloviewer can generate, but DJ did a nice write-up on them.  Sweet stuff.
5) Strava's global breakout of users: Nope, not based on numbers that Strava released, but rather by random sampling from a creative user.  Pretty cool.  Though interestingly it doesn't actually match the order of size that Strava told me during their visit (whereby Australia was the largest non-US country).
6) The 12 phases of every ride: Oddly enough, I think I went through about half of these on my rides this weekend.
7) Drone footage of openwater swim practice: Yup, that's pretty.  Nice stuff!  (Sent in via DCR reader Sean Tibor)
8) Breakdown of Apple Watch costs/components: Very interesting. Note that you can get around the WSJ paywall by simply pasting the title of the article there into Google and then clicking on that link.
9) Riding bikes…without people: As a follow-up to the last week in review with people riding bikes without bikes.  Here's the people-less version. (via Chun Yang)
10) Why You Should Listen to Your Running Coach: Written by really darn fast runner Lauren Fleshman.
Crowd Funded Projects of Athletic Note:
I regularly sift through Kickstarter and Indiegogo (plus a few others on occasion) looking for sports projects.  If you're unfamiliar with projects, read my detailed post on how I decide which projects I personally back.  Note that as always with crowd funded projects, assume the project will be late and will under-deliver on features. Thus far, on the numerous products I've helped 'fund' (except a leather bike handle), that's been the case.
Keep track of your gases with CH4! Yup, farts. (via Richard K.)
Connected Cycle Pedals: These are GPS enabled pedals.  I thought I wrote about them at CES…but apparently it's still in my 'drafts' folder. Doh.
PsycleSafe Bicycle Safety Warning System (sent in via reader Eli)
Sports Technology Software/Firmware Updates This Week:
Each week I quickly highlight some of the new firmware, app, software and website service updates that I see go out. If you're a sports technology company and release an update – shoot me a quick note (just one liners is perfect, or Tweet it at me is even better) and I'll make mention of it here. If I don't know about it, I won't be able to post about it. Sound good?
Polar V650 power meter firmware update: Yup, you can now use your power meter with the V650.

Garmin Edge 1000 Firmware Update: New Cycling Dynamics features, also fixes, and ability to update Vector and HRM-RUN firmware from Edge itself.

Garmin Vector firmware updates: All versions/variants: Introduction of additional metrics. (All accessible via the Garmin Vector Updater, which was also updated).

Preemptive note: We should see some Ambit3 firmware updates early this week from Suunto, which will support the new Android app. So keep an eye out for that!

Also of note: Lots of firmware updates for various Garmin devices with Asia-specific firmware. Best to simply look at the GPS Information page for the full listing!
Thanks for reading!