Here's the rundown of what's been going on in my little world the last few days.
1) Friday afternoon happy hour of sorts
Back perhaps a month ago we began a bit of a tradition of Friday afternoon happy hour at the DCR Cave/Studio.  It's really only just a couple of us.  Basically The Girl, myself, and one of our employees that's often there in the afternoon.  But sometimes we have visitors, such as The Girl's Dad, who is in town this past week.  For a cake shop, Friday afternoons are some of the busiest as you're working to prepare what are often a slew of Saturday morning pickups for custom cakes (weddings/birthdays/events/etc…).
Normally for our happy hour it's just wine and warm chocolate bread (plus cake/frosting scraps), but this time we expanded it by going to get some cheese, as well as some fresh olives from the market.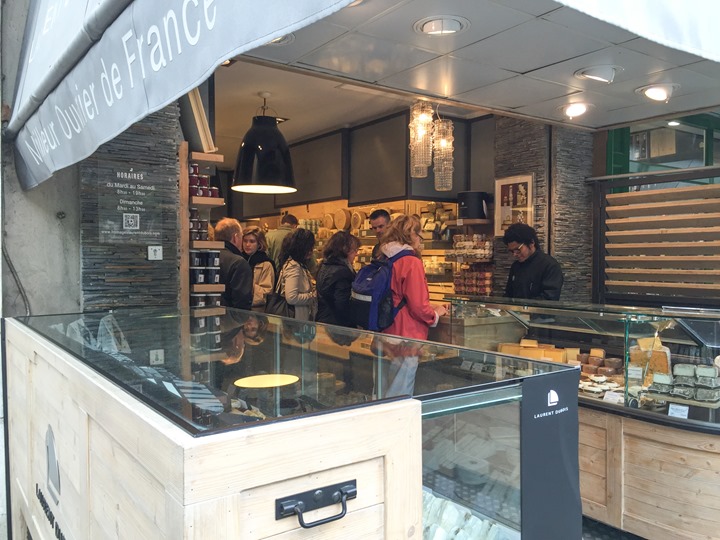 And then it commenced: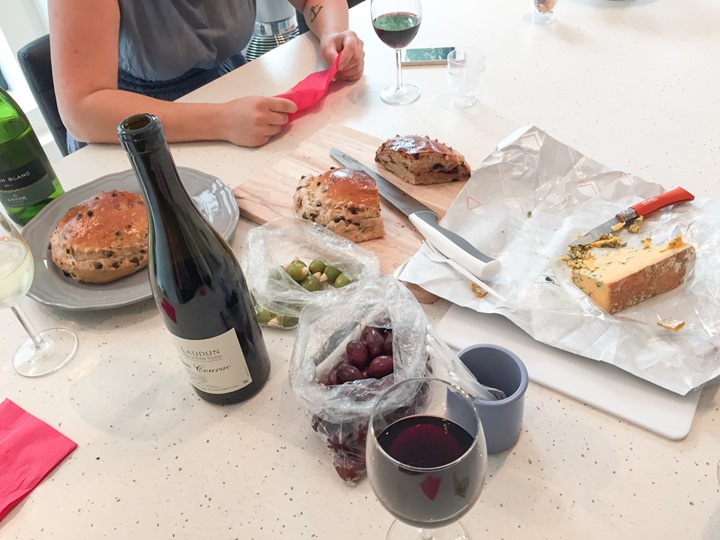 This was actually after The Girl had given presentations to two different classes that came in from her alma mater (Coastal Carolina University).  The second class below (much smaller than the first class).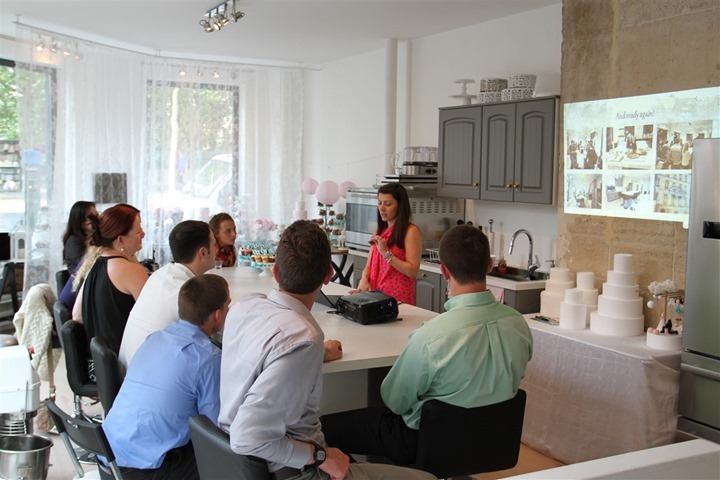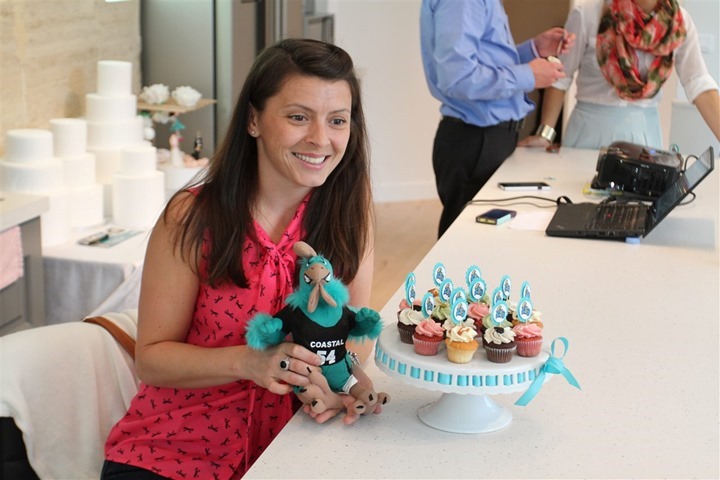 They got cupcakes, not chocolate bread.  Can't be giving out wine, cheese, and chocolate bread to just any folks that walk in off the street.
2) A Meandering Run
I headed out Saturday around lunch time for a 12ish mile run.  It was nothing fancy, just a 10-mile run then followed by a 10-minute slightly faster section which was in turn followed by some short sprints.
As with most bikes/runs lately, I was using the Apple Watch alongside the Fenix3.  In this case, I was going sans-phone with the Apple Watch, to see how it faired accuracy-wise on the pace/distance front.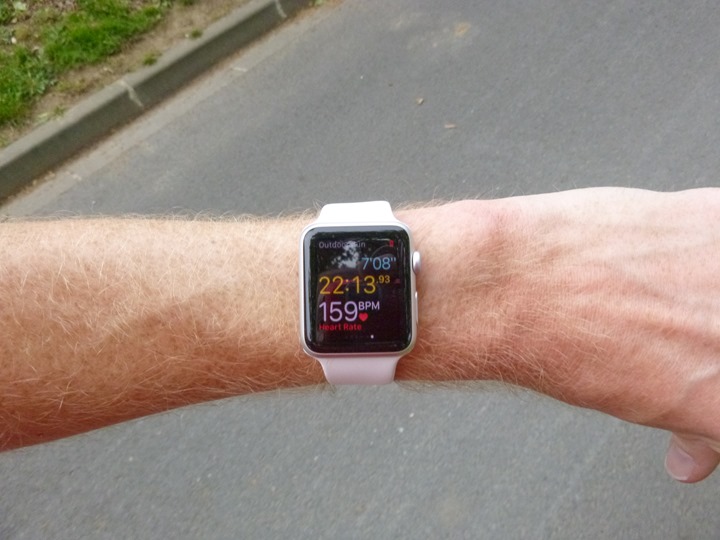 I also did some bumbling through the trails a bit as well in an area of the park/forest I hadn't previously been to.  I've been trying to scout out good places to get more complex trail runs in that are close to/in Paris, to assist in GPS testing.  These ones were OK, but still a bit tame by mountain standards.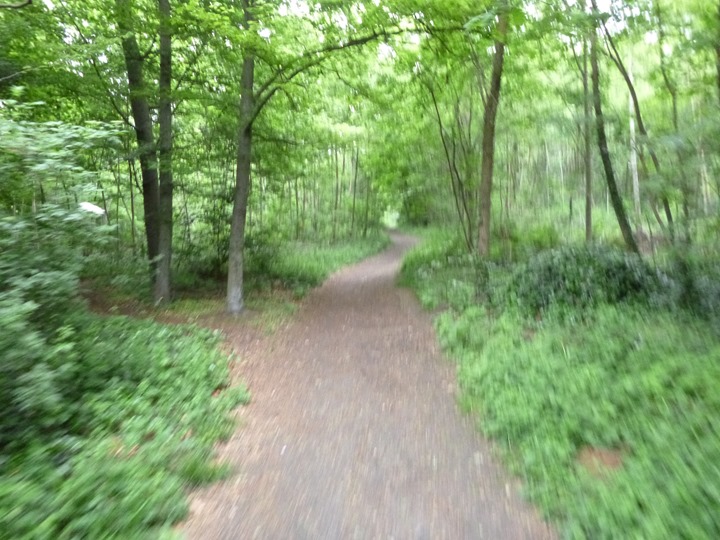 After the trails I hit up a few ponds before working my way back.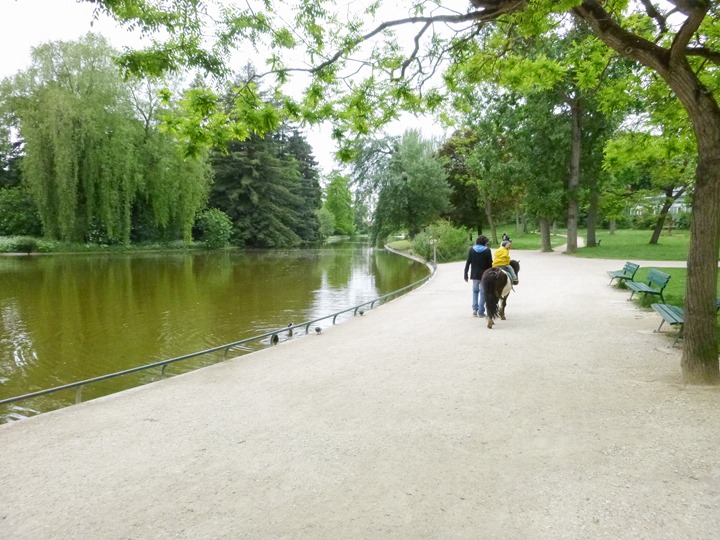 Overall, nothing too special about the run – which, I suppose is like many training runs.
3) Lots and lots of food
With The Girl's Dad in town, we've hit up a variety of Parisian eating establishments.  For example, one of the many pop-up restaurants for the summer along the Seine.  These are constructed around April, and stay till early Fall.  This year they're up a bit earlier than in past years.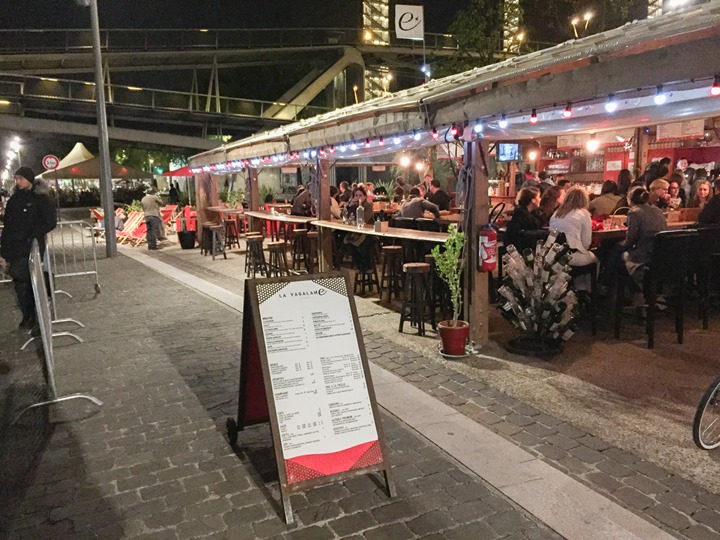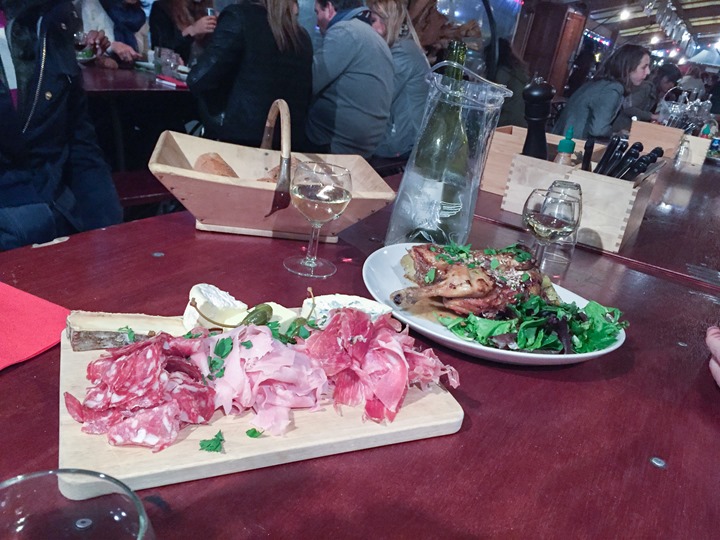 Then there's our favorite grilled cheese place, with myself going for the pastrami grilled cheese.  Or chèvre in the case of The Girl, with her Dad going for the salmon option.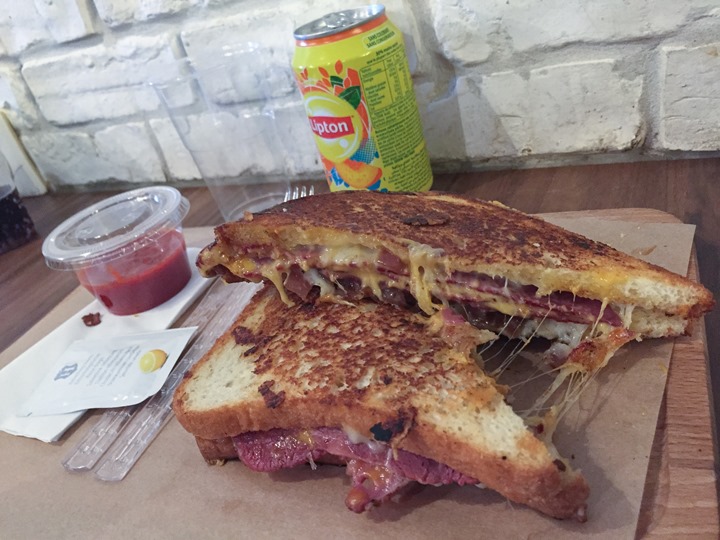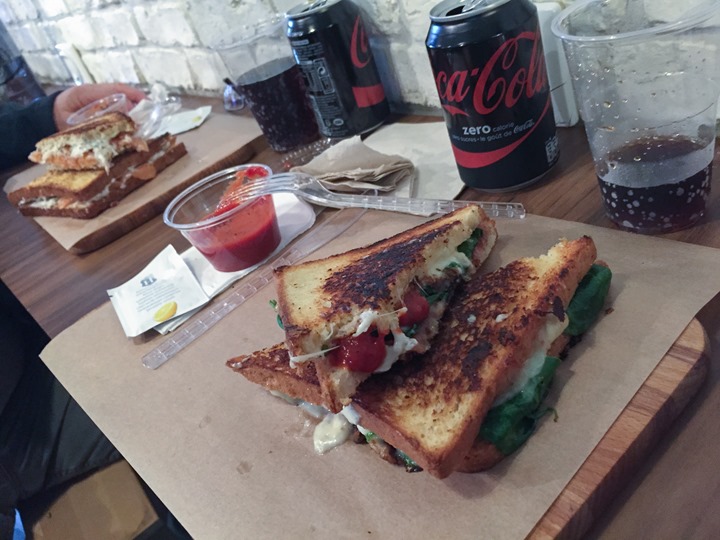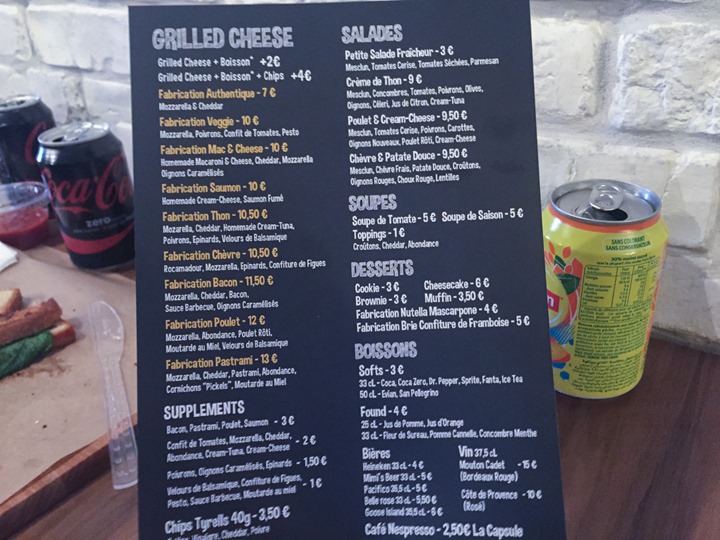 Then there's the nut man at the massive Bastille Antique market that was up the past 10 days: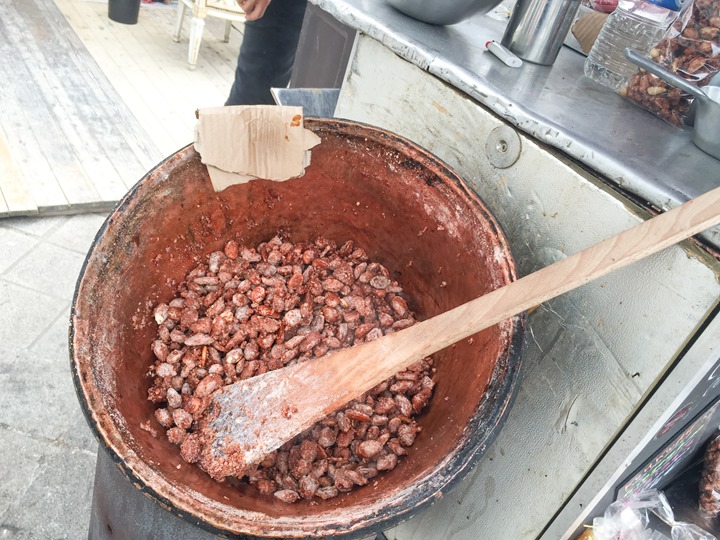 Speaking of the market, I give you two options for sitting.  The first: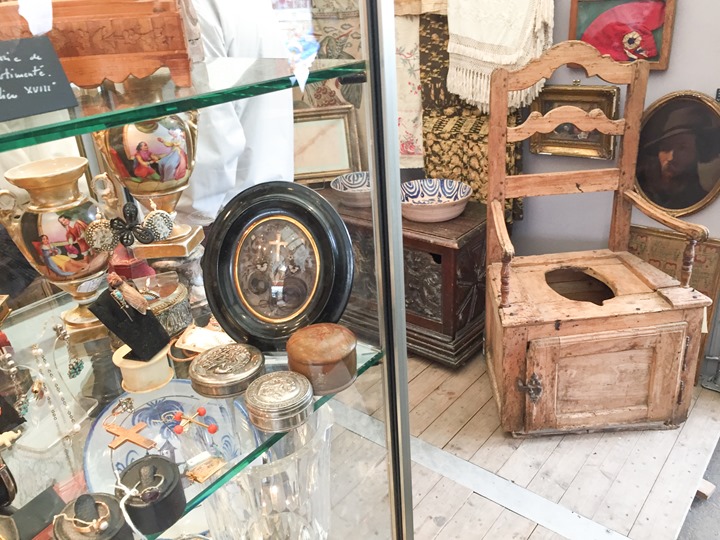 And the second: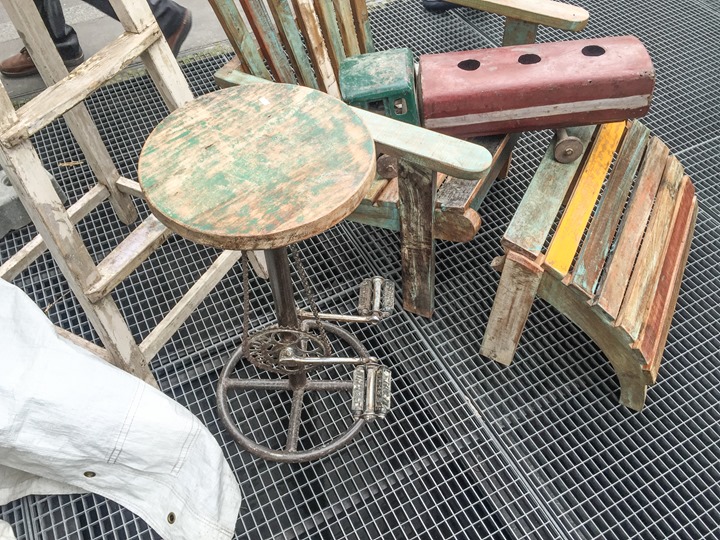 Then for anyone staying with us – they generally get pulled into doing our weekly Metro runs to the restaurant supply store. It's in one of 3-4 cheese aisles that things get distracting:
There was also the wine aisle. How can you resist picking up a case of wine when each bottle is only €2.54…and actually quite drinkable?  Oh that's right, we can't.  Plus, we had to refill another case that we get for happy hour (at a rather pricey €6 a bottle).
Though, we try and maintain order and keep the train moving through the store.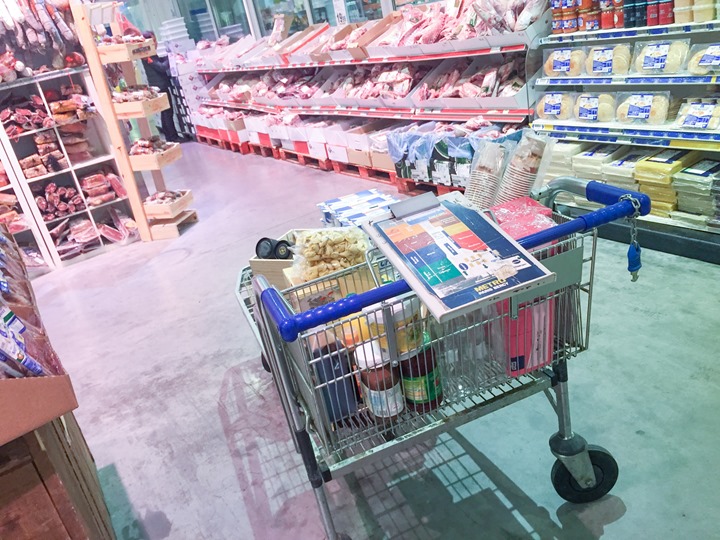 Still, by the end of it we had considerably more cheese (and wine) than would be required for operation of any household for weeks.  No worries, you only live once, right?
4) A flat-tire ride
Before I headed out on my ride on Sunday, I had a semi-long list of things to prep on the bike.  Various cameras, power meters, head units, etc…  Often times I'll do this the night before, since I find it usually takes longer than I anticipated.  And that was certainly true of this morning as well.
It's always little things. Like re-adding a mount for a particular head unit to a specific bike, or getting the cameras in the right spot on the bike.  And sometimes bigger things, like the head unit that you thought you had charged…is now completely dead with 0% battery.
With everything settled I started riding and headed west out of town. I didn't have a particular plan of attack, but knew I was roughly looking at a 2-2.5hr ride with a 25min run following it.  Simple enough.
I decided to head towards Versailles, since the weather was nice and the traffic minimal on this route. Here's one of the climbs: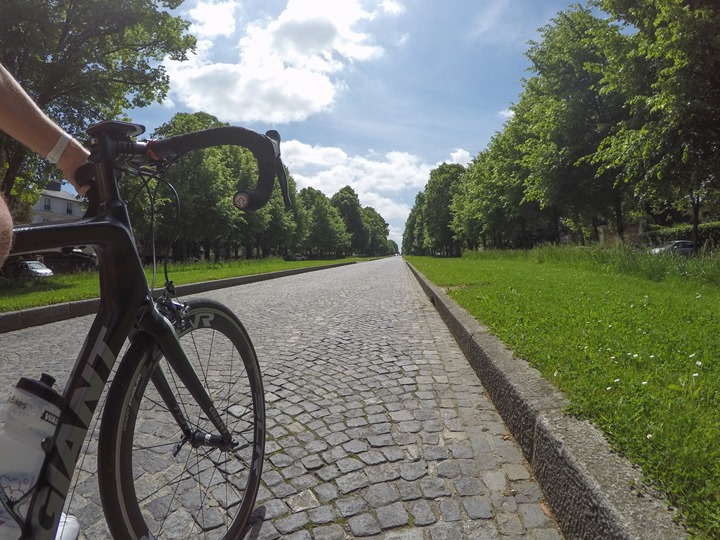 From there I snuck through the woods. There's a small few hundred meter non-paved section – but nothing too worrisome for a road bike.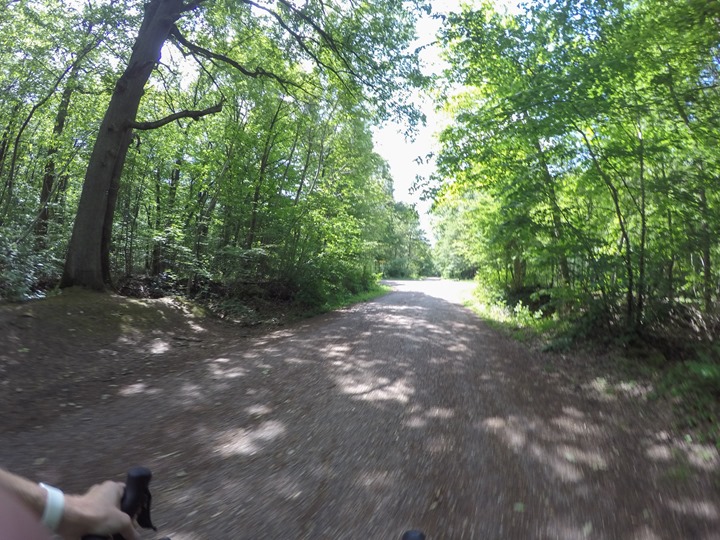 Roughly 20 minutes later, I arrived at Versailles.  As the tourist season picks up, it was swarming with both tourists and various street hawkers as well.  You'll see the massive key ring of Eiffel Towers on a few people closer to me in the photo, as well as postcards, etc…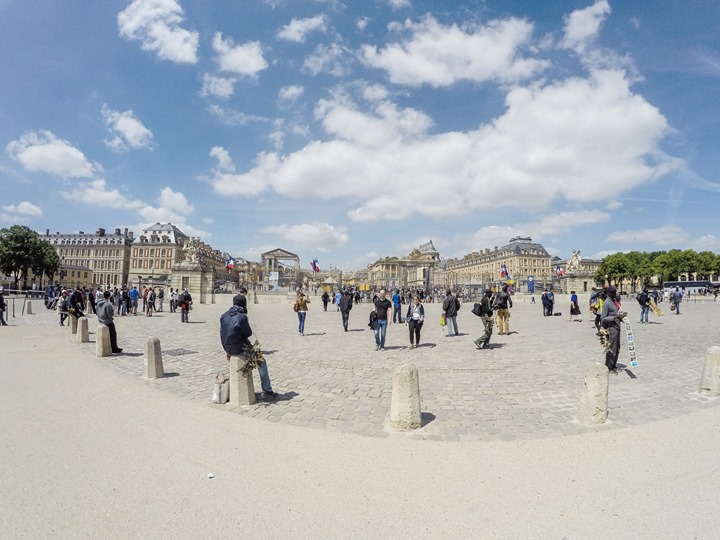 After turning around I started working my way back.  About 5 minutes later though, just as I was about to pass out of the Versailles city limits, I flatted my rear tire.
Normally, that'd be no big deal.  But unfortunately in this morning's prep I had swapped out the spare kit that was on one of the water bottle holders for an actual water bottle.  And then forgot to grab the smaller kit for my back jersey pocket.  Which, left me with nuttin'.  I didn't have an under the seat one as I usually have the camera there – but the camera mount was accidentally left back  at the house (as opposed to the DCR Cave), so I skipped that.  As you see…lots of fail.
The tube wasn't just low on air, but simply completely dead.  So my only choice was basically taking the train back.  Thankfully where I was is pretty near a train station – so perhaps only another mile or so to get to the RER-C, which goes directly back to the house.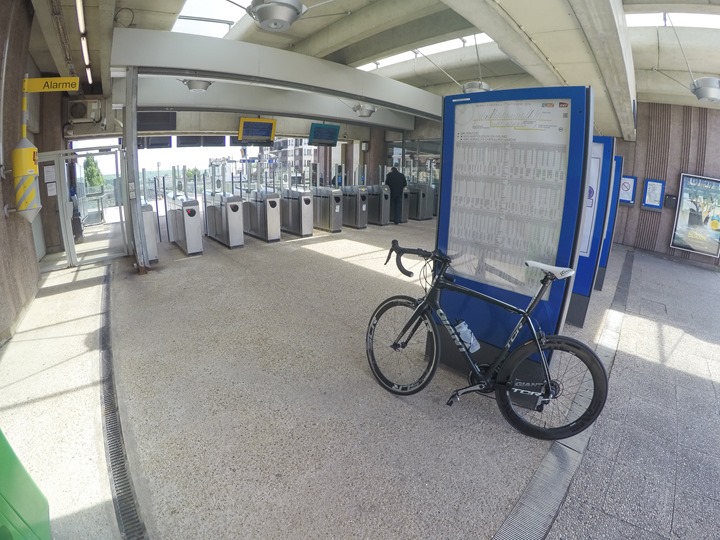 Still, bummed, it was a really nice day out and was enjoying riding around.
5) Some late night photo shoots
Finally, I wrapped up the weekend just around midnight getting a few photos taken care of for a post later this week.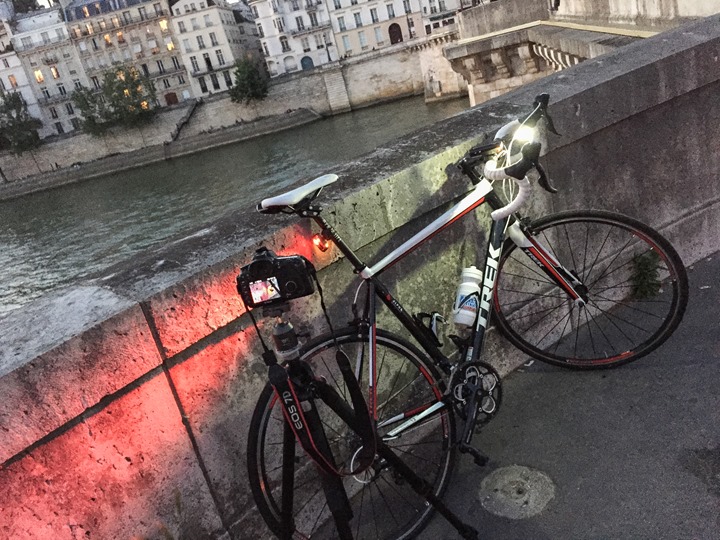 It's funny, the vast majority of the time my concern is not having enough daylight.  So it's rare that I've got the opposite problem – not having enough darkness.  With the day getting longer and longer here, it wasn't really 'dark-dark' until around  10-10:15PM or so, as the light seemed to last well after sunset (officially at about 9:29PM now).  I did some shots at sunset, and then another round at midnight.
Still, I got the shots I wanted.  But the audio on the video…not so much.  So will have to re-do those tonight.  Not that I don't mind an excuse to head back out riding around the city at night.
–
With that – thanks for reading, and have a great week ahead!