Here's what I was up to this weekend.  Or rather, all of about 24 hours of it while at home. Had to squish things in a bit!
1) Flew home from NYC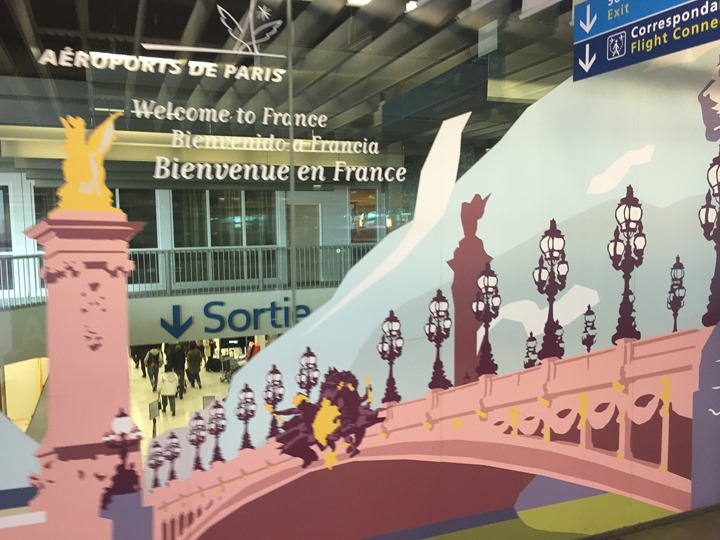 While it may seem as a bit of an easy one to put on this list, it sorta took up about 1/3rd of my usable weekend space.  Thus, it counts as far as I'm concerned.
For better or worse, the flight from NYC to Paris is super-short.  In this case at just about 6 hours in length.  Had it been to London it would have been even shorter, roughly on par time-wise with a typical winter flight from NYC to LA.  Always kinda funny to think of it that way.
My flight arrived in Paris a little bit before noon, given it was a late evening departure from New York.  That meant that basically half of my Saturday was already gone.
2) Some steak and a walk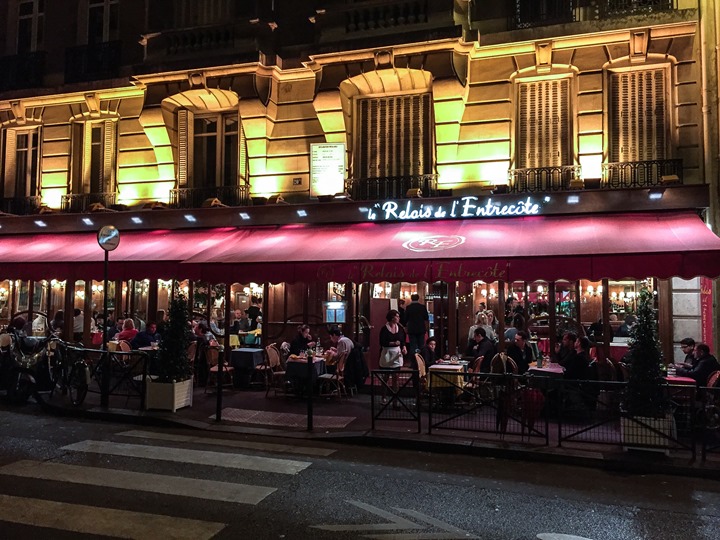 Back a few weeks ago some folks suggested that The Girl and I try out one of the more famous steak locations in Paris: Le Relais de l'Entrecôte.
The establishment (given its namesake) is known for its one and only dish: The Entrecote
There are no choices aside from what doneness you'd like your steak.  Salad comes out first, and then bottomless steak and frites.  Rather good bottomless steak and frites.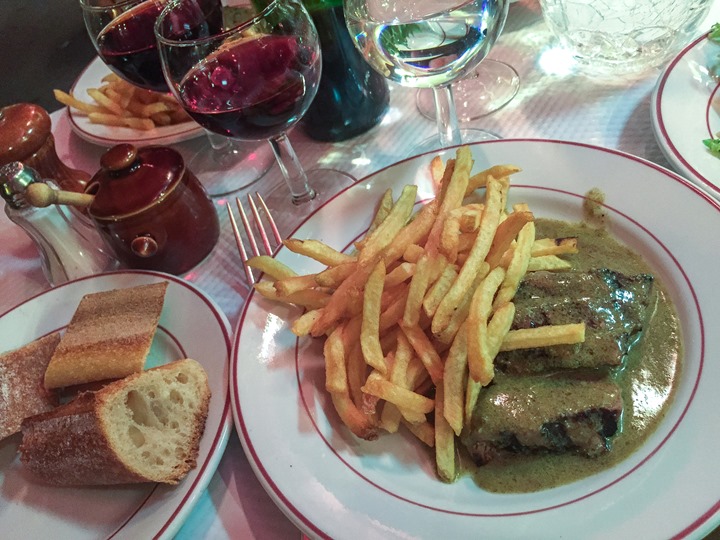 Did I mention it was bottomless?
We both agreed the frites were excellent, and the steak quite good considering for the total meal price (~25EUR).  But certainly not the best steak in Paris.  But still, a very good steak with very good frites for a very good price in this city.
From there we walked the mile or so back home.  It was a nice warm Saturday night, so we enjoyed the jaunt – even when it's just passing famous buildings we pass back and forth in front of all day: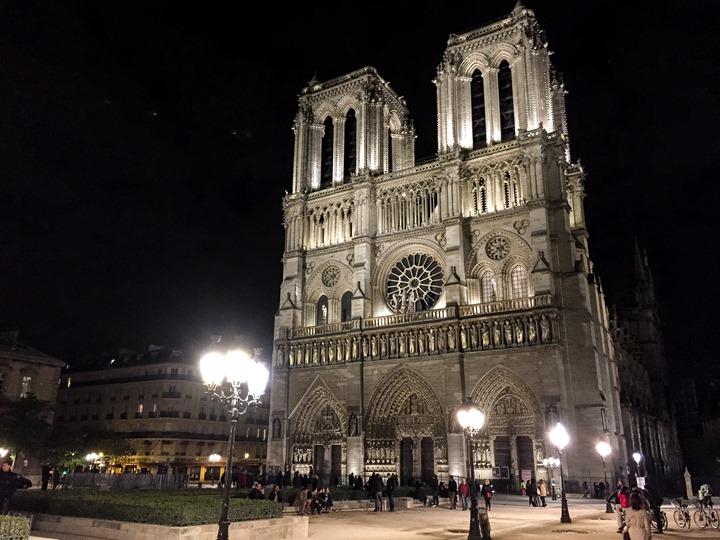 Definitely looking forward to the weather continuing to warm up, and the daylight continuing to stretch.
3) Spectated the Paris Marathon
While I've run the Paris Marathon in the past, this year it was not on my to-do list.  Instead, I'd walk across the island and watch it pass by.  Seemed much simpler and less painful that way.
I first went out to go see the pros flying by.  Or at least the male pros.  While it's always astounding how fast they run, I don't think even standing there does it justice.  I think you have to run that pace to realize just how fast that is for as long as it is.  Mind-boggling.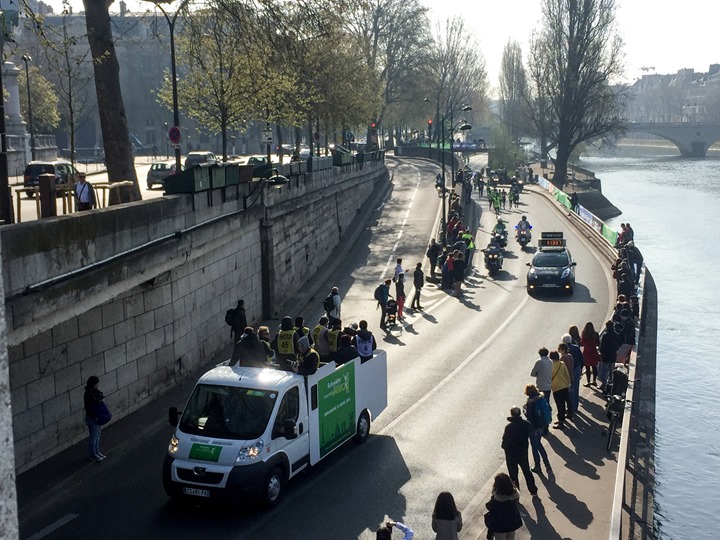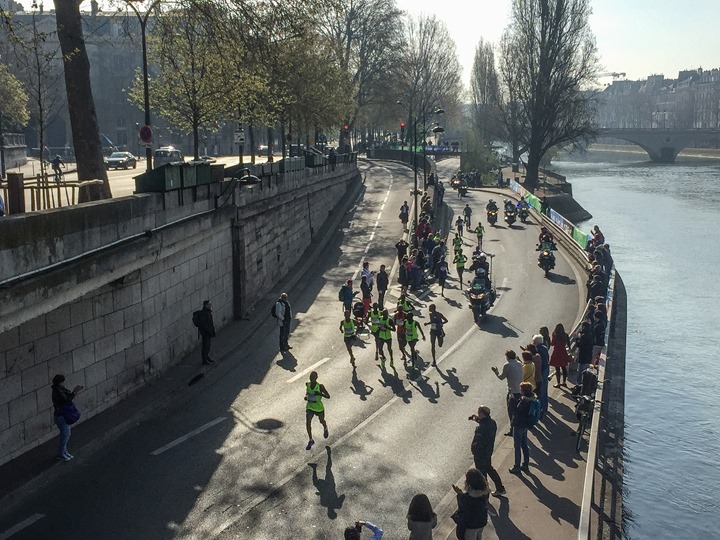 Then I headed back to the home and office to take care of a few things before returning to watch the masses running on by: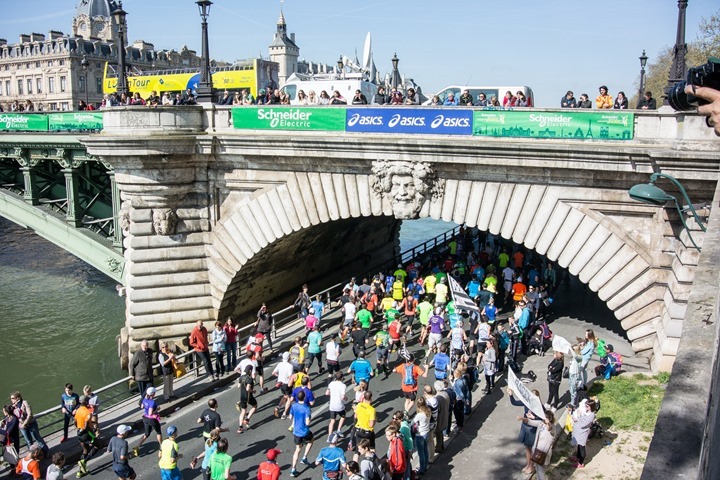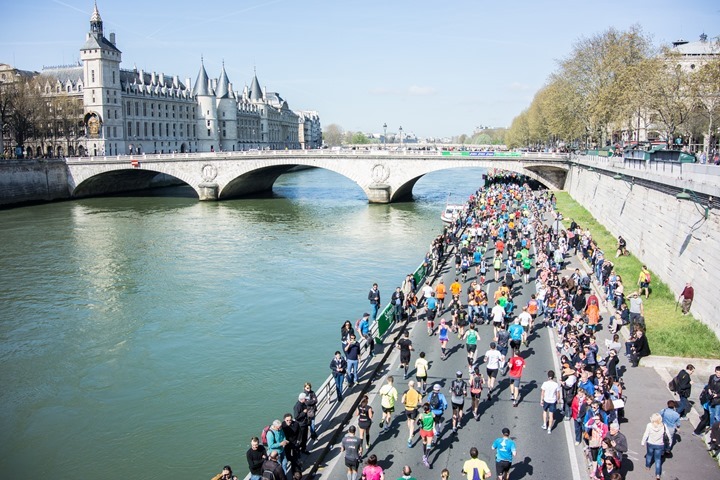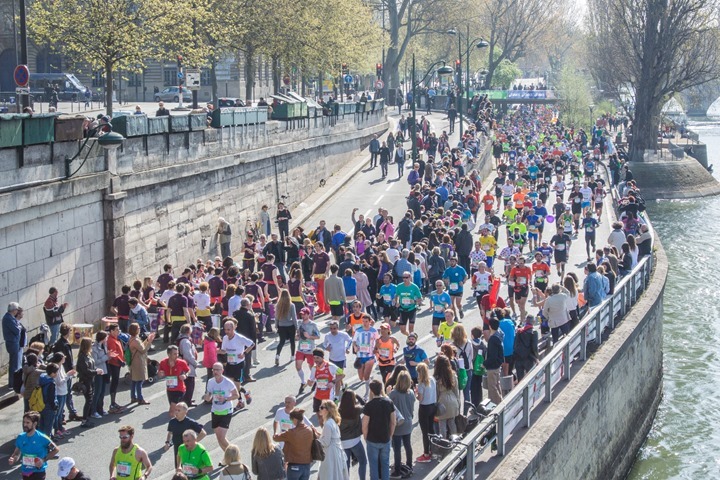 Congrats to all those who ran yesterday!  No doubt the fairly warm and sunny weather made it a much more difficult day out there, as there's not a ton of shade on the route given the sun position and the river.  Well done!
4) Unboxing the Rideye, and a short bike ride
Upon departing NYC on Friday, I had one additional box with me: A Rideye camera to test out.  The company shot me over the unit to my hotel room, which was cheaper/easier than sending it to France.  Upon getting back this weekend I got it all unboxed: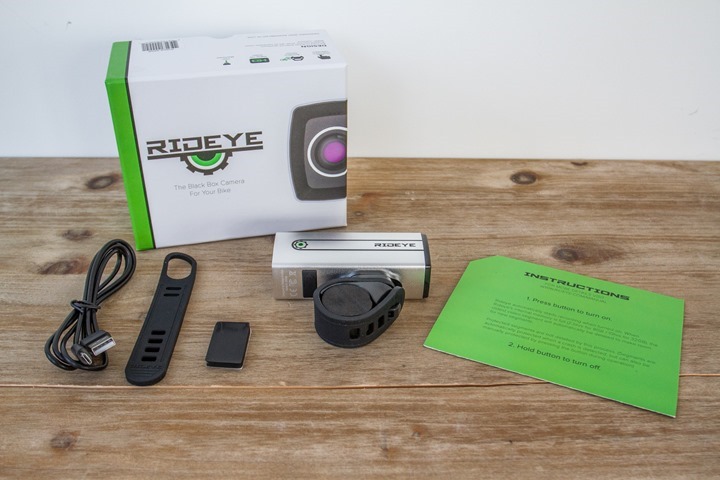 Here's the video I shot of the unboxing:
The Rideye is designed to be a black box camera for your bike.  There's really only one button/function, which is turning it on.  It then records the footage within its very-crash-resistant shell.  Seriously, it's built like a tank.  And weighs like one too.  It's not so much designed to replace a GoPro as it is designed to assist you in the event of a car/bike tango.
Following the unboxing, I took it out for its maiden voyage on a short 30-minute bike ride loop to the Eiffel tower and back.  I didn't have much time for a longer ride given the weekend and everything else going on – but the weather was so nice I couldn't resist at least a short ride.
For fun, here's a short little clip of the action from the camera as I rode on the closed road that was adjacent to the marathon still going on.  Towards the end of the clip, I then depart that road and head onto a stretch of cobbles.
(Yes, I realized I forgot to update the timestamp before heading out.)
First impressions are that the unit is built physically quite well.  Though, perhaps overly so.  Also, I'm a bit surprised with the wobble you see in the video.  These are some of the smoothest roads around, and it was a bit wonky.  The wobble of course won't matter in the case of an accident, but it does minimize the ability to use the camera for other purposes.
Still, I do like the one-button approach.  And, I've yet to test (or at least simulate) the crash functionality in terms of being able to write-protect data.  So certainly much more testing in store.
5) Flew to Qatar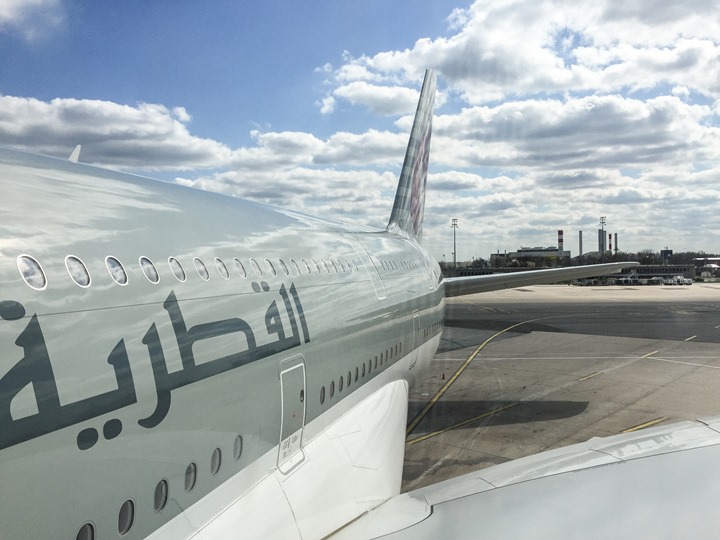 Last up…just a bit over 24 hours after I arrived home, I was already leaving home.  This time I've got a relatively quick 2-3 day trip down to Doha, Qatar for work.  I selected the late afternoon flight over the redeye option, as the flight to Qatar is only about 6 hours.  Thus for a redeye to start off the week that's going to be busy, I wanted to save my sleeping for actual legit sleep in a real bed.
I'd land around 11:30PM or so, and then it was off to the hotel.  Simple and straight forward.
–
Thanks for reading, and stay tuned for the week ahead!  I might just break a non-CES week posting record here.  Tons of stuff going on…