Here's what we've been up to over the last few days here on the home front.
1) A bit of a long run
Saturday afternoon I headed out for my long run.  In this case it was about 1hr and 15mins at a Z2 HR, and then I'd do a simple mile after that at about 6:20/mile (I read it wrong, it was supposed to be 6:00/mile).  In any case, I was mostly using the Vivoactive on this run.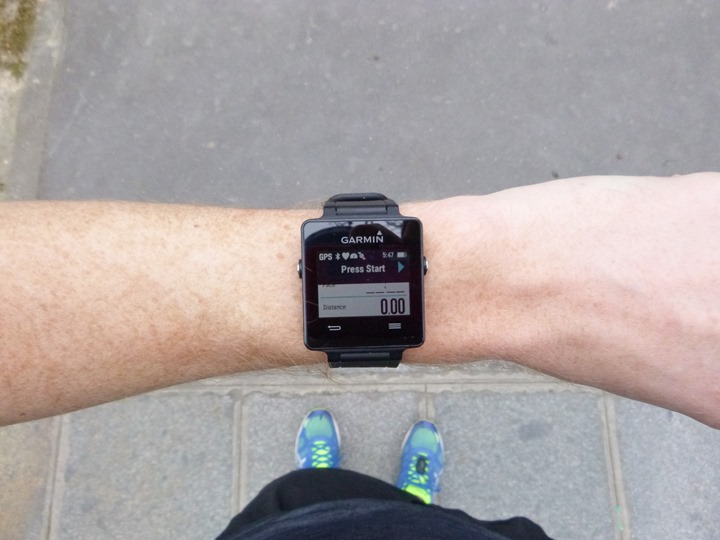 After leaving my hood behind I crossed over the river and then up towards Bastille along the canal: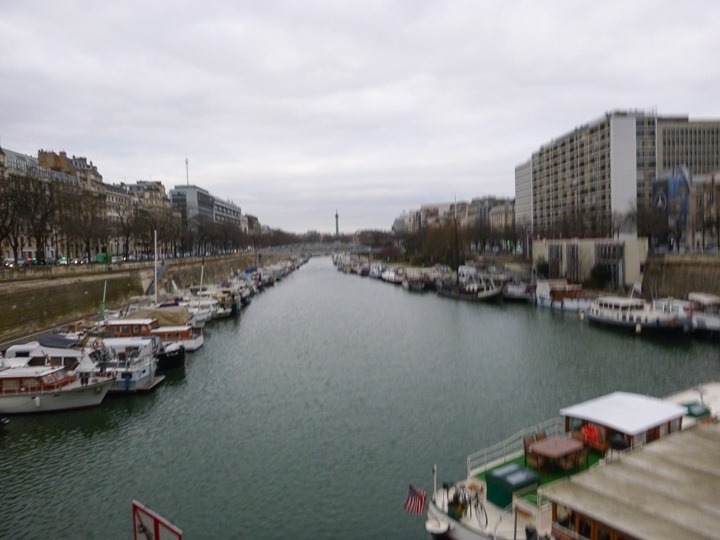 From there I wiggled around the police barricade and protestors du jour to cross over the plaza.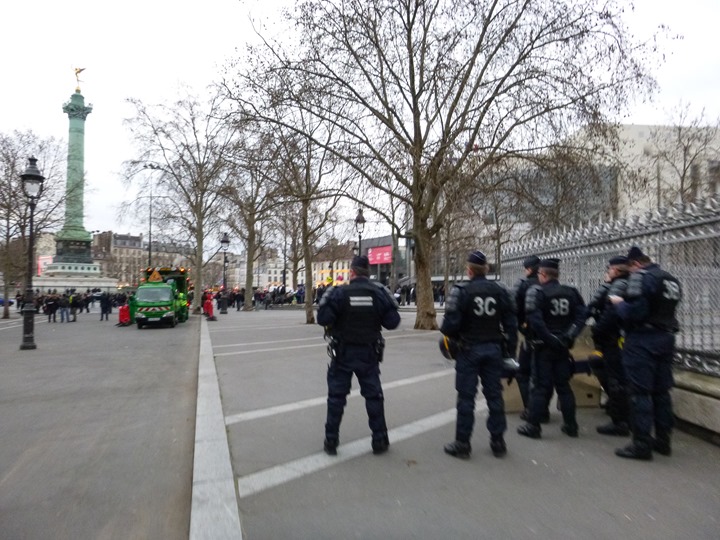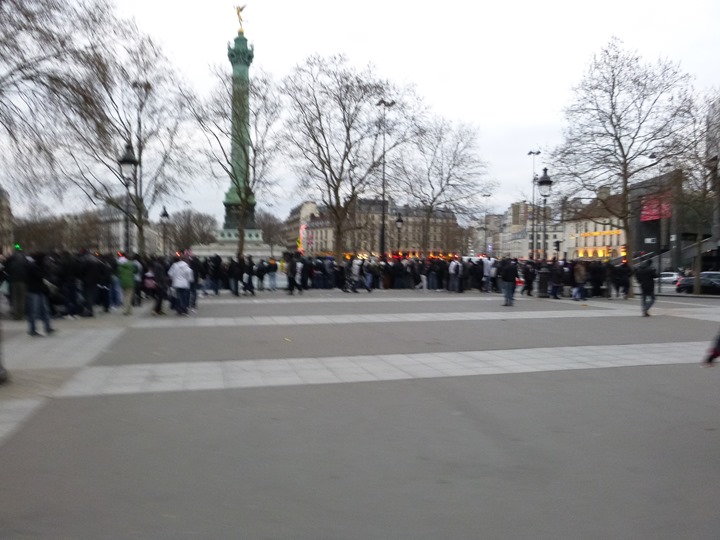 It was a pretty tame protest, with only a hundred people or so.  Protests are a dime a dozen here.
From there I jumped up onto the elevated walking/running trail for a few mile traverse across the city without having to deal with traffic or roads.
I then arrived into the Bois de Vincennes for some meandering.  I did a few loops around various lakes before exiting and heading home.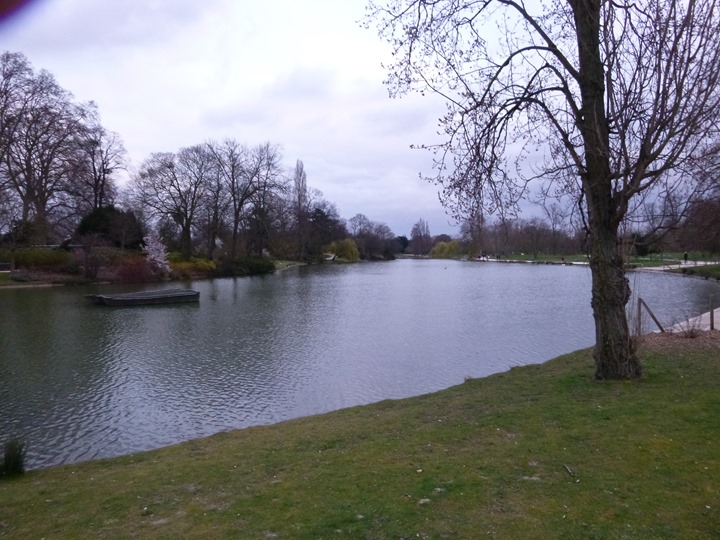 By this point it was too dark for photos while running, so I just nailed the various paces and kept a nice low heart rate.  Though, the last few miles were directly into a stiff head wind – so I did take a slight hit on heart rate here.  Despite that I was basically at a faster pace for the entire run than my half-marathon two weeks prior, and did so at a significantly lower heart rate.  Go figure.
In any case, I wrapped things up on the quay before heading back inside.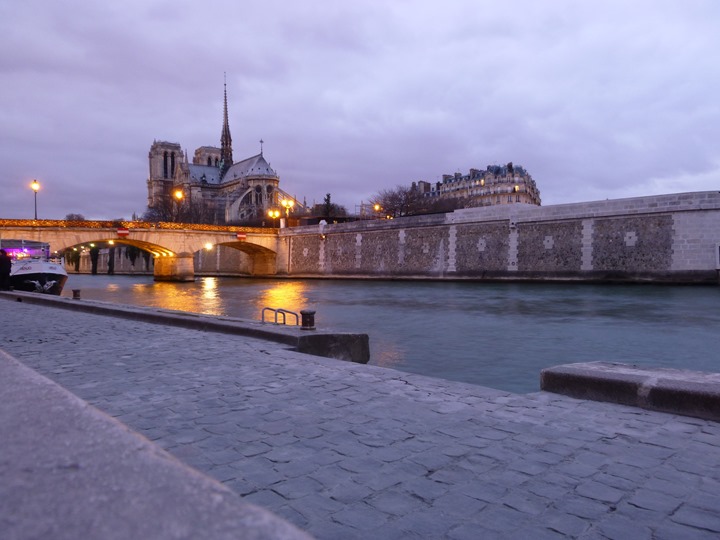 Just as I finished up, The Girl was finishing up her run as well.  So we met inside and then did some core work together.  We've been mostly following the Daily Burn videos.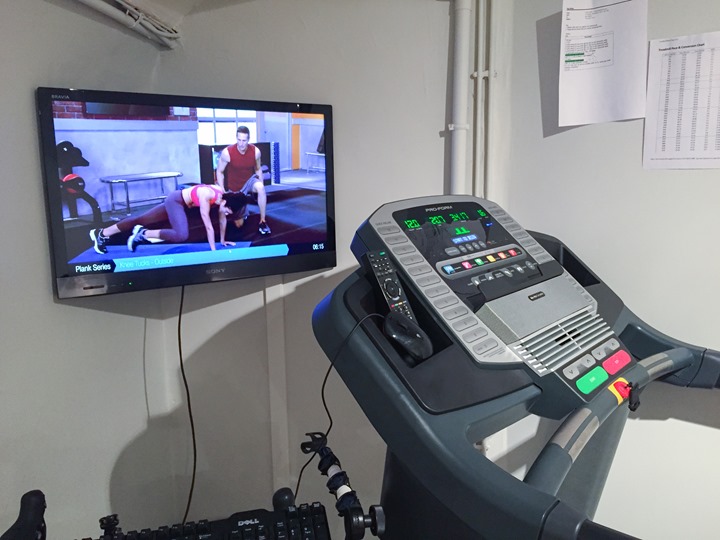 They work fine for our purposes, and in this case it was just 20 minutes – so perfect to follow-up a longer run.  The times goes by quick, so that's a plus for me since I'm not so much of a big gym person.
2) They broke our hot water heater (and thus heat for our apartment)
In general we've gotten the hang of all the slightly process-for-the-sake-of-process driven quirks of living in France.  But every once in a while…failboat.  Friday would be an example of that.
Our landlord has been bugging us for quite a number of months to provide proof of a boiler maintenance contract.  In our apartment, the boiler provides hot water for mundane things like the sink and showers.  But it also provides hot water for the radiators in the home.  Being the winter, that means the heat for our apartment.
I'd first question why we as the tenant have to pay for maintenance on the boiler, or, that we have to have maintenance at all.  But, we'll ignore that.  Fighting the system rarely works, and there are endless examples of forced fees here (for example, medical certificates for running a race).  So we gave in, and just had them come out and 'inspect' the unit.  A unit which was working quite fine up until 1:35PM on Friday.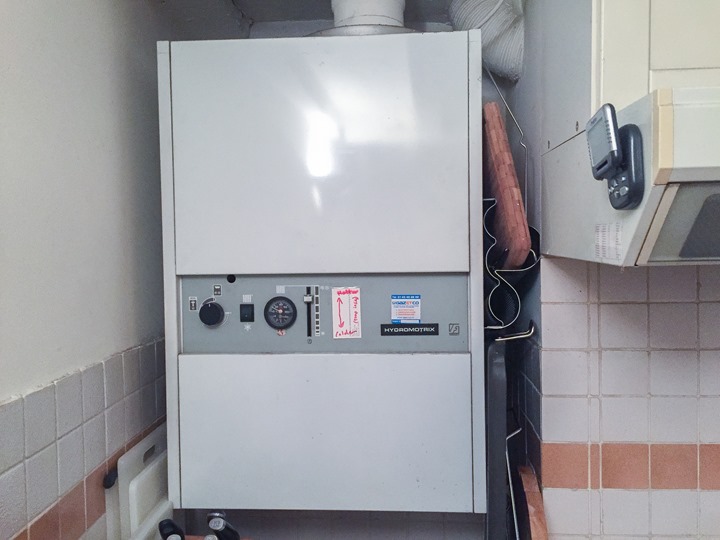 The man spent about 50 minutes doing god-knows-what to the inside of the boiler and the tubes connecting it to somewhere.  After that time and 125EUR later, he said he was all done and gave me the golden ticket that I needed to give to the management agency.  He left, and I left to walk the three blocks away to the management company to drop off the paper.
We'd come home about 6-8 hours later and notice it felt a bit chillier.  But with the up and down temps it's always a bit tricky to chase the weather.  As you can see above, there is no specific temperature setting.  Just a slider.  Sometimes it's too cold, other days too hot.  Depends on the weather.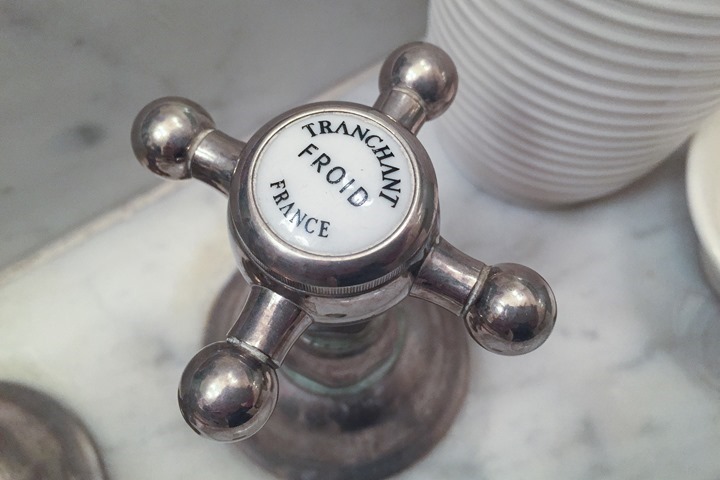 In any event, it was cold.  And, as I'd soon find out – so was the water.  And thus, no hot showers, no warm bath for Lucy, nor any heat for the house.  So we ran down to the studio and grabbed some space heaters we have there.
But I can't help but wonder how is it that we went from a fully functioning boiler to paying 125EUR to a company to basically break our boiler.  Yet another thing to have to deal with in the morning.  Sigh.
3) Played in the forest with Lucy
I know a number of you have been asking for a bit of a Lucy update, since it's been almost a month since the last time she made the cut for a post.
She's been doing quite well, and slowly adjusting to city life.  By slowly, I mean at the most turtle-like pace possible.  For example, walks down the street?  90 year old grandma's on one leg pushing a wheelbarrow of cinder blocks pass us.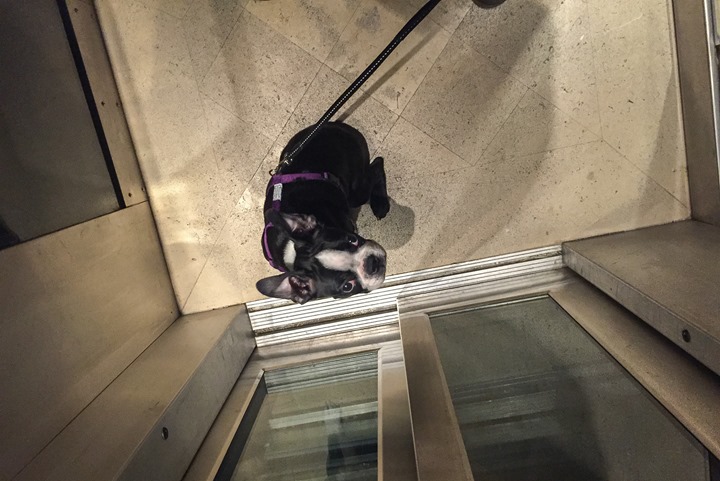 And she's learned new tricks, like popping the top on her little travel kennel.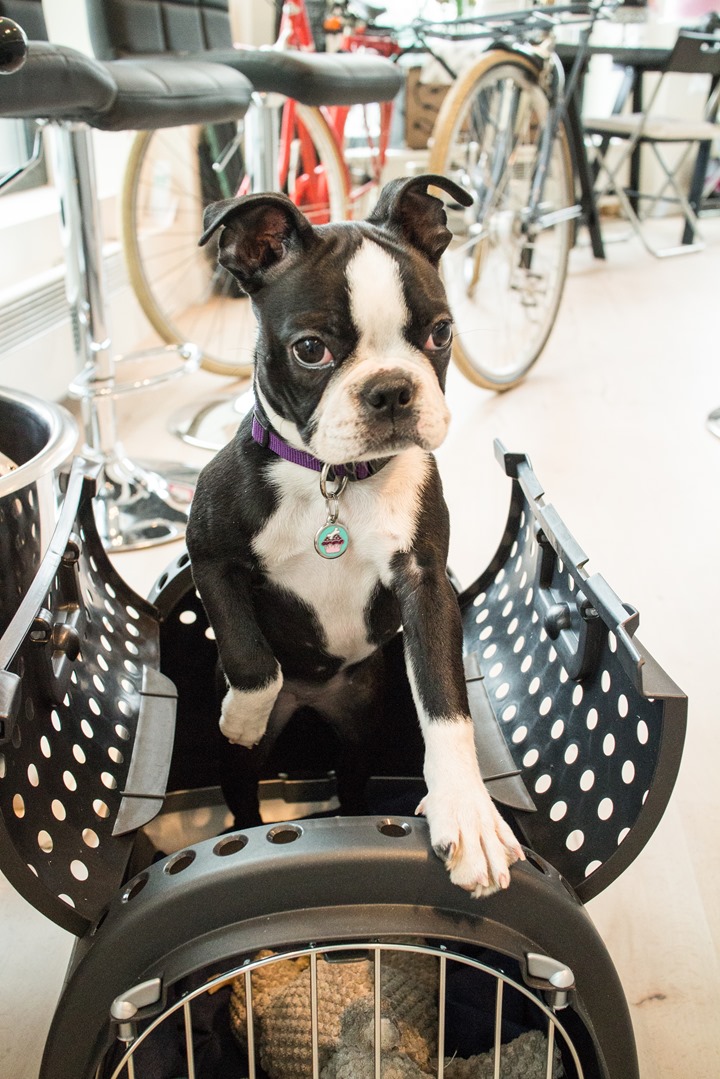 But, once you get her out into the forests, she does really well.  She'll walk all day long out there, playing with the leaves and being endlessly curious about the tiny little flowers in the grass.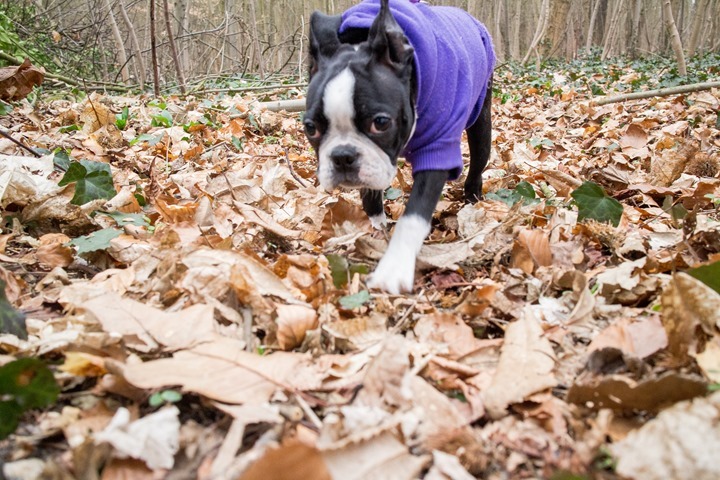 And occasionally pushing over large trees: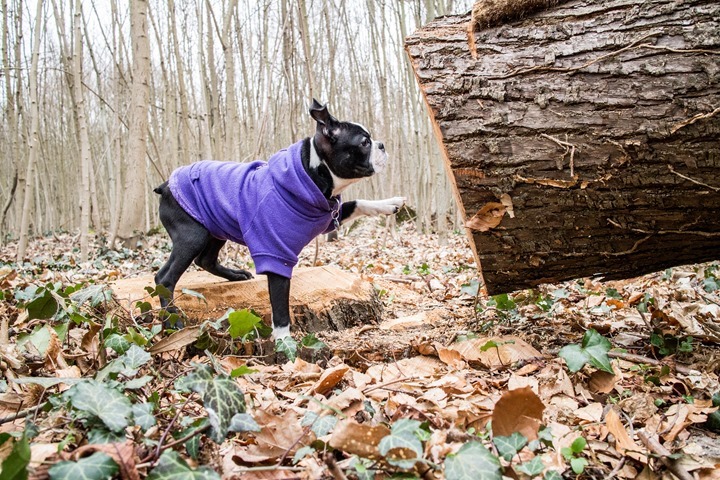 Sometimes when she comes back to the city after our trips then she's quite confident walking down the street again with the crowds.  She's learning, slowly but surely.  She's also been out on a trip with a few other dogs
She's also gotten used to taking baths.  Or, showers of sorts.  Due to the hot water heater fiasco this weekend we went with lightly warmed buckets of water.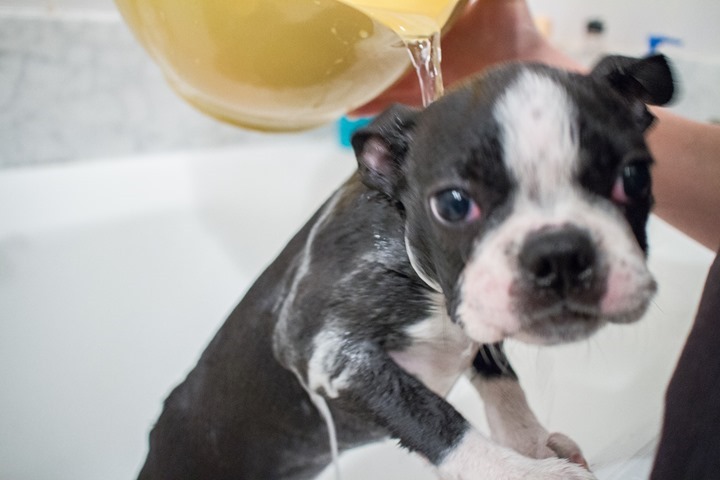 Though, she's not a terribly big fan of them yet, as one might assume from the photos.
So there ya go – a (little) Lucy update!
4) Inside riding on Zwift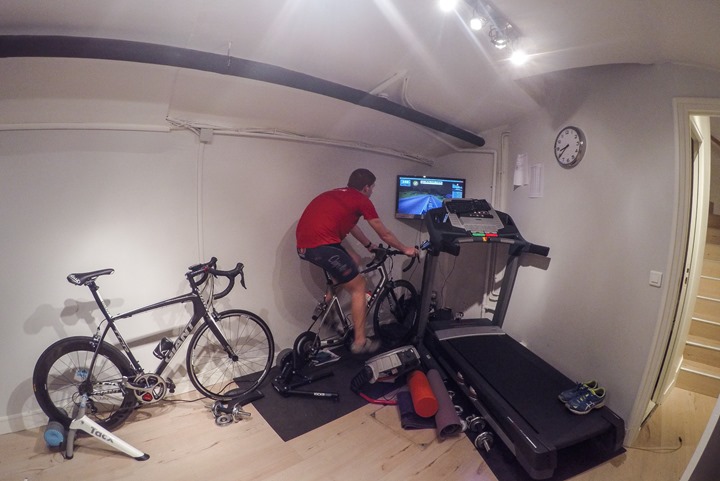 After returning from another park/forest journey with Lucy on Sunday, I jumped on the trainer to knock out about a 90 minute ride.  I could have ridden outdoors, but by time we got back it was just after dark and a bit chillier than I felt like riding in (yes, I was being wimpy).  But Zwift seemed like a viable alternative.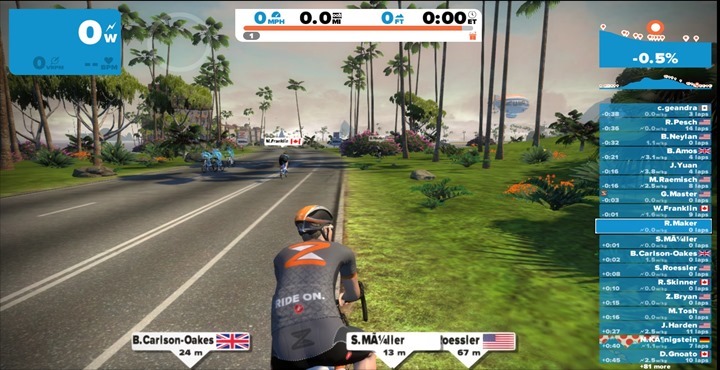 The company has made good progress over the last few months, with continued updates on both the desktop app as well as the handy little smartphone controller app that allows you to control aspects of the experience.
For example, you can take a screenshot from the app.  Though, regrettably it doesn't transfer the photo back to the phone – rather, it's only kept on the desktop.  I feel like this is a bit of a lost opportunity for social media exposure, since most people will share from their phones, and not from a desktop – especially a desktop that might just be dedicated to your trainer.
There also isn't yet the ability to create quick YouTube video clips.  I'd love that, as I would have included one in this very post if so.  Instead, creating something like that manually is just a pain in the butt.  But perhaps we'll see something like that down the line.
Still, the scene was full, some 75+ other riders were looping around the island.  Albeit some of them sitting still – but the majority moving.  And sure enough, a few DCR readers were among the groupings.  Here's a short gallery from tonight (and the Strava file here):
I don't have a set date for a Zwift review.  I've always kinda kept it on the schedule of 'once they exit beta'.  Right now, they're still in beta – and thus free.  At some point they'll exit that status (or, when they start charging), and I think that's probably the best time for such a post.  Still, in the meantime it's a sweet way to make 90 minutes fly by.  And, remember you don't have to make it out to be a race.  I just worked on staying within a zone for the vast majority of it (well…except a few short 10 second sprints where I couldn't resist…).
5) Planned a sweet DCR-focused trip for early April:
I've been meaning to hit up a number of companies for both 'Behind the Scenes' style posts, as well as just some general catch-ups.  So this weekend I solidified a sweet schedule for a number of companies – all within a single 5-day set.  I suppose 6 days if you count the Sunday departure from Paris.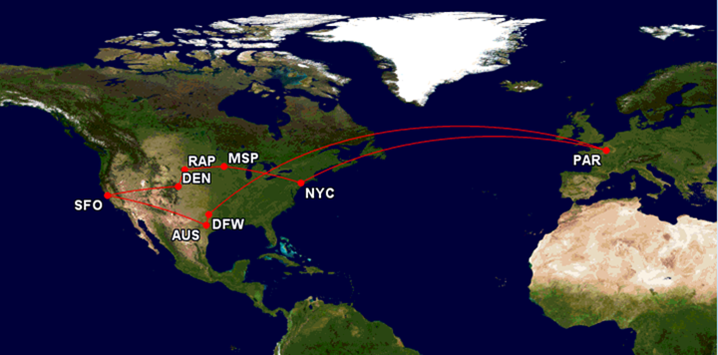 I'll leave it to your imagination to figure out who I'm visiting where.  In some cities above I'm visiting more than one company.  And in others merely changing flights.  Tricky I am, no?
–
Thanks for reading, and have a great week ahead!