In the last 10 days I've been in 6 countries (Turkey, South Africa, United Kingdom, France, Germany, Spain).  In fact, I've done one unique country 4 out of the last 5 days.  Given those stats, I can assure you this weekend was a whirlwind – albeit a highly productive one.  Let's start with Friday.
1) Flew to Frankfurt for a triathlon show
Late Friday afternoon I zipped over to Frankfurt to check out the Triathlon Convention Europe show, aka, Frankfurt tri show.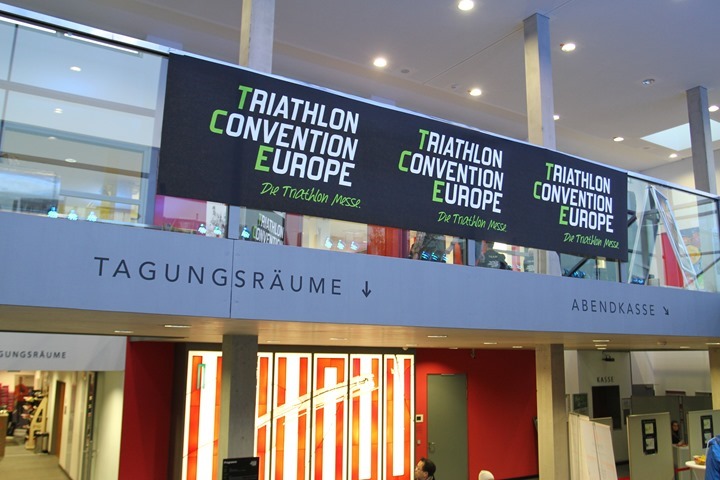 It's the first year of the show, but has an impressive number of booths, and a few technology players including Polar, Garmin, SRAM/Quarq, O-Synce, and CycleOps/PowerTap.  Neither SRM or Suunto was there.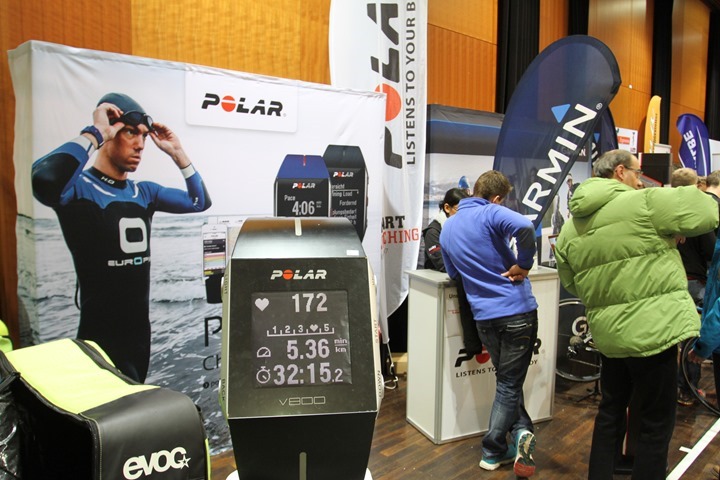 They also had a slew of other booths for various other tri products…and…adjacent categories: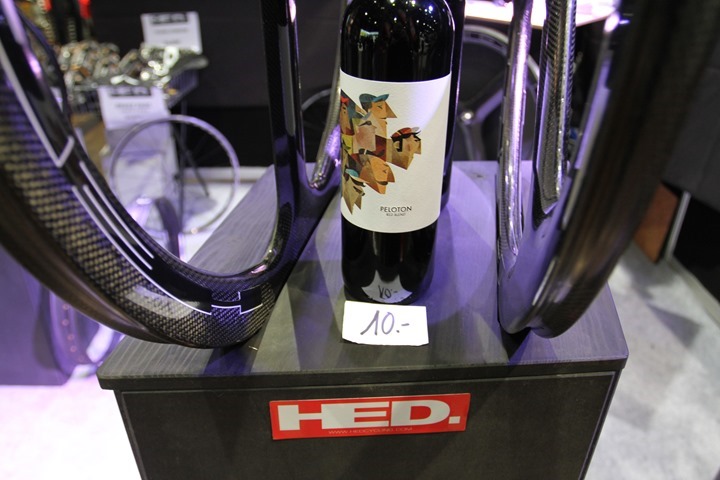 I was actually there for some side meetings, so I didn't spend too much time at the show itself.  But it looks like they had a full lineup for the weekend including an associated running race, as well as the ability to test out wetsuits in the pool that was built into the facility.  Pretty cool.
I also poked a bit at O-Synce's new dual ANT+/BLE remote control (see gallery).  This does dual-duty and can control not only your Garmin Edge devices, but also various indoor training apps have started adding in support – such as the CycleOps Virtual Training platform, and I believe the Golden Cheetah folks are working on support there too.
Additionally, the guys from O-Synce showed me their CoachSmart product, which can actually display the status of Magura shocks for mountain bikers, along with being kinda like a Cateye Strada Smart in that it can connect to ANT+ or Bluetooth Smart sensors and even bridge that ANT+ into Bluetooth Smart (including power meters).  I brought a unit home to poke at a bit more.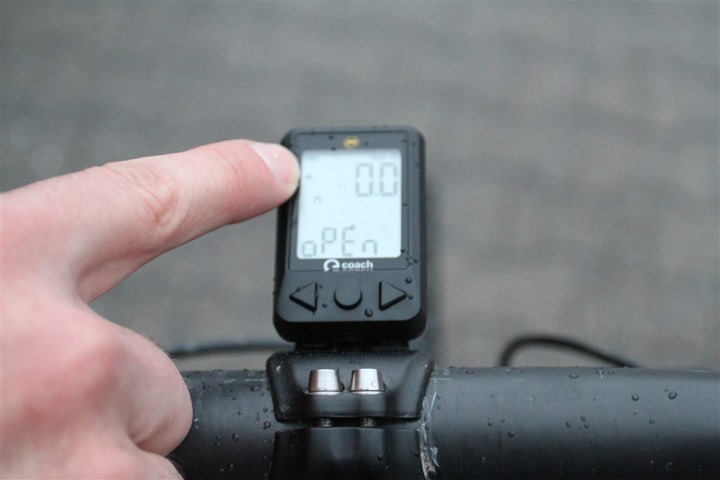 Here's a handful of other photos I took:
Good to see such strong pickup of an event.
2) We've added a new member to our family!
We've been looking at making a family addition for quite some time.  While we could have accomplished that in many ways…we figured perhaps a puppy is the most logical for right now.  So on Thursday The Girl picked up our newest little friend, Lucy: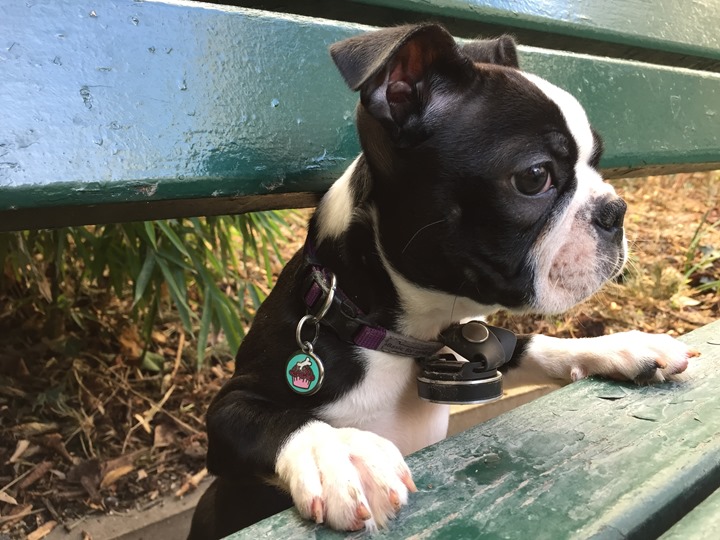 She's a Boston Terrier, about three months old now, and from a breeder about two hours outside of Paris.  She's still a bit shy (compared to her crazy rambunctious sibling brother), but she's getting used to the bity city.  I suppose coming from a countryside farm to the towering city buildings and noise is a bit intimidating.  She's not a fan of cars, mopeds, trucks, or police cars.  She does however like saying hi to the police on foot.  And…she seems to accept going for a bike ride: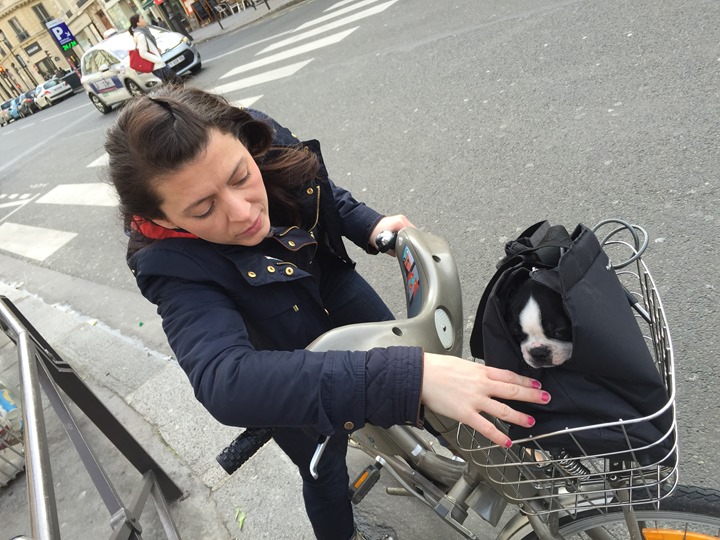 Here's a handful more photos:
Oh…and yes…I couldn't resist putting a little pet-specific activity tracker on her.  Like a Fitbit for dogs.
3) Went for a long run (in Paris)
After flying back from Frankfurt early Saturday morning and then going to the park with Lucy and The Girl for a few hours, I headed out for a long run.  It was slated for about 1hr and 50mins, so I selected a loop that roughly followed the southern Périphérique in Paris, which is the loop road around the city.  I used the course function on the Fenix3 to test that out, ahead of Thursday's review release.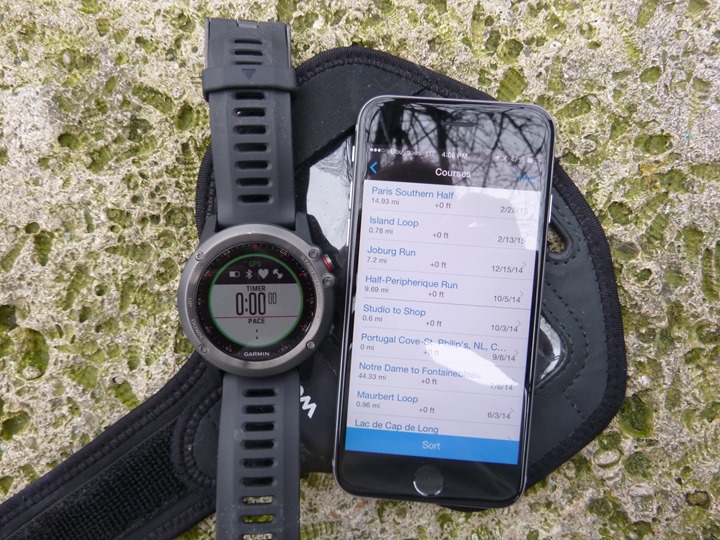 Because that specific route wasn't quite enough for the mileage I needed, I added on various parks and did loops in those: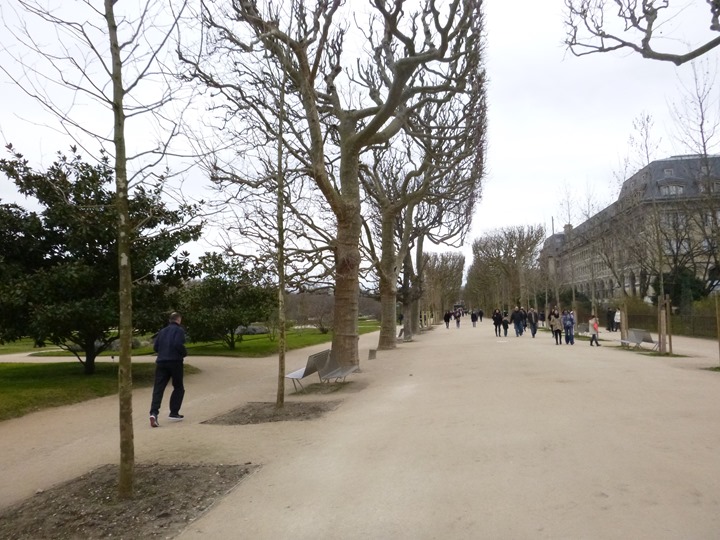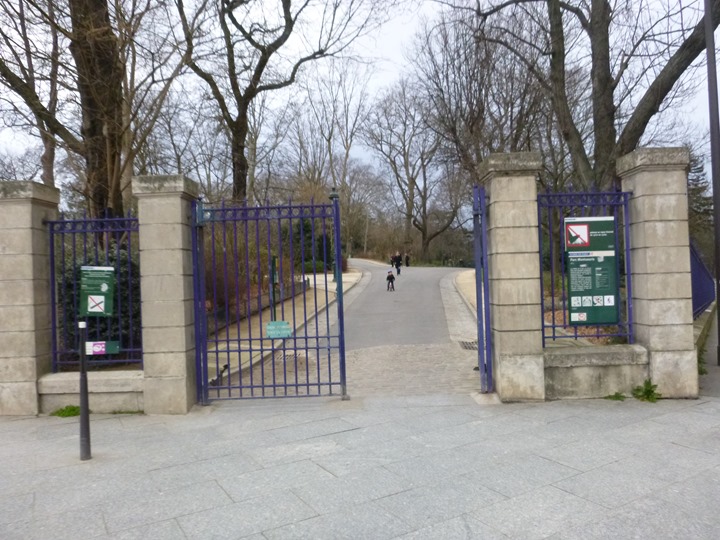 The route itself isn't terribly exciting.  Only about the last couple miles once back along the river in more scenic areas (Eiffel Tower, etc…) does it get a bit interesting.  Otherwise, it's just kinda so-so.  But, it's an efficient so-so with lots of little rollers along the way.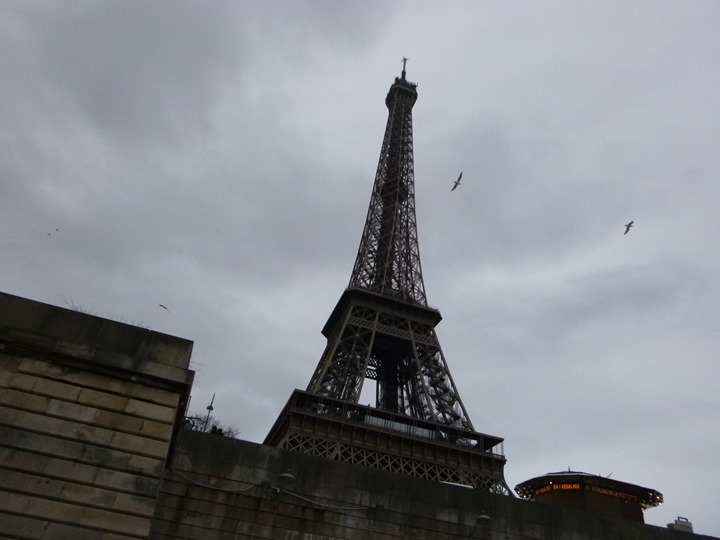 I wrapped up about 14.6 miles of Z2 heart rate pace in 1:50:22.  A bit slower than the previous week, but also a bit of a hillier route with quite a bit of wind.  So I'll take it.
4) Flew to Barcelona for Mobile World Congress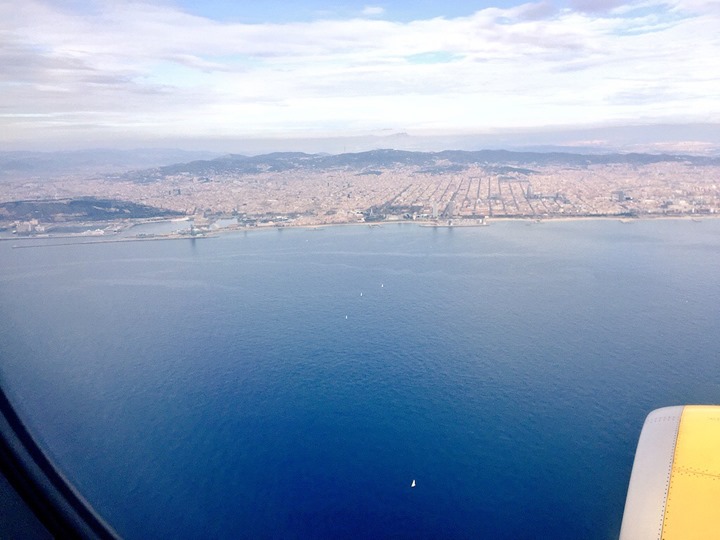 Sunday morning it was back to the airport for a quick trip to Mobile World Congress (MWC) in Barcelona.  This is where much of the mobile computing (phone) world meets (minus Apple) each year.  But over the last few years wearables have become a bigger part of that.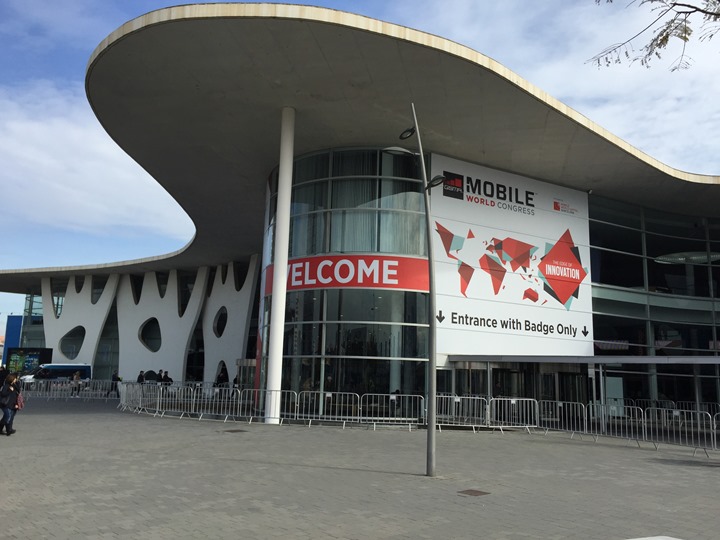 I'll spend the whole day Monday on the show floor, but I also spent quite a bit of time Sunday – both in events (such as the Samsung launch event), as well as with side meetings (like with the founder of Pebble checking out the new Pebble Time).  After the show I'll round up all the interesting things I've seen.  Virtually every company in the wearables industry is here, even if they don't have a booth they're roaming around and I've got side bars with many of them.  Ideally to bring back status updates on various products that have been announced but not yet released.  Stay tuned, and, keep an eye on Twitter too.  I often publish a lot of little tidbits there during show days.
5) Completed a swim workout…with topless women (in Barcelona)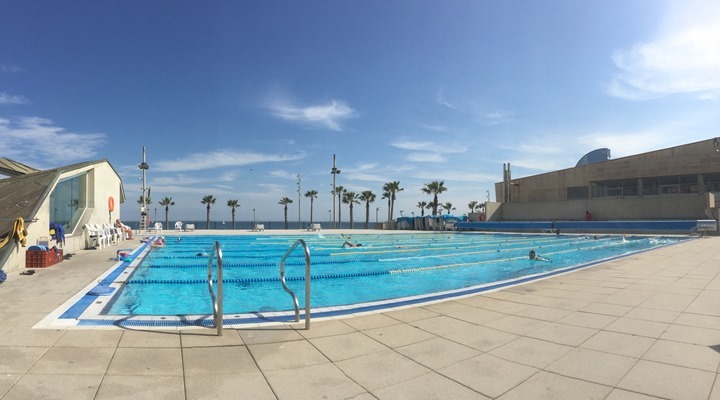 Finally…part of the reason I went down a bit earlier on Sunday was to get good final photos at a pretty pool for the Fenix3 In-Depth Review.  One of the best pools I know for that is just along the sea in Barcelona, where I've taken photos for past reviews.  Unfortunately, my local Parisian pool isn't too awesome for photos (too crowded, unclear water, etc…).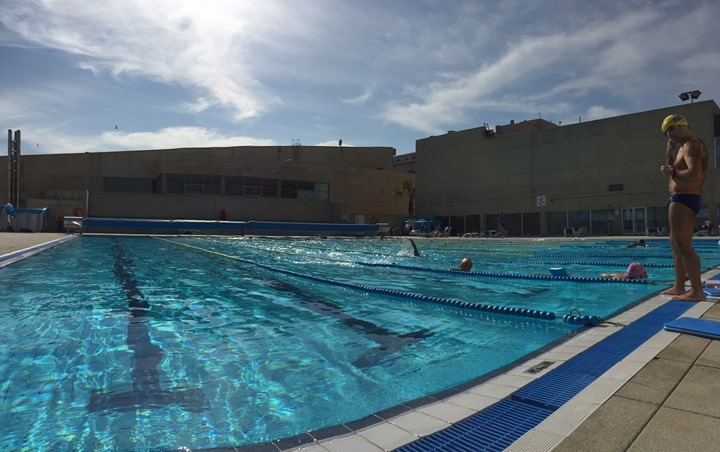 What I did not expect when I put my GoPro down in the water to capture various underwater pics/video of me and the watch as I was doing my laps…was that I'd be joined by women swimming sans-top.
Sure, topless sunbathing for woman in Europe is completely normal.  But doing your entire swim workout?  Well…that's a new one for me.  And, not just one, but two women while I was there.  Each doing full 40+ minutes workout sets including drill sections, kickboards, fins, and the whole bit.
Some have asked for proof after I expressed my surprise via Twitter.  And while I'm certainly not about to publish topless or identifiable photos here (there's a whole interwebs for that), I give you the below as she swam away with her back facing me (she's the one with fins).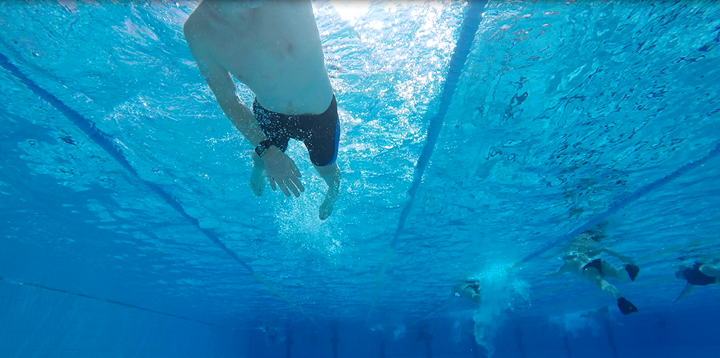 Oh, and that's me above just about to start my flip turn.  In case you're wondering, finding the exact frame that showed no nudity of either her or another topless woman in the next lane took some time.
—
Which seems like a perfectly good place to say – Have a great week and thanks for reading!